9+Baby photography tips for beginners in 2023
Affiliate Disclaimer: Artmellows.com may contain links to affiliate websites( Amazon and others), and we receive an affiliate commission for any purchases made by you on the affiliate website using such links. For more Info check our Disclosure here.
When you consider that your models are only 2-4 weeks old, newborn photography is a style of shooting that is considered to be among the most challenging types of photography.
I will provide some relevant advice that will be helpful for a novice as well as an experienced photographer.
📌Checkout out our Latest and in-depth blog Photography Classes & workshops  guide🌐Focus Your Lens and Expand Your Skills: A Useful Guide to Photography Classes
Today, we will learn how to capture the wonderful moment when your baby has not yet grown; these tips will be valuable for both novice and experienced photographers.
Getting Started with Baby Photography for Beginner Photographers
Newborn Photography Gears & Tools
Best cameras for Baby Photography:
Best les for baby Photography:
Canon EF 35mm f/1.4 L
Sigma 50mm or 35 mm f/1.4DG Art
Canon EF 100m 2.8L Macro
Canon EF 24-70 f/2.8L
Canon EF 50mm f/1.2 L
Canon EF 50mm f/1.4 L
Check out our latest Blog Best Photography basics lessons for beginners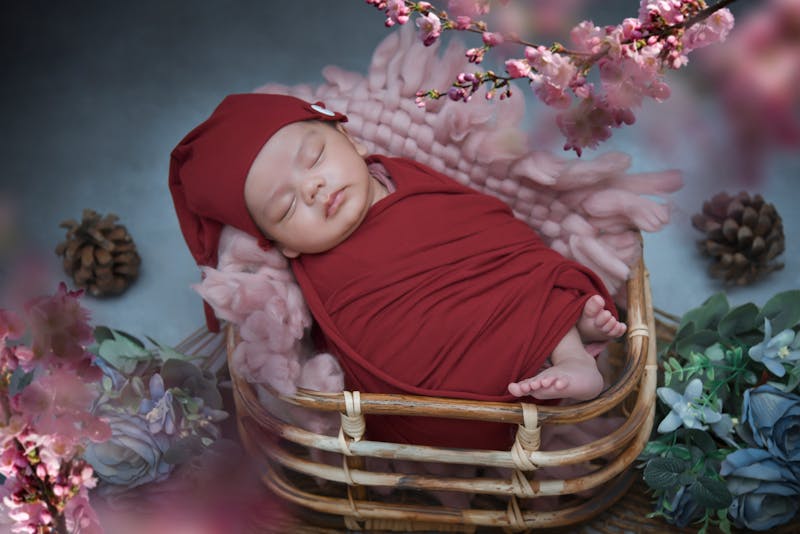 Prerequisites for Baby Photography
Enroll in a Good Online baby photography course
Whether you are an amateur or want to start a baby photography business If you are new to Photography check out our blog 7+ Best Online Photography Courses for beginners in 2023 [ be the best].
If you want to know more about baby Photography in specific here is the list of the best Courses in the market
Best time to capture pictures of the baby.
It is essential to be aware of the most appropriate time to take photographs of a baby in order to have a good photo shoot.
You don't want it to be too soon after the birth when they are still too fresh, nor do you want it to be too late when they aren't as fresh.
7 to 15 days after the baby's birth
You should try to capture images of the newborn between 7 and 14 days after they have been born for the best results.
They are still quite drowsy at this point, and they adore cuddling up in those endearing positions that we all adore.
After the first two weeks have passed, you will still have the opportunity to take some stunning photographs of the newborn.
Having said so, it is important to keep in mind that they may be beginning to become aware of the environment around them.
Cutting-edge skills to keep you sharp
Go further at work and in life with subscription access to a collection of top-rated courses in tech, business, and more. 6,000+on-demand courses 2,500+practice exercises, 4.4average course rating
Invest in High-Quality Baby Photography Gear
When it comes to cameras, it is challenging to determine which one is the best for photographing newborn babies because you can use either a DSLR or a mirrorless model.
Digital Single Lens Reflex cameras have a high ISO that enables photography even in dimly lit environments.
Additionally, if you use a DSLR, you will have the ability to switch lenses with relative ease.
A nice illustration of this is the Canon EOS 6D Mark II. The actual camera is a full-frame model that features a screen that can be flipped out.
It is easier to take pictures of a newborn using a mirrorless camera since they are less noisy than traditional cameras.
On the other hand, these cameras come with a somewhat hefty price tag. In terms of pricing that falls somewhere in the middle, I would suggest the Fujifilm X-T2. It has both a solid matrix and a sharp focus throughout.
Each camera is good in its own unique style and produces pictures of a very high grade. It is entirely up to you to select which option to go with.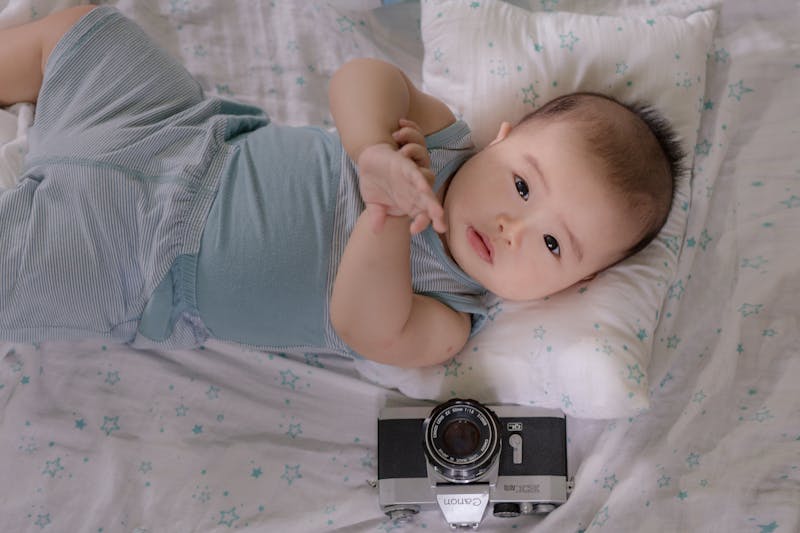 Master Wrapping & learn to layer up the baby
Master the art of wrapping a baby for photographs.
Isn't the saying that practice makes perfect? Before your photo shoot, you should practice the various wrapping techniques on a doll first. It is not necessary to always wrap them in a tight swaddle, although it is what you will most likely do when they are sleeping.
It's important to consider lengths and textures.
Experiment with hairstyles of varying lengths and textures to achieve the appearance you want. If you want to avoid moving the baby about too much, it's a good idea to tuck the cloth around them.
For the purpose of newborn photography, a newborn infant is seen smiling while reclining on a white blanket while wearing a pink wrap and a flower headband.
Your baby photographs will turn out better thanks to the beanbag and blankets you utilize.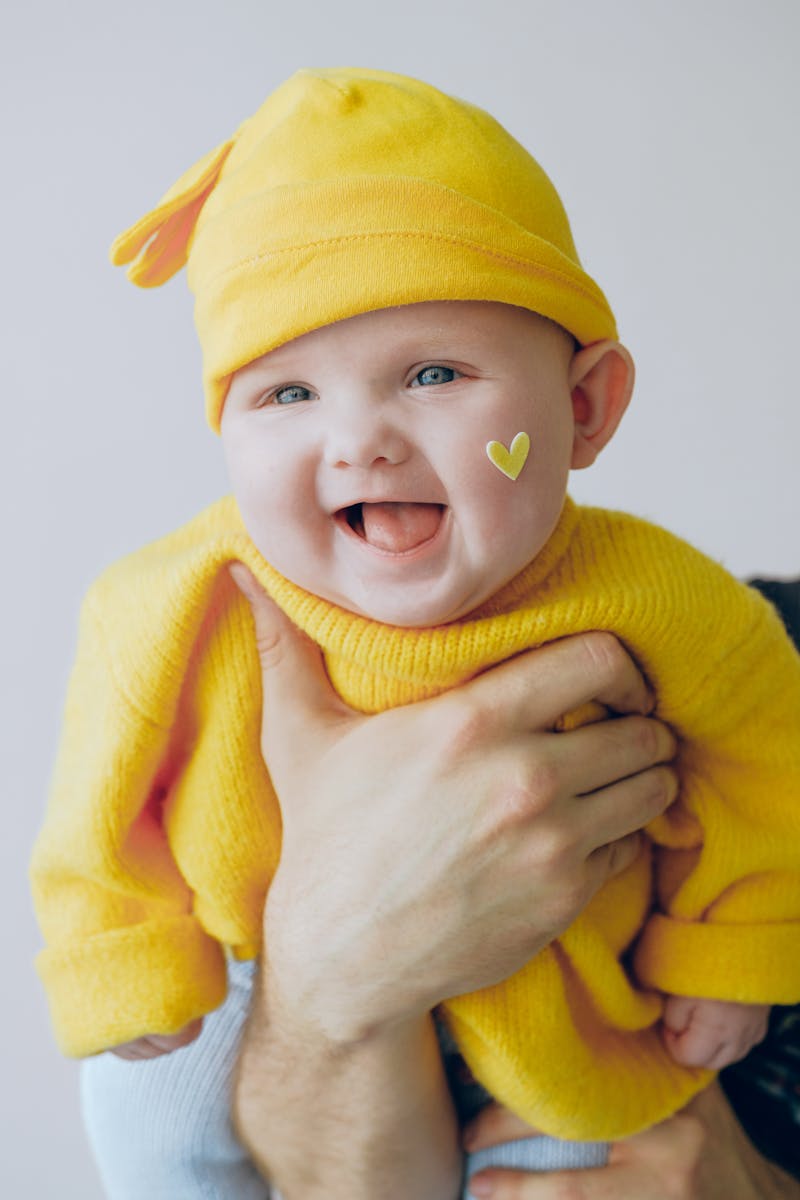 Invest in a cute Lil beanbag for photographing newborns.
Posing a baby is a breeze because of the spacious and level area that serves as the work surface.
It is helpful to notice that the infant is doing well and that they are able to function more effortlessly with their legs, arms, and face. This is preferable to fighting with them while they are sinking into a beanbag that is too soft and too small.
Layer your blankets on your beanbag
Peta Williams, a Baby Photographer in Melbourne says
"I recently discovered how much more comfortable I am when I cover my beanbag with multiple blankets in the sequence that I intend to use them. If you do this during the session, you will find that it is to your advantage. It makes it very easy and smooth to move from one blanket to the next as you progress through the process"
Be prepared with the right baby props
If you are just beginning to photograph infants, begin on a tiny scale. There is no compelling need to spend a significant amount of money on pricy props.
Use your imagination and look around for fascinating accessories and a variety of adorable stuff. There are many variations, but the ones I prefer are:
Nola Scott, a newborn photographer in Sydney CBD that we spoke to says
I have noticed that a very loud "SHHHHHH" goes a great way in terms of calming the infant when I am posing with him or her. I put one of my warm hands on their head and the other on their bottom, and then I whisper "SHHHHH" into their ear as I press my hands hard against their body.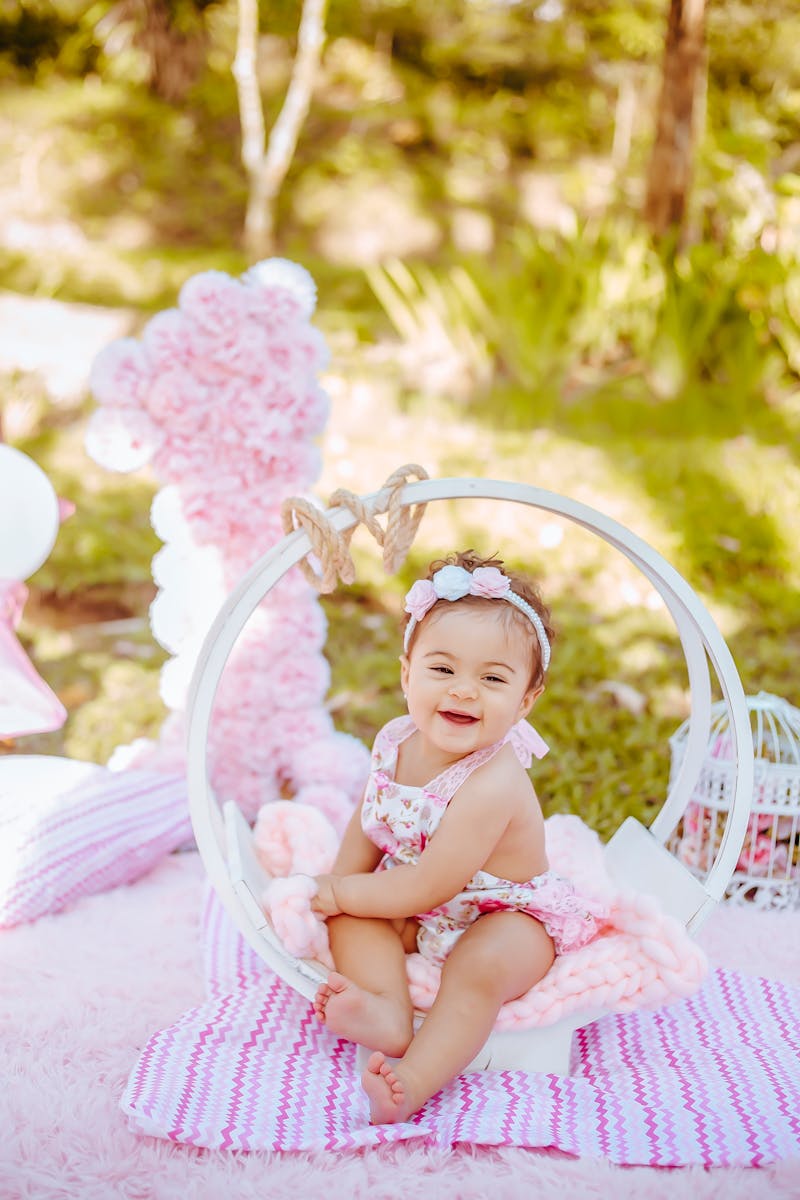 When photographing newborns, light and angles are extremely important.
Nola says
When I initially started taking pictures of infants, one of the very first mistakes I made was in the way that I utilised the natural light. I was prepared with the blankets and the heat as well as training on how to pose; however, I positioned the beanbag and the baby so that they were facing the window. The visuals that were produced appeared to be exceedingly flat and one-dimensional as a result.
Position the infant at an angle to produce gentle shadows.
The creation of soft shadows that provide vital depth to a beautiful portrait can be accomplished by tilting the beanbag set-up and situating the infant at an angle to the light source.
During sessions where I am photographing newborn babies, I almost always turn the baby's head so that it is facing the light source. This helps me create the kind of shadowing that I find most appealing Nola Suggests.
At a distance of three feet and an angle of sixty degrees from the window
"Depending on the size of the window, the amount of light coming in through it, and the height of the window in relation to the floor, I usually position my beanbag approximately three feet away from the window and at an angle of approximately sixty degrees to the window"– confirms Nola
Establish an appropriate atmosphere, then make any necessary adjustments to the camera.
There is no such thing as the ideal configuration of props or the optimal settings for a camera when it comes to photographing babies.
Because different accessories and camera settings are required for different images and different scenarios, I will merely provide some pointers:
You might be able to make a child's environment more comfortable by using baby wraps and towels. Because infant skin is so delicate, you should try to stick to utilizing soft fabrics.
A cute baby hat could be used as a decorative accessory and placed nearby. Your photographs of the newborn will have an air of intrigue if you do it this way. It's possible that you'll also be able to portray the genre in addition to your interesting style.
Your camera's ISO value should be set to a low setting. It will assist in obtaining the qualitative picture while minimizing the amount of noise.
To prevent water damage to your goods, use waterproof sheets. Keep in mind that you are going to be working with a baby that has no bladder control.
Editing and Color Adjustments on Photos is vital
Last but not the least, every Photographer should know how to edit the Images just clicked.
You may always take it to expert image editors but if you work on your own, you should keep the following suggestions in mind:
Avoid tones that are too cool. The color of a baby's skin should be light and warm. Adjusting the contrast and sharpness of sliders will result in the creation of hues that are smooth and creamy.
Perform color adjustment on the several independent zones. After you have adjusted the skin tone, you should focus on the other components of your picture that are decorative.
Perform the necessary cropping on the image. In most cases, the rule of thirds is utilized, however, each person's strategy may be slightly different.
Modify the white balance as necessary. During the color correction process, a white balance that is not properly set can cause confusion, and the end result will not be what you anticipated.
If you are new to Photo editing, The Ultimate Photography course in Post-processing & Editing is the course that'll help you process your Digital Images of the newborn.
Get your Adobe Photography plan
Edit your photos in Lightroom and then transform them with Photoshop.
Get them both in the Creative Cloud Photography plan starting at just US$9.99/mo.
Click here to get the plan
About the Author:
Manny Acharya is the co-founder of Artmellows. Your go-to place for Design, Digital Art, Digital sculpting, Photography, Design Tools and gears Info, and Product Reviews. Manny is a Digital Artist, 3D Sculpt Designer, Ardent Photography, Drone flying Enthusiast, and tech Lover. He supercharges Digital Art and design by crafting memorable 3D sculptures & 2D Design and art. Learn more About Manny:
PS: Manny has created a Beginner Friedly ebook to Learn the Nomad 3D Sculpt App. Know More about the eBook. Know more about Manny