Looking for Best camera for surf photography?
Surf photography is a thrilling and demanding genre that requires specialized equipment to capture those awe-inspiring moments as surfers conquer massive waves.
As a passionate surf enthusiast and photography aficionado, I know the significance of having the right camera to freeze these epic moments in time. In this comprehensive guide, we'll ride the waves of surf photography together and explore the best cameras equipped to handle the challenges of shooting in dynamic aquatic environments.
From action-packed point breaks to serene coastal landscapes, we'll uncover the perfect cameras to turn your surf photography into a masterpiece.
Understanding the Art of Surf Photography 🤿🌊
Surf photography is more than just clicking a button; it's an art that requires a deep understanding of the sport and the environment. To capture the essence of surfing, you must become one with the ocean and anticipate the movements of surfers. Additionally, mastering the intricacies of water photography techniques, such as panning, water housing, and composition, will elevate your surf shots from ordinary to extraordinary.
Key Considerations for Surf Photography Cameras 🏄‍♂️📸
Waterproof and Weather-Resistant 🌧️🔒
When shooting in an aquatic environment, protecting your camera from water, sand, and salt is essential. Look for cameras that are not only waterproof but also equipped with weather sealing to withstand the harsh conditions of the beach and the sea.
Fast Autofocus and Burst Rate 🚀📈
Surfing is a fast-paced sport, and capturing those fleeting moments demands a camera with lightning-fast autofocus and a high burst rate. This ensures you never miss the perfect wave or that incredible aerial trick.
Image Stabilization 🤳✨
The constant motion of the ocean can introduce unwanted blur into your shots. Cameras with effective image stabilization technology will help you achieve sharp images even in challenging conditions.
Lens Selection 📷🔍
Invest in high-quality lenses suitable for surf photography. Wide-angle lenses are ideal for capturing the vastness of the ocean and the surroundings, while telephoto lenses allow you to get close-ups of surfers riding the waves from a safe distance.
Low Light Performance 🌅🌙
Sunrise and sunset are prime times for magical surf photography. Cameras with excellent low-light performance will enable you to capture breathtaking images during the golden hours.
Top Cameras for Surf Photography 🥇🏄‍♀️
GoPro Hero 9 Black 🎥🏄‍♂️
The GoPro Hero 9 Black is a compact and rugged action camera that's perfect for shooting in extreme conditions. With 5K video capabilities, impressive image stabilization, and a waterproof design, it's a favorite among surf photographers for capturing immersive surfing experiences up close.
Sony Alpha a7 III 📷🌊
The Sony Alpha a7 III is a full-frame mirrorless camera renowned for its exceptional low-light performance and fast autofocus. Combined with the right lenses, it can deliver stunning surf shots with excellent image quality and dynamic range.
Best Overall Camera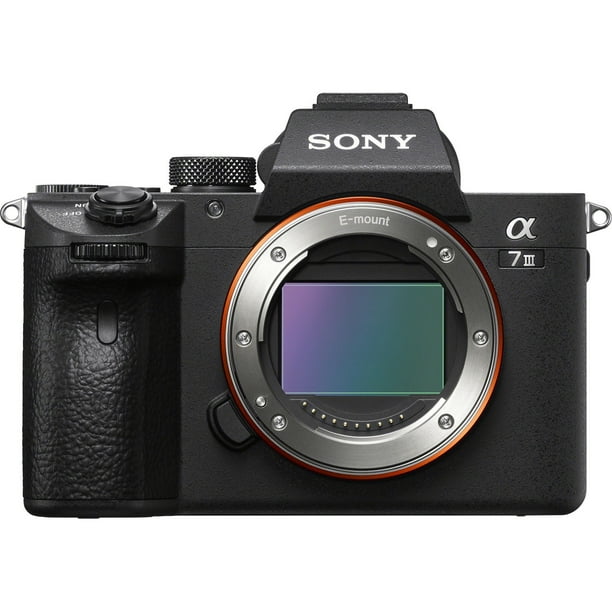 Sony Alpha a7 III Mirrorless Digital Camera
Sony Alpha a7 III is an ideal and trustworthy option for professionals. It is a mirrorless camera with functionality for all types of photography, including jewellery photography.
With a minimum focusing distance of only 11 inches, it is able to capture jewellery in exquisite detail. You may go really close to the jewellery, which vividly shows all of its features and splendour.
Similarly, its aperture range of f/3.5-22 and ISO range of 50-2048007 make it ideal for low-light conditions such as studios, wedding halls, and other interior gatherings.
Like:
Longer exposure times

Excellent ISO range

Exceptional autofocus

5-axis image stabilization
Don't Like:
Single ultra High Speed 2 SD card slot

Record limit over 30 minutes
We earn a commission if you make a purchase, at no additional cost to you.
Nikon D850 📸🌊
The Nikon D850 is a powerful DSLR that offers both speed and resolution, making it an excellent choice for surf photographers. Its rugged build, high burst rate, and impressive autofocus system ensure you capture all the action with precision.
Canon EOS R5 📷🏄‍♀️
The Canon EOS R5 is a mirrorless powerhouse with 8K video capabilities, blazing-fast autofocus, and superb image quality. It's an outstanding option for surf photographers who want to push the boundaries of their creativity.
Best Camera Overall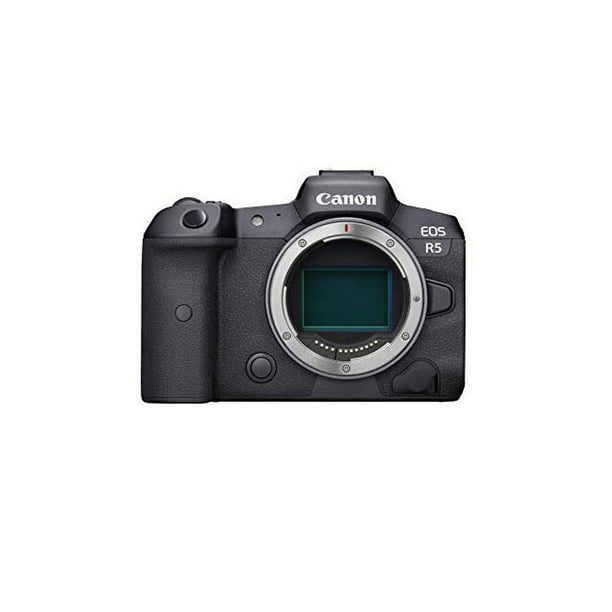 Canon EOS R5 Camera
When it comes to Canon cameras, the EOS R5 is without a peer. With its full-frame sensor and exceptional autofocus, it captures stunning still images and smooth, professional-quality video.
It's a sleek, high-tech device that combines the best of Canon's EOS R line.
Made for professional use, it records smooth, sharp 8K DCI video at 30 frames per second with accurate colors and no rolling shutter effects thanks to its 5-axis in-body image stabilization.
The 45MP CMOS sensor, DIGIC X image processor, and cutting-edge autofocus technology deliver the stunning image quality you expect from Canon.
It has a magnesium-alloy frame body and weather-sealed lenses, so it can withstand the elements and is ideal for use in harsh environments, such as when working outdoors.
To put it simply, the Canon EOS R5 is the best camera you can buy right now, and only recently have people begun to appreciate its many strengths relative to competitors.
Tech Info: Maximum shooting speed: 20 FPS with an electronic shutter, 12 FPS with a mechanical shutter | Maximum video resolution: 8K | Type: Mirrorless | Sensor: Full-frame | Megapixels: 45MP | Display: 3.15-inch vari-angle touchscreen, 2,100k dots | Viewfinder: OLED EVF, 5,690k dots, 100% coverage, 0.76x magnification |
Like:
30 FPS burst speed

Good battery life

Strong build
Don't Like:
Pricey

Comes with some recording Limitations with HD recordings
We earn a commission if you make a purchase, at no additional cost to you.
Conclusion 🌴🌞
Surf photography is a thrilling adventure that requires passion, skill, and the right equipment. Consider the unique demands of surf photography when selecting your camera, and choose one that fits your style, budget, and expertise.
Remember, practice and perseverance will lead you to capture the magic of riding the waves like never before. So, grab your camera, hit the beach, and immerse yourself in the world of surf photography. May your shots be as epic as the waves you capture! 🤙📸
About the Author: Shannon Paten is a freelance Content Writer at Content Queen Mariah. She has been passionately working in the industry since 2020 As a content writer, her contributions focus on innovative technologies, Photography, Product Reviews, and Digital Art. Know more about Shannon Paten