7 Best Cameras for Pet Photography | For All Skill Levels|
Affiliate Disclaimer : Artmellows.com may contain links to affiliate websites( Amazon and others), and we receive an affiliate commission for any purchases made by you on the affiliate website using such links. For more Info check our Disclosure here.
Are you a proud owner who wants to frame a picture of your favorite pet? or you are a Novice photographer that wants to get into the Pet Photography business? Well, say no more.
📸Checkout out our Latest and in-depth blog about 🌐Photography Equipments/Gears required to start & Grow Photography Business- The Ultimate Guide 🌐
Taking great pictures of these furry bundles of joy is the best thing ever. Dog photography is always fun, no matter if it's your hobby or your job.
📈Checkout out our Latest and in-depth blog about 🌐The Ultimate Guide to start, grow and Make money in Photography Business
But it's not as easy as most people think, and it's actually quite hard. If you have ever tried to take pictures of animals, you know how hard and frustrating it can be.
Dogs usually move around a lot and don't stay still for long. Without the right equipment, you can't take a really good picture. In this article, we'll talk in-depth about how to choose the best camera for taking pictures of dogs.
Are you new to taking pictures of pets? Well, you could do it for fun. Even if you are just starting out, your photos can look like they were taken by a pro.
All you need is a good camera that works well. Put some amazing, high-quality pictures of your pets on social media where everyone can see them.
But if that's not your thing, you could just put it in a frame and put it on your desk. Capture the moment so that you can always remember it.
If your business is pet photography, you already know how important good gear is. Especially how well your digital camera works. You need a high-quality camera that can work in any situation.
Your business depends on high-quality images. They show what you've done and give people a way to rate your service. Customers won't know what to say when you show them clear, detailed photos of their best friend.
Do you find it hard to choose which digital camera to buy? We want to help. So stick around and take a look at the things we've picked out for you. Without further ado, let's dive in…
When Attempting to Take Pictures of Your Pet, You May Face Some Special Difficulties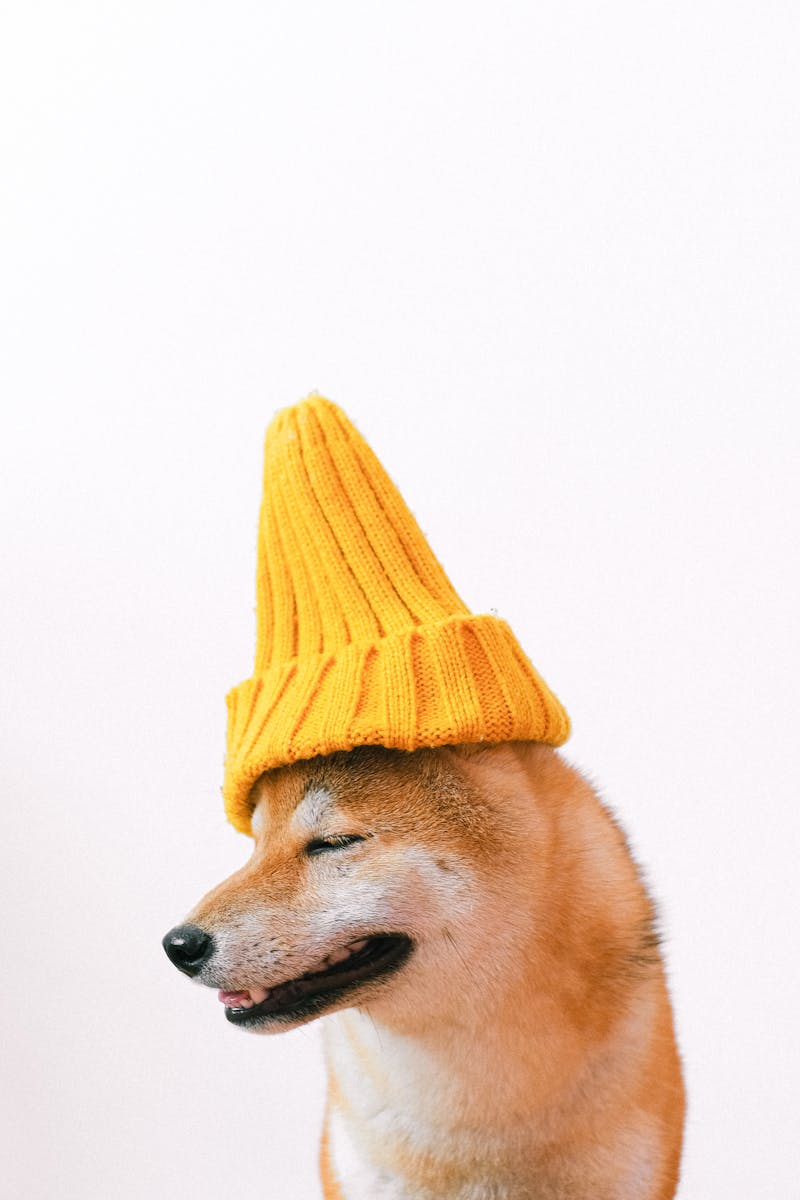 It's not always easy to capture the best photo of a dog or other pet. Choosing the right equipment to use requires thinking about your subject's abilities (including their age, mobility, temperament, and level of training) and the kind of shot you intend to take.
Also Read: The Best Point & Shoot Cameras in 2023
On cue, some dogs can sit and stay until let go. Some dogs may sit when told to do so, but will immediately get up and follow you if you so much as take a step back.
Some dogs, however, can be a bit more stubborn and hence call for a more accommodating owner.
Quick Summary:
There are a variety of cameras available for usage in a variety of contexts, and the same is true for cameras used in pet Photography
As per many pet Photographers,

we spoke to

Canon PowerShot SX740

Digital Camera is an excellent Point & shoot camera option to go with for pet photography for beginners, and for the professionals,

Canon 5D EOS Mark III

is the best DSLR option
Our Reviews are Genuine. In any post like this on our site for Digital software,  we have either tested them  Or Spoken to someone that used/tested the software personally. In this list post, we spoke to a few pet Photographers based in Melbourne that have used these Cameras.Check out our Product Review Disclaimer here
What are the best cameras for Pet Photography in 2023
It is indeed quite difficult to say which camera is the best for taking pictures of dogs. But you shouldn't worry.
There are a lot of great cameras out there, so even if you don't know which one to get, you almost can't go wrong. It all depends on how good you are and what you want to do with your dog photography.
Are you a photographer for a living? How well do you know how to use a camera? Do you need to do this for work or for fun?
Now, if you are just starting out, you should look at simple point-and-shoot cameras.
Most of the time, they are easy to learn and use. Most of the time, if you are looking for a cheap camera, they are a better choice.
They are also small, which is great for people who like to bring their cameras on trips.
We strongly suggest that you buy a DSLR camera. That kind of camera is very popular because it can be used for almost any kind of photography and makes high-quality pictures. You can be very creative with a DSLR camera, and the photos you take will be much more professional.
This kind of camera is just right for taking pictures of pets. Once you know how everything works, you'll be able to take full control of your photos. You can choose from a large number of flashes, switch lenses, and change a lot of other settings.
If you want to take photos of pets for a living, a DSLR camera is a good choice.
Our team has picked the 5 best cameras for taking pictures of dogs to make this process easier.
Check out the items we suggest if you want to take some beautiful pictures of your pets.
The best Cameras for Pet Photography
Sony A 7 IV– the best Overall camera for pet photography
Canon PowerShot SX740 – the best Point & Shoot camera for pet Photography[ Best for Beginners]
Canon 5D EOS Mark III– the best DSLR option for pet photography[ Best for Professionals]
Nikon D3500 – the best compact & Lightweight camera for pet Photography
Canon Rebel SL3

– the Entry level

Cropped sensors

option for pet Photography.

Canon EOS R – The best Mirrorless camera for pet photography
GoPro HERO7–

Best

Adventure Camera

for Pet Photography / Videography
Camera Buying Guide for Pet Photography
Erin Gits the pet Photographer in Melbourne City says- The following are some aspects of selecting a camera that you might want to think about, but in my opinion, these shouldn't be the deciding criteria.
As Erin Gits the Pet Photographer in the Melbourne City area says
"Animal-Eye Autofocus. Now that it's out to the public, everyone is going absolutely bananas over this new feature. It is stored in my camera. Theoretically, it zeroes in on the location of the dog's eye once it has determined where it is. I continue to utilise a single point of autofocus, and I continue to move it over the dog's eye. I don't see why it would be detrimental to have two focus systems that are both directed towards the eye. And even when it is, it is not always accurate one hundred percent of the time. If the camera is the one making all of the decisions, I would be concerned that placing an excessive amount of reliance on the Animal-Eye AF feature could result in some missed photo opportunities."
Different methods of determining whether or not anything is in focus (these days, you'll see Phase AF, Contrast AF, and I don't even know what else.) I have no doubt that every available approach offers a unique set of advantages and disadvantages.
Full frame or cropped image :
Simi Tena a Pet Photographer based in Sydney CBD says
"You'll hear a lot of people discussing this topic all over the place, but to tell you the truth, I'm not sure if there need to be so much discussion. I used a Sony a6000 with a crop sensor for three years, and it served me well throughout that time.
It is inevitable that lenses would have varying focal lengths, but until I upgraded to a full-frame camera, I was completely unaware of any other option. A crop sensor is totally appropriate to use if you are just starting out or are new to photography. Seriously…
Best Camera for Pet Photography
Best Overall camera for pet photography
Sony Alpha 7 IV Camera
Why it's in the list
The autofocus on Sony's a7 IV is so fast that it will quickly and accurately focus on your pet no matter where they move in the frame. It's also a true hybrid camera, so you can also get great videos of your pets.
If you're looking for a hybrid mirrorless camera, go no further than the Sony A7 IV.
It has robust video features, great image quality, and the fastest autofocus in its class, making it a true modern all-arounder that more than justifies its price.
It isn't the fastest shooter in its class, thus it isn't a good choice for professional street or sports photographers.
In all other respects, though, the A7 IV is a solid all-arounder. This camera could replace all your others..
Tech Info: Up to 10 frames per second for up to 828 raw frames or an unlimited number of JPEG frame
Weight: 1.4 lbs. |Sensor: 33MP Full frame
Max video quality: 4K 60p
We earn a commission if you make a purchase, at no additional cost to you.
Best Camera for Pet Photography
Point & Shoot camera
It is not recommended that you use a point-and-shoot camera as your primary camera if you have any intention of pursuing a career as a professional pet photographer.
You should be able to bridge the gap between the low image quality of your smartphone and the cumbersomeness and fragility of a mirrorless or DSLR camera using a point-and-shoot camera. Although characteristics such as the sensor size, how well the camera performs in low light, and the sharpness of the lens is unquestionably significant, they really should be secondary concerns when choosing a point-and-shoot camera.
Best Point & Shoot Camera for pet Photograpghy
Canon PowerShot SX740 Digital Camera
Why we like it:
Taking pictures on the go with the Canon PowerShot SX740 is not a bad idea. Images aren't very sharp out of the camera, but the clarity is acceptable and there isn't much obvious image noise at low ISO settings.
Its focusing works reasonably well, although it's not very reliable while following moving faces. It's also a letdown that the battery life isn't better.
The camera's small size makes it convenient to bring it everywhere, however it can be awkward to hold if you have larger hands.
Like:
Convenient portability combined with solid construction.

When the ISO is low, JPEG images have a pretty pleasing appearance.
Don't Like:
Holding it is not particularly comfortable.

Short life of the battery
We earn a commission if you make a purchase, at no additional cost to you.
Best Camera for Pet Photography
DSLR camera:
Many of the Pet photographers we spoke to work with a Canon 5D EOS Mark III as their primary camera. Erin Git, a pet Photographer in Melbourne says
If you're someone like me who doesn't need longer shutter bursts, extreme ISO settings, or more advanced an AF settings, you might be better off with an older and more affordable camera body like the 5D Mark III. This would be the case if you don't need any of those features.
As a result of Canon's recent introduction of several new camera bodies and mounts, finding a brand new one can be challenging.
However, if you can locate one that is in good condition and has a low shutter count, an earlier 5D Mark III will still perform admirably, especially when you take into consideration its price. When shopping for full-frame DSLRs, you could definitely do a lot worse than purchasing a used body for only $1,127 that is of good quality.
Best DSLR for Pet Photography- Our Pick
Canon EOS 5D Mark III
Why we like it:
Canon EOS 5D Mark III can shoot at a rate of 6 frames per second, which is fast enough to make it suitable for use in shooting Pet Photography, sports, and wildlife to an almost professional level.
Even though it's not 10 or more frames per second—which would be ideal—capturing fast action sequences at a rate of 6 frames per second gives you the opportunity to do so with only fractions of a second separating the various actions.
Memory card slots on both sides.
Knowing that you can shoot and save important images to two different cards at the same time is reassuring.
Writing a second card is similar to obtaining a free insurance policy for your spending habits.
Like:
Full exposure control (including ISO, shutter speed and aperture)

Multiple programmable modes

Can be mounted on a tripod

Wired and wireless remote support

Capable of shooting HD video

Awesome flash and strobe support
Don't Like:
The learning curve can be a bit steep

Larger file size

Camera bodies and lenses are fairly pricey
We earn a commission if you make a purchase, at no additional cost to you.
Best Light weight & Compact DSLR
Nikon D3500 24.2MP DSLR Camera
The Nikon D3500 is decent for Pet photography. A Nikon D3500 This DSLR camera excels in both form and function. You don't have to be a professional photographer to operate this camera.
Simply aim and fire. It's a great camera to pick up if you're new to photography and have no idea what you're doing.
The ISO sensitivity range of the Nikon D3500 is 100-25600, and the camera's CMOS sensor captures 24,2 megapixels.
To shoot photographs in dim conditions is essential. It can shoot at a rate of 5.0 frames per second and has excellent autofocus for sharp images. The 11-point AF system excels at both static and in-motion photography.
Like:
Impressive image quality.

Excellent performance from the battery overall
Don't Like:
Photography and full high-definition video both suffer from poor autofocus performance.

Construction that is both plasticky and hefty.
We earn a commission if you make a purchase, at no additional cost to you.
Best Cropped Sensors Camera
Canon EOS 250D (Rebel SL3) DSLR Camera
Why we like it:
Simple controls let you shoot like a pro. Despite its small size, the 6000 gives you DSLR control and rapid access to shooting functions.
The revolutionary BIONZ X image engine reproduces textures and details in real-time, producing true-to-life photos as viewed by the naked eye. It offers more natural detail, richer tonal gradations, lower noise, and more realistic stills and videos.
Beautiful ISO 100-25600 low-light photographs: With 20% more sensitivity than the NEX-7, the Exmor CMOS sensor and BIONZ X processor deliver stunning detail from ISO 100 to 25000.
The Canon EOS Rebel SL3 is the newest model in the company's line of ultra-compact DSLR cameras. It features a 24-megapixel APS-C sensor with fast, precise autofocus provided by Dual Pixel CMOS AF.
Tech Info: Excellent 'guide' mode for beginners |Wi-Fi with Bluetooth for image transfer and remote camera control |Impressive 1,070 shot battery life (CIPA rating) using optical viewfinder |Passable 320-shot battery life (CIPA rating) in live view with Dual Pixel AF
We earn a commission if you make a purchase, at no additional cost to you.
Many M a pet Photographer based in Queens land says
"As someone who has used Canon DSLR cameras for a long time, I am in love with this camera body and the new R lens system as a whole. Most companies are just reusing the bodies of their DSLR cameras, which were copies of 35mm film SLR bodies from decades ago. However, the Canon EOS R is a completely new design from the ground up"
The new system has many of the bells and whistles we've come to expect from modern imaging devices (improved low-light capabilities, wireless connectivity, touchscreens, and advanced AI autofocusing that allows for face and eye tracking).
Best Mirrorless camera for Pet Photographers
Canon EOS R Mirrorless Digital Camera
Why we like it:
With the ability to shoot 30-megapixel stills at up to 8 frames per second and phase-detection autofocus points that cover 88% of the width of the sensor and 100% vertically, as well as all of Canon's experience showing through at extremely high ISOs (solid results at up to ISO 25,600), this camera is an excellent piece of equipment.
Like:
Excellent resolution 30.3MP sensor Ergonomics

Dual pixel AF/ Eye autofocus

Completely weatherproof LCD display with a rotatable touch screen
Don't Like:
Slow FPS (8 FPS or 5FPS with servo AF)

a single slot for memory cards

Not an IBIS.
Tech Info: 30.3MP Full-Frame Sensor |DIGIC 8 Image Processor| UND 4K30 Video; C-Log & 10 Bit HDMI out | Dual Pixel CMOS AF, 5655 AF Points 3.69m-Dot OLED Electronic Viewfinder
We earn a commission if you make a purchase, at no additional cost to you.
Eric B a pet Photographer based in Goldcoast says
You need to Take photos of what your dog sees.Adventure cameras can be used in very creative ways because they are small and have many ways to mount them. Photographers and videographers can capture angles and scenes that would be impossible to capture with other camera formats. For example, photographers can use cool dog harnesses to take pictures from the dog's point of view (POV).
Best Adventure Camera for Pet Photography
GoPro HERO7
Adventure & Action cameras are made to be much smaller and more durable (often resistant to shock and water) than regular cameras.
They are mostly used to record video in action situations, but many newer models can also take still photos.
The GoPro HERO 7 remains an outstanding action camera even after its recent update.
The HyperSmooth image stabilization made its debut on this first-generation HERO camera, and it supports recording at resolutions up to 4K with exceptional sharpness.
If you want a frameless design, you'll need to get an H8 or later model, and the software isn't quite as good as it is on newer models, but the GoPro HERO 7 will be more than capable of meeting the requirements of the majority of people.
Like:
Original HyperSmooth is still of very high quality.

Video performance is superior to that of the most up-to-date cheap cams; a frame is required to add mounts; more recent GoPros are somewhat superior in practically every respect;
Don't Like:
Photo resolution that is lower than that of contemporary low-cost cameras
We earn a commission if you make a purchase, at no additional cost to you.
Pet Photography as a career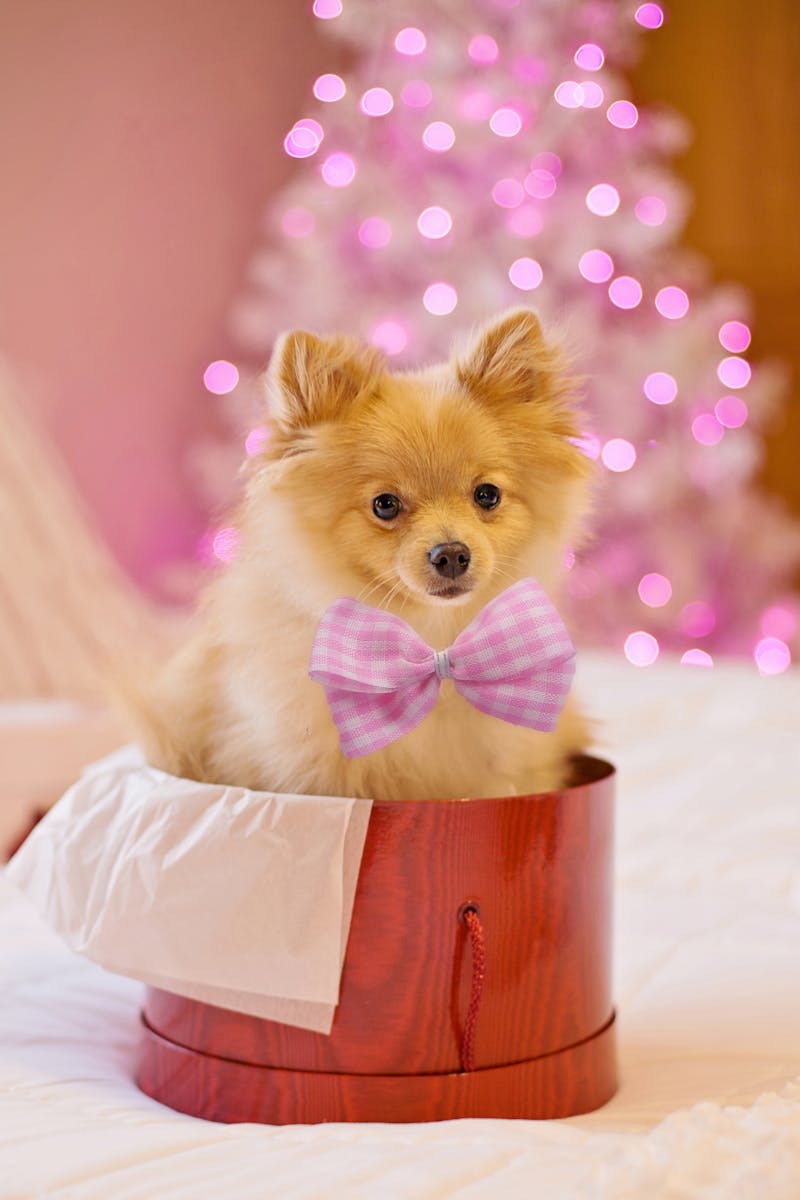 Animal portraiture is a field open to amateurs. However, taking exceptional pet images that effectively convey tales needs substantial knowledge and skill.
The growing interest in pet photography has inspired many amateurs to turn their passion into a full-fledged career. Check out our Blog How to start a pet Photography Business in 9 steps.
The most common kind of photographs taken are still of people or at weddings, but pet photography is becoming increasingly popular.
The photographers involved in professional pet photography also benefit from the experience, in ways like reduced levels of stress. Keep working on yourself and your business.
Expose your work on social media to attract additional buyers.
Camera Related Articles:
About the Author:
Manny Acharya is the co-founder of Artmellows. Your go-to place for Design, Digital Art, Digital sculpting, Photography, Design Tools and gears Info, and Product Reviews. Manny is a Digital Artist, 3D Sculpt Designer, Ardent Photography, Drone flying Enthusiast, and tech Lover. He supercharges Digital Art and design by crafting memorable 3D sculptures & 2D Design and art. Learn more About Manny:
PS: Manny has created a Beginner Friedly ebook to Learn the Nomad 3D Sculpt App. Know More about the eBook. Know more about Manny