The best iPad for artists in 2022-23 - My Top picks for Artists
Affiliate Disclaimer : Artmellows.com may contain links to affiliate websites( Amazon and others), and we receive an affiliate commission for any purchases made by you on the affiliate website using such links. For more Info check our Disclosure here.
There is nothing novel about the concept that one can draw in any location; artists have always been able to draw and create no matter where they are or what they are doing. 
All one needs is a pencil and some paper to get the creative juices flowing.
However, not all artists work with traditional media. Not all tasks can be completed with a sheet of paper and a pencil. If you work in the concept art industry, are a freelance artist, or are an independent digital artist, you cannot work with only those materials.
The field of art has expanded tremendously with the advent of computer graphics, which enabled the creation of graphic tablets and pen displays. Despite this development, portability remained a challenge. 
Even though artists could draw by using a laptop in conjunction with a graphic tablet or a small-sized pen display, it was practically impossible for them to draw while on the move, and the few models (such as the Wacom companion) that were portable were too cumbersome and way too expensive to even be considered.
However, in 2015, Apple launched the Apple Pencil, the first pressure-sensitive stylus that could be used with the iPad and it was a sensation. 
In this article, I'll share my recommendation for the best iPad for drawing and digital art, discussing all four current iPad models and why you don't necessarily need to buy a new one. 
Apple Pencil is the first pressure-sensitive stylus that can be used with the iPad and it is sensational. Enjoy!
When it comes to digital art there are many ways you can showcase your talent… there is 2d Art and 3d Art.There are many apps that can work these two types of art work.
When it comes to 2d I love using iPad for Procreate and for 3rd I  use iPad for sculpting on nomad sculpt.
I would say, it's quite tricky selecting an iPad for Nomad sculpt. As you increase the size of your 3D model on some iPads it starts becoming laggy. 
So, For a more flawless and smooth experience use iPads 2020 and onwards. Any iPad made after 2020 with M1 Chip or A12/A13 Bionic Chip is Robust and suitable for Nomad sculpt 3d Art creation.
 I use the Apple iPad Pro for all my 3D Art Creations. I use this Bigger iPad for a better Sculpting Experience. But, if you are a beginner you can start with the iPad Mini 6th Gen. If you are on a Budget use Apple iPad (9th Gen)
I have Options for you to get it either from Amazon or from Walmart.
What is the best iPad for Artists?
Pro Note:
Note: Avoid Buying Older than 2020 iPads for any 3d Apps for 3d artwork. Even though the M1 chip was started in 2018 many of the Older iPads ( older than 2020 ) are not quite suitable for Nomad Sculpt, the 3d models become quite Laggy & less Energy Efficient.So, use iPads made in 2020 and Onwards for a Flawless 3d modeling Experience.
What to consider before buying an iPad for Artists:
Memory (RAM), storage, size, Bionic chip, resolution, and battery life are the six characteristics of an iPad that an iPad artist cannot live without. They will suggest how well your new iPad will serve and support you as a creative artist as well as the creative work you do.

RAM:
iPads with M1 Chip( latest 2021 Onwards)-That M1 chip has been available in Apple's more expensive iPad Pro. 
Now it comes to the iPad Air, giving Apple's midrange tablet the same power as some Macs and more expensive iPads.
The M1 chip enables far more functionality than the standard iPad. You can edit photographs and movies in Adobe Photoshop and can use Nomad Sculpt 3d Sculpting App flawlessly and faster, and you can play the newest games as well.
RAM size" iPad Offers 8 GB and 16 GB. If you Buy 16GB RAM you can use More RAM than 5Gb and you can have a smooth 3d Sculpting Experience even if the Model size is as high as 30 Mils.
Your iPad uses a form of memory called random access memory (RAM), which is measured in gigabytes (GB), to temporarily store the data that it is currently working on so that it may access them very fast.
If Apple permits the app developers to access the RAM, then you will be able to work with a greater number of layers in your preferred drawing applications like Procreate, Adobe Fresco, and Illustrator on your iPad if the RAM capacity of your iPad is increased. It is in fact a very complicated matter!
Take a peek at the screenshots that are provided down below. My iPad Pro 12.9″ has 8GB RAM, which allows it to support 116 layers in Procreate when the document is size A4 (about 8.5 x 11 inches) at 300 DPI and 56 layers when the document is size A3 (16.5 x 11.7 inches) at the same resolution. My creative method requires that I work with multiple layers, and the most recent iteration of the iPad Pro provides me with a great deal of flexibility and does not restrict me when I am working.
My very first iPad Pro was the iPad Pro 10.5-inch (2017) model, which only had 4GB of random access memory (RAM). This model has now been discontinued. The makers of Procreate weren't able to get complete access to this memory when using the iOS version. This meant that I could get away with wearing less layers! Therefore, I am pretty content with the enhancements that have been made to the iPads and the Procreate app!
Screen Size: 
Apple Pro has Bigger Screen, It feels better for Nomad Sculpt, especially if you are working with Reference Images.
Throughout the span of my creative career, I've experimented with a variety of drawing tablets, ranging from 10 inch Wacom Intuos to 24 inch Wacom Cintiqs, as well as every model of iPad. Drawing tablets with screen sizes ranging from 10 to 13 inches were the perfect fit for my needs.
 They are large enough to accommodate any serious drawing or painting while being portable due to their compact size. Take a look at the Wacom Cintiq 24 in. tablet that I've used in the past. 
Not nearly the tablet that would fit in my bag if I wanted to bring it with me to draw at cafes or while I'm hiking.
When I draw, I find that the current iPad Pro 12.9 inches gives me a large enough working surface, and I believe that it is quite an improvement over the iPad Pro 10.5 inches that I had previously.
Bionic Chips: 
Apple incorporated a six-core CPU, a four-core GPU, an eight-core Neural Engine, and two machine learning accelerators into the A13 Bionic. 
The A13 Bionic chip has absurdly fast speeds and can support intensive AI operations. 
Not only is the A13 Bionic faster and more powerful, but it is also more agile. It also consumes less power, making it 30% more energy-efficient than the A12 found in previous iPads. 
As a Matter of fact, 2020 A12 Bionic chip iPads work well at least to start with.
Resolution
The resolution of a drawing tablet is essential since it determines the amount of detail that can be displayed on the tablet. 
This is something that is extremely essential for illustrators, graphic designers, and artists.
All of the most recent iPads have a screen resolution that is comparable to one another, but the iPad Pro 12.9″, with its cutting-edge True Tone Liquid Retina XDR Display and Brightness of max 1600 nits, stands out from the crowd.
Battery
My opinion is that the battery is only useful if you frequently sketch in places where there is no access to a power outlet, such as on a hike, in a coffee shop, or when riding public transportation. 
This is the case for me very frequently. The only thing I dislike more than anything else is when I have to stop drawing because the battery on my tablet has run out of juice.
When I'm drawing in Procreate on my iPad Pro 12.9″, I can get around 5–6 hours of use out of the device before I have to either recharge it or connect it into an outlet. 
After such a lengthy drawing session, I have to admit that it's nice to take a break every once in a while!
The best iPad for Artists
Best for Professionals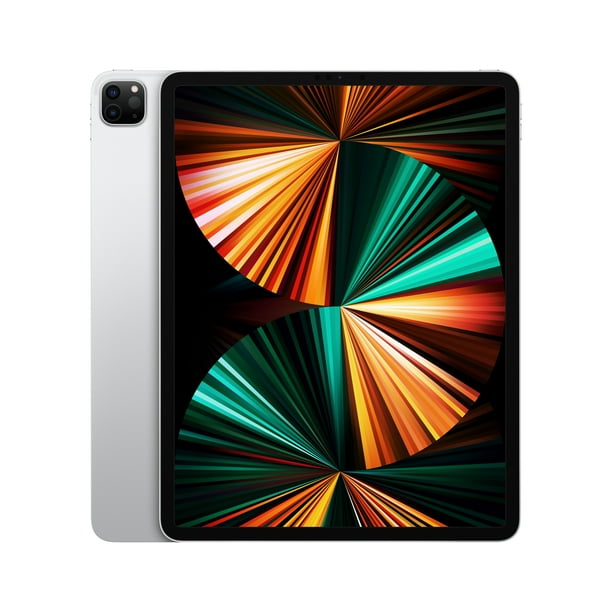 2021 Apple 12.9-inch iPad Pro (5th gen)
Key Features:
Apple M1 chip for next-level performance
Brilliant 12.9-inch Liquid Retina XDR display with ProMotion, True Tone, and P3 wide color
TrueDepth camera system featuring Ultra Wide camera with Center Stage
12MP Wide camera, 10MP Ultra Wide camera, and LiDAR Scanner for immersive AR
Pros:
Incredible High Power

Beautiful & Clear display

Best for DigitalArt
Cons:
Is Pricey

Storage seems not Adequate
More Info: RAM: 8GB | Storage Capacity: 128GB | Battery Life: Up to 10 Hours | Weight: 1.50 pounds | OS: iPadOS 14.5.1 | Display: 12.9-inch retina (2732 x 2048) | Processor: Apple M1 |
We earn a commission if you make a purchase, at no additional cost to you.
Best Budget for Digital Art
2021 10.2-inch Apple iPad ( 9th Gen)
The 9th generation iPad is the most affordable option on our list. The iPad (9th Gen) may be underpowered compared to the iPad Pro, but it still gives a terrific experience.
A 10.2-inch Retina display gives your designs exceptional resolution.
The A13 Bionic CPU makes the iPad quick enough for everything from Procreate to Safari. The 9th-generation iPad is a budget-friendly solution for Procreate, despite its outdated look.
Pros:
Headphone jack

A13 Bionic chip with Neural Engine
Cons:
No USB-C support

Quite Dated Design
More Info: Battery Life: Up to 10 Hours | Weight: 1.09 pounds | OS: iPadOS 14 | Display: 10.2-inch Retina (2160 x 1620) | Processor: 2.6GHz Apple A13 Bionic | RAM: 3GB | Storage: 64GB |
We earn a commission if you make a purchase, at no additional cost to you.
09/25/2022 02:22 am GMT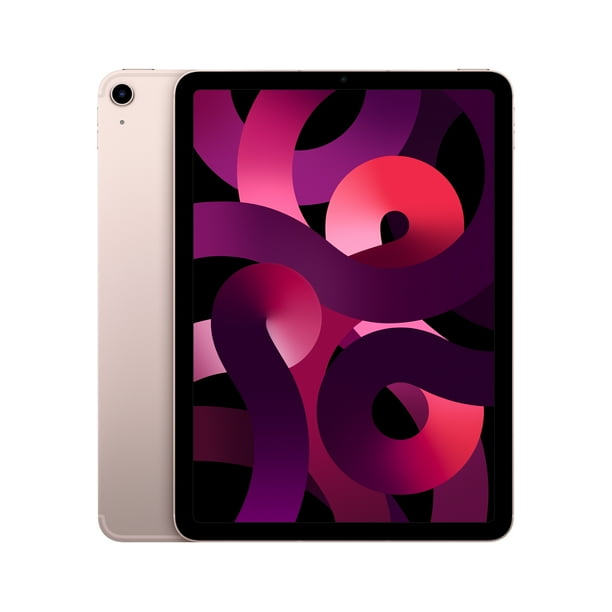 2022 Apple 10.9-inch iPad Air (5th Gen)
iPad Air. With an immersive 10.9-inch Liquid Retina display. The breakthrough Apple M1 chip delivers faster performance, making iPad Air a creative and mobile gaming powerhouse. Featuring Touch ID, advanced cameras, blazing-fast 5G2 and Wi-Fi 6, USB-C, and support for Magic Keyboard and Apple Pencil (2nd generation) (2nd generation).
Buy Now On Walmart
We earn a commission if you make a purchase, at no additional cost to you.
Our Pick for Beginners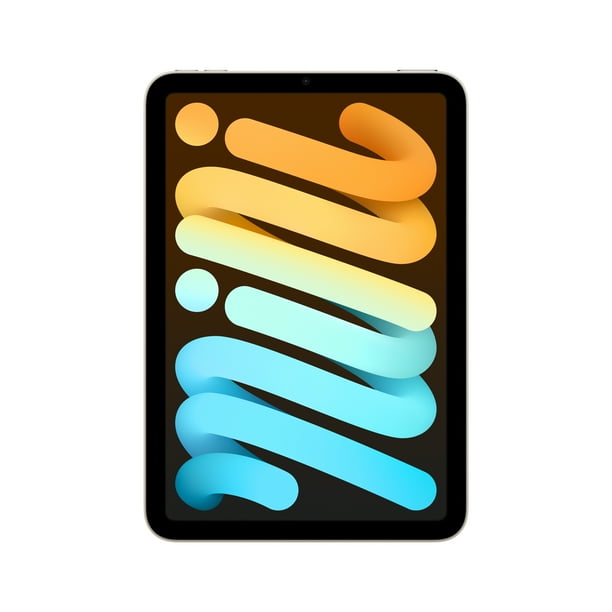 2021 Apple iPad Mini (6th gen)
A perfect fit for Beginners. True Tone and wide color 8.3-inch Liquid Retina display with an A15 Bionic CPU and Neural Engine Touch ID for secure authentication and Apple Pay
12MP Ultra Wide front and back cameras with Center Stage.
More Info: M1 Chip| A14 Bionic Chip|Assembled Product Dimensions 7.69 x 5.30 x 0.25 Inches|Assembled Product Weight 0.65 lb|
Promising Reviews: Performance is amazing as to be expected, playing games or working on 3d Sculpt apps is super smooth and I've never felt it get hot. It's perfect for gaming since it's much easier to hold.
The USB c port is great as I've used it multiple times connected to our TV, then connect a few controllers and game away on the big screen!
We earn a commission if you make a purchase, at no additional cost to you.
Why its really not needed to Purchase a New iPad If You Want to Draw?
Let's face it: despite the fact that the newest Apple iPads are incredible for sketching, they are pretty pricey, and for many artists working on a budget, this makes them inaccessible.
Nevertheless, if you are an artist, there is a method for you to make your wish of using an iPad for drawing come true! Spend your money on a reconditioned or recertified iPad!
Yes, you can save anywhere from $200 to $500 by purchasing an older iPad that is compatible with Procreate as well as any other sketching apps that you enjoy using.
Before you buy a refurbished iPad, however, you should make it a habit to check the app requirements on the website of the developer. 
You can prevent the risk of purchasing an iPad that does not run the most recent version of iOS and, as a result, does not support the most recent version of your preferred drawing software by doing so. 
According to my personal experience, iPad Pro and iPad Air models that are two to three years old still support Procreate and are an excellent alternative if you are looking to save money.
Questions and Answers: The Best iPad for artists.
Which iPad is the most suitable for beginning artists?
I believe that the most recent iPad Air 10.9″ is the greatest option for those who are just starting out with drawing on the iPad because it is more affordable than the iPad Pro, but it still comes with all of the most recent technology that makes drawing on the iPad such a pleasurable experience.
When it comes to drawing, is the iPad Pro a better option than the iPad?
When it comes to drawing, I believe the iPad Pro is a better option than the normal iPad. 
When compared to the technology found in the standard iPad, the iPad Pro models feature significantly more advanced drawing-related technologies.
In addition, the improved Apple Pencil 2nd generation is only compatible with models of the iPad Pro.
Which iPad model and Apple Pencil should an artist get to maximise their creativity?
I believe that any artist would benefit most from purchasing the most recent iPad Pro 12.9″ with the Apple Pencil 2nd generation. Drawing with Apple Pencil is a completely otherworldly experience, and the display is on a level all its own.
Do iPads come packaged with Apple Pencils by default?
No, I'm afraid not; Apple Pencils are sold independently from the rest of Apple's products. Ensure that the one you buy is compatible with your iPad before you do so. 
iPad Pro 12.9-inch (5th, 4th, and 3rd gen),  iPad Air (5th and 4th gen), iPad Pro 11-inch (3rd, 2nd, and 1st gen), and iPad mini are all compatible with the Apple Pencil 2nd generation (6th gen). Where as, iPad (6th, 7th, 8th, and 9th (10.2′′) generations, iPad mini (5th generation), iPad Air (3rd generation), iPad Pro 12.9-inch (1st and 2nd generations), iPad Pro 10.5-inch, and iPad Pro 9.7-inch are all compatible with the first generation of Apple Pencil.