The best iPads for procreate to have smooth and flawless Drawing Experience
Affiliate Disclaimer : Artmellows.com may contain links to affiliate websites( Amazon and others), and we receive an affiliate commission for any purchases made by you on the affiliate website using such links. For more Info check our Disclosure here.
One of the most impressive tools designed specifically for use by artists is Procreate.
Regrettably, the Apple iPad is the only supported device for use with Procreate.
You are in luck because we know everything there is to know about which iPads are ideal for using Procreate, and you are now aware of the overarching topic of today's post.
Well, Just to make things even easier for you most to choose iPads for Procreate its Vital to know about Apple pencils or stylus. Apple mini ( 5th Gen) works with Apple pencil ( 1st Gen) and Apple iPad Mini ( 6th Gen and Onwards) works with Apple pencil (2 Gen). Make sure you Purchase iPads accordingly.
The tools that are included on our list of the 7+ Best iPads for Procreate will provide you with everything you need to design stunning artwork from the ground up.
However, before we get started, let's take a more in-depth look at the options we have and at Procreate itself.
What is the best iPad for procreate in 2022
7+ Best iPad for Procreate in 2022
The best iPad for procreate
2021 Apple 11-inch iPad Pro
Some people may find that the iPad Pro's 12.9-inch display is too large for their needs, particularly when it comes to moving around from one location to another or from one meeting to another.
Because it has the same technology as the larger iPad Pro models but comes in a more portable form factor and, more significantly, at a more affordable price, the iPad Pro with an 11-inch display is an incredibly wonderful bargain.
In spite of the fact that it makes use of a significant portion of the same technology as its larger sibling does, the 11-inch variant provides more opportunities for customization by providing support for Apple's Smart Folio and Magic Keyboard.
This is an excellent feature for individuals who enjoy writing in addition to drawing.
Drawing is simple thanks to supporting Apple's Pencil 2, which enables you to draw whatever your imagination can conjure up in a fluid and uncomplicated manner.
More Info: | Battery Life: Up to 10 Hours | Weight: 1.03 pounds | OS: iPadOS 14.5.1 | Display: 11-inch Retina (2388 x 1668) | Processor: Apple M1 | RAM: 8GB | Storage: 128GB
We earn a commission if you make a purchase, at no additional cost to you.
08/07/2022 06:21 am GMT
Best beginner iPad for Procreate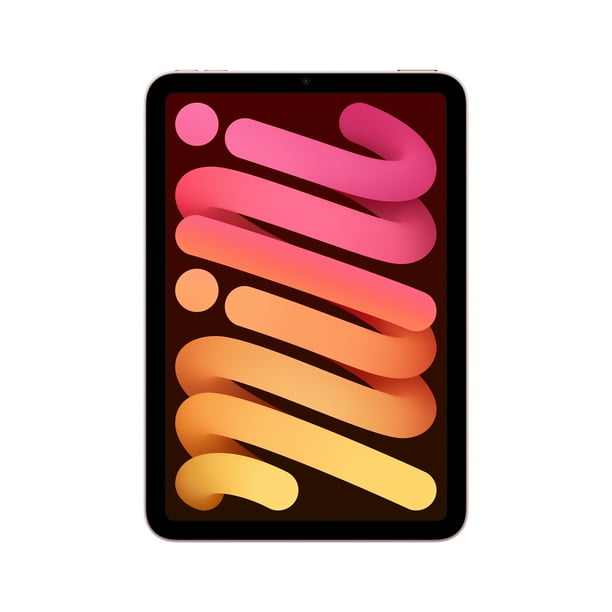 2021 Apple iPad Mini(6th Gen)
If you've never used Procreate before or if you've never bought an iPad before (maybe you're an Android fan), the iPad Mini is a fantastic option for any newbie who is looking for a tablet computer.
The most recent iteration of the iPad mini has more than enough computing power to handle any design crafted in Procreate that you could possibly imagine.
Similar to dynamite, this phone packs a powerful punch despite its diminutive size because to its improved A15 chipset and 8.3-inch screen.
The True Tone display has a sharp resolution of 2048 x 1536, which contributes positively to the overall color fidelity that is being portrayed.
Because it is compatible with the Apple Pencil 2nd generation, the overall size of the iPad won't be a factor in the smooth flow of creativity that users will experience when using it.
Pros:
Awesome Performance
Long battery life
Cons:
No multi-user option
More expensive than the previous model
More Info: RAM: 4GB | Storage Capacity: 64GB | Battery Life: Up to 10 Hours | Weight: 0.65 pounds | OS: iPadOS 14 | Display: 8.3-inch Retina (2266 x 1488) | Processor: 2.9GHz Apple A15 Bionic |
We earn a commission if you make a purchase, at no additional cost to you.
The best iPad for procreate
Best for Professionals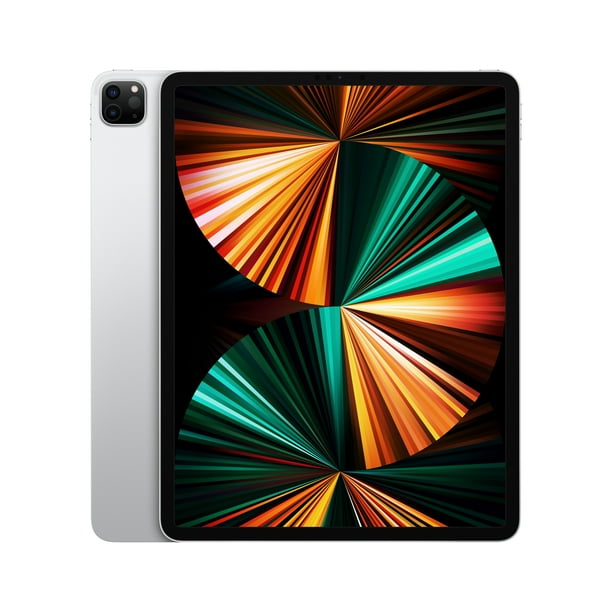 2021 Apple 12.9-inch iPad Pro (5th gen)
Key Features:
Apple M1 chip for next-level performance
Brilliant 12.9-inch Liquid Retina XDR display with ProMotion, True Tone, and P3 wide color
TrueDepth camera system featuring Ultra Wide camera with Center Stage
12MP Wide camera, 10MP Ultra Wide camera, and LiDAR Scanner for immersive AR
Pros:
Incredible High Power
Beautiful & Clear display
Best for DigitalArt
Cons:
Is Pricey
Storage seems not Adequate
More Info: RAM: 8GB | Storage Capacity: 128GB | Battery Life: Up to 10 Hours | Weight: 1.50 pounds | OS: iPadOS 14.5.1 | Display: 12.9-inch retina (2732 x 2048) | Processor: Apple M1 |
We earn a commission if you make a purchase, at no additional cost to you.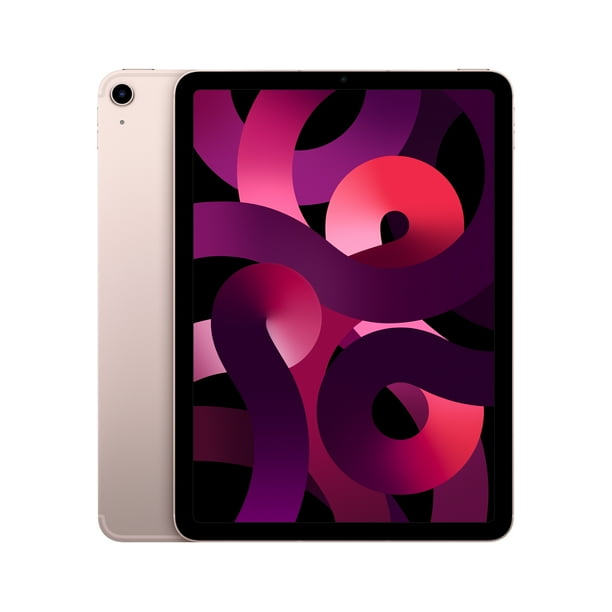 2022 Apple 10.9-inch iPad Air (5th Gen)
iPad Air. With an immersive 10.9-inch Liquid Retina display. The breakthrough Apple M1 chip delivers faster performance, making iPad Air a creative and mobile gaming powerhouse. Featuring Touch ID, advanced cameras, blazing-fast 5G2 and Wi-Fi 6, USB-C, and support for Magic Keyboard and Apple Pencil (2nd generation) (2nd generation).
Buy Now On Walmart
We earn a commission if you make a purchase, at no additional cost to you.
For procreate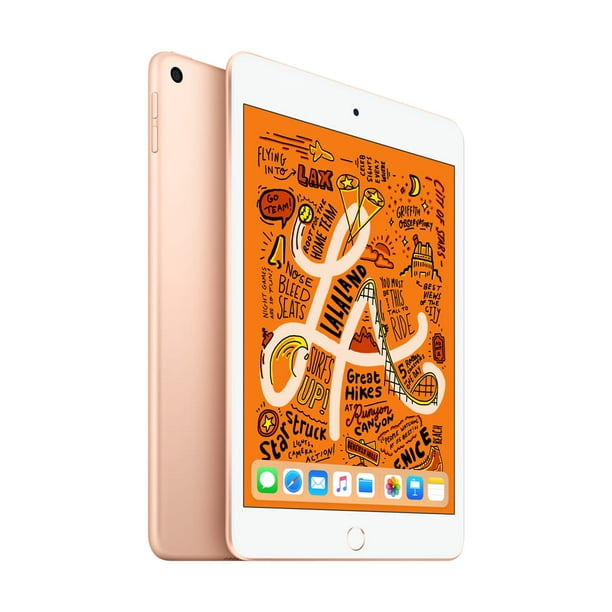 2019 Apple iPad Mini(5th gen)
The 7.9-inch iPad mini is more powerful. 1 The A12 Bionic chip with Neural Engine employs real-time machine learning to improve pictures, gaming, AR, and more. Beautiful Retina display with True Tone for all lighting conditions. Pencil support. Wi-Fi and LTE Gigabit. 3 8MP rear camera, 7MP FaceTime HD. A one-handed iPad with all-day battery life, Touch ID, Apple Pay, and over a million apps.
We earn a commission if you make a purchase, at no additional cost to you.
Best Budget for Digital Art
2021 10.2-inch Apple iPad ( 9th Gen)
The 9th generation iPad is the most affordable option on our list. The iPad (9th Gen) may be underpowered compared to the iPad Pro, but it still gives a terrific experience.
A 10.2-inch Retina display gives your designs exceptional resolution.
The A13 Bionic CPU makes the iPad quick enough for everything from Procreate to Safari. The 9th-generation iPad is a budget-friendly solution for Procreate, despite its outdated look.
Pros:
Headphone jack
A13 Bionic chip with Neural Engine
Cons:
No USB-C support
Quite Dated Design
More Info: Battery Life: Up to 10 Hours | Weight: 1.09 pounds | OS: iPadOS 14 | Display: 10.2-inch Retina (2160 x 1620) | Processor: 2.6GHz Apple A13 Bionic | RAM: 3GB | Storage: 64GB |
We earn a commission if you make a purchase, at no additional cost to you.
08/07/2022 12:11 am GMT
For Procreate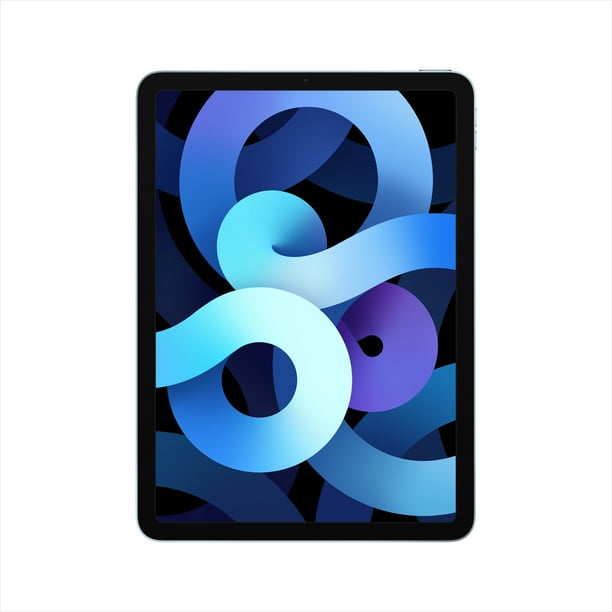 2020 Apple 10.9-inch iPad Air
A very handy tool to use procreate App. Featuring an impressive 10.9-inch Liquid Retina display and True Tone for a more natural viewing experience. 1 The new A14 Bionic microprocessor with Neural Engine makes it simple to create and edit 4K video, make music, and play cutting-edge games.
Advantages include a fast and secure Touch ID, high-quality cameras, USB Type-C, and compatibility with a wide variety of peripherals like the Magic Keyboard and Apple Pencil (2nd generation).
We earn a commission if you make a purchase, at no additional cost to you.
Why is the application Procreate considered to be of such high quality?
Well, Considering that almost everything we do in this day and age involves some sort of digital or online interaction, producing remarkable works of art using the digital medium ought to be a simple procedure. 
However, there is still a widespread misconception that in order to make outstanding art, one must first purchase a very pricey laptop or personal computer and then download Illustrator from Adobe. 
This is OK for some people, but the majority of people will still go for their sketchbook Or even MS Paint in order to scribble down ideas before clicking on their computers.
The process of Procreate is unique. In unfathomable manners.
Using the Procreate program eliminates the need to switch between your sketchbook and your laptop because it combines all of your tools into one convenient bundle. 
Not only does it provide you with all of the tools and possibilities that you could possibly need to produce great artwork, but it also accomplishes this in a compact size – on your Apple iPad. This is a significant advantage.
You can create artwork as it comes to you by using brushes, pens, shapes, and colors on a canvas that is available in virtually any size you require it to be. It is no longer necessary to record thoughts in a sketchbook before "transferring" them to a laptop or personal computer. 
When you factor in the Apple Pencil, you have a combination that is created in a digital paradise. 
There are classes that you can take or you can teach yourself, but it does take some time to get used to using it, so keep that in mind if you've never done either one of those things before.
Procreate is an iPad illustration software that has a number of new features, including the ability to import PSD files from Adobe Photoshop and other enhancements.
Grouping numerous layers together and locking both groups and individual layers is now easier for artists to do. Transforms may now be applied to numerous layers at once, thanks to advancements in new technologies.
This means that the original layer structure of a PSD file may be imported directly, with all of its layers intact. In the past, Procreate supported just Photoshop output.
In conclusion, Procreate is one of our preferred programs for design, and it offers you a variety of helpful features, such as the following:
More than 140+ different paint brushes, each of which may be customized and expanded upon.
Countless Filters, Effects, and Gradients, in addition to Incredible Color Selection and Control, including Blending and Gradation Aids and Cheats such as Clipping Masks, Alpha Locks, and 
Quick shape Drawing Guides such as Perspective, Isometric, and Symmetry Layers.
Customizable Gestures
Animated User-Friendly Interface (Animation)
Layout, Controls, and Functions That Have Been Meticulously Conceived Of Overall.
In the digital art world, Procreate is a powerful tool that many artists use entirely for their design work.  A game-changer for iPad users who want to draw, sketch, paint, or create other forms of visual art is the Procreate app.
As a tablet and stylus app, Procreate offers all of the advantages of working digitally (the ability to swiftly remove and edit, create art quicker, and share work instantly) while replicating the familiar feel of pens, pencils, and paints on paper.
Well, Procreate, can be used to create graphics, illustrations, and artwork, however, Is it relevant to all kinds of art and can you use procreate exclusively for graphic design? 
As a drawing and illustration app, Procreate is not a highly suitable tool for graphic design. I would say,  for graphic design- InDesign, Adobe Photoshop, or Affinity Designer are the best options even though procreate is not any  Graphic designer's first choice.
In terms of quick graphic design & Creatives for social media, Canva is a good choice also Canva is Budget-friendly but on a monthly subscription again
Top 5 Procreate iPad Picks in 2022 Summary
It doesn't matter if you're a beginner or a skilled artist; anyone can use the incredible tool that is Procreate to bring their imagination to life. 
When you combine this with our recommendations for the best iPad for Procreate, you get a situation that is literally out of a dream. Which option do you go with..
5 Best iPad for Procreate in 2022