9+ Best lightweight travel laptops for creatives in 2023
Affiliate Disclaimer: Artmellows.com may contain links to affiliate websites( Amazon and others), and we receive an affiliate commission for any purchases made by you on the affiliate website using such links. For more Info check our Disclosure here.
When searching for a good laptop to take with you on your travels, you should use a different set of criteria than you would when looking for a laptop to use solely at home or in the workplace.
It's not just about raw power or capacity; you also need to consider things like weight, versatility, battery life, and how easy it is to use while travelling. And because you can't always be sure that your connection to the cloud will be strong, your mobile device ought to be able to easily store everything you require while you're on the move.
I have provided an overview of some of the best laptops for travel here, which can be helpful whether you are travelling to see the world for work or travelling to see the world for pleasure. If you're a digital nomad, you can't afford to miss out on these recommendations for the best laptops for digital nomads.
Here are the top 9+ portable laptops for various demands and price ranges.
What Is The Best Lightweight Travel laptop in 2023
The best Lightweight travel Laptops for creatives
What To Look For to Purchase A Good Travel Laptop for Creatives?

What's the purpose of this Lightweight Laptop
Think about the kind of job that you will be doing while you are traveling. There are typically three categories of laptops:
Light use, such as for email, social networking, internet browsing, organizing digital photographs, etc.
Medium use would include streaming movies and television series, working with spreadsheets, and producing documents.
Heavy use includes using the laptop to multitask by opening numerous pages at once, coding, performing advanced graphic work, editing photos, and editing videos.
Best Lightweight Laptop for Travel[Editor's Choice]
Best value Option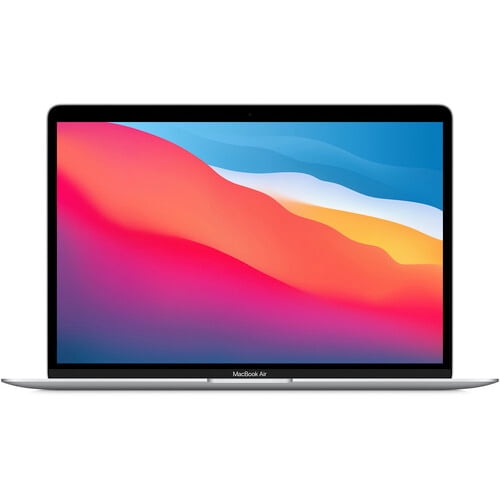 Apple MacBook Air with Apple M1 Chip
The retina display measures 13.3 inches on this Apple laptop. This display allows architects to easily view even the smallest aspects of their ideas.
Because the colours are clear and brilliant, it's also excellent for showing clients models and 3D renders.
CPU-intensive software like Autodesk Maya or Autodesk 3ds Max is frequently used by architects. They require a laptop that can run these programmes, of course.
The Apple MacBook Air M1 can function well while handling these programmes and software when multitasking.
Tech Info: Processor – Apple M1 chip, 8-core CPU | Display – 13.3″ with Retina Display| RAM – Up to 16GB | Storage – 1TB SSD | GPU – Integrated 8-core GPU |Operating System -OS X 10.11 El Capitan |
We earn a commission if you make a purchase, at no additional cost to you.
Dell XPS7390 13
WHY WE LIKE IT:
Some laptops are bulky and have a large screen, which makes choosing the best portable laptop challenging. But if you're constantly on the road, you need to be more selective in your features and your laptop's portability.
The Dell XPS 13 is a superb option for this purpose. It's portable, has more storage space than other laptops designed for travel, and doesn't weigh much.
Even the trays it comes in are 100% recyclable, making this laptop even more eco-friendly.
Key Features:
Weight: 2.7 lbs
RAM:8 GB DDR4
Battery Life:12 Hours
Storage: 512 GB Flash Memory Solid State
We earn a commission if you make a purchase, at no additional cost to you.
Best Budget Lightweight laptop for Writers
New Microsoft Surface Go 2
WHY WE LIKE IT:
Even cheaper solutions exist, but when it comes to Windows laptops, Microsoft's own Surface Laptop Go is where it's at. It competes with far more expensive alternatives thanks to its high-quality build, impressive set of features, and lengthy battery life.
With the Surface Laptop Go, Microsoft instead prompts you to consider your essential laptop requirements as opposed to those you'd be willing to make.
Not that there aren't drawbacks or tradeoffs here; however, if you're looking for a cheap laptop anyhow, the Surface Laptop Go makes a strong case that its limitations are acceptable compromises.
Like:
Solid productivity performance

Versatile as a tablet and laptop

Compact size, light weight

Will get Windows 11
Don't Like:
Windows 10 S is limited

Every accessory is extra

Average battery life

No real improvements to the $400 model
Tech Info: Weight: 1.2 pounds | RAM:4 GB DDR4 | Battery Life:10 Hours |Storage: 64 GB Flash Memory Solid State
We earn a commission if you make a purchase, at no additional cost to you.
2022 Newest Acer Aspire 5
WHY WE LIKE IT:
According to Acer, the AMD Ryzen 3 3200U Mobile Processor found in the Aspire 5 makes it simple to perform tasks that might normally prove difficult.
You will have a clear HD viewing experience thanks to the screen's 15.6-inch, full-high-definition in-plane switching (IPS) display, which features sharp and crisp pictures.
Because of the watch's small bezel, you have more space to work with, which makes it an ideal companion to have along with you when you go traveling.
Tech Info: Weight: 3.97 pounds | RAM:4 GB DDR4 | Dimensions: 14.31 x 9.74 x 0.71 inches |
Battery Life:7.5 Hours | Storage:128 GB Flash Memory Solid State
We earn a commission if you make a purchase, at no additional cost to you.
Best Budget LapTop for Writers
ASUS Laptop L210
WHY WE LIKE IT:
The ASUS laptop L210 is made so that you can work all day while on the go. This 11.6-inch laptop is small and light enough to carry around so you can check your emails and business metrics while traveling.
Key Features
Ultra-Thin Travel Laptop ASUS L210
Ultra-Thin Travel Laptop ASUS L210
The latest Intel processor gives entrepreneurs a lot of processing power, which makes it easy for them to catch up on work.
The L210's battery can stay charged for 12 hours, so you can work without worrying about power backups.
Tech Info: Weight: 2.31 pounds | RAM: 4 GB DDR4 SDRAM | Dimensions: 11 x 7.5 x 0.67 inches | Battery Life:12 Hours |Storage: 64 GB
We earn a commission if you make a purchase, at no additional cost to you.
2021 Newest Lenovo IdeaPad Flex 5
WHY WE LIKE IT:
The Lenovo IdeaPad Flex 5 gives you a lot of ways to be creative because it is powerful, affordable, and has a sleek look and feel.
The Lenovo Ideapad Flex 5 is the best laptop for traveling and taking photos.
Lenovo Ideapad Flex 5
With the AMD Ryzen 5 4500U mobile processor and Radeon graphics, this laptop gives you great efficiency, graphics, and productivity while you're on the go.
There are also privacy features on the laptop, like a physical shutter on the webcam that keeps people from looking at you when you don't want them to.
This laptop can be used in different ways, like as a stand, or a tablet.
Tech Info: Weight: 3.63 pounds | RAM: 16 GB DDR4 | Dimensions:12.66 x 8.56 x 0.82 inches |Battery Life: 10 Hours |
Storage: 256 GB Flash Memory Solid State
We earn a commission if you make a purchase, at no additional cost to you.
Best lightweight Convertible Laptop
Acer Chromebook Spin 311
WHY WE LIKE IT:
The Acer Chromebook Spin 311 can effortlessly transition into any mode, allowing it to cater to your specific requirements.
This laptop can be quickly transformed into a notebook or tablet thanks to its adaptable rotating screen that can be set at any angle you like.
A stand-up display and a tent mode are also available on the portable computer.
Due to the 360-degree hinge, you are able to perform all of these things without encountering any issues, which enables you to have a cool laptop that you can take anywhere and use everywhere you go.
Tech Info: Weight:2.62 pounds | RAM: 4 GB LPDDR |Dimensions: 11.65 x 8.11 x 0.79 inches |Battery Life: 10 Hours |Storage: 32 GB embedded multimedia card
We earn a commission if you make a purchase, at no additional cost to you.
Travel Laptop: FAQs
Where can I get the lightest laptop?
Microsoft's Surface Go, at 1.15 pounds, is the lightest laptop currently available. The Acer TravelMate P6 and Asus ZenBook both weigh 2.2 and 2.5 pounds, respectively.
If I insure my laptop, would it be protected?
Yes! Many nomadic Creatives advise purchasing laptop insurance so that you may focus on having fun on your travels rather than worrying about your equipment. Keep in mind that your laptop is where you'll be doing most of your work, so taking care of it is a primary priority.
What is the greatest portable PC for long trips?
There are excellent computers that meet your requirements, but there are other things to think about if you plan to become a digital nomad.
The weight and size of a laptop with a particularly large screen, for instance, can be problematic in a backpack because of limited storage space.
Keep in mind that you'll be carrying it around with you quite a bit, so select one that is both compact and lightweight.
Overall, the MacBook Air M1 and the Dell XPS 13 are the best laptops for traveling.
---
About the Author:
Manny Acharya is the co-founder of Artmellows. Your Goto place for Design, Digital Art, Digital sculpting, Photography, Design Tools & Gears Info, and Product Reviews. Manny is a Digital Artist, 3D Sculpt Designer, Ardent Photography, Drone flying Enthusiast & Tech Lover. He supercharges Digital Art & Design by crafting memorable 3d Sculpts & 2D Design & Art.
PS: Manny has created a Beginner Friedly ebook to Learn Nomad 3d Sculpt App. Know More about the eBook. Know more about Manny