What are the Best Social Media for Photographers
There is a wide variety of social media platforms available to photographers, each of which provides a unique set of features and functionalities to its users.
📈Checkout out our Latest and in-depth blog about 🌐The Ultimate Guide to start, grow and Make money in Photography Business

If you are a photographer looking to promote your services or store digital media files online, social media sites catered specifically to photographers are an excellent option.
At the same time, social networks make it possible for photographers to share their knowledge and expertise with one another, as well as their works and search for new customers.
In this section, we will discuss several of the most useful social media platforms for photographers, and we will assist you in selecting the platform that best meets your needs.
What are the Best Social Media for Photographers in 2024
Behance
Behance
A photography social network called Behance enables you to upload your best works and build an online portfolio.
Pros:
Member groups
Job Board
Integrates with other social media Platforms
intuitive interface
Cons
Lack of many customization options
USE For FREE
We earn a commission if you make a purchase, at no additional cost to you.

This platform, which is owned by Adobe, is currently regarded as one of the most effective social networking sites for photographers. Behance is essentially an online portfolio that gives you the opportunity to showcase some of your finest works.
The fact that it enables other users to share and interact with your material is what distinguishes it from similar services.
Behance serves a similar purpose to Linkedin but for creative professionals. The one and only distinction is that it places a greater emphasis on graphic design and photography.
When you upload your work to your website, it will immediately become accessible to both the site's regular visitors and potential customers.
Behance, just like other social media websites, gives users the ability to "like" and "comment" on your artwork.
However, its primary function is that of a portfolio, in which you can display your work to both your coworkers and the wider public.
You won't just see general feedback, but also a lot of specific, professional feedback on the technical aspects of your work, which can be of great assistance to your development.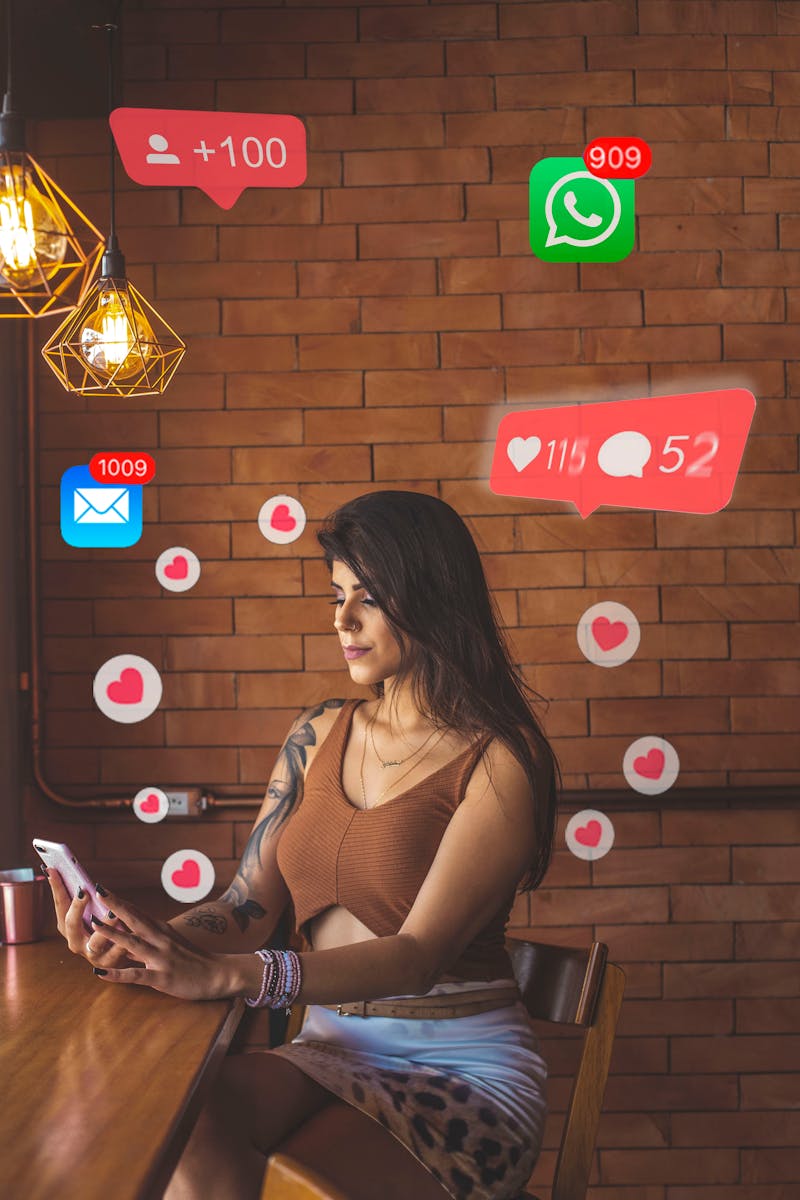 Instagram

Oh, the social media equivalent of the holy grail. This app was one of the very first to make it possible to share photos just on mobile devices. And even now, it is still one of the most frequently visited social media websites.
It is the ideal channel to leave your mark, and it also provides you with the opportunity to get inspired by some of the best photographers working today.
It's no secret that making it big on Instagram these days isn't necessarily the easiest thing in the world. It is difficult to attract followers and interact when there is so much talent around because of this.
However, if you require exposure, this remains the most effective choice.
You will, in due course, be rewarded for the investment of your skills in this endeavor. Keep in mind that this platform has provided a launchpad for the careers of a great number of creative people.
If you want to make a living as a photographer, one error you must avoid at all costs is viewing social media as a popularity contest. You shouldn't stress about amassing a large number of followers.
Instead, put all of your efforts towards improving the quality of the work that you do. And ensure that it is accessible to the appropriate individuals so that they may provide you with opportunities.
Pinterest
Pinterest is yet another photography-focused social network that is popular among photographers all over the world and comes highly recommended by these photographers.
By simply following the link on your page, prospective customers are given the ability to locate the most qualified photographers, become familiar with their bodies of work, and evaluate their websites.
You are giving users of Pinterest the opportunity to visit your website and learn more about you by posting your pictures on Pinterest.
This platform will show you the most popular trends in photography while also providing you with sources of inspiration to draw from.
Travel photography is consistently ranked as one of the most popular categories on Pinterest.
Post some of your best works on this page to entice other users to check out your website or blog. In addition, it is very common practice to use content sourced from Pinterest when developing inspiration boards.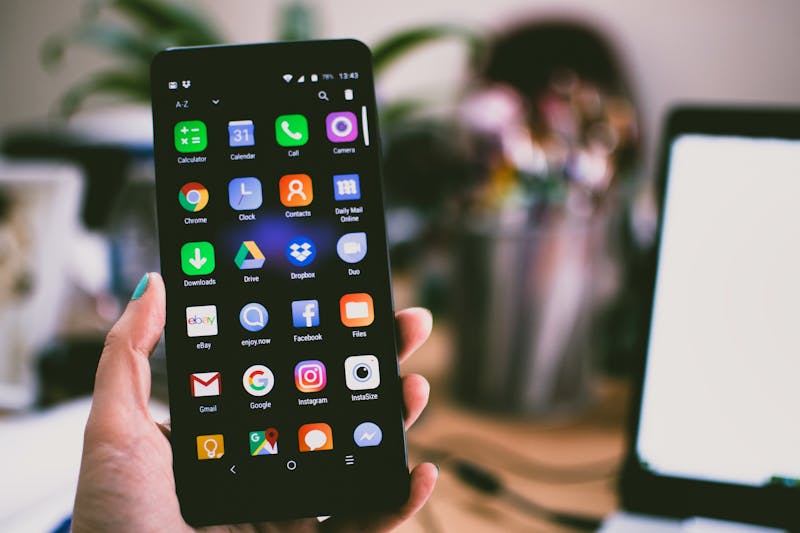 Facebook
When discussing the most popular social networks for photographers, I can't leave out Facebook because it is such a ubiquitous and well-known platform. It gives photographers the ability to showcase their work and communicate with customers via Messenger.
The platform provides users with the means to upload images, annotate them with captions, and pinpoint their locations.
Additionally, you have the option to create albums. Additionally, you are able to follow the communities that are of interest to you and post your photographs to groups that have thousands of subscribers.
Using templates specifically designed for photography marketing can also help you develop an appealing layout for your website.
Facebook is able to generate revenue by providing its users with highly relevant advertisements.
I would suggest going with a photography business name that is both intriguing and memorable if you want to see success with your profile.
You have the option of establishing either a personal or a business page, depending on the means by which you intend to increase your level of notoriety.
Tumblr

In this day and age of social media, this microblogging service was the first to demonstrate the true power that photos possess. It made it possible for photographers to publish content that could be reblogged with a single click by other users.
When compared to photography on other social media platforms for photographers, Tumblr photography felt like it had a lot more youthful and experimental vibe. As a result of this, it was appealing to a large number of novice fans.
Not to mention the fact that the platform allows for a greater number of individuals to become aware of their work. Because of this, it has been considered for many years to be among the most useful free social media platforms for photographers.
Despite the fact that it is already 11 years old, Tumblr continues to be quite popular among both younger millennials and older millennials.
To this day, it contains a large number of outstanding examples of photography that are unique and cannot be seen anywhere else.
Tumblr is one of the most useful places to begin if you are contemplating the creation of a free online portfolio.
VERO
With three million active users, Vero is one of the most well-known and widely used social media networks devoted to photography. Because it primarily functions as an application for Android or iOS, it needs to be synchronized with either your personal computer or a camera.
Vero enables users to share a variety of media, including photographs, links, videos, music, books, and more. This function is useful for photographers who wish to develop a blog, market their work to potential customers, colleagues, or managers, or any combination of these things.
You have the ability to choose the types of followers who belong to each category before publishing a post so that they can view it (friends, acquaintances, etc.).
The posts are presented in the order that they were made. Because there are no irritating advertisements, the site has a greater reach in the organic search results.
Flickr

Even before the concept of "social media" became all the rage, this platform had already been in existence.
It's possible that you believe Flickr is so 2004. However, it is still the greatest location online to keep all of your photographs. It's possible that Instagram will provide you with all the entertaining social media contact you could ever want.
However, you cannot use it to keep your high-resolution pictures safe while at the same time allowing other people to view and appreciate your photographs.
Flickr has undergone significant development since its inception. Its free edition can only store up to 1,000 photographs at a time presently. However, you do not have to sign up for a pro account in order to enjoy any of the options available to you.
And the most exciting thing is… Even the storage of high-resolution photographs (up to 5,000 pixels!) is completely free of charge. When it comes to Instagram, you just cannot make the same claim.
Wrapping Note
Conclusion
The use of social media is an essential component of photography today, regardless of how you feel about it. You shouldn't restrict yourself to just a single platform. If you sign up for a few more and showcase your work, you'll be able to reach more people and expand your audience.
Because the services provided by each option are distinct from one another, you should select those that are most suitable to your needs. In addition to that, make sure that your content is regularly updated.
In the beginning, it might appear to be a lot of work, but in the long run, it's going to be worth it.
Are you itching to find out more information on how to take your photography business to the next level? Next, why don't you take a look at our ebook titled Profit from Portraits?
Photography related Blogs