The Best tablets for digital Art in 2022[ Budget to Splurge]
Affiliate Disclaimer : Artmellows.com may contain links to affiliate websites( Amazon and others), and we receive an affiliate commission for any purchases made by you on the affiliate website using such links. For more Info check our Disclosure here.
Digital artists can bring their creations to life with the greatest drawing tablets. 
No of your demands or budget, there are wonderful drawing tablets available for enthusiasts, experts, and utter rookies alike. 
In fact, there is so much choice out there that picking a tablet might be difficult. 
Thankfully, that's where we can help.
In this article, we've examined a variety of tablets to find the finest drawing tablets on the market right now. 
We've chosen from all of the different types of drawing tablets. 
Drawing tablets are evolved from just tablets (without display) to display tablets so that you don't have to look at your monitor while sketching. 
Further tablets got more powerful in terms of responsiveness and display quality when it comes to display tablet. Obviously some model are only available in specific size but range varies from 12 inches to 24 inches. 
Now as days you also have tablets that need not be connected to computer giving more flexibility. But they are on higher ends side. 
Wacom is usually safe option. Wacom outperforms them when it comes to the build quality, stylus and manufacture support. 
We've taken care to include all of the major tablet manufacturers, including Wacom( large Drawing tablet)  , Huion, XP-Pen/iPad pro( Stand alone Drawing Tablet), and Xencelabs. 
What is Stand alone Drawing Tablet
A standalone drawing tablet is an indispensable tool for every graphic designer or digital artist working in the digital realm.
 It has the processing power to run demanding graphics programmes. 
People who are seeking for drawing tablets that do not require the use of a computer, as well as the best drawing tablets with displays, will find what they are looking for here.
However, mainstream tablets such as iPads and Microsoft Surface Book are also worth considering, as they've grown to the point where they're among the most capable tools available to artists. 
As a result, they have a strong presence on our list.
What to look for when Buying a Table for Digital art
Here are things to look for when buying drawing Tablets to achieve superb drawing Experience. 
Pen pressure sensitivity:
In general, 4096 is the typical pressure sensitivity on a tablet, however there aren't many people who can tell the difference between tablets with greater or lower values of pressure sensitivity than this. 
This isn't anything that has to be taken into consideration if sketching is a recreational activity for you but you are looking at a pro level drawing you need to consider Pen pressure sensitivity of the Tablet.
Active Drawing area
When it comes to drawing tablets, the optimal size is a 13in display or a 9 in x 13 in screen. 
This is simple to handle for the majority of users and workstations, and it gives them extra space to sketch. 
The optimal size for drawing tablets without a screen is one that is closer to the size of your monitor, which is around 21 inches on average.
Liquid Retina Display
The Liquid Retina display found in the iPhone XR and iPhone 11 boasts a resolution of 1792 x 828p and a pixel density of 328 ppi. 
For comparison, the iPhone 11 Pro has a resolution of 2436 x 1125p and a pixel density of 458 ppi.
Is LRD a better option?
Yes,  it is…
If you compare the specifications of the 12.9-inch iPad Pro (2021) with the specifications of the 11-inch iPad Pro, which has a normal Liquid Retina display, you'll be able to clearly notice the difference.
This year's iPad Pro has a higher display resolution (2,732 x 2,048p against 2,388 x 1,668p), as well as a greater maximum full-screen brightness (compared to the previous year's iPad Pro) (up to 1000 nits, versus 600 nits).
If you are going for budget tablets its good idea to check following :
1.  "Report Rate Speed" measured in RPS.  Report Rate Speed measures how many times per second the tablet sends information about the stylus position & pressure back to the computer.  200 RPS is standard . Higher is better. 
2. Display Screen Durability  – For Display tablets  Cheaper  tablets may have screen display issues over period of time and you may find  laggy . if tiny bit of bagginess could be big turn off. So make a informed decision.
3. Also remember since you will be connecting you tablets to computer in most of the cases , big size may cause issue  with space since you work table now needs to accomodate tablet along with keyboard & mouse. 16 inches are my preferred size. 
Budget tablets are good for starters  to try, learn get used  to of it and then decide to go for expensive tablets. 
BEST DRAWING TABLETS- without Screen
BEST DRAWING TABLETS WITH SCREEN
Best Stand Alone Drawing tablet
GAOMON M10K PRO
Digital Graphic Tablet for Drawing Supports Tilt & Radial Function with 10 Shortcut Keys Work on Android OS & PC
We earn a commission if you make a purchase, at no additional cost to you.
08/07/2022 09:04 am GMT
Most Affordable w/o screen
XP-PEN Deco 03 Graphics Drawing Tablet
Wireless Digital Tablet with 6 Shortcut Keys, Red Dial Knob, Battery-Free Passive Stylus of 8192 Levels Pressure Large Drawing Space Graphic Tablet for Digital
The working area of the drawing tablet is 10 x 5.62 inches, giving you more room to appreciate your creations and execute work chores quickly.
Deco 03 graphics tablets include an 8mm ultra-thin chassis, compact design, and fine craftsmanship, as well as being elegant and lightweight.
We earn a commission if you make a purchase, at no additional cost to you.
08/07/2022 12:15 am GMT
This is NOT a stand-alone product!!!
In order for this gadget to function, it must be connected to a laptop or computer. It is compatible with the Windows operating systems 10/8/7 (32/64bit), as well as Mac OS X version 10.10 or higher.
2. Concerning the Product's Surface
Electronics items are frequently packaged with protective covers (plastic layers) to prevent damage to the surface caused by oil from the user's hands, scratches, and other factors. 
You should not consider any air bubbles or minor scratches when you initially receive the tablet as evidence that it has been used; you only need to remove the protective covers (plastic layer) before using it.
3. Connection Suggestions
In order to make the connection, your computer must have a USB port. Please double-check that the Black USB Cable is completely inserted into your computer.
It is necessary to use an adapter if your computer only has Type-c ports in order to make the connection.
GAOMON M10K2018 10 x 6.25 inch Graphic Drawing Tablet
Compatible with most painting software.
The free drawing software like: gimp, firealpaca, krita , medibang, etc. Or paid programs like: Photoshop, Adobe illustrator, adode premiere, adobe after effect, sai version 2, clip studio paint, etc.
NOT a standalone product!!!
GAOMON M10K 2018 is not a standalone product. It need to work with a computer which running windows 10/8/7(32/64bit) or mac OS 10.12 or later.
We earn a commission if you make a purchase, at no additional cost to you.
08/07/2022 12:14 am GMT
2020 HUION KAMVAS 22 Graphics Drawing Tablet
2020 HUION Kamvas 22 Creative Pen Display(Android Support)
Huion Kamvas 22 drawing monitor could present every detail more clear of your creation on the screen, which will offer you a stunning viewing experience and take your skills to the next level.
21.5" Large IPS Screen
Anti-Glare Matte Film
Android Devices Supported
120%sRGB gamut&16.7 million colors
Compatible with MacOS/Windows/Android
8192 Levels of Pen Pressure&60° of Tilt Function
Kamvas 22 is NOT a standalone product.
We earn a commission if you make a purchase, at no additional cost to you.
08/07/2022 12:15 am GMT
Best for semi-pro artists
Wacom PTH660 Intuos Pro


The professional standard in pen tablets
Wacom Intuos Pro is our finest creative pen tablet to date. With built-in Bluetooth connectivity, 8192 pressure levels, and a sleek design, it's redefining the standard in professional-grade pen tablets.
Included software - Adobe After Effects & Premiere Pro
Wacom's best pen technology


We earn a commission if you make a purchase, at no additional cost to you.
08/07/2022 12:12 am GMT
HUION KAMVAS Pro 16
The Kamvas Pro 16 drawing monitor features complete lamination and anti-glare glass.
The whole laminated screen lowers parallax and improves stylus accuracy. Because of the anti-glare glass, the pen nib and cursor are more visible in bright light.
Key Features:
Full Laminated HD Screen
Battery-free Stylus with ±60°Tilt function
6 Express Keys & 1 Touch Bar:
Online Education & Remote Work
Stong Construction: 11mm thickness, 1.2kg in weigh
We earn a commission if you make a purchase, at no additional cost to you.
08/07/2022 12:14 am GMT
BEST DRAWING TABLETS WITH SCREEN
Best for Professionals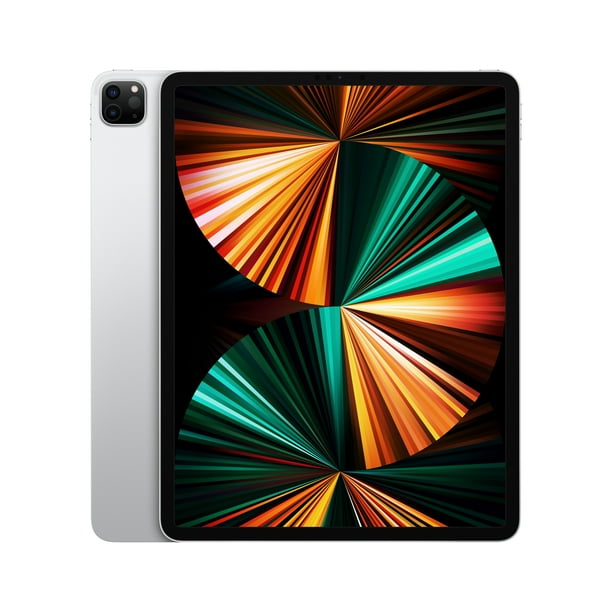 2021 Apple 12.9-inch iPad Pro (5th gen)
Key Features:
Apple M1 chip for next-level performance
Brilliant 12.9-inch Liquid Retina XDR display with ProMotion, True Tone, and P3 wide color
TrueDepth camera system featuring Ultra Wide camera with Center Stage
12MP Wide camera, 10MP Ultra Wide camera, and LiDAR Scanner for immersive AR
Pros:
Incredible High Power
Beautiful & Clear display
Best for DigitalArt
Cons:
Is Pricey
Storage seems not Adequate
More Info: RAM: 8GB | Storage Capacity: 128GB | Battery Life: Up to 10 Hours | Weight: 1.50 pounds | OS: iPadOS 14.5.1 | Display: 12.9-inch retina (2732 x 2048) | Processor: Apple M1 |
We earn a commission if you make a purchase, at no additional cost to you.
Our Pick
Wacom One Drawing Tablet with Screen
Wacom One is a digital pen display for all creative uses whether at home, work or play. Sketch, paint or edit photos, sign documents digitally, or take notes – the digital pen & 13.3" HD screen are ready to go and come with software to get you started. Get off to a flying start with Wacom One.
Buy Now
We earn a commission if you make a purchase, at no additional cost to you.
08/07/2022 12:17 am GMT
Samsung Electronics Galaxy Tab S7
Big Screen, Big Fun: A huge 12.4 inch display brings your content to life in vibrant colour, making the Samsung Galaxy S7 FE a terrific tablet for study or enjoyment.
Colors that Scream: Opt for a dramatic colour like Mystic Black, Mystic Green, Mystic Silver, or Mystic Pink.
We earn a commission if you make a purchase, at no additional cost to you.
08/07/2022 04:01 am GMT