Best Touchscreen Laptops for Designers
Affiliate Disclaimer: Artmellows.com may contain links to affiliate websites( Amazon and others), and we receive an affiliate commission for any purchases made by you on the affiliate website using such links. For more Info check our Disclosure here.
The best touchscreen laptops have a high level of responsiveness to the taps, swipes, and touches that you make on their screens.
In addition to this, they accept input from a pen, which can be used for digital drawing and taking notes.
To make it even better, they should dazzle your eyes with colors that are vivid and breathtaking while still providing sufficient brightness for settings with low levels of illumination.
The greatest touchscreen laptops also liberate you from the limits of your keyboard and trackpad, forcing you to connect with their immersive, interactive displays instead of using the traditional input methods.
Hooray for this!!
They provide an additional layer of enjoyment that their non-touchscreen counterparts are unable to provide, and this layer can be engaged by hand motions, fingers, or styli ( Stylus – Singular).
Affiliate Disclaimer: Artmellows.com may contain links to affiliate websites( Amazon and others), and we receive an affiliate commission for any purchases made by you on the affiliate website using such links. For more Info check our Disclosure here.
Buying a traditional laptop with a touchscreen is fantastic, but if you want the benefits of touch support to their fullest extent, you should look into purchasing one of the finest 2-in-1 laptops. Check out our ranking of the top Touch screen laptops for Designers if you are currently enrolled
Note that Black Friday will fall on November 25, 2022, and that we anticipate seeing a lot of amazing holiday deals on computers. Check out our site for Black Friday laptop deals for the finest bargains and discounts this holiday season.
What Is The Best Touchscreen Laptops for Graphic Designers in 2024
The best Touchscreen Laptops for Designers
What To Look For to Purchase A Good Touchscreen Laptop for Designers – Specs for Laptops for Graphic design
As a graphic designer you must have these specifications in your laptop or desktop
High CPU and RAM for faster processing
Good storage for your large files
A nice big display to work on
What is the minimum Requirement laptop for Graphic Design
Minimum requirements as software's are well advanced and specially if you want to do motion graphics also
i7 processor
8gm ram
1 TB HDD
4 GB Graphic card
Well-calibrated monitor.
GPU
When looking for a touchscreen laptop, you should give serious consideration to the graphics processing unit (GPU), especially if you are a gamer or a professional.
A graphic processing unit is the component of a computer that is responsible for the display of graphics, games, and movies. With the assistance of a powerful GPU such as Intel HD Graphics, you are able to work on a wide variety of software programs.
Operating System
A program that manages other software and hardware on your laptop. It's a visual interface for your laptop. Depending on your use and desire, choose an OS.
Popular OS in best travel laptops are:
Mac OS: Installed only on Apple computers, with an easy-to-use interface and few viruses and malware. With a sleek design and long battery life, Mac OS is a good option. This OS was developed to provide a smooth touchscreen interface for greater navigation choices.
The Windows OS is supported on many laptops, unlike the Mac. All Chromebooks use Chrome OS. It's fast and easy to use.
What Features Should a Good Touchscreen Laptop for Designers have?
Numerous factors, like battery life, storage space, keyboard style, and more, contribute to the overall quality of a laptop that is ideal for writing. If you plan on using your laptop mostly for writing, take a look at our suggested configuration below.
Storage Capacity Requirements for designer-Friendly Laptops At least 500 GB and above is necessary now. It's possible that an SSD drive upgrade is worth considering if you frequently travel.
1TB should do, you can improvise with external storage devices.
Dropbox, OneDrive, and iCloud are just a few examples of cloud storage services that can be used if extra space is required.
Resolution
There are a lot of brand-new touchscreen computers that have resolutions of 4K, which makes everything seem incredible with exceptionally high picture quality and color clarity.
This factor contributes to the high cost of some computers.
Even though it won't appear quite as good as 4K, a laptop with a resolution of full high definition 1080p will nonetheless provide you with excellent picture and video quality if you can't afford 4K.
Display: The optimal screen size is a matter of taste. Most modern laptops have screens between 13 and 14 inches. Get an anti-glare screen if you want to do a lot of writing outside.
While most modern laptops can last for several hours without being plugged in, if you don't want to be chained to a desk all day, it's best to seek a device with at least four hours of battery life.
Choose something that won't put too much of a strain on your back if you plan on carrying it about frequently (less than 4 pounds).
Optional but useful if you anticipate needing to jot down plenty of notes by hand is a touchscreen or writing tablet.
Memory with Random Access "RAM"
Isn't it true that the more random access memory space you have (like 16 GB), the better? Wrong! You will need to take into consideration a variety of factors, including its frequency and its latency. Invest in a laptop featuring DDR3 memory and a minimum of 4 gigabytes of RAM. The majority of the other RAM considerations should be taken care of by that price range computer.
Memory (RAM): 16 above gigabytes (GB) or more is recommended. 32 GBs suits the best for Graphic design.
Get yourself a copy of Microsoft Word and a copy of Mac OSX if you're interested in the software.
Nowadays, an Intel i5 processor or more is recommended.
HDMI, USB 3, and USB-C ports are the norm now. Assemble all of your gadgets and ensure that you have at least one of each of these ports.
When it comes to visuals, a dedicated graphics card is ideal but not required.
Comfort is the most crucial aspect of a keyboard. It's not easy to get a laptop with a good keyboard, but if you want one, you can always get a wireless one that's much lighter.
Keyboard "bounce" and volume (the "clickety" sound) is a matter of taste; hence, we cannot provide guidance. If you frequently find yourself writing in dim conditions, a backlit keyboard is an absolute must.
Price
Pricing for touchscreen laptops can cover a large variety of different options depending on the model. There is a wonderful, high-quality touchscreen laptop available, and it does not matter how much money you have to spend or how small it is, you will be able to find one that satisfies the requirements you are looking for.
Screen Size
Depending on the kind of work that you are doing, it may be very helpful to have a screen that is of sufficient size. Working on a larger screen might be useful if you conduct any kind of editing or graphic design. This is especially true if you do editing on a computer.
Despite this, you do not want to have a screen that is too large because it will then become a cumbersome and weighty burden to take around.
Best TouchScreen Laptop for Designers in 2024
Best 15
Razer Blade 15 Base Gaming Laptop
Razer has improved the performance of its most popular gaming laptop, the Razer Blade 15 Studio Edition, turning it into a mobile creative workstation capable of delivering astounding results that live up to the standards set by videographers, photographers, and designers.
In addition, the touchscreen model comes with a gorgeous 4K display that has been calibrated by the manufacturer.
This provides video editors with content that is not only exceptionally sharp but also has plenty of room to work on.
Like:
Stylish design

Powerful performance as well as graphical capabilities

Vivid 4K OLED display

Features of use in terms of security
Don't Like:
Poor speakers

Expensive & Gets too heated up
Tech Info: RAM: 32GB | Screen: 15.6-inch OLED 4K Touch 60Hz |Storage: 1TB SSD | CPU: 8th Gen Intel Core i7-8750H | Graphics: NVIDIA GeForce GTX 1060 Max-Q – NVIDIA Quadro RTX 5000 Studio Edition |
We earn a commission if you make a purchase, at no additional cost to you.
---
The best 2-in-1 Touch Screen Laptop
Lenovo Yoga C930
The Yoga C930 from Lenovo is a high-quality convertible with an innovative speaker arrangement: it is the first convertible to house the speakers within its 360-degree hinge. In theory, this should result in an excellent audio experience under any circumstances.
The Intel microprocessors should provide adequate performance for daily office and business use.
Users can choose between Intel's Core i5-8250U and Core i7-8550U processors, as well as 8 or 16 GB of RAM. The top model, which costs nearly $2,000, comes standard with a 1 TB SSD and a 4K display.
Key Features:
RAM: 8GB – 16GB | Screen: UHD (3,840 x 2,160) IPS Glossy Multi-touch | Storage: 256GB – 2TB SSD| CPU: Intel Core i7 | Graphics: Intel UHD Graphics 620 |
Like:
Active Pen, touch display without PWM

NVMe SSD

Good performance
Don't Like:
No dedicated GPU

Lacks SD card reader

Poor color accuracy out of the box

7th Generation Core i5 CPU
Tech Info: RAM: 8GB – 16GB | Screen: UHD (3,840 x 2,160) IPS Glossy Multi-touch | Storage: 256GB – 2TB SSD| CPU: Intel Core i7 | Graphics: Intel UHD Graphics 620 |
We earn a commission if you make a purchase, at no additional cost to you.
The best compact laptop for 3D rendering and modeling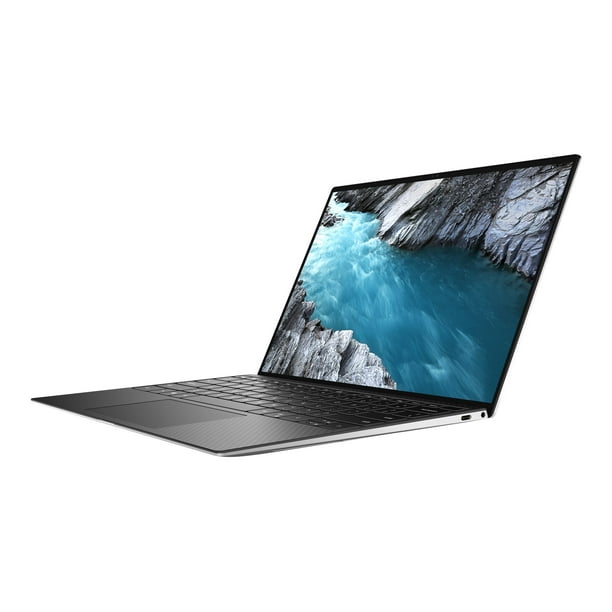 Dell XPS 13 9310
The Dell XPS 13 9310 is a great option if you enjoy working on the go and portability is a characteristic you're looking for.
Even though the laptop is small and portable, it has a 13.4" Full HD display with a brightness of 500 nits that allows you to view every detail with exceptional clarity.
With the most recent Intel i7 processor, Intel Iris Xe graphics, and 16 GB of RAM, which is quick enough to meet all of your design needs, the Dell XPS 13 9310 also delivers performance that is uncompromised.
There is no better laptop available for artists searching for a fast enough device to keep up with 3D design applications.
Tech Info: Graphics: Intel Iris Xe Graphics | RAM: 16GB | Storage: 512GB SSD |Display: 13.4″ FHD touchscreen display | Processor: 11th generation Intel Core i7 |
We earn a commission if you make a purchase, at no additional cost to you.
The best touchscreen laptop overall( ChromeBook)
Google Pixelbook Go
Why we like it:
Google is one of the best Chromebook manufacturers, and the Pixelbook Go is no exception. With incredible battery life, you can easily go an entire day without charging it.
The keyboard is one of the best available because it is both responsive and comfortable, which puts it ahead of the competition.
As a result, it is our current top pick for the best touchscreen laptop. It can run for up to 12 hours on a single charge.
Plus Points:
Incredible battery life
Amazingly quiet keyboard
Negative Points
It does not include biometric logic.
It can be a little pricey.
Tech Info: RAM-8GB – 16GB |Screen-13.3-inch Full HD (1,920 x 1,080) or 4K LCD touchscreen | Storage-128GB – 256GB eMMC | CPU Intel Core m3 – Intel Core i7 |Graphics |Intel UHD Graphics 615
We earn a commission if you make a purchase, at no additional cost to you.
The best 2-in-1 convertible laptop
Lenovo IdeaPad Flex 5
A powerful laptop for daily use. With its Ryzen 5 5500U processor, NVMe SSD storage, backlit keyboard, and optional pen input, the new Lenovo IdeaPad Flex 5 might be the perfect travel companion.
Unfortunately, the glossy screen that covers the huge 14-inch display is only marginally anti-reflective.
Above the display, the webcam's lens can be hidden using a built-in mechanism. The laptop has a fingerprint reader, an SD card reader, an HDMI output, two USB-A 3.1 ports, a USB Type-C port, and a 3.5 mm headset connection.
Both power adapters with a suitable barrel plug and USB Type-C power adapters (at least 60 watts) can be utilised as power sources.
Tech Info: ProcessorAMD Ryzen 5 5500U 6 x 2.1 - 4 GHz, Lucienne U (Zen 2) |Graphics adapter AMD Radeon RX Vega 7 |Memory8 GB
, dual-channel DDR4 RAM |
Display14.00 inch 16:9, 1920 x 1080 pixel 157 PPI, touchscreen, native pen support, 5D10S39642 LCD MODULE W 81X1, IPS, glossy: yes, 60 Hz|
We earn a commission if you make a purchase, at no additional cost to you.
HP Spectre x360 Luxury
Think about purchasing an HP Spectre x360 if you're in the market for a premier touchscreen laptop.
This competitor's svelte design and outstanding battery life are reasons enough to justify making an investment in it.
It is both elegant and capable. In addition to its remarkable storage capacity of 256 gigabytes, this product features a 13-inch screen that can display images in 4K Ultra High Definition.
This behemoth is not just striking and sturdy but also more than useful, so you can do whatever you need to with complete assurance.
Like:
Screen - FHD+ screen, good brightness, colourful content.

Short-term CPU performance is good. ц (switches between the two)

Keyboard and Trackpad - The keyboard is clicky and has nice travel, better than the Macbook Air or ThinkPad in my opinion.
Don't Like:
Heat on the laptop's bottom makes it uncomfortable to use.

Fans instantly switch on and off.
Tech Info: RAM: 8GB – 16GB | Screen: 13.3″ diagonal, FHD (1920 x 1080) OLED touch – 13.3″ diagonal, 4K UHD (3840 x 2160) OLED touch | Storage: 256GB | CPU: 11th-gen Intel Core i5 – i7 | Graphics: Intel UHD Graphics 620 – Iris Xe |
We earn a commission if you make a purchase, at no additional cost to you.
The best Versatile tablet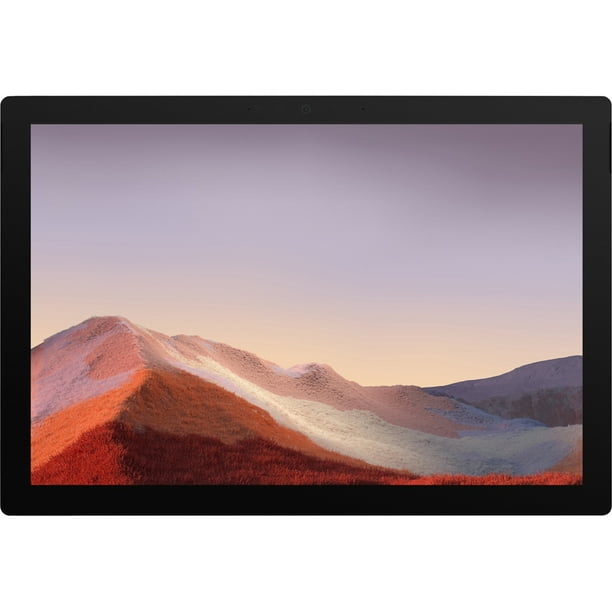 Microsoft Surface Pro 7
The Microsoft Surface Pro 7 is a fantastic option if you're looking for a strong and adaptable tablet that can handle most writing and blogging jobs you throw at it.
Additionally, you can raise it up on any flat surface for hands-free use thanks to its built-in kickstand.
The keyboard cover and display are both responsive enough to operate with a stylus (both are sold separately).
This is a fantastic tool for painters, bloggers, and note-takers because of its excellent pressure sensitivity, palm rejection, and glass screen.
We earn a commission if you make a purchase, at no additional cost to you.
The best digital art laptop for Great performance
HP Envy x360
As the less expensive sibling of the HP Spectre, the HP Envy x360 does not compromise in terms of design or construction.
The black, rigid, recycled metal chassis not only looks sleek but also shields the laptop from light knocks.
The laptop's bottom screws can be removed with a regular T5 screwdriver in case of maintenance or repair. (Be careful when you try to remove the bottom, though; it snaps on tightly.)
Like:
Compact and sturdy build and Strong gaming performance for integrated graphics

All-day battery life and Good keyboard
Don't Like:
No Thunderbolt 3 or HDMI

Mediocre display

There's some bloatware and The 16:9 screen is a -Ve
Tech Info: RAM: 8GB DDR4-3200 MHz |Storage: 512GB SSD |Display: 1920 x 1080p resolution, 250 nits, 45% NTSC color gamut |Ports: 2 x USB-C, 2 x USB-A, 1 x HDMI 2.1, 1 x SD card reader, 1 x Headphone jack |Wireless connectivity: Wi-Fi 6, Bluetooth 5.2 |Camera: 5MP infrared webcam |Battery: 51Whr lithium‑polymer battery |Weight: 3.77 pounds
Size: 14.13 x 9.01 x 0.73 inches |Warranty: 1-year limited warranty | Processor: Ryzen 5 5625U |Graphics: Integrated |
We earn a commission if you make a purchase, at no additional cost to you.
FAQs
Are Gaming Laptops Good for Graphic Design?
Absolutely, graphic design is a fantastic use for gaming laptops. When you compare the hardware specifications of the two different kinds of laptops, you will notice that both kinds place an emphasis on the same kinds of features. For example, you need to have a very powerful and high-end graphics processing unit (GPU).
However, there are some things that should be kept in mind. Among these are the operating system that you decide to use and something about how to keep your computer cool. But we'll talk more about that in a bit.

Is it essential to have an expensive laptop for graphic design?
In no way, shape, or form. If you don't know how to take good pictures, even a Hasselblad H4X, which costs eight lacs and up, won't help you become a successful photographer.
High-end laptops are overrated by the media, just like high-end DSLRs don't guarantee better photography.
Also Read.
About the Author:
Manny Acharya is the co-founder of Artmellows. Your go-to place for Design, Digital Art, Digital sculpting, Photography, Design Tools and gears Info, and Product Reviews. Manny is a Digital Artist, 3D Sculpt Designer, Ardent Photography, Drone flying Enthusiast, and tech Lover. He supercharges Digital Art and design by crafting memorable 3D sculptures & 2D Design and art. Learn more About Manny:
PS: Manny has created a Beginner Friedly ebook to Learn the Nomad 3D Sculpt App. Know More about the eBook. Know more about Manny