Custom 3d head sculpt
Hello everyone! 🙋‍♂️🙋‍♀️
We are over the moon 🌜 to introduce you to our ArtMellows Etsy shop, the home of truly spectacular and personalized 3D creations. What's our speciality, you might wonder? It's nothing less than custom 3D head sculpting and printing! 🎨🖨️
Yes, you heard that right! Our talented team brings you the rare opportunity to own a one-of-a-kind piece of art that replicates your favorite characters, loved ones, or even you, with incredible detail and precision. 🎭😮
Our creations are more than just objects, they are tangible representations of people and characters brought to life in three dimensions. Each sculpture we create is a unique piece, crafted with love, passion, and a deep understanding of 3D artistry. 🧑‍🎨💖
Artmellows Etsy Shop for Custom Busts & 3D Sculpts:
Check out Artmellow's Etsy store for custom 3D-printed Tabletops, Miniatures, and figurines.
Your Story, Our Canvas: Personalized 3D Custom Figurines for Room Décor, Tabletop & Gift item: Revel in the magic of human sculpture art, crafted just for you. Adorn your space with memories! 🌟🎨🏠
I Create ( 3D sculpt) Custom Figurines on Nomad Sculpt and Print them on Anycubic 3D printers.
From the moment you place an order, we dedicate ourselves to turning your vision into a tangible reality. We take your photographs or descriptions and, using our top-notch 3D printing technologies, turn them into an accurate and lifelike head sculpture. Talk about bringing your imagination to life! 🖼️🌟
And don't worry, it's not all about the tech! At ArtMellows, we pride ourselves on our warm customer service and the personal touch we bring to every interaction. We are with you at every step, making sure your 3D printed head sculpt is everything you dreamed it would be and more. 💌😊
So, step into our ArtMellows Etsy shop, and explore the wonders of custom 3D head sculpting and printing. We are thrilled to offer you a new and unique way to celebrate and memorialize the faces that mean the most to you. 👥💖
We can't wait to get started on your special project. So come on in, let's create something beautiful together! 🎉🚀
Cheers to a future full of 3D wonders! 🥂🎆
Custom-made 3D sculpt
Our Trending & Most Popular Products.
Personalized 3D Custom Figurine, Human Sculpture Art for Room Décor, Custom 3D Printing, Miniature Bust Statue
Personalized 3D Custom Figurine & 3d print
Human Sculpture Art for Room Décor, Custom 3D Printing, Miniature Bust Statue.
Specific and custom-made for each buyer. An Ideal gift for your friends, and family on occasions like anniversaries, birthdays, or celebrations. Already have some happy customers.
Custom sculpt by Photo- 2D to 3D Sculpt & 3D print
Transform your 2D designs into stunning 3D sculptures with our 2D to 3D sculpting and 3D printing services! Whether you're an artist, designer, or hobbyist, our expert team can bring your ideas to life by creating high-quality 3D models from your 2D designs..
Pet Memorial Figurine- Detailed and Lifelike!
Perfect for Honoring Your Beloved Furry Friend. Cherish the memory of your beloved pet with our Custom Pet Memorial Figurine. Each statue is meticulously handcrafted to mirror the unique features and personality of your pet, serving as a timeless tribute to your special bond.
Some Feedback
What Our Clients Say
About Artmellows 3D Sculpt and Artwork.

chucky on 11 May 2023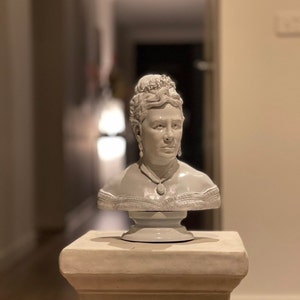 5 out of 5 stars
All of the above Manny went beyond the call not only as an artist but also his prompt response when i had questions, he is a great partner of Etsy hands down…..I ordered more busts!

Mandy on 16 Jun, 2023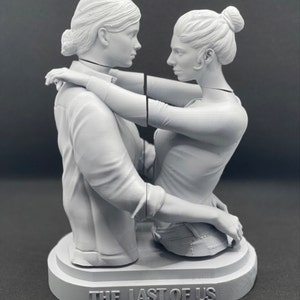 5 out of 5 stars
Super happy with my custom-made Ellie and Dina from the Last of Us game, Manny is a talented creator, with lots of detail and likeness to what I was after. highly recommend it for anyone wanting that custom design and print job, I'll be definitely purchasing from this seller again- Maddy
Sign in with Apple user on 25 Jun 2023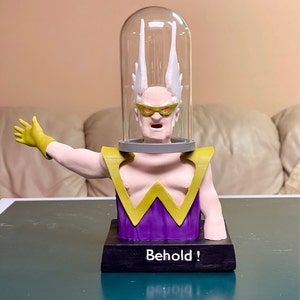 5 out of 5 stars
This was the fourth doctor figure I had Manny design and print for me: Dr. Weird. I have been thrilled with all of them! Manny is super friendly and always available. His work speaks for itself.