Custom 3D Sculpture Portfolio
5 YEARS OF EXPERIENCE
We can create more than you expect
Dream it, we'll create it! 🌟 From intricate miniatures 🐜 to 40-80 cms sculptures 🗿, we sculpt and 3D print anything. Quality guaranteed. Your imagination is the only limit! 🎨🖨️✨
Get Your Own Custom 3D Print Sculpt!
Unleash Your Imagination
Looking for a unique and personalized masterpiece? Our custom 3D print service is just what you need! Whether it's a stunning bust of yourself, a beloved pet, or a character from your favorite game, we can turn your vision into reality
Custom 3D Sculpture
our portfolio
Innovative 3D artist creating unique, detail-oriented sculptures with mastery in various materials. Balancing aesthetics and emotion for memorable, personalized works of art.
From a single photo to a 3D masterpiece! 📸➡️🗿 : The resulting 3D print, made from durable, high-quality materials, is more than a mere object. It's a memento, a conversation piece, a testament to your personal history or a heartfelt gift 🎁.
Why Choose Us?
Expert Craftsmanship: Our skilled artisans use top-of-the-line 3D printing technology to bring your design to life with meticulous precision.
Limitless Creativity: Your imagination is the only limit! Our team can handle complex designs and intricate details.
High-Quality Materials: We use premium materials that ensure your custom sculpt is not only beautiful but also durable.
Perfect Gifts: Surprise your loved ones with a one-of-a-kind gift they'll cherish forever.
We are meticulous about quality, taking care to ensure that every 3D printed sculpture we produce accurately reflects the original photograph, preserving the essence and emotion of the image. We guarantee satisfaction, promising a product that delights your senses and evokes a sense of wonder. 😊✨
Cherish your memories like never before, with photo to 3D printed sculptures. You snap it, we sculpt it! 📸🔜🗿
How It Works:
Share Your Idea: Tell us about your dream sculpt. Our team will work closely with you to understand your vision.
Design & Approve: We'll create a digital model of your sculpture and send it to you for approval. Request any changes until it's perfect.
Bring it to Life: Once you're satisfied with the design, we'll 3D print your custom sculpture with utmost care.
Don't Miss Out on this Exclusive Offer!
For a limited time, enjoy 10% off your first order! Use code "CREATE10" at checkout at www.artmellows.etsy.com
Turn your ideas into tangible art with our custom 3D print service!
From a single photo to a 3D masterpiece! 📸➡️🗿
By using advanced 3D modeling techniques, we can transform your cherished pictures into tangible, 3D printed keepsakes. Every curve, every detail, carefully captured in a 3D model, and then brought to life by state-of-the-art 3D printers. 🎨🛠️
Whether it's a beloved pet 🐾, a special moment 💑, or a childhood home 🏡, we can encapsulate that memory into a sculpture that lasts forever. Your photograph serves as the blueprint, our skills, and technology are the tools.
Custom-made 3D sculpt
Our Trending & Most Popular Products.
Personalized 3D Custom Figurine, Human Sculpture Art for Room Décor, Custom 3D Printing, Miniature Bust Statue
25 YEARS OF EXPERIENCE
We can Sculpt Anything!
You Dream, We Craft! 🌟 Small-scale intricacies 🐜 or magnificent 40-80 cm masterpieces 🗿, 3D printing perfection is our promise. Let your creativity soar! 🎨🖨️✨
Some Feedback
What Our Clients Say
About Artmellows 3D Sculpt and Artwork.

chucky on 11 May 2023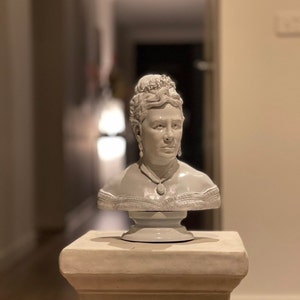 5 out of 5 stars
All of the above Manny went beyond the call not only as an artist but also his prompt response when i had questions, he is a great partner of Etsy hands down…..I ordered more busts!

Mandy on 16 Jun, 2023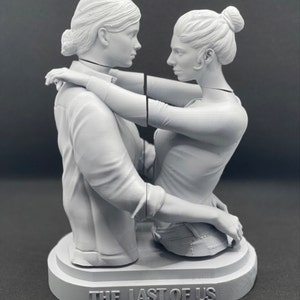 5 out of 5 stars
Super happy with my custom-made Ellie and Dina from the Last of Us game, Manny is a talented creator, with lots of detail and likeness to what I was after. highly recommend it for anyone wanting that custom design and print job, I'll be definitely purchasing from this seller again- Maddy
Sign in with Apple user on 25 Jun 2023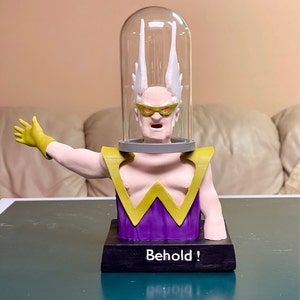 5 out of 5 stars
This was the fourth doctor figure I had Manny design and print for me: Dr. Weird. I have been thrilled with all of them! Manny is super friendly and always available. His work speaks for itself.
Latest Blogs- 3D Sculpt & 3D Printing
No posts