The Comprehensive Buying Guide – Design Tools for Designers and Digital Artists
Affiliate Disclaimer: Artmellows.com may contain links to affiliate websites( Amazon and others), and we receive an affiliate commission for any purchases made by you on the affiliate website using such links. For more Info check our Disclosure here.
The appropriate equipment may make all the difference when it comes to producing engaging and aesthetically pleasing work as a digital artist or designer.
The correct equipment may assist you in realizing your creative vision and enhancing your productivity, from color calibration tools and ergonomic chairs to drawing tablets and graphics software.
We'll look at some of the most important equipment and tools for digital artists and designers in this blog post.
Software, hardware, and online resources are just a few of the possibilities we'll discuss in order to suit various needs and price ranges.
These tools can help you advance your digital art and design, whether you're a seasoned professional or just getting started.
In addition to drawing tablets like the Wacom Intuos and iPad Pro, we'll delve into well-known graphics programs like Adobe Photoshop and Illustrator.
Together with resources for learning and skill development, we'll also look at tools for 3D design creation, video editing, and color calibration.
You'll have a greater grasp of the equipment and design tools that can help you thrive as a digital artist or designer after reading this post, and you'll be motivated to try out some new equipment and approaches in your own work. then let's get going!
Table of Contents-Design Tools for Digital Artists and Designers: A Comprehensive Buying Guide
Drawing tablet:
If you prefer a more hands-on approach to digital art, a drawing tablet can be a great design tool to have.
Using a stylus and a tablet that is connected to a computer, drawing tablets are a common design tool used by digital artists and designers to produce digital art.
It enables artists to work directly on a digital canvas, simulating the use of conventional art supplies like pen and paper.
Drawing tablets exist in a variety of sizes, from compact, portable models to bigger, higher-quality tablets. Wacom, Huion, and XP-Pen are a few well-known brands of drawing tablets.
The degree of control that a drawing tablet provides is one of its main benefits. Many drawing tablets have pressure sensitivity, which means the line will be thicker or darker the harder you press with the stylus.
This enables a wide range of effects and line thicknesses.
Also more ergonomic than using a mouse for digital creation are drawing tablets. Using a pen to draw on a tablet feels more comfortable and natural and enables more accurate control.
Drawing tablets can be used for other types of design work, such as photo editing and graphic design, in addition to digital art.
They are a flexible and necessary design tool for every digital artist or designer that wants to produce work of a high caliber.
These tablets allow you to draw and paint directly on the screen, giving you more control over your designs. Popular drawing tablets include the Wacom Intuos and the iPad Pro.
Buying Guide for Tablets for Digital Art
Digital art has grown in popularity in recent years, and a tablet may be an invaluable tool for artists wishing to create great digital artwork.
But, with so many alternatives on the market, selecting the best tablet for your needs can be difficult. This buying guide will lead you through the important things to look for when purchasing a digital art tablet.
Think about the size and resolution.
When selecting a tablet for digital art, the size and resolution of the screen are critical aspects to consider. A larger screen size will provide you with more workspace and make it easier to utilize. A larger screen, on the other hand, may make the tablet less portable. Furthermore, the screen resolution will impact the quality of the artwork you create, so choose a tablet with a high resolution for the greatest results.
Examine the pressure sensitivity.
Pressure sensitivity is a key characteristic of a tablet for digital art. The amount of pressure you can apply to the pen before it registers as a stroke is determined by this feature. A tablet with increased pressure sensitivity will provide greater precision, making complex and elaborate artwork easier to create.
Verify for compatibility with the digital art program
Various tablets support differing degrees of interoperability with various digital art apps. Check that the tablet you choose is compatible with the applications you intend to use. This will assist you in avoiding compatibility difficulties and ensuring a seamless experience.
Assess the pen and stylus.
Because the pen and stylus are the primary instruments you'll use when producing digital art, it's critical to choose a tablet that includes a high-quality pen and stylus. Choose a pen with a comfortable grip and programmable buttons that let you to change the pressure sensitivity and other settings. When used on the tablet's surface, the stylus should be responsive and precise, with a natural feel.
Think about battery life and charging alternatives.
Battery life and charging choices are critical considerations, especially if you intend to use your tablet for lengthy periods of time. Look for a tablet with long battery life and a convenient charging option, such as a USB-C connector or wireless charging.
Look for other features.
Next, think about any other features you might need, such as a built-in stand, a keyboard attachment, or various connectivity possibilities. These features can improve your entire experience by making the tablet more adaptable and beneficial for your individual requirements.
Finally, choosing the best tablet for digital art necessitates the careful evaluation of numerous variables such as size, resolution, pressure sensitivity, compatibility, pen and stylus quality, battery life, charging options, and additional features. You'll be able to make an informed selection and choose the tablet that best matches your demands as a digital artist if you follow this buying advice.
Here is the list of Blogs that cater to your specific Needs
Laptops & Desktops as Design tools
For digital artists and designers, laptops and desktop computers are necessary tools. They offer the processing power required to run programs needed for producing and creating digital art, including graphic design software, video editing software, 3D modeling software, and other tools.
It's crucial to take specifications into account when selecting a laptop or desktop for design work, including the processor, graphics card, RAM, and storage.
Large RAM and storage enable working with massive files and several apps at once, while a potent processor and graphics card is necessary for software to run smoothly and rapidly.
Because of their customizable possibilities and power, desktops are frequently favored.
A desktop can be made more specialized and potent to accommodate particular design requirements. Moreover, desktops frequently have larger screens, which improves the visibility of design details.
For designers who need portability or who work on the go, laptops are a terrific solution.
There are numerous models with strong processors and graphics cards, as well as compact and lightweight designs. The MacBook Pro, Dell XPS, and Microsoft Surface Book are a few of the well-liked choices for design laptops.
A Comprehensive Buying Guide for Laptops & Desktops as Design Tools
Identify your exact requirements.
Begin by determining which design activities you will execute, such as graphic design, video editing, or 3D rendering. This will assist you in comprehending the performance and hardware requirements for your ideal laptop or desktop computer.
Decide on a budget.
Create a budget based on your requirements and choices. Keep in mind that high-performance design tools can be expensive, so weigh the costs and benefits.
Decide if you want a laptop or a desktop computer.
Decide which is more important: portability or raw performance. Laptops allow mobility, although desktop computers often provide higher power and upgradability.
Sort hardware requirements by priority.
For design jobs, pay particular attention to the following specifications:
Processor (CPU): For faster rendering and multitasking, choose a high-speed, multi-core processor.
Graphics card (GPU): For more effective handling of graphics-intensive operations, select a specialized GPU.
RAM: Make sure your system has enough memory (at least 16GB) to run numerous applications at the same time.
Storage: Get a fast SSD for faster file access and overall performance.
Display quality: Choose an IPS panel laptop or desktop for accurate color reproduction and wide viewing angles. For sharper images, opt for a high-resolution display (1080p or higher).
Options for connectivity: Make sure your design tool has a range of connectors (USB, HDMI, SD card reader) so you can easily attach peripherals and transfer data.
Operating system: Based on your software requirements and personal preferences, choose from Windows, macOS, and Linux.
Do research and model comparisons.
Read reviews, watch videos, and consult design pros to compare different models that fit your specifications.
Put the device through its paces.
Test the laptop or desktop in-store if feasible to evaluate the build quality, keyboard, trackpad, and display.
Buy and install
Once you've found the ideal design tool, buy it and organize your workplace for optimal efficiency and comfort.
You may pick the best laptop or desktop for your design needs by following these steps, ensuring smooth and effective working.
Stock images:
If you're not able to create your own images for your designs, stock images can be a great resource. Websites like Shutterstock and Getty Images offer a wide selection of high-quality images that you can purchase and use in your designs.
A Comprehensive Buying Guide for Stock Images
Stock pictures are vital in today's digital environment for improving the visual appeal of websites, blogs, social media posts, and commercials.
This buying guide walks you through the process of identifying and acquiring the best stock pictures for your purposes.
Identify Your Requirements
Then, determine the stock image's purpose. Assess your project's topic, message, and target audience. This will help you focus your search and ensure that the image matches your content.
Establish a Budget
Set a budget for your stock photos. Costs differ according to the website, image quality, licensing, and usage rights. Decide the number of photographs you need and set a budget accordingly.
Choose a Stock Photo Website
Choose a reliable stock image website. Shutterstock, Adobe Stock, Getty Images, and iStock are all popular possibilities. To identify the greatest fit for your needs, investigate each site's licensing conditions, cost, and image collection.
Look for images
To find photographs related to your project, use particular keywords and filters. Try with various keywords and phrases to find a wide variety of photos. Take note of image composition, color palettes, and subject matter to verify they are appropriate for your theme and goal.
Assess Picture Quality
Evaluate the image quality. Look for photographs with great resolution, clear details, accurate colors, and decent contrast. Avoid pixelated or unclear graphics in your project because they will appear unprofessional.
Verify Licensing and Use Rights
Examine each image's licensing and usage rights. Some pictures have commercial use limitations or need attribution. Check that the licensing terms of the chosen image correspond to the intended use.
Download a Watermarked or Previewed Version
Download a preview or watermarked version of the image before purchasing. This enables you to test the image in your project and confirm that it fulfills your specifications.
Buy the Picture
Proceed with the purchase if you're satisfied with your chosen image. For payment and download alternatives, follow the website's instructions. For future reference, keep a record of your purchase, including the license conditions.
Improve Your Project's Image
After you've downloaded the image, optimize it for your project. This may include resizing, cropping, or altering the colors and contrast of the image. Always check that the finished image retains its quality and complies with the licensing terms.
Give Credit to the Source (If Required)
If the license terms of the image require attribution, credit the source in accordance with the rules provided. Mentioning the photographer or stock image website is one example.
Finally, following this step-by-step buying guide will assist you in selecting and purchasing the ideal stock pictures for your project. You may enhance your content with high-quality, aesthetically appealing photos that engage with your target audience by evaluating your demands, budget, and licensing restrictions.
While stock photographs may be the ideal option for some projects, there are various websites that provide high-quality, royalty-free images for free. Here is a list of the best websites for finding free stock pictures for personal or commercial needs.
Where to get Stock Images for Free
Pixabay (https://pixabay.com/) is a photo-sharing website.
Pixabay has over 2 million free photos, videos, and illustrations to choose from. Their images are released under the Pixabay License, which permits commercial usage without credit.
Unsplash (https://unsplash.com/) is a photo-sharing website.
Unsplash has a large library of high-resolution photographs spanning a wide range of subjects that have been provided by a community of skilled photographers. You may use these pictures for personal or commercial projects without attribution.
Pexels (https://www.pexels.com/) is a photo editing website.
Pexels offers a large selection of high-quality, royalty-free pictures and videos. Their collection is updated on a regular basis, and the photographs can be utilized for personal or commercial reasons without attribution.
Shopify's Burst (https://burst.shopify.com/)
Burst is a free stock image marketplace supplied by Shopify that features high-resolution photographs geared toward businesses. These photos are suitable for commercial use and should not be attributed.
Freepik (https://www.freepik.com/) is a photo editing website.
Freepik has a large selection of free vectors, images, and drawings. While many of their resources are free, you must credit the author. A premium subscription is also available for access to unique content and an ad-free experience.
Picjumbo (https://picjumbo.com/) is a photo-sharing website. :Picjumbo offers a large selection of free, high-quality stock photographs. The photos can be utilized for both personal and commercial projects, and fresh photos are published on a daily basis. Although not essential, acknowledgment is appreciated.
StockSnap.io (https://stocksnap.io/) is a stock photography app.StockSnap.io has a wide selection of high-resolution, royalty-free pictures, as well as an easy-to-use search feature. The Creative Commons CC0 license applies to all pictures on StockSnap, allowing for commercial usage without attribution.
Gratisography (https://gratisography.com/) is a free photography service. Gratisography is a one-of-a-kind collection of eccentric and whimsical photos by photographer Ryan McGuire. These pictures are free for personal and commercial use, with no attribution required.
These websites provide a wide range of free stock pictures for your projects, allowing you to save money while still receiving high-quality visuals. Nonetheless, it is critical to double-check each image's licensing terms, as some websites may need attribution or have other usage restrictions.
Color palette generator:
When designing a pillar post or clustered page structure, choosing the right color palette is crucial. A color palette generator, such as Adobe Color, can help you choose complementary colors that work well together.
When it comes to choosing a color palette generator, there are several options accessible, each with its own set of features and benefits. This buying guide will help you through the process step by step, ensuring that you get the best product for your needs.
Color palette generator Buying guide
Determine Your Requirements
To begin, examine why you need a color palette generator in the first place. Are you a graphic designer, interior decorator, or simply a hobbyist interested in creating visually appealing designs? Defining your needs can help you narrow down your selections and ease the selection process.
Investigate Your Choices
Secondly, undertake extensive research on the various color palette generators on the market. Take note of their features, pricing, and user feedback. Remember to look for products that provide a good blend of functionality, usability, and price.
Think about the interface and usability.
While you explore the many possibilities, keep an eye on the user interface and overall usefulness of the color palette generator. A tool with an easy-to-use interface will make it simple to generate, alter, and export color palettes.
Check for Customized Options.
A decent color palette generator should have a number of customization options, such as the ability to enter specific color codes, adapt color schemes, and change color harmony criteria. You will be able to design palettes that properly reflect your artistic vision with these possibilities.
Compare Online and Offline Tools
Decide whether an online or offline color palette generator would be more appropriate for your requirements. While online tools allow simple access and frequent updates, offline solutions may provide more extensive functionality and work without internet connectivity.
Examine Your Export Choices
Make sure the color palette generator you use has a variety of output options, such as PNG, JPG, PDF, or CSS code. This makes it simple to include color palettes in design projects or share them with customers and partners.
Check out the User Reviews and Testimonials.
Before making a final decision, read user reviews and testimonies to acquire insight into each color palette generator's functionality, dependability, and customer happiness. This will assist you in making an educated selection and avoiding potential hazards.
Price and value comparison
When you've reduced your options, compare the prices of each color palette generator. Evaluate the value that each tool provides in terms of features, usability, and support. Remember that the lowest option is not necessarily the best option.
Look for Customer Service and Updates.
To improve user experience, a trustworthy color palette generator should provide timely customer service and regular updates. For information about support channels and update frequency, visit the developer's website.
Making a Final Choice
Following the completion of the preceding processes, you should have a good sense of which color palette generator best matches your requirements. Based on your research, make a final decision and enjoy the creative possibilities provided by your new tool.
Finally, selecting the best color palette generator is critical for producing aesthetically appealing and harmonious designs. You'll be well-equipped to select the ideal equipment for your creative activities if you follow this step-by-step purchase guide.
Font library:
Typography is an important aspect of design, and having a variety of fonts to choose from can be helpful. Websites like Google Fonts and Adobe Fonts offer a wide selection of free and paid fonts that you can use in your designs.
A Comprehensive Buying Guide for Digital Art Font Libraries
Choosing the appropriate font library can make or break your ability to create amazing digital art. This buying guide will help you through the process of choosing the best font library for your digital art projects, ensuring that you make an informed choice.
Identify Your Needs
Initially, evaluate the specifications of your digital art projects. Consider your professions, such as graphic design, logo creation, or typography art. Consider your preferred styles and themes, as these may affect your font selections.
Look for Font Library Suppliers
Next, look into different font library providers. Search for trusted firms that offer a diverse selection of fonts. Check for industry recognition, such as design awards or mentions in significant magazines, as well as consumer feedback.
Evaluate Font Options
When you've limited your list of suppliers down, compare their font choices. Look for a variety of styles, such as serif, sans-serif, script, and display fonts. Look for font libraries that offer unique or bespoke fonts to distinguish your digital creations.
Investigate Licensing Options
Examine each provider's license options before making a purchase. Ascertain that the license covers your planned use, whether personal or commercial. Some service providers give flexible licensing periods, but others may demand a different license for each use.
Determine the Compatibility
It's critical to select a font collection that works with your design software. TrueType (TTF), OpenType (OTF), and Web Open Font Format are common formats (WOFF). To avoid problems, ensure that your program is compatible with these formats.
Price and Budget Analysis
Evaluate the prices of several font collections and keep your budget in mind. Costs might range from free to one-time or subscription-based expenses. Evaluate the worth of each library against its price, and don't forget to consider any prospective discounts or promotions.
Try Fonts Before Buying
If at all feasible, test the typefaces before purchasing them. Many service providers provide free samples or trial periods to ensure that you are satisfied with the quality and performance. This step will assist you in avoiding buyer's remorse and ensuring that the typefaces fit your expectations.
Think about Customer Service
Finally, assess the provider's customer service. If you run into technical problems or have queries regarding your font library, a responsive and knowledgeable support team can make all the difference. Search for companies that offer many contact options and have a track record of excellent client interactions.
If you follow these methods, you will be well on your way to finding the best font library for your digital art projects. When making a purchase, remember to analyze your demands, compare providers, and test typefaces to guarantee you select the greatest decision for your creative pursuits.
Where to buy Font Library for digital art
Font libraries for digital art can be purchased from a variety of sources. Here is a list of several popular and credible sources to assist you in your search for the ideal font library:
Adobe Fonts (Fonts.adobe.com): Adobe Fonts includes a large library of high-quality fonts with Adobe Creative Cloud subscriptions. Many of fonts for web and desktop use are available, making it an excellent choice for digital artists.
Creative Market (creativemarket.com/typefaces): Creative Market is an online marketplace where you can buy and sell various creative assets, including fonts. Unique and high-quality fonts made by individual designers are available for purchase here.
Google Fonts (typefaces.google.com): Google Fonts is a free, open-source font library that includes a large number of web-friendly fonts. While the typefaces are primarily intended for web use, several of them are also appropriate for digital creative projects.
Envato Elements (fonts.elements.envato.com): Envato Elements is a subscription-based business that gives users access to hundreds of fonts as well as other creative assets such as graphics, themes, and more. It's a wonderful resource for digital artists, with a diverse range of styles.
MyFonts (www.myfonts.com): MyFonts is a prominent online font marketplace with a broad variety of styles and alternatives. Fonts, both paid and free, are available from a variety of designers and foundries, catering to a wide range of digital art projects.
FontShop (www.fontshop.com): FontShop is a well-known online font retailer with a large range of both paid and free fonts. They include fonts from famous foundries as well as independent designers, ensuring that you find one-of-a-kind fonts for your digital art.
Font Squirrel (www.fontsquirrel.com): Font Squirrel is a well-known supplier of free, high-quality commercial fonts. They handpick their fonts, ensuring that they are well-designed and appropriate for a variety of tasks, including digital art.
While selecting a font library, keep your needs, budget, and software compatibility in mind. You'll most likely find the appropriate typefaces for your digital art projects if you look through these sites.
Wireframing and prototyping tools:
Before you start designing your pillar post or clustered page structure, it can be helpful to create wireframes and prototypes to plan out your design. Design Tools like Figma, Sketch, and InVision can help you create these wireframes and prototypes quickly and easily.
Digital camera:
If you're creating your own images for your designs, a digital camera can be a valuable Design tool. Look for a camera with a high resolution and the ability to shoot in RAW format for the best image quality.
A Comprehensive Buying Guide for Digital Cameras for Photography and Digital Art
Choosing the best digital camera for photography and digital art might be difficult. This step-by-step guide will help you simplify the process and locate the best camera for your needs.
Assess your skill level and requirements.
Begin by assessing your existing photographic skill level and interests. Are you a novice, an enthusiast, or an expert? Knowing your abilities and requirements will assist you in narrowing down your search.
Create a budget.
Set a spending limit for your digital camera purchase. Cameras range in price from low-cost point-and-shoot versions to high-end professional gear. By creating a budget, you will be able to focus on solutions that are within your price range.
Choose between DSLR and mirrorless cameras.
There are two types of digital cameras: digital single lens reflex (DSLR) and mirrorless. Mirrorless cameras are lighter and have superior video capabilities than DSLRs, which have more lens options and longer battery life. Evaluate your tastes and make your selection appropriately.
Determine sensor size
Image quality, depth of field, and low-light performance are all affected by sensor size. Bigger sensors often produce better findings, but they are also more expensive. Full-frame, APS-C, and Micro Four Thirds sensor sizes are all common. Select a sensor size that is appropriate for your demands and budget.
Think about a solution.
The level of detail in your photographs is determined by the resolution, which is measured in megapixels (MP). Cameras with higher resolution catch more detail, but they also produce larger files. When choosing a camera with an acceptable resolution, consider your storage and processing capabilities.
Examine focusing capabilities.
A dependable focusing system is critical for producing excellent photographs, particularly in high-speed circumstances. Look for cameras with a large number of autofocus points as well as those with phase detection, which allows for faster and more precise focusing.
Evaluate image stabilization.
Image stabilization aids in the reduction of blur produced by camera shake. Some cameras include built-in image stabilization, but others rely on stabilized lenses. If you want to shoot handheld regularly or in poor light, cameras with excellent stabilization mechanisms should be prioritized.
Investigate video capability.
If you plan to film videos or produce digital art, make sure your camera has enough video capabilities. During video recording, look for characteristics such as 4K resolution, high frame rates, and superb focusing performance.
Examine extra features
Consider other features like Wi-Fi connectivity, touchscreen controls, weather sealing, and battery life that may be crucial to you. Create a list of the features you want and use it to select a camera that suits your needs.
Read product reviews and compare models.
After you've limited your choices, read reviews from both professional and amateur photographers. Evaluate the advantages and disadvantages of each model and weigh them against your priorities.
Demonstrate before purchasing.
Visit a local camera store and test out your top selections in person if feasible. This will provide you with a better understanding of the camera's size, weight, and ergonomics.
Complete your transaction.
After you've finished researching and testing, make your final decision and buy your digital camera. Ensure to purchase necessary accessories such as a camera bag, memory cards, and additional lenses if necessary.
If you follow this step-by-step tutorial, you will be well-equipped to choose the ideal digital camera for your photography and digital art needs. Have fun shooting!
Best for Live Streaming Sports
Nikon D7500 20.9MP DSLR Camera
Why We Like it:
The Nikon D7500 is built to withstand the elements and is protected from dust and moisture. The camera weighs 1.66 pounds and has dimensions of 5.98 by 7.99 by 7.99 inches.
In addition to being a high-quality camera, its grip makes it a pleasure to use.
Tech Info: The camera has a 20.9-megapixel DX-format sensor and an EXPEED 5 image processor. It can shoot at 8 frames per second indefinitely|
It also has an extremely rapid and precise focusing mechanism.
The Highest image Quality |
It shoots crisp, vibrant photos. Every hue has every detail. Low-light performance is excellent.
When completely charged, the Nikon D7500 can take up to 950 shots with its optical viewfinder, but only 500 in Live Mode.
Like:
High-quality camera.

Good picture stabilization reduces fuzzy photos and videos

Compact, all-weather Build
Don't Like:
Poor battery life.

Plastic-like construction
We earn a commission if you make a purchase, at no additional cost to you.
Drawing software and apps:
In addition to graphics software, there are also drawing-specific software and apps that can be helpful.
A Comprehensive Buying Guide for Drawing Software and Apps
Procreate is a popular drawing app & design tool for the iPad, while Adobe Fresco offers a range of natural media brushes for digital drawing.
Decide on your needs and goals
Before you start looking for the best drawing software or app, you should figure out what you want to do. Think about whether you are a beginner or a pro, the kind of drawings you want to make, and any features you need for your art projects.
Set your budget
Next, decide how much you want to spend on your drawing software or app. There are a lot of options, including free, subscription-based, and one-time purchases. Find out how much you are willing to spend. This will help you narrow down your choices.
Find out what choices are available.
Start looking into different drawing software and apps with a budget and list of needs in mind. Look for well-known names like Adobe, Corel, or Autodesk, but also check out less well-known options. You can make a good choice if you read reviews and compare features.
Make sure it works.
Make sure the drawing software or app you want to use works with your computer, tablet, or phone. Also, think about any hardware requirements, like how much RAM, processing power, and storage space you have.
Look at the interface and how easy it is to use.
A drawing program or app must be easy to use for the creative process to go smoothly. Look for options with a user interface that is easy to understand, workspaces that can be changed, and tool sets that are easy to use. Checking for tutorials and other resources can also make it easier for you to start using the software.
Look at features and how they work.
Different drawing programs and apps have different features and ways of working. Think about things like layers, brush options, color management, and the ability to use vectors. Make sure the software or app you choose fits your needs, whether you want to use it for digital painting, drawing, or animation.
Use a free trial or demo to check it out.
Try a free trial or demo version of the drawing software or app before you buy it. This will let you judge how well it works, how easy it is to use, and how well it works with your workflow and hardware.
: Look for customer support and a community
When learning how to use new drawing software or apps, it can be helpful to have access to customer support and an active user community. When needed, these resources can help with tips, tricks, and fixing problems.
Make a choice.
Once you've thought about everything, choose the drawing software or app that fits your needs, budget, and personal tastes the best.
Buying and setting up
Lastly, buy the drawing software or app you want and install it by following the instructions. Learn how the interface, tools, and features work, and then start making your masterpiece.
10 best drawing software and apps
Photoshop by Adobe: Adobe Photoshop is a powerful and flexible drawing program with a wide range of brushes, tools, and features that can be used to make beautiful digital art. Professionals choose it because it works with many different devices and works well with other Adobe products.
Autodesk SketchBook is an easy-to-use drawing app with a clean interface and a wide range of drawing tools for both beginners and experts. It works on a lot of different platforms, and the free version has a good set of features for artists on a tight budget.
Corel Painter is a popular digital painting program that looks and works like traditional painting tools. It is a great choice for artists who want to make realistic art because it has a large brush library, customizable workspaces, and advanced features.
Procreate is a powerful drawing app that is only available for iPad. It has an easy-to-use interface and a wide range of brushes and tools. Digital artists love it because it has features like time-lapse recording and gestures that can be changed.
Clip Studio Paint is made for illustrators and comic artists. It has advanced drawing and coloring tools, the ability to work with vectors, and a huge library of brushes. It is a top choice in the industry because it has features that make it great for making comics and manga.
Krita is a free, open-source drawing program with a large number of brushes and tools. It can be used for digital painting, illustration, and animation. It's a good choice for artists on a budget because it has an active community and is updated often.
Affinity Designer is a vector-based drawing program with advanced tools for making illustrations, icons, and logos with a lot of detail. It works well on both desktop computers and iPads and works with a variety of file formats. This makes it a popular choice among designers.
Infinite Painter is a drawing app that works on both Android and iOS. It has a wide range of brushes, tools, and layering options. It's a great choice for artists on the go because it's easy to use and has a flexible workspace.
Medibang Paint Pro is free drawing software that lets you make comics and illustrations with a variety of brushes, tools, and features. It's a good choice for artists who work on different devices because it can be used on different platforms and stores files in the cloud.
ArtRage: Designed to look like a traditional painting, ArtRage has realistic brushes and textures that let artists make art that looks like it was made by hand. It is a popular choice for both beginners and experts because it is easy to use and inexpensive
3D modeling software:
If you're interested in creating 3D designs or models, 3D modeling software can be useful. Blender is a free and open-source option, while Nomad Sculpt, Autodesk Maya, and 3ds Max are popular choices for professional work.
A Comprehensive Buying Guide for 3D Modeling Software
Determine your purpose and skill level
Before you choose a 3D modeling program, you should know what you want to do with it, like animation, game design, architecture, or product design. Also, think about your level of expertise. Some software is made for beginners, while others are made for experts.
Set your budget
Set a budget for your 3D modeling software, keeping in mind that you can get it for free, pay a monthly fee, or buy it all at once. Your budget will help you choose from among the options.
Find out what choices you have.
Start looking into different 3D modeling software with a budget and a goal in mind. Look for well-known brands like Autodesk, Blender, or Daz3D, and read reviews to compare features and user experiences.
Make sure they work together
Make sure the 3D modeling software you choose will work on your device and with your operating system. Also, think about any hardware needs, like how much RAM, processing power, and storage space you have.
Check the interface and how easy it is to use.
When looking for 3D modeling software, it's important to look for one that has a simple interface and is easy to use. Look for options with workspaces and toolkits that you can change to fit your needs. You can also learn the software faster with the help of tutorials and other resources.
Look at the features and how they work.
Different kinds of 3D modeling software have different features and ways to use them. Think about things like modeling tools, texture options, rendering options, and animation features. Make sure the software fits your needs and works the way you want it to work.
Use a free trial or demo to try it out.
You can try out a free trial or demo version of the 3D modeling software before you decide to buy it. This will let you see how well it works, how easy it is to use, and how well it works with your workflow and hardware.
Find customer service and a community
When learning how to use a new 3D modeling program, it can be helpful to have access to customer service and an active user community. When you need it, these resources can help you with tips, tricks, and fixing problems.
Choose what you want to do.
Once you've thought about all of these things, choose the 3D modeling software that fits your needs, budget, and personal tastes the best.
Lastly, buy the 3D modeling software you want and install it by following the instructions given. Learn how to use the interface, tools, and features, and then you can start making 3D models.
Top 7 3d Modelling & design softwares

Autodesk Maya: Autodesk Maya is 3D modeling and animation software that is used a lot in the film, TV, and game development industries. It is powerful and has a lot of features. It has a wide range of tools for modeling, animation, rendering, and visual effects, making it a top choice for professionals.
Blender is free, open-source software for making 3D models. It has a wide range of tools for modeling, texturing, rigging, animating, and rendering. It's a popular choice among artists, designers, and hobbyists because it has a lively community and is always getting new features.
Nomad Sculpt: Nomad Sculpt is a 3D sculpting app for tablets and smartphones that lets artists make detailed sculptures and models on the go. Nomad Sculpt is a powerful set of tools for both new and experienced digital sculptors. It has a touch-based interface, a variety of sculpting brushes, and advanced features like layers and PBR rendering. It works well with common 3D file formats, which makes it easy to add to existing workflows.
3d Max is 3D modeling, animation, and rendering software made by Autodesk. It is used by a lot of people. It is used a lot in architecture, design visualization, and game development because it has advanced features and a user interface that can be changed.
ZBrush is a powerful 3D modeling program that focuses on digital sculpting and lets artists make models with realistic textures and a lot of detail. Character artists and modelers in the film and game industries love it because of its unique brush-based interface and advanced features.
Cinema 4D is a popular choice for motion graphics, visual effects, and animation because it is easy to use and has powerful features. It has a lot of tools for modeling, texturing, and rendering 3D, so both beginners and experts can use it.
SketchUp is popular in architecture, interior design, and landscape design because it is easy to use and makes 3D models. It has a simple interface and focuses on making it easy to use and fast to model. This makes it a great choice for designers and people who like to make models for fun.
Houdini is a procedural 3D modeling, animation, and visual effects software known for its powerful node-based workflow and ability to be used in many different ways. It is used a lot in the film, TV, and game industries to make simulations, animations, and visual effects that are very complicated.
Video editing software:
If you're creating video content as part of your design work, video editing software can be helpful. Adobe Premiere Pro and Final Cut Pro are popular choices for video editing.
Looking for the best software for editing videos? First, think about your skill level and what you'll be using it for, whether it's simple home videos, vlogs, or professional filmmaking. Set a budget, as there are free, subscription-based, and one-time-only purchases to choose from.
Do some research on popular options like Adobe Premiere, Final Cut Pro, and DaVinci Resolve. Make sure that the software works with your device and operating system. Look for a program with an easy-to-use interface and all the features you need, such as transitions, effects, and color correction.
Try a free trial or demo to see if it works for you. Lastly, choose the software that works best for you and start making great videos.
7 Best Video Editing Software for Creatives
Premiere Pro Adobe: Premiere Pro offers filmmakers, vloggers, and content creators a wide range of features and capabilities. Creatives prefer it for its smooth interaction with Adobe tools and file format compatibility.
Final Cut Pro: MacOS-only Final Cut Pro is noted for its intuitive interface and excellent editing features. Video editors like its magnetic timeline, multi-cam editing, and powerful color grading.
Filmora: An easy-to-use video editor for beginners and intermediates. Filters, transitions, and royalty-free music make creating finished films easy.
Avid Media Composer: A powerful, non-linear editing system used in film and television, Avid Media Composer supports multi-cam editing, 4K, and background rendering.
Lightworks: Filmmakers use Lightworks, which has free and pro versions. Video editors and content makers benefit from its customizable interface, real-time effects, and file format support.
DaVinci Resolve: This creative solution combines video editing, color correction, visual effects, and audio post-production. The free version has several tools, but the Studio version has more.
HitFilm Express: Free video editing program for beginners and experts. Its video editing, compositing, and visual effects tools make it ideal for creative tasks.
Tablet stand or arm:
If you're using a drawing tablet, a tablet stand or arm can help you position it at the right angle for comfortable drawing and reduce strain on your neck and back.
Need a stand or arm for your tablet? Find out how big and heavy your tablet is to make sure the stand or arm you choose can hold it. Think about where you're going to use it: at a desk, in bed, or in the kitchen.
Look for stands or arms that let you change the angle and height easily so you can get the best view. Check out the different mounting options. Some stands sit on flat surfaces, while others clamp onto a desk or edge.
Set a budget and read reviews to find something that will last and work well. Choose the right stand or arm, and you can use your tablet without your hands.
External monitor:
For designers who need more screen real estate or better color accuracy, an external monitor can be a useful addition to their setup.
Want to find an outside monitor? First, think about what you'll be using it for: games, work, or graphic design. Think about the size and resolution of the screen you need. Screens with higher resolutions and larger sizes give you more room to work and better image quality.
Look at the different kinds of panels: IPS screens have better color accuracy and wider viewing angles, while TN screens are better for gaming because they have faster response times. Don't forget to look for things like HDMI, DisplayPort, and USB-C that let you connect to other devices.
Lastly, make a budget and read reviews to find a monitor with a good balance of price and performance. Choose the right one and your computer experience will improve.
Printer and scanner:
If you need to print or scan your designs, a printer, and scanner can be useful Design tools to have on hand. Look for a printer with good color accuracy and a scanner with a high resolution for the best results.
So, you want a new printer and scanner at the same time? Start by figuring out what you need it for simple home use, school projects, or work for a business.
Think about whether you want an inkjet printer or a laser printer. Inkjet printers are usually cheaper to buy, but the ink costs more. Laser printers are faster and cheaper in the long run.
Check for things like wireless connectivity, printing from a mobile device, and automatic two-sided printing.
Don't forget to compare things like the resolution and speed of the scanners. Make sure the device works with your computer and fits your budget. Lastly, look at reviews to find the best printer-scanner combination for your needs. Print and scan with joy!
Here is the list Of printers & Scanners as per the Needs:
Cutting machines – why you need as a Designer
Alright, designers, lend an ear! If you're still on the fence about investing in a cutting machine, let's break down the "whys" for you. Having a cutting machine in your toolkit as a designer can be a complete game-changer. Here's why:
Prototyping & Mockups 📐🛠:

Nothing beats a hands-on prototype. Whether you're crafting package designs, intricate patterns, or any physical product, cutting machines can quickly bring your digital concepts to tangible life.

Precision & Consistency 🎯🔄:

Hand-cutting is great, but let's face it, achieving consistent, precision cuts for repeated designs is a tall order. Cutting machines guarantee accuracy every single time.

Versatility in Materials 🌈📜:

From paper and cardstock to vinyl, leather, and even thin wood, cutting machines can handle a plethora of materials, broadening your design horizons.

Customization Galore 🦄💡:

Need a unique, one-off design for a client or a personal project? With a cutting machine, bespoke creations become a breeze. Think personalized T-shirts, customized gifts, special event invites, and more.

Time Saver ⏳🚀:

In the design world, deadlines are omnipresent. Cutting machines dramatically speed up the production process, freeing you up for other creative endeavors.

Cost-Effective 🐖💵:

Over time, owning a cutting machine can be more economical than outsourcing cutting jobs. Plus, the ability to rapidly prototype in-house can save on costly external iterations.

Unleash New Design Possibilities 🌌🎨:

With a cutting machine, techniques like embossing, engraving, or even creating multi-layered designs are at your fingertips, allowing you to explore avenues you might not have considered before.

Professional Finish 🎩✨:

Impress clients with the polished, high-quality finish that cutting machines provide. It not only elevates the final product but also showcases your commitment to excellence.

Small-Scale Production 🏭🎁:

For designers who sell their creations—be it art, crafts, or fashion—a cutting machine lets you manage small-scale manufacturing from your workspace, ensuring quality control.

Continual Learning & Upgrading 📚🌱:
The world of cutting machines is always evolving, with newer models offering advanced features. Owning one keeps you in the loop, ensuring you stay updated with the latest in design tech.
Related:11+ Best Vinyl Cutter Machines
Graphics tablet:
In summary, a cutting machine isn't just a tool; it's a design companion. For designers who thrive on innovation, perfection, and efficiency, this investment is a no-brainer. So, dive in and let your designs take flight in ways you never imagined! ✂️🌟🚀
A graphics tablet is another option for digital drawing and can offer a more natural and precise drawing experience than a mouse. Wacom offers a range of options, including its popular Intuos line.
Considering buying a graphics tablet? First, think about what you want to do and how good you are at it. Are you a beginner or an expert? Figure out what size you need. A larger active area gives you more room to draw, but a smaller one is easier to carry.
Look for a tablet with a good level of pen pressure sensitivity, which will let you make more natural and accurate strokes. Think about whether you want a tablet with a screen built in or one that connects to your computer.
Make sure it works with your operating system and your favorite drawing software. Set a budget, read reviews, and choose the right graphics tablet to let your creativity flow!
Headphones:
If you're working in a noisy environment or need to block out distractions, a pair of noise-canceling headphones can be helpful. Look for a pair with good sound quality and comfort for extended wear.
Color calibration tool:
To ensure that your colors are accurate across different devices and printers, a color calibration tool can be helpful. X-Rite offers a range of calibration tools for different needs and budgets.
Lightbox:
If you're tracing or working with traditional media, a lightbox can help you see your sketches or drawings more clearly. Huion offers a range of affordable lightboxes for digital artists and designers.
Ergonomic chair:
If you spend a lot of time sitting at your desk, investing in an ergonomic chair can help prevent back pain and other discomforts. Look for a chair with adjustable height, lumbar support, and armrests.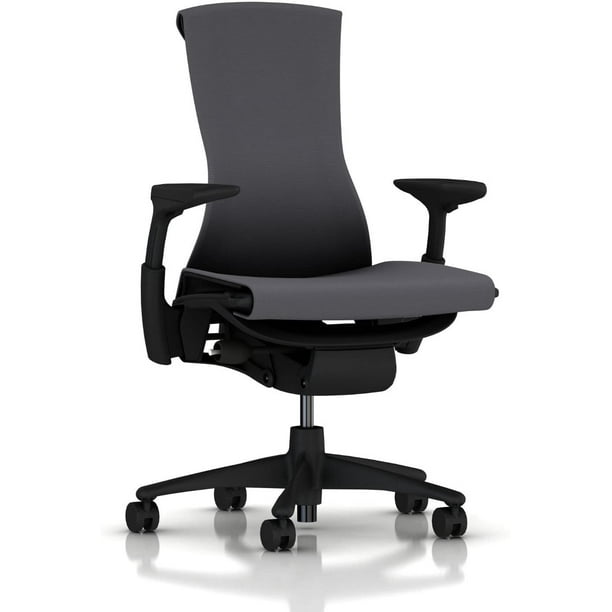 Herman Miller Embody Office chair
We earn a commission if you make a purchase, at no additional cost to you.
Drawing glove:
A drawing glove can help prevent smudging and friction while drawing on a tablet or screen. Huion and XP-Pen offer affordable drawing gloves for digital artists.
We earn a commission if you make a purchase, at no additional cost to you.
Online resources:
There are a wealth of online resources for digital art and design, from tutorials and courses to free brushes and textures. Websites like Skillshare, CreativeLive, and DesignCuts offer a range of resources for designers of all levels.
ONLINE Course providers: 15 of the best online course providers in 2023 to Upskill
SEO Optimization tools:
If you're creating a pillar post or clustered page structure for your website, it's important to optimize your content for search engines. These may not be Design tools as such, but very vital to get your design Business to grow & scale,.
Tools like SEMrush and Google Analytics can help you identify keywords and phrases that will help your content rank higher in search results.
Also, Read: SEO for photographers and Creatives -[The complete guide] and 15+ Best Blogging Tools for ARTISTS & Creatives[ Blogging for Artists & Creatives]
AI Tools for digital ART
Top 5 AT tools for ART
Midjourney AI is a made-up artificial intelligence tool that is supposed to help people and groups in the middle of projects or goals. The goal of the tool is to improve efficiency and success by analyzing progress, pointing out problems, and making suggestions for improvements. Mid-journey, AI could give users personalized insights, resources, and suggestions. This would help them make better decisions, stay motivated, and reach their goals more quickly.
Also, Read : Midjourney: A Complete Beginner's Guide
DeepArt.io is an AI-powered tool that turns pictures into digital art in the style of famous artists like Van Gogh or Picasso by using neural networks. Users can upload a photo and choose a style, which tells the AI to make a creative version of the photo in that style.
DALL-E is an AI model made by OpenAI that can create unique, high-quality images from textual descriptions. By entering a creative text prompt, users can see a variety of images that were made automatically. This is a powerful tool for visualizing ideas and getting ideas for art.
RunwayML: RunwayML is an easy-to-use platform that gives artists and designers a number of AI-powered tools. With its simple drag-and-drop interface, users can access a variety of AI models for image synthesis, style transfer, and content generation, allowing for creative exploration and experimentation.
PaintsChainer is a web app that uses AI to turn simple sketches into colorful, detailed pictures. Using deep learning algorithms, it automatically suggests colors based on what the user says. This makes it easy for artists to make colorful, digitally painted images.
Artbreeder is a platform that is powered by AI and lets users make new images by combining existing ones. By moving sliders and changing other settings, artists can make unique, high-quality images. This makes it a great tool for coming up with ideas, making concept art, or trying out different art styles.
Wrapping up Note
To sum up, having the appropriate equipment is crucial for digital artists and designers to produce high-quality and aesthetically pleasing content.
These products can assist you in realizing your creative vision and enhancing your productivity, from color calibration equipment and ergonomic seats to drawing tablets and graphics software.
Software, hardware, and internet resources have all been covered in this post as possibilities for various demands and price ranges.
Popular graphic design tools/programs like Adobe Photoshop and Illustrator have been addressed, along with design tools for 3D design, video editing, and color calibration.
We've also highlighted some online design tools and resources for developing your knowledge and skills.
Purchasing these design tools and equipment as a digital artist or designer might help you advance your work and stand out in a crowded field. It's critical to consider your unique requirements, your spending power, and your creative process before selecting the design tools.
We hope that this post has been useful in pointing you in the direction of the appropriate design tools and equipment for your needs in digital art and design.
Effective use of these design tools will enable you to produce spectacular, ground-breaking, and inspirational designs that will captivate your audience and advance your career as a digital artist or designer.
About the Author:
Manny Acharya is the co-founder of Artmellows. Your go-to place for Design, Digital Art, Digital sculpting, Photography, Design Tools and gears Info, and Product Reviews. Manny is a Digital Artist, 3D Sculpt Designer, Ardent Photography, Drone flying Enthusiast, and tech Lover. He supercharges Digital Art and design by crafting memorable 3D sculptures & 2D Design and art. Learn more About Manny:
PS: Manny has created a Beginner Friedly ebook to Learn the Nomad 3D Sculpt App. Know More about the eBook. Know more about Manny