Does Procreate Only Work on iPads?
Affiliate Disclaimer: Artmellows.com may contain links to affiliate websites( Amazon and others), and we receive an affiliate commission for any purchases made by you on the affiliate website using such links. For more Info check our Disclosure here.
Many Apps and software exist for making Drawings, sketches and artworks, but I don't believe there are many that even come close to Procreate's capabilities.
In addition to a user-friendly interface, the programme offers a rich set of tools to let you produce designs of a professional calibre.
As a professional artist, you'll appreciate features like more than 100 configurable parameters for each brush; 64-bit colour; and the ability to build super high-quality canvases.
Well, Does Procreate only work on iPads?
Yes! Procreate is an iPad-exclusive App for digital illustration, drawing, and painting. Procreate is only for iPadOS users and Procreate Pocket, a light version of Procreate for the iPhone, is accessible only to iOS users. There are no versions of Procreate available for usage outside of the Apple family as of today.
As a drawback, the iPad and iPhone are the only platforms on which Procreate may be used. Apps and Softwares
What devices will Procreate work on?
Here is the list of Devices procreate works on.
For pro Digital Artists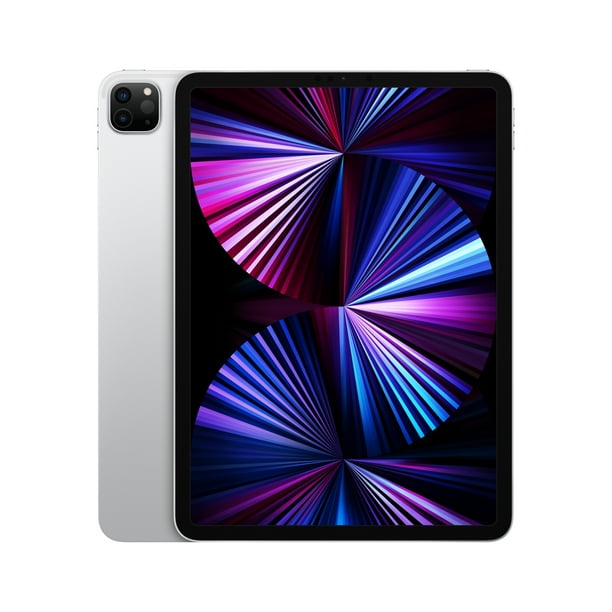 2021 Apple 11-inch iPad Pro ( 3rd Gen)
Professional Artists
iPad pro
For Pro users iPad pro is the best option as well mainly If you are using procreate for your Artwork. It's also suitable for Digital Sculpt using Nomad Sculpt
Key Features:
Apple M1 chip for next-level performance
Stunning 11-inch Liquid Retina display 1 with ProMotion, True Tone, and P3 wide color
True Depth camera system featuring Ultra Wide front camera with Center Stage
12MP Wide camera, 10MP Ultra Wide camera, and LiDAR Scanner for immersive AR
We earn a commission if you make a purchase, at no additional cost to you.
Is it possible to use Procreate or Procreate Pocket on devices other than iPads and iPhones?
Nope. No way!
As of today, in order to use Procreate, you must have an iPad or an iPhone with you. Procreate Pocket is an app built just for iPhones.
I know it is disappointing that Procreate has not been developed to support additional operating systems and devices.
After everything is said and done, that means they've had the chance to concentrate their efforts on making sure it functions EXTREMELY well inside the Apple environment.
Where Else Can I use the Procreate App?
Nowhere else other than iPads ( procreate) and iPhones ( procreate Pocket.
Procreate vs. Procreate Pocket what you need to know- The facts
Procreate can not be used on Windows computers, Any Android devices, MacBook, Samsung Tablet, Surface pro, OR Chromebook.
As a result, Android phones cannot run Procreate. Computers with Windows operating systems or laptops and desktops are not compatible with Procreate because it is only available on Apple devices.
iPads and iPhones are the only devices that support the Procreate app. Because Procreate is incompatible with the Windows operating system, it cannot be used on a Surface Pro or Chromebook.
Procreate Alternatives for the Android Operating System
The Procreate software, as previously mentioned, is a popular tool for creating sketches, paintings, and drawings.
A complex layer structure and hundreds of handcrafted brushes make it ideal for professionals and people who like producing magnificent works of art. Valkyrie's graphics engine ensures a silky smooth gameplay experience.
As a result, you'll have a lot more control over your paintings and drawings.
Since Procreate isn't accessible on Android, you may be looking for alternatives. This is a huge disappointment.
Another factor is the level of expertise provided by Procreate.
With the greatest Android applications like Procreate available, you can have a comparable experience on your phone or tablet.
Although Procreate is not currently available for Android, there are other alternatives that provide comparable functionality.
MediBang Paint, which is available for free, is the greatest Android alternative.
If that doesn't work for you, our users have rated more than 25 alternatives to Procreate, with 17 of them being accessible for Android devices, so you should be able to find something that works for you.
Autodesk SketchBook
Autodesk SketchBook looks to be a superior alternative choice over Procreate in terms of both tool diversity and ease of use.
As a result, if you're seeking an Android-compatible alternative to Procreate, you shouldn't overlook this one.
In addition to Procreate, other intriguing Android options include ibis Paint X (freemium), Infinite Painter (freemium), Clip Studio Paint (paid), and Artflow Studio (Freemium).
Adobe Photoshop Sketch( Is retiring, get new Fresco)
To be precise, Adobe Photoshop Sketch has long been a well-known competitor of Procreate.
Thus, there is no need to overlook it, particularly when we are looking for a completely supplied replacement for making professional-grade drawings.
Note: Support for the Adobe Sketch app ends January 10, 2022, but you can still use the features you love — plus so much more — for free in Adobe Fresco.
Related Articles- Procreate
About the Author:
Manny Acharya is the co-founder of Artmellows. Your go-to place for Design, Digital Art, Digital sculpting, Photography, Design Tools and gears Info, and Product Reviews. Manny is a Digital Artist, 3D Sculpt Designer, Ardent Photography, Drone flying Enthusiast, and tech Lover. He supercharges Digital Art and design by crafting memorable 3D sculptures & 2D Design and art. Learn more About Manny:
PS: Manny has created a Beginner Friedly ebook to Learn the Nomad 3D Sculpt App. Know More about the eBook. Know more about Manny