11 essential tools for digital artists- My Top Picks for Beautiful & Flawless Artwork
Every single digital artist has to have a drawing tablet as one of their essential tools in their toolset. A regular mouse does not have the capabilities necessary to draw complex designs.
In addition to this, they do not have pressure sensitivity, which is an important aspect of creating artwork digitally yet is absent from these products.
Let me tell you this, I use Most of these discussed tools below.. and they seem to work like charm.
Without the further ado, lets dive in…
1. Drawing Tablets:
Drawing tablets provide you with full control and make the sketching experience feel much like drawing with a pencil would.
Having said that, drawing tablets are not too costly, and it is not difficult to locate a graphics tablet that is capable of working within a budget.
There are two distinct kinds of drawing tablets.
With screen; With a screen – also referred to as a pen monitor or a display tablet
Without Screen : If there is no screen, a sketching pad or a pen tab will suffice.
Both kinds of tablets are perfectly adequate for creating artwork of a professional calibre.
The decision to use them is entirely up to the individual. Display tablets, on the whole, tend to be more financially burdensome than pen tablets.
Check out our blog for Tablets from Budget to Splurge
Also read: best tablets for Digital artists
Tablets are widely used by both novice and experienced artists for drawing. Both their low price and simplicity of use make them an excellent tool.
This is one of the reasons why I suggest the following products: I own both a Wacom tablet and a stylus, which I use often.
Just look at everything they can do!! Because of our years of experience in the industry, you will obtain a high-quality tablet that is well-designed and competitively priced. here is the Quick Guide manual to assist you to buy a tablet on the market.
Also, Check out our Blogs:
Drawing Tablets : Wacom Cintiq 22
Best Pick
Wacom Cintiq 22 Drawing Tablet
Cheaper pen than Wacom Pro Pen 2 technology, 8,192 pressure levels, low activation force, tilt detection. Its accuracy and minimized Parallax makes sketching natural.
Cintiq's 21.5" 1920x1080 HD Display shows every detail of your work. The scratch-resistant Anti-Glare surface reduces reflections.
The cinq's HD display has 16.7 million colors (72% NTSC/Cue 1931 standard). The battery-free pen charges while you work.
HDMI and USB cords allow you to connect to your computer, and the adjustable stand helps you work comfortably.
We earn a commission if you make a purchase, at no additional cost to you.
09/25/2022 02:22 am GMT
Best for Professionals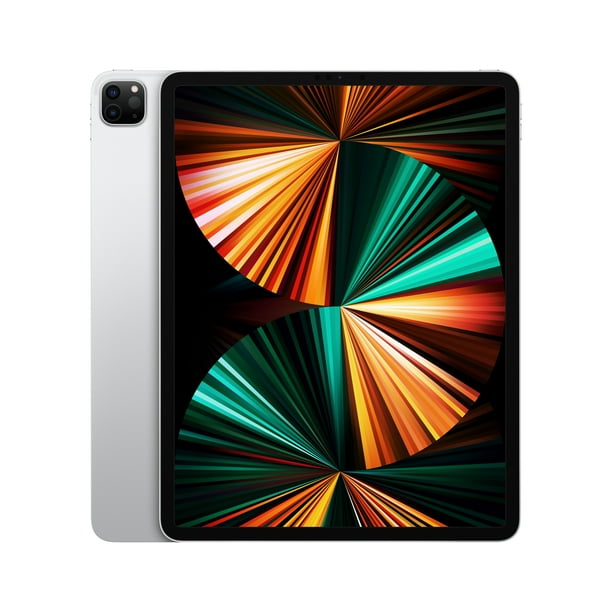 2021 Apple 12.9-inch iPad Pro (5th gen)
Key Features:
Apple M1 chip for next-level performance
Brilliant 12.9-inch Liquid Retina XDR display with ProMotion, True Tone, and P3 wide color
TrueDepth camera system featuring Ultra Wide camera with Center Stage
12MP Wide camera, 10MP Ultra Wide camera, and LiDAR Scanner for immersive AR
Pros:
Incredible High Power

Beautiful & Clear display

Best for DigitalArt
Cons:
Is Pricey

Storage seems not Adequate
More Info: RAM: 8GB | Storage Capacity: 128GB | Battery Life: Up to 10 Hours | Weight: 1.50 pounds | OS: iPadOS 14.5.1 | Display: 12.9-inch retina (2732 x 2048) | Processor: Apple M1 |
We earn a commission if you make a purchase, at no additional cost to you.
2.Workstation Components- Powerful computers(CPUs)
Computer that is both strong and powerful Despite the fact that a standard desktop computer is sufficient for digital painting. 
When painting on a huge canvas size or employing brushes with a high degree of stylisation, problems may begin to arise.
You will see that the computer will frequently become unresponsive or the application may crash.
It's also possible that it'll cause the computer to stutter to the point that each individual stroke won't display until several seconds after you've drawn it.
All of these problems may be resolved by investing in a reliable computer. It frees you up to concentrate more on the production of new works of art rather than on fixing problems.
You should instead concentrate on the CPU and GPU, then construct your system around them.
The Best CPUs- the beginner-friendly
You don't really need a high-end CPU as a novice or a newbie. As a pro I would suggest you to have a good CPU for all your pro art work.
With most quad-core processors, you won't have any issues. They can, in general, meet the fundamental needs of CG today.
When it comes to rendering and simulations, having a powerful CPU is essential if you are using an application that relies on CPU Rendering.
The CPU market is now dominated by AMD. The Ryzen 9 3950x is a great deal for the performance you get, and it can handle just about everything you throw at it.
Even if you don't have a lot of money, the Ryzen Thread Ripper 3960x is an excellent CPU for CPU-intensive applications.
AMD Ryzen 9 3950X 16-Core, 32-Thread Unlocked Desktop Processor
Ryzen's 7nm technology provides density benefits such as greater performance, improved power efficiency, more cores, and more cache packed into a smaller area than first-generation Ryzen machines.
The 3950X, like the Ryzen 9 3900X, has AMD's Zen 2 microarchitecture distributed between two tiny 7nm eight-core computational chips linked by the Infinity Fabric interconnect via a larger 12nm I/O D
The Ryzen 9 3950X competes with Intel's HEDT Core i9 processors. However, current-generation Skylake-X refresh devices, including the Core i9-9920X and -9960X, aren't competitive in terms of pricing
Key Features:
16 Cores and 32 threads, the most on standard desktops
Delivers 100+ FPS in popular games
Not included; 280mm or bigger liquid cooler suggested. 95°C max
4.7GHz max boost, overclockable, 72MB game cache, ddr-3200 support
x570 socket AM4 motherboards can support PCIe 4.0.
Base clock-3.5GHz, L1 cache-1 MB, L2 cache-8 MB, CMOS-TSMC 7nm FinFET, PCIe 4.0 x16. Windows 10 64-Bit
We earn a commission if you make a purchase, at no additional cost to you.
09/25/2022 02:14 am GMT
AMD Ryzen Threadripper 3960X 24-Core, 48-Thread Unlocked Desktop Processor
The AMD Ryzen Threadripper 3960X processor is nothing short of spectacular. This CPU has 24 cores and 48 threads, a 3.8GHz base speed, and 128MB of L3 cache.
That is comparable to, if not superior to, many dual Intel Xeon E5 V3 and V4 workstations now in use.
AMD has implemented a lot of capabilities with the new 3rd generation Threadripper that Intel still cannot match. In this analysis, we will compare the performance to various workstation solutions on the market today.
An Unbelievable Twenty-Four Core and Forty-Eight Processing Threads for Serious Designers and Artists
Incredible 4. 5 GHz Max Boost Frequency, along with a massive 140 MB Cache Unlocked, and a whole new function that allows for automated overclocking.
Base Clock - 3.8GHz Quad-Channel DDR4 and 88 total PCIe 4.0 lanes 280W TDP, Cooler Not Included; Thermal Design Power (TDP)
Key Features:
Key stats for the AMD Ryzen Threadripper 3960X: 24 cores / 48 threads with a 3.8GHz base clock and 4.5GHz turbo boost. There is 128MB of L3 cache. The CPU features a 280W TDP. These are $1399 list price parts.
We earn a commission if you make a purchase, at no additional cost to you.
09/26/2022 11:31 am GMT
AMD Ryzen 9 5900X 12-core, 24-Thread Unlocked Desktop Processor
With the Ryzen 5000 series, AMD has finally and completely surpassed Intel's performance supremacy in desktop PCs.
AMD's flagship $799 Ryzen 9 5950X, with 16 cores and 32 threads and the formidable new Zen 3 microarchitecture, has arrived in our testing. AMD's new halo chip extends Ryzen 9's dominant lead in productivity applications and outperforms Intel's competitive CPUs by stunning margins in every other category, including 1080p gaming performance.
Key Features:
The world's best gaming desktop processor, with 12 cores and 24 processing threads
Can deliver elite 100-plus FPS performance in the world's most popular games
Cooler not included, high-performance cooler recommended. Max Temperature- 90°C
4.8 GHz Max Boost unlocked for overclocking, 70 MB of cache, DDR-3200 support
The advanced Socket AM4 platform, can support PCIe 4.0 on X570 and B550 motherboards
We earn a commission if you make a purchase, at no additional cost to you.
09/25/2022 02:28 am GMT
For serious designers and artists, there are 32 cores and 64 processing threads.
Unlocked, with new automated overclocking feature, with incredible 4. 5 GHz top boost frequency and a massive 144MB cache
280W TDP, Quad-Channel DDR4 with 88 total PCIe 4. 0 lanes, Cooler not included Windows 10 64-Bit Edition, RHEL x86 64-Bit, and Ubuntu x86 64-Bit are all supported.
4.Stylus- Essential Tool for digital artists
An Important Aspect of a digital Artist Stylus to Keep in Mind
Need to accomplish three things, and do them automatically and intuitively, without the artist having to think about it or fiddle with it at all. This is what you need in a tablet pen.
As a result, this provides for full creative freedom and expressivity, as well as the capacity to fall totally into that zone and flow, which is where the finest work occurs.
While they are designed to make your work environment more pleasant for you, styluses may also add a decorative flair to your office or the surrounding area.
Description This is an excellent example of good ergonomics. Use a stylus to browse the interface of your electronic touch screen if you have sensitive hands or simply don't like using your bare hands to do so.
Stylus Pen for iPad with Palm Rejection
Tesha upgraded stylus pen for touchscreen and iPad 2018 models or above.
Upgraded 2mm Tip: The ultra-fine 2 mm tip makes this iPad Pen as precise as real pen.
Support Palm Rejection: Palm Rejection Technology avoid touching the surface of the screen during writing .
Smart Button Switch: No APP or Bluetooth needed, just click the power button to start. Easy to use.
Longer Working Time: With USB Charge port and built-in battery provides10 hours active use for only 40 minutes charging.
Automatic Sleep Function:
We earn a commission if you make a purchase, at no additional cost to you.
09/25/2022 01:46 am GMT
5.Software & Apps for Digital Artists
Drawing software is the next most critical tool for a digital artist to have in their toolkit. These are specialised applications that were developed solely for the purpose of creating digital artworks.
When it comes to sketching software, Photoshop is the gold standard, but the price tag may be a bit steep. There are additional options available, such as Coreldraw, Clip Studio Paint, and Krita, which may be found in the market.
The following is my personal choice of programs for 3d however there are count other options on the market.
Procreate $9.99
Also read: Is Procreate App Good for Beginner Artists? The Ultimate Beginners Guide

You may download the Procreate software for your iPad for the low price of $9.99, or you can get Procreate Pocket for just $4.99. 
You will just need to pay for it once, and you will receive all of the updates in the future, which is a really amazing deal. 
With each new version, the team behind Procreate adds even more fantastic features to the app, gradually transforming it into a genuine, full-fledged art creation application. 
The fact that this programme is so user-friendly for novices is, in my opinion, one of its greatest advantages; as a result, you'll be able to create fantastic digital paintings in no time at all! 
Buy & Download the Procreate app by clicking here.
Adobe Photoshop and the Fresco app cost $9.99 per month to use together.
There are a lot of professionals that use Adobe Photoshop, and it offers a lot of different options to choose from. 
The fact that it has so many functions, though, can make it extremely daunting, making it less ideal for people just starting out. 
The price of Photoshop (and the Fresco app for iPads) is another drawback to using either product. 
It's possible that being locked into a subscription isn't something you desire, especially when it comes to the Fresco app. 
You will be required to pay $9.99 every month Adobe Fresco App , whereas the purchase of Procreate will only need you to pay $9.99 once.
Nomad Sculpt App ( For Digital Sculpting)
Digital sculpting, 3D painting, and re-meshing capabilities are all included in Nomad's extensive range of tools.
The sculpting tools included in Nomad may be utilised on a touchscreen or with the iPad's Apple Pencil stylus, depending on your preference.
Basic brushes including Clay, Crease, Flatten and Smooth as well as falloff and control settings, alphas, and masking, as well as line and curve cutting tools are included in this.
Zbrush Vs Nomad Sculpt which will you use :A Beginners Guide
Blender
For anyone starting out in CG I would recommend Blender it is a all round piece of software perfect for beginners and professionals. Best of all it's free!! For more into on this please check out this article I wrote.
Zbrush( For Digital Sculpting)
I personally love Zbrush if you are serious about 3d modelling there really isn't a better choice. 
It is fantastic at sculpting but has the ability to also model in traditional ways. Please check out this article I wrote for more information.
Substance Painter
If you are looking to texture your models you couldn't find a better option than Substance Painter. 
It procedural nature really helps speed up the texturing process and gives great results. For more information on this please check out this article.
Corel Painter ($218) and Corel Painter Essentials ($32)
When you want to obtain the sense that you are painting with actual painting, this is a fantastic software (for both Windows and Mac) that you may use. 
Due to the fact that it is extremely effective at imitating genuine paint and pencils. 
Get your Corel Painter here
Subscribe for only AU$ 17 monthly (billed annually)
365-day Subscription $ 218 
Computer programmes for Digital art
Using a drawing software or application to create an illustration is what is meant by the term "digital illustration." 
There is a wide range of software available, from freeware to professionally developed apps and products that need payment.
Although more complex capabilities are included in more expensive software, this does not always make it simpler to draw with (or that they will meet your needs).
It is very recommended to begin by gaining some practical experience initially. 
The vast majority of premium software packages come with a free trial period, during which users may evaluate the product before deciding whether or not to make a purchase. Also think about your available funds.
The big names in software
A world-famous graphics software. With its long history and advanced features, it has attracted many professional designers. It is often known simply as Photoshop.
Adobe 7-day Free Trial
Corel Draw Software
Adobe Illustrator and CorelDRAW are two sophisticated tools that are based on vector graphics and produce professional-quality output. 
Choose Adobe Illustrator if you already have experience working with products from the Adobe family. It is the tool that is generally accepted as the standard for vector editing and graphics..
Get your Corel Draw Essentials here
Check out Corel Draw Vs Adobe Illustrator Comparison.
Clip Studio Paint
Sophisticated software for comics and illustration. The software is popular with many professional artists, especially comic artists. 
It's sometimes abbreviated to "Clip Studio" or "CSP".
30-day free trial of Clip Studio Paint
Paint Tool SAI
An intuitive and simple drawing software. The software has less features, but operates smoothly even with low specification.
31-day free trial of SAI
Software is an important tool for drawing. You should choose the software according to what you want to draw, whether illustrations, comics, portraits, anime-style art, water color – style paintings, landscapes, or characters.
Photo painting is essentially the art of taking a picture and painting over it — whether done manually or through a computer using a program like Photoshop. Sometimes, for your digital artwork, You'll need stock images. Shutterstock is one of the coolest ways to get Images.
The challenge of working from photographs, reference in brief: a lot of the work of drawing is done for you. What is 3d is made 2d in the photo, you then draw it 2d and then try and reconstitute it to look 3d
The camera sees 1:100 the human eye 1:1,000 so much more detail, nuance, and many more colors.
Also, the human eye is more sensitive to say lighting that is sunshine, cloudy days, and artificial lighting. Even sunshine is morning, afternoon, and evening light that isn't always apparent from photographs.
Also drawing from photos can look a little lifeless, this happens slightly less when drawing from life
Get ten photos for free. now
Free trial of the Shutterstock 10 image/month plan.
You pay nothing if you cancel during the first month.
At the checkout, enter the code PICK10FREE.
Get Shutterstock Free Trial Here
It takes a significant amount of time to create art, to practise, or to work on a project.
It is not at all unusual for artists to put in long hours at their workspace.
You may have feelings of disorientation and exhaustion if you keep a poor posture or if you use a cushion or chair of poor quality.
Have you ever wondered why so many gamers purchase such pricey seats?
While some of them do so in order to flaunt their wealth, the majority of these chairs are meant to provide a pleasant working environment and to encourage correct posture.
They come equipped with features like as support for the neck and lumbar region, as well as cushioning that is tailored for comfort and ventilation.
They make your life easier and in the long run may prevent you from experiencing back or neck discomfort for the rest of your life. As a result, investing in a comfortable chair for use in the office is a smart move.
Ergonomic Office Chair
Computer Desk Chair with Adjustable Sponge lumbar Support, Comfortable Thick Cushion High Back Desk Chair with Adjustable Headrest and PU Armrests
We earn a commission if you make a purchase, at no additional cost to you.
8.Good Keyboard and mouse
It doesn't matter what kind of job you perform; it's always a good idea to invest in a nice keyboard and mouse. 
If you are working from a laptop, you are probably using a keyboard that is not very good. 
Therefore, changing to a wireless mechanical keyboard or other type of keyboard improves the user experience overall. In addition to this, it provides you with a little bit of more mobility around your computer.
There are a great number of circumstances in which the usage of the mouse is essential.
 For illustration purposes, employing a pen tool with a mouse rather than drawing tablets is a more comfortable alternative. 
Investing in a reliable mouse gives you the ability to move with pinpoint accuracy, which is essential for tasks such as tracing strokes and selecting pixels with the pen tool.
We earn a commission if you make a purchase, at no additional cost to you.
9. The Advanced Editing Controller for Digital Drawing
Graphics Tablet Console
Highly Customizable Software:- Assign your desired shortcuts to any button, wheel, or dial in your workflow, alone or in combination, and give them a unique name.
With a simple turn of the knob or a single or several clicks of the button, you may achieve precision editing.
This preset Auto Switch features could assist you multitask naturally, no matter how many programmes you're managing.
We earn a commission if you make a purchase, at no additional cost to you.
09/25/2022 02:26 am GMT
10.Glove for Digital Drawing & Digital painting
We earn a commission if you make a purchase, at no additional cost to you.
11.Colour accurate monitors are important
When it comes to digital painting, it's all about picking the appropriate colours and blending and mixing them the perfect way. 
Therefore, ensuring that your monitor displays accurate colours is of the utmost importance. There are a lot of inexpensive computer displays that are unable of producing colours that are up to industry standards, including AdobeRGB.
These screens, in addition to that, do not have adequate viewing angles. In addition, the brightness and contrast levels are not good, which contributes to the overall poor quality of the photographs.
Consequently, making an investment in a high-quality monitor that is compatible with the AdobeRGB colour space is of the utmost importance. 
The characteristics of a high-quality display monitor are high brightness levels, high contrast ratios, and excellent viewing angles.
BenQ's PD3200U widescreen monitor
BenQ's PD3200U widescreen monitor makes 4K and 3D picture editing easy. The 32-inch PS screen boasts a 1,000:1 contrast ratio and 100% sRGB color gamut compatibility.
The PD3200U is a 4K monitor with 100% Rec 709 compatibility, a darkroom, animation, and CAD/CAM modes.
The PD3200U's KVM (Keyboard Video Mouse) switch lets you switch between two PCs while using one screen, keyboard, and mouse. This might save space if you have many PCs and a tiny area.
BenQ Corporation manufactures these monitors with extensive experience and knowledge. They are not flawless, but they make things to fit a wide range of requirements.
One of the nicest things about BenQ is that its displays are designed with eye care in mind.
Fully adaptable, you may tilt, swivel, and rotate the display into portrait orientation for greater project versatility. On the right, BenQ includes two HDMI connectors, a DisplayPort 1.2, a mini DisplayPort, an SD card slot, and two USB 3.0 ports.
BenQ's PD3200U is a moderately priced display with capabilities that might make it your sole monitor.
Pros:
• Huge display

• Auto-Brightness adjustments

• Lots of connectivity options
Cons:
• Colors are not uniform in some scenes

• Sound quality is poor
We earn a commission if you make a purchase, at no additional cost to you.
09/25/2022 02:10 am GMT
Computer Monitor
LG's premium UltraWide IPS monitors immerse you in everything from content creation to gaming. See a panoramic view made possible by the extra wide 21:9 IPS display for true color accuracy at wide angles. Experience easier multitasking, quickly switch between applications and enjoy a full, unencumbered view.
We earn a commission if you make a purchase, at no additional cost to you.
SAMSUNG 27 Odessy
With this Samsung 27-inch RapidCurve gaming monitor, you can reduce eye strain during lengthy gaming sessions.
The 240Hz refresh rate reduces latency even in fast-paced scenarios, and the curved shape increases concentration for a more immersive experience.
This Samsung 27-inch RapidCurve gaming monitor has an enhanced contrast ratio for improved visibility in gloomy environments.
We earn a commission if you make a purchase, at no additional cost to you.
09/25/2022 02:22 am GMT