How to Start a Car Photography Business [Car Photography business plan]
Affiliate Disclaimer: Artmellows.com may contain links to affiliate websites( Amazon and others), and we receive an affiliate commission for any purchases made by you on the affiliate website using such links. For more Info check our Disclosure here.
Car Photography Business.
What Does a Car Photographer Do? Do you ask?
Photographers who specialize in automobiles capture images of autos for use in advertising and marketing.
📈Checkout out our Latest and in-depth blog about 🌐The Ultimate Guide to start, grow and Make money in Photography Business
The location of this work is flexible. They might, for instance, photograph famous cars at races or take pictures of well-known automobiles for a magazine devoted to the automotive industry.
Photographers specializing in automobiles may be employed by car dealerships to feature vehicles that have recently arrived on the lot or have been marked down in price, while automakers may want such photos to publicize the introduction of a new model.
If you're a car photographer, you know that it's all about capturing the perfect shot that will show off the vehicle in its best possible light.
Car photography is an integral part of many industries, and it is commonly used by auto body shops to record vehicle damage before repairs are made.
A large number of car photographers also specialize in photographing trucks, vans, SUVs, and other automotive vehicles.
So, how do start your own car Photography business? here we go in 11 Nifty steps.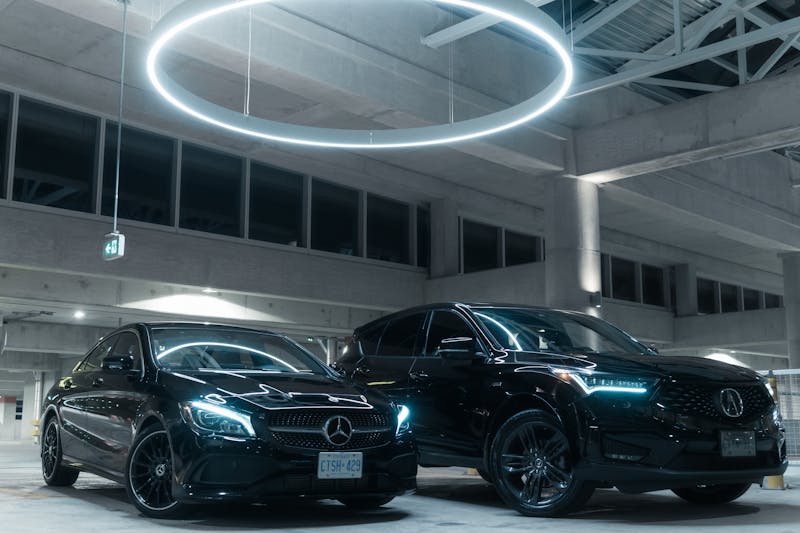 Car Product Photography Stats
In 2022-2023 Car Product photography and its influence on automobile sales in the digital age is more than ever before.
Product photography for the automotive industry aims to do more than only depict the vehicle's outside; rather, it seeks to evoke emotion and a desire to learn more.
Significant amounts of digital advertising are consumed by the car industry. This is understandable, given the requirement for a presentation to attract new prospective clients and dealers. Each time a manufacturer produces a new model, advertising is necessary.
We live in a visually-oriented society in which the internet frequently replaces noise. Prior to making a purchase, car purchasers anticipate receiving a thorough online summary of the desired attributes.
Cars are fast and the Furious( I mean fabulous)
Automobiles, whether they be classic muscle cars, Mercedes sedans, or the latest Lamborghinis, have long captivated the public's imagination.
Professional vehicle photography has quickly evolved into its own sub-genre, with its own established canon of subjects and techniques.
A mixture of product photos and creative ways to forever immortalize the intersection of arts and sciences, it is a valentine to rides and whips.
You're probably looking around for some good car angles. Photographer Ryan Miller from Cover me-up explains, "You're trying to match it with the ideal background, the right light; there's a lot that goes into it."
No matter your motivation for loving automobiles, taking photos of them might bring you in the company of other people who share your passion.
"Automobile photography catches what car lovers truly love—the style, the aggressive appearance, all the modifications that individuals do, and people's builds," says Miller When you obtain photos of something in motion, "it's a way to capture the beauty of the machine and it's also about capturing action."
How to Become an Automobile Photographer
The essential requirements for becoming a vehicle photographer are a high school graduation and one year of photography experience.
In order to prepare for this career, many prospective car photographers practice capturing photographs of a range of vehicles in diverse locations during their own time.
Read automobile publications and follow other sources that utilize automotive photography to familiarise yourself with what companies seek in vehicle photographs.
Learn more about the industry and acquire practice with high-end photography equipment by observing a professional auto photographer.
In addition, proficiency in digital and computer processing is advantageous. The duties and obligations of an automobile photographer necessitate close and far vision, perception of depth, and experience photographing enormous, moving things.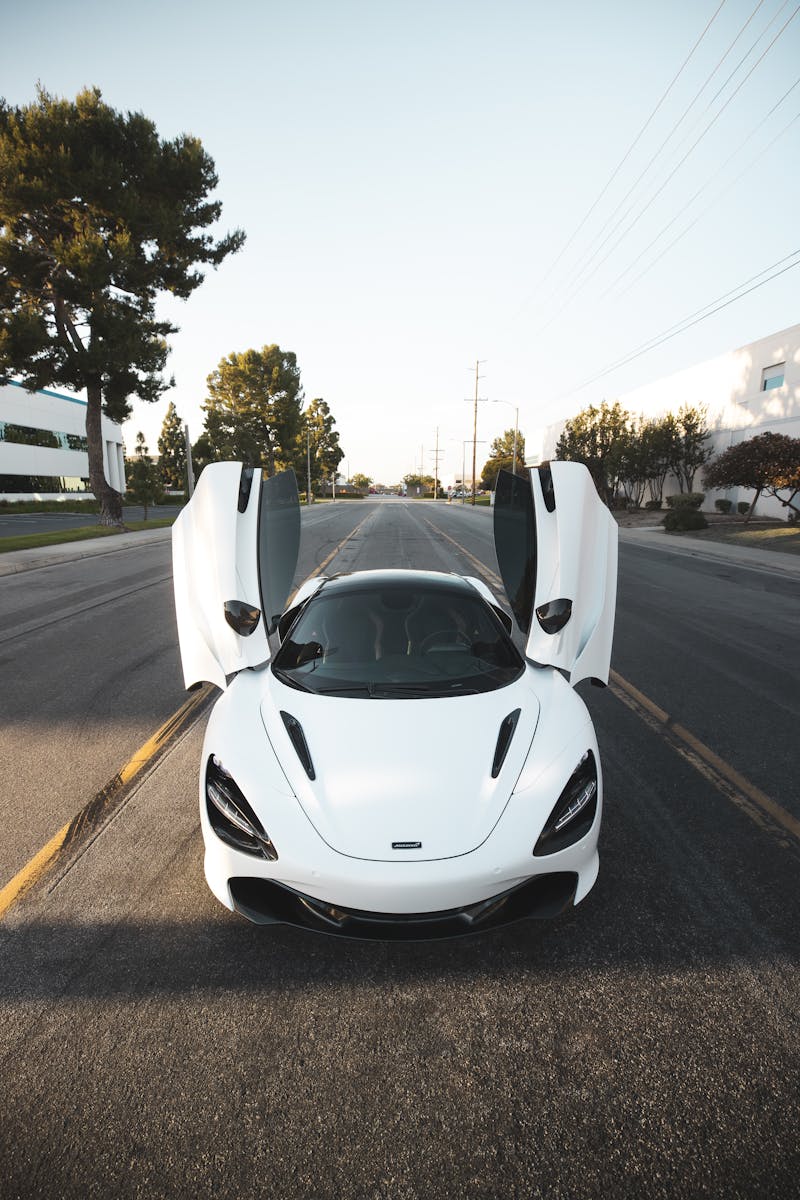 Pro Note:
It's not always easy to get pictures that do justice to your car's beauty. Before the automobile even begins to move, you have to deal with a whole new set of challenges, including unusual angles, reflections, and iffy lighting.
However, if you're prepared with the correct tools, you've already conquered half the battle. Because of this, we've selected a wide range of cameras, all of which are well-suited to photographing automobiles.
Tools & Gears For Car Photography Business
The essentials
Camera:
Best & Top 5 Cameras for Car Photography as per leading car Photographer Miller from Melbourne
The optics/Lens
"I use a 24-to-70-millimeter focal length lens. It is really versatile and simple. "You have your wide-angle lens, and then you have your telephoto lens on the other end," suggests Miller.
"And I would argue that 35 mm and 50 mm lenses are the most common for car photography. This is what I see many folks beginning with."
Flashes
For exterior pictures, a reflector that captures and directs natural light onto the car may be sufficient.
However, automotive photography frequently includes inside images. Miller states,
"I have a camera flash as well as a light bar( For studio setup)" It is extremely useful to have a flash since it illuminates the inside and reveals the colours of various features.
However, you must use a softer flash in order to provide good illumination without harsh shadows.
"If you use a flash that is too intense, white lines will appear on all the leather," explains Miller "You should attempt to maintain the interior's sleek appearance."
Tripods:
A tripod for steady photographs is always a wonderful asset, especially for nighttime photography. Consider purchasing a basic reflector kit to alter the sunlight.
Light limiters
Most automobile paint captures and reflects light, which can be problematic without the proper tools.
Similar to a pair of sunglasses for your lens, a neutral density filter restricts light. A circular polariser, which specializes in decreasing glare, can also be utilized.
"If you don't have a circular polariser, you'll have a lot of reflections coming off the windshield and the side of the car, and they won't look as beautiful," adds Miller.
Camera & lens Cleaning supplies
Unless you're photographing an off-road vehicle, dirt and smudges will not enhance your car photographs. Please bring detailing spray and polishing cloths.
"If you get too close to the wheels, driving the automobile just a few feet can result in dust and debris," explains Miller. "Keep that on hand in the event that you need to clean."
Register Your car Photography Company
Establish yourself as a legitimate Car photographer with your own business.
It is suggested that you establish your photography business legally if you are a photographer. I am not a lawyer or a certified public accountant, thus I am unable to make any suggestions regarding the kind of company that you could establish.
The registration of your company is an absolute necessity if you want to run a legally compliant and hassle-free business.
Determine the most suitable organizational structure for your company by taking into account its resources and the scope of its activities.
For instance, if you live in the United States, forming a limited liability company (LLC) is a common choice since it simplifies the process of submitting your annual taxes and, more crucially, it separates your personal assets from those of your business.
Additionally, verify with a local competent authority to find out what kinds of licenses and permits are necessary to establish a photography business in your area by inquiring with that authority about the prerequisites..
Put in place the appropriate contracts for the car photography Business.
When it comes to owning a car photography business, contracts are an absolute must.
A contract is an essential tool for providing both you and your company with necessary legal protection.
You should also make sure that your client is protected in the event that something unexpected occurs.
For photographers interested in beginning a career in car photography, the use of contracts is a necessary must.
Name Your Business & get a Domain name
Nowadays most Businesses have an online presence. So, Picking a name for your Car photography company that is both memorable and accessible will go a long way toward establishing your place as a reputable brand in the market in the near and immediate future.
Also Read: Photography Business Names Ideas & Tips
Some photographers want their brand to have a more professional appearance; therefore, it is important to give serious consideration to the brand name and test it out on a variety of people.
We use Namecheap to Purchase all our Domain names .. here is the link to purchase the domain for your car Photography business.

Get your Domain from NameCheap

Make sure that your business as a Car photographer has a Portfolio website.
Creating a website is the next step you need to do after launching your car photography business. Because of this, prospective customers will be able to discover your company and investigate the services you offer.
In light of this, you need to have the ability to develop a website that will guide potential clients to your business.
Car photography businesses rely heavily on SEO, which may have a significant positive impact on your company if it is implemented properly.
Also, read:7+ Best Website Builders for Photographers in 2023
Hone your Photography skills
Maintain your commitment to learning new things and enhancing your skill set.
It does not matter where you are in your profession as a car photographer; you really must make it a priority to continue your education.
Your skill sets may always be improved upon, much like any other creative business you might run. You should never stop studying and become educated in your field of work.
If you bring in fresh skill sets, your company will have a better chance of continuing to thrive and prosper. You can choose from among a large number of available Car photography courses on UDEMY, CreativeLive & SKILLSHARE
If you are prepared to continue improving your photography talents, then enrolling in an online education program is an excellent choice for you to make.
You may easily maintain working on expanding your skill set without having to physically go into a classroom, which is something that any busy small business owner can appreciate.
Also, read; 7+ Best Online Photography Courses for Beginners in 2023 [ be the best]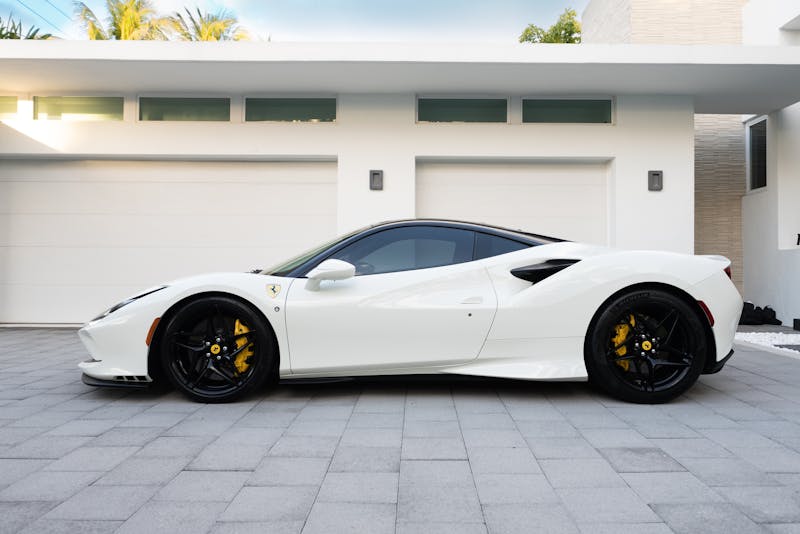 Purchase some software for editing photos.
When it comes to establishing a successful car photography business, having up-to-date photo editing software is one of the most crucial things you can have.
There is a wealth of high-quality photo editing software currently on the market to choose from. Choose the one that works the best for you.
In this line of work, it goes without saying that having skills in photo editing will put you miles ahead of the competition.
Adobe offers their Photography plan, check them out, they are cool.
Determine Your Editing Process, as well as Your Personal Style
When you first begin a business as a CAR photographer, one of the most important tasks you will face is determining your photographic style and your workflow.
You have to figure out what makes your company unique in comparison to the other companies that provide car photography.
Because there are many other photographers operating in any given local market, you should consider your post-processing approach to be something that sets you apart from the crowd.
You also need to determine how your workflow for editing will manage the processing of car product photos.
Think about the photo editing software you're using and how it affects the process you go through.
Set the Pricing of your Car Photography Services
What do car photographers charge? I checked with a few car photography Businesses in Melbourne-rates begin at $250-300 Per hr for a simple session with an online gallery from which to choose photographs.
Obviously, you may need to begin with cheap pricing that represents your level of expertise or at a level that would attract new consumers and allow you to grow a portfolio.
Car Photographers must start with Networking
Regardless of the make or model, you may get stunning images of automobiles.
However, you'll need to make friends with the owners of high-end automobiles and vintage models if you wish to shoot them.
And that's all about fostering and flaunting a love for these automobiles. In order to succeed in automobile photography, "you absolutely need to be passionate about vehicles," adds Miller.
Unless you already know someone who owns a Ferrari, Porsche, or a Mazda racing model that has been customized, you should attend car exhibitions to mingle with other auto buffs and professionals in the field, such as mechanics and vendors of specialized parts.
Gather some friends and head out to several local car shows or vintage car gatherings with your camera.
Advertise your car Photography Biz
Advertising is not always inexpensive, but it is effective! Adwords and Facebook advertisements are the most effective and can be targeted to certain demographics or geographic locations.
I would suggest advertising within 100 kilometers of your city, so you're not stuck in traffic when you could be photographing dogs at a nearby beach.
Create accounts on various social media platforms to showcase your work.
Establish yourself as a professional car photographer by establishing your own social media platforms. Maintain a wall of separation between these accounts and your personal accounts.
Clients will have the opportunity to recognize your brand as an authority in the sector using this method.
It is especially vital to establish a separate brand for your car photography business if you also dabble in other types of photography and post examples of those photographs on social media.
Keeping up with social media may be a real chore at times.
As the proprietor of a company, you are responsible for a substantial amount of work. It might be a lot of work because you are shooting, editing, marketing, and conducting consultations.
Most of the car Photographers we spoke to Including Ryan Miller from Melbourne use Tailwind for Instagram and Pinterest to help alleviate some of the stress associated with social scheduling.
Using Tailwind, you can quickly schedule a large number of posts ahead of time and have them automatically posted.
Advertise on Facebook, Instagram & Youtube
Using Facebook advertisements is a great method to promote your pet-related business.
Local businesses can benefit from social media advertising since it is cost-effective and easy to tailor to a specific marketing budget.
Want some aid? Try giving away a free initial consultation, introductory meeting, or another service! If you can impress them, they will return.
Start a blog for your Car photography website
You absolutely have to engage in some form of marketing if you are going to launch a business that specializes in car photography. Blogging is one of the most important ones for car photographers to consider.
When it comes to producing blogs, photographers, thankfully, have a lot of excellent work that they can show off. Begin to blog about your sessions and optimize them for search engine optimization.
Photographers who specialize in cars are absolute masters when it comes to the creative process. Having said that, not all creative jobs are the same, and writing for a blog is no exception to this rule.
It is possible for it to be both stressful and annoying. I mostly use Grammarly to verify the spelling and punctuation of each and every post on my blog to ensure that I am producing work of the highest possible quality.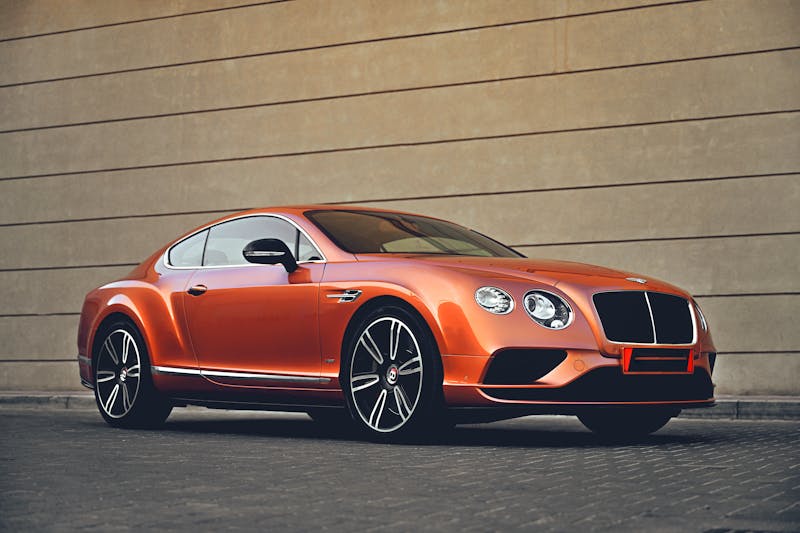 Q & A – Car Photography
What makes a photograph of an automobile perfect?
For a powerful and enticing automotive image, the most important aspects are:
The location
the right light
the right concept
what and who is the audience ..
where and when the car will be presented
post-processing
How to take good vehicle photographs
Successful vehicle photographs are the result of the right mix of aesthetic light, an attractive location, a gripping contrast, and the photographer's more unusual avant-garde vision, which conveys to the viewer a certain sensation or emotion.
What to consider prior to the automobile photoshoot
Prior to beginning a picture session with an automobile, it is crucial to establish the objective. Which one should receive the greatest attention? The rate? Economy? Luxury? Safety?
However, visual information must be presented differently to different users, as a Mercedes buyer may be more concerned with their heated seats and leather inside, whilst a family car shopper may be interested in spaciousness, safety, and fuel efficiency, for example.
Now is the time to identify the type and composition of the audience whose attention we seek.
Luxury automobiles, along with watches, golf clubs, etc., are typically a symbol of social prestige and material prosperity. The graphics that portray them correspond to a comparable way of life and reflect comparable surroundings.
Camera Related Articles: