How to Start Pet Photography Business in 9 Steps
Affiliate Disclaimer: Artmellows.com may contain links to affiliate websites( Amazon and others), and we receive an affiliate commission for any purchases made by you on the affiliate website using such links. For more Info check our Disclosure here.
For animal lovers who also have an interest in photography, a career in pet photography could be a good fit.
A self-rewarding business option would be to set up a photography studio in your own home and specialize in photographing animals.
📈Checkout out our Latest and in-depth blog about 🌐The Ultimate Guide to start, grow and Make money in Photography Business
The genre of photography known as "pet photography" is one that is expanding rapidly and is a lot of fun to practice.
Many people have expressed a desire to honor animals and the contributions they make to human life.
Every person who owns a dog, cat, reptile, bird, or fish has the potential to become a customer of your business. The primary goal of your pet Photography company is to satisfy customers by offering portraits of a high standard at reasonable prices.
You should be able to provide a variety of services, such as portrait sittings either in the studio, at the location of the client, or in an outdoor setting of their choosing.
One more option is to offer videotaping services for pets, complete with musical accompaniment, titles, and various effects.
Run the mobile service either full- or part-time depending on your availability.
Also read: 9+ Budget laptop for video editing in 2023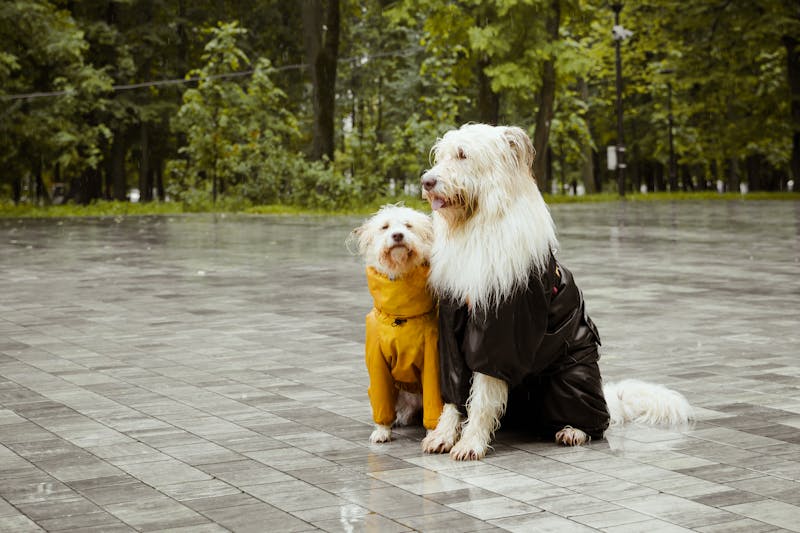 Pet Photography Business Stats
Combining a passion for photography with an interest in animals can result in a successful and entertaining niche business called pet photography, which offers the opportunity to make good money.
The American Pet Products Association conducted a survey in 2011–2012 and found that pets play an important role in the lives of 79.2 million households in the United States. This represents 62% of all households have pet with them.So, This is a viable Business Model.

American Pet Products Association
The number of pet owners who are interested in displaying professional photographs of their animals is growing, and these owners are willing to pay a premium for photographs of superior quality.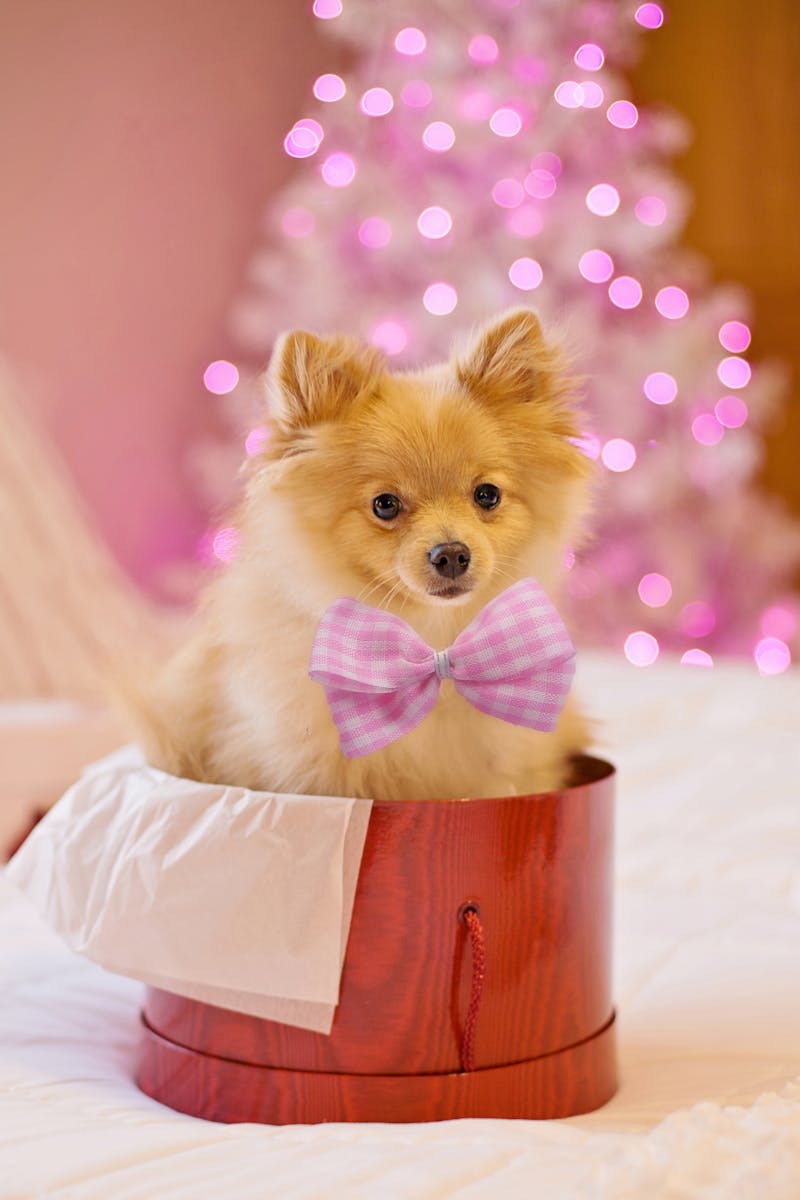 Is Pet Photography Business Right for You?
Prior to starting a photography business, it is crucial to determine if you possess the necessary qualities to be successful. Below, we highlight some of the features that will serve as a major plus:
Tools & Gears Are your tools, equipment, and accessories sufficient? Pet photography is comparable to wedding and sports photography in that missed moments are unlikely to be replicated. Before you begin charging for your services, you should learn your equipment inside and out
Pet-loving attitude: Are you a true animal lover? Photography of pets is a filthy, dirty, and at times extremely irritating occupation.
You must be fine with Great Danes jumping on you, pugs pawing you, and cats scratching you. Additionally, you must possess remarkable patience.
Location Is Crucial: Your operational area is significant. Examine the pet population and overall pet-related attitudes.
People view dogs and cats as "simply dogs & cats" or as family members or surrogate children. Examine the average pet owner's disposable income as well as the general cost of living..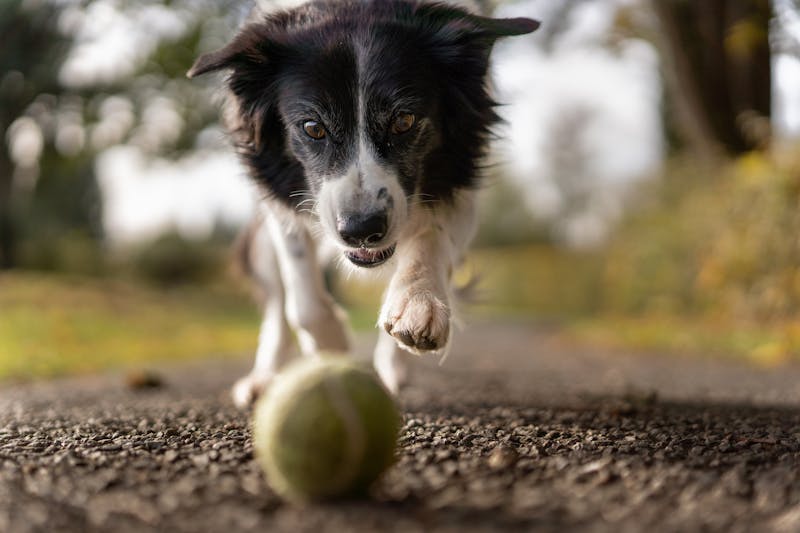 Decide on Different service offers Within Pet Photography
You can provide a number of services to fulfill the needs of your clients. Clearly describe each product and service on the brochure.
It will assist your client in deciding between several settings. For example, studio sessions, home sessions, and outdoor settings.
Pet Videography: Video clipping is another option to earn more income. You can provide pet videos that include music, titles, and other effects.
Creative Photo Frames: You can offer a wide variety of creative photo frames. Including frames made of bamboo, wood, metal, canvas gallery wrap, photo albums, and even glass.
This will aid in increasing your revenue.
You can provide an amazing studio picture service with a pet-friendly environment for formal studio portraits.
Your studio must have an assortment of objects and backgrounds.
You can supply your client with immediate digital photographs of their likeness.
Outdoor Location Portrait: Sometimes pet owners prefer to have their pet's portrait taken at their home or in an outdoor setting.
Your equipment must be moved, staged, and disassembled. You must consider the various pricing options for this. In this situation, you will require assistance..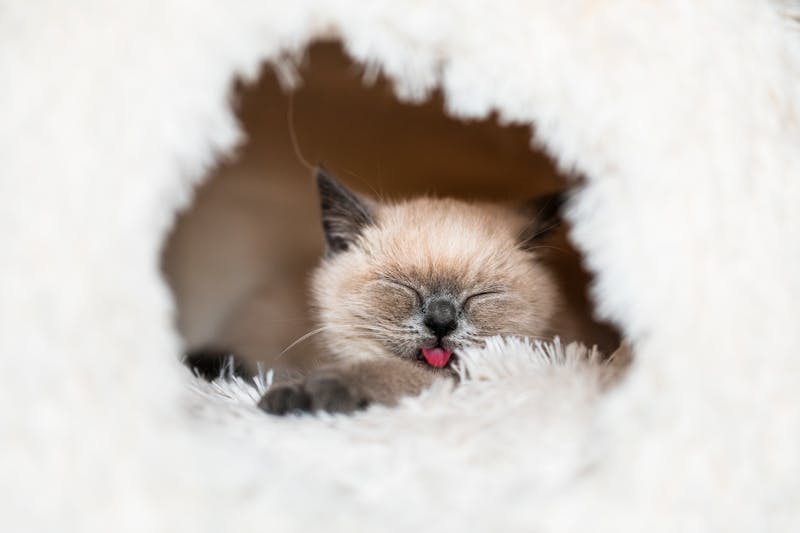 Equipment For Pet Photography
If you want to be taken seriously as a pet photographer, you must have high-quality equipment.
Cameras:
There are a variety of cameras available for usage in a variety of contexts, and the same is true for cameras used in pet Photography

As per many pet Photographers, we spoke to

Canon PowerShot SX740

Digital Camera is an excellent Point & shoot camera option to go with for pet photography for beginners, and for the professional

Canon 5D EOS Mark III

is the best DSLR option
Top 5 Cameras Suitable for Pet Photography
You will require many digital cameras, as well as tripods, reflectors, and a range of lenses and flashes.
For interior work, you will additionally need a backdrop stand and background material.
When composing images, props are often helpful. Obtain some appealing toys for pets.
You must understand how to use lighting, lenses, flash, shutter speed, angles, and postures to obtain the most detailed photographs of your subject possible.
Also read: 7 Best Cameras for Pet Photography as per Experts | For All Skill Levels (Updated 2022-23)
Lenses
Buy quality equipment, especially lenses. Prime lenses are not inexpensive, but you certainly get what you pay for.
I would recommend the following lenses to get you started with a Canon camera:
The 70-200mm f/2.8 MkII version provides excellent bokeh backgrounds and is ideal for capturing action images like a dog chasing a ball along the beach or in the park.
The Canon 50mm f/1.8 lens is the best $150 you will ever spend. I have the $1,500 f1.2 50mm lens, so I probably could not distinguish between the two. Other than the $1350 deficit in my bank account…
A wonderful 85mm 2.8 or 100mm macro lens would also be a great addition to your camera bag, but you can't spend money you don't have, so picture some dogs and earn money first! There is much opportunity to acquire additional equipment as the business develops.
Ironically, you will likely always use your two favorite lenses, regardless of what else is in your camera bag. I know I do!
7 Best wide-angle Lenses for canon cameras
Know the Initial cost of starting a pet Photography Business
What are the costs of starting a pet photography business? For the entrepreneur who prefers support and guidance as they embark on this journey, there are a number of pet photography franchise options available.
Read my latest Blog How much does it cost to start a Photography Business
The following are examples of startup costs:
Website– Pet Photography & portfolio-related website: Pixpa.com– Website Builder for Photographers is a good Option.
Marketing Materials
Canine behavior training
Biz Insurance
Photography equipment (camera, lens with autofocus, zoom lens, Lighting, and memory cards)
Mobile studio
Props
Computer and editing software- Get your Adobe Photography plan
Photography Biz Contracts
Hone your Photography skills
Maintain your commitment to learning new things and enhancing your skill set.
It does not matter where you are in your profession as a wedding photographer; you really must make it a priority to continue your education.
Your skill sets may always be improved upon, much like any other creative business you might run. You should never stop studying and become educated in your field of work.
If you bring in fresh skill sets, your company will have a better chance of continuing to thrive and prosper. You can choose from among a large number of available wedding photography courses on UDEMY, CreativeLive & SKILLSHARE
If you are prepared to continue improving your photography talents, then enrolling in an online education program is an excellent choice for you to make.
You may easily maintain working on expanding your skill set without having to physically go into a classroom, which is something that any busy small business owner can appreciate.
Also, read; 7+ Best Online Photography Courses for beginners in 2023 [ be the best]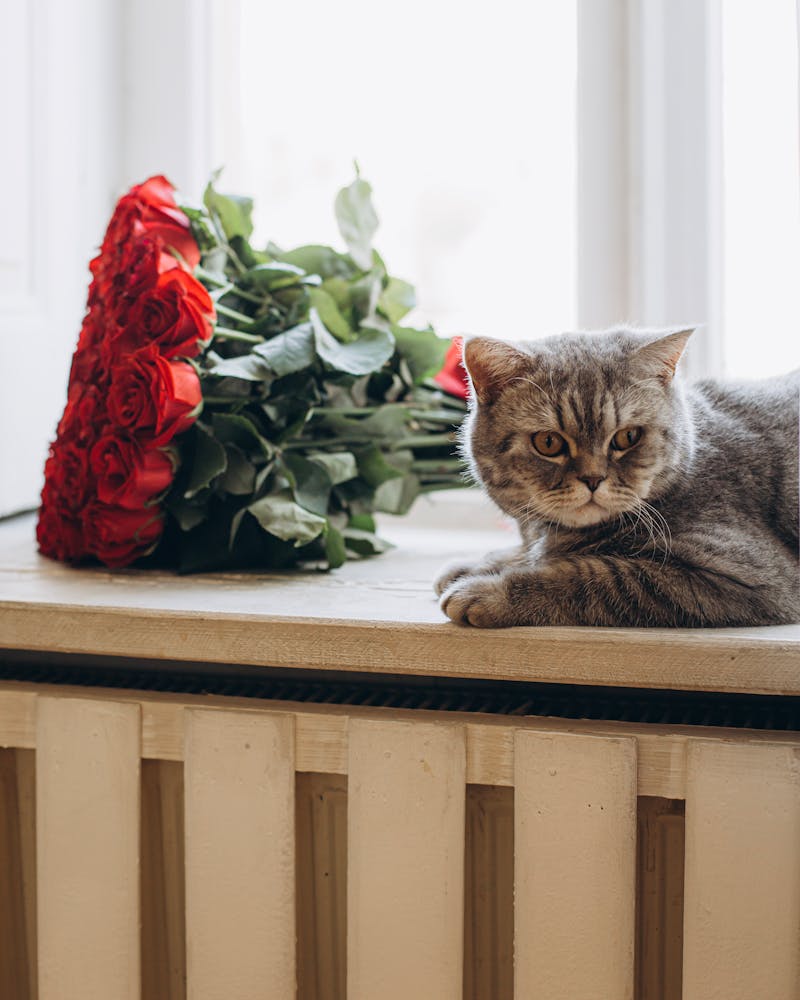 Register Your Pet Photography Company
The registration of your company is an absolute necessity if you want to run a legally compliant and hassle-free business. Determine the most suitable organizational structure for your company by taking into account its resources and the scope of its activities.
For instance, if you live in the United States, forming a limited liability company (LLC) is a common choice since it simplifies the process of submitting your annual taxes and, more crucially, it separates your personal assets from those of your business.
Additionally, verify with a local competent authority to find out what kinds of licenses and permits are necessary to establish a photography business in your area by inquiring with that authority about the prerequisites..
Name Your Business & Get a Domain Name for your website
Picking a name for your pet photography company that is both memorable and accessible will go a long way toward establishing your place as a reputable brand in the market in the near and immediate future.
Also, Read My blog on How to Name your Photography Business
In the event that you are interested, the following is a list of some of the business names for pet photography companies that I particularly like:
Dogfolk
Puppy Tales
Hairypants Photography
The Photographer
Some photographers want their brand to have a more professional appearance; therefore, it is important to give serious consideration to the brand name and test it out on a variety of people.
We use Namecheap to Purchase all our Domain names .. here is the link to purchase the domain for your Pet Photography business.

Get your Domain from Namecheap

Get your Pet Photography Website Up & Running
Create a website immediately. Regardless of what kind of business you run, this method will help you succeed.
As much as it may seem like a lot of work, putting together a website is one of the best investments you can make for your company.
Your pet photography will attract attention when posted online. That is much more so when it's noticeable.
Perhaps they'd like to get in touch with you! Consider the potential of a website that not only features your work but also facilitates online bookings.
BOOM. Using an online system, you may increase your lead generation and easily snag new customers.
And yes, this means that you can secure new business even as you snooze.
Also, read; 7+ Best Website Builders for Photographers in 2022
Get some Photo Editing Tools
Purchase some software for editing photos.
When it comes to establishing a successful pet photography business, having up-to-date photo editing software is one of the most crucial things you can have.
There is a wealth of high-quality photo editing software currently on the market to choose from. Choose the one that works the best for you.
In this line of work, it goes without saying that having skills in photo editing will put you miles ahead of the competition.
Also read: The best tablet for Photo editing in 2022
7+ Best Website Builders for Photographers in 2022
Know the Ongoing costs of pet photography Business
What are the continuing costs associated with operating a business that photographs animals?
The majority of pet photographers choose to forsake the traditional studio setting in favor of working out of a mobile studio.
This allows for greater flexibility and results in a significant reduction in overhead costs.
When creating your budget, you should take into account the following recurring costs:
Photography Gear repairs and replacement
Toys, snacks, and leashes for the animals
Registration costs are paid to the state annually, sales tax licensing fees, and occupational taxes paid to the city
Ongoing training and instructional workshops
Upgrades to the software
Marketing materials
Hosting of websites and upkeep of those sites
Payroll taxes – once you get started, you might want to think about using freelancers to help lower your startup expenses.
Insurance for legal responsibility
Mobile studio props; in order to keep up with the times, you'll need to continue adding to the possibilities available in your studio.
Set the Pricing of your Services
What do pet photographers charge? I checked with a few pet photography Businesses in Melbourne- rates begin at $99 for a simple session with an online gallery from which to choose photographs.
The session costs increase to almost $800, which includes high-resolution photographs and a selection of items.
Obviously, you may need to begin with cheap pricing that represents your level of expertise or at a level that would attract new consumers and allow you to grow a portfolio.
You shouldn't discount the value of complementary items or services.
As a photographer, it can be nerve-wracking to propose a price increase. Sometimes company owners are too self-conscious about their prices to actively pursue upselling opportunities.
Well, if you're delivering a worthwhile extra that can supplement a service that they're already interested in investing in, it can help cushion that large investment until you're ready to buy it!
Change your approach to what you're prepared to provide. You can easily increase your earnings and make a customer even more satisfied with their purchase by offering them add-ons like as canvas prints, calendars, magnets, and monthly memberships (and share your info. with others).
More money can be made with less time spent on emailing potential buyers by using a professionally written and branded investment guide. Check out our sample photography Pricing Calculator- You can download for free.
Market/Advertise your Pet Photography Biz
Advertising is not always inexpensive, but it is effective! Adwords and Facebook advertisements are the most effective and can be targeted to certain demographics or geographic locations.
I would suggest advertising within 100 kilometers of your city, so you're not stuck in traffic when you could be photographing dogs at a nearby beach.
Large events such as the Dog Lovers Show in your city are ideal for advertising and purchasing a booth. Although having a booth at the trade show is expensive (about $2,000 from memory), it brings in clients and increases brand recognition.
Maintain a constant social media presence by posting frequently.
You were prepared for this eventuality. Social media content marketing is extremely popular for two main reasons:
1) a sizable percentage of the world's population uses social media on a regular basis, and 2) promoting a business on these sites is quite easy and costs nothing.
What follows is a list of suggestions to get you going. Share your working approach, why you think professional images are better, some finished work, a client's experience, and more!
Advertise on Facebook.
Using Facebook advertisements is a great method to promote your pet-related business. Local businesses can benefit from social media advertising since it is cost-effective and easy to tailor to a specific marketing budget.
Want some aid? Try giving away a free initial consultation, introductory meeting, or other service! If you can impress them, they will return.
Put up a tonne of posts on your blog.
To become recognised as an authority in the pet photography field, you must first establish yourself as such through your blog.
On pet photography advice, of course, but also client anecdotes that show your method in action. Spreading images you've taken of shelter dogs can assist immensely.
Camera Related Articles:
About the Author:
Manny Acharya is the co-founder of Artmellows. Your go-to place for Design, Digital Art, Digital sculpting, Photography, Design Tools and gears Info, and Product Reviews. Manny is a Digital Artist, 3D Sculpt Designer, Ardent Photography, Drone flying Enthusiast, and tech Lover. He supercharges Digital Art and design by crafting memorable 3D sculptures & 2D Design and art. Learn more About Manny:
PS: Manny has created a Beginner Friedly ebook to Learn the Nomad 3D Sculpt App. Know More about the eBook. Know more about Manny