How to start Real estate Photography Business in 2023?
Affiliate Disclaimer: Artmellows.com may contain links to affiliate websites( Amazon and others), and we receive an affiliate commission for any purchases made by you on the affiliate website using such links. For more Info check our Disclosure here.
The field of real estate is one in which photography is an extremely important consideration. It contributes to the creation of a stronger impact on potential customers.
📈Checkout out our Latest and in-depth blog about 🌐The Ultimate Guide to start, grow and Make money in Photography Business
There are a number of positive aspects that come with being in the profession of real estate photography.
One advantage is the independence that comes with having a schedule that is less rigid than that of a typical 9-to-6 worker.
The use of a digital single-lens reflex camera (DSLR), external flashes, and a tripod is very satisfying to work.
In addition to this, get ready to wave goodbye to the masses of people. Because of the nature of this employment, it is necessary to steer clear of congested areas and refrain from hurrying to get to the office on time.
However, professionalism is required in order to be successful in the real estate photography market.
It is essential to get one's head and heart in the right place in order to produce deliverable images. Each photograph ought to focus attention on the primary objective of the real estate building.
The following will provide further ideas that will show how to begin working in this area.
It is essential to have complete knowledge of everything associated with real estate photography before moving on to the various stages of the process.
Ensure that it is lawfully registered and that it complies with all applicable laws.
What do you need to get started with Real Estate Photography Business
You will require the following Tools & Gear to begin your career as a photographer:
In addition to that, it goes without saying that you should have solid photography skills. And this is the most challenging aspect to pick up and perfect.
On the other hand, if you've dedicated some of your time to learning photography, then you're already more than halfway there! Here is the blog on 7+ Best RealEstate Photography Courses in 2023 [ be the best]
Also read: 7 best 360 cameras for real estate Photography in 2022-2023
Is It the Right Time to Start Your Own Real Estate Photography Business?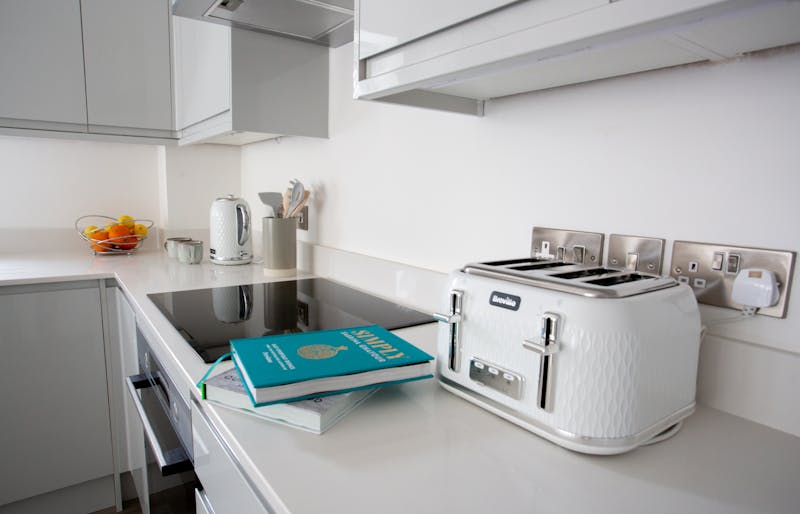 If real estate photography is the photographer's specialty and primary emphasis, then selecting this option could prove to be the most appropriate one.
However, it still depends on the individual's objectives and the resources available to them.
To begin, it is essential to maintain a flexible stance about the turnaround time. The client is responsible for adhering to the specified time range.
Every photographer who works in the real estate industry should be willing to be adaptable. They need to have the attitude that they are willing to take a risk in order to find new clients or business possibilities.
Freelancing describes the work that one does when operating a real estate photography business.
Customers come and go, and this kind of work is considered to be a specialized job.
Despite the fact that this is the case, there is still the opportunity to secure high-value customers. The compensation provided by these clients is higher for real estate photographers.
The ideal candidate is someone who is skilled in photography and has an eye for intricate architectural features.
It is possible that an individual's contacts in the real estate market could prove to be a significant advantage for them.
However, in order to run successfully, a real estate photography firm needs dependable transportation. They will be able to transfer equipment and arrive at the location of the photoshoot thanks to this.
How to Start a Real Estate Photography Business?
Get things rolling with a solid game plan.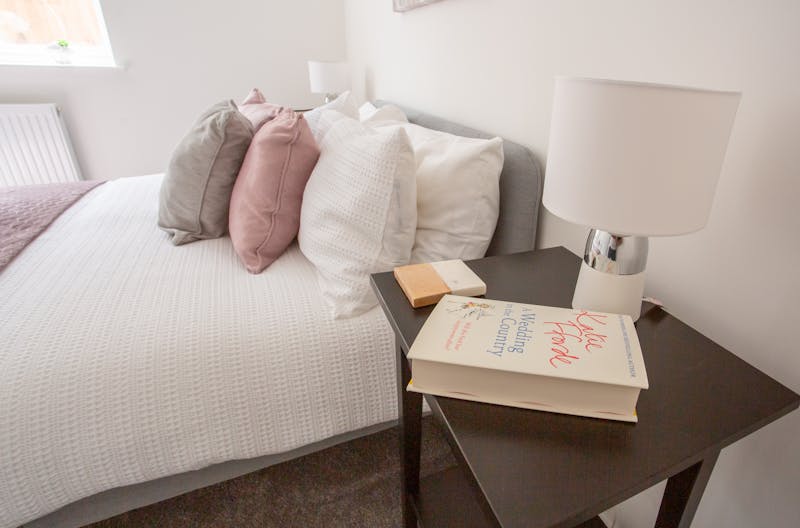 A plan ought to serve as the foundation for everything. But you shouldn't just follow the "plan" that you have in your head.
It needs to be well arranged as well as well thought out. Establishing a goal for the immediate future should come first, followed by one for the further future.
Consider the market segment you want to serve in order to attract a specific type of customer. Ask questions such as:
Is the sale of luxury real estate one of my areas of expertise?
Despite the increased income, am I capable of meeting the huge demand that this industry has?
Should I perhaps use the hotel photography option instead?
Or am I going to specialize in photography for Airbnb?
The photographer's specialty and areas of interest should come first in your consideration. Even if a photographer has the ability to work in a variety of specialized fields, it is far simpler to establish a name for themselves in one particular area.
In addition to this, it will differentiate the brand from those of its rivals.
Be sure to do research on both the local market and your potential rivals before launching a new company.
Is the market for your product or service already oversaturated in the location where you intend to set up shop?
The intended readership is yet another factor to take into consideration. Photographers have the option of working for either owners or agents, or they can do both.
Brand Your Photography Business By Establishing a Separate Legal Entity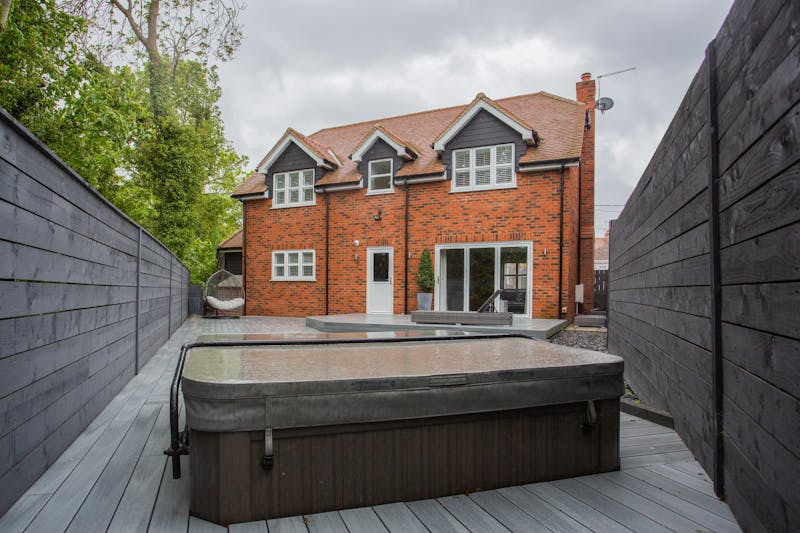 Every photographer should make establishing a solid business structure a top concern. The structure has an effect on the reporting of income, taxes, and the aims of the organization.
Make sure that you pick the kind of structure that is the most appropriate for the photography business's requirements. Naturally, this will be determined by the requirements and tastes of the photographer.
The following are some company formats for Real Estate photographers:
Sole Proprietorship
Partnerships
LLC
The Photography Industry Stats:
The photography services sector is on the road to recovery. Individual photographers, partnerships, studios, and even major corporations like Adobe stock appear more vibrant in 2023.
According to the current Photographic Services Global Market Report, the market has reached around $36.42 billion in 2021… This is largely due to the Covid-19 rebound, which halted our industry.
Intriguingly, the projection for 2025 is $44.07 billion at a CAGR of 5%.
I am not quite as optimistic, given that several of the "big companies" they name, such as Portrait Innovations, are closing studios across the nation. Another "big corporation," Adobe Stock Images, is arguably the most prominent stock picture agency. More and more websites are using high-quality, free stock photographs from websites such as Freepix.com
Get the right Photography Gear
When beginning a business in real estate photography, having the appropriate equipment is absolutely necessary.
The good news is that they are neither overly expensive nor very hard to find. A camera is the most essential piece of equipment for any photographer. Obviously.
It is not necessary for it to be of good quality. If you are just getting your business off the ground, a simple camera will do.
However, if funds are available, it would be wise to purchase a more capable camera. This enables a longer period of usage as well as a shot of superior quality.
The topic at hand is what should be prioritized the most. In the field of real estate photography, this may include photographs taken both inside and outside of the property.
A sturdy tripod and a lens with a broad field of view are two more vital instruments. These will take care of the vast majority of the requirements for artistic real estate photography.
When it comes to the lens, it needs to be either wide-angle or ultra-wide.
Any camera body will suffice as long as you also have these two accessories. The end product will be images that stand out and grab your attention.
As long as the design of the wide-angle lens is intended for a camera with a crop sensor, then they should be fine to go.
An entry-level wireless flash is another item that, if purchased, would prove to be an excellent investment. The quality of the lighting and background are both improved as a result.
Also Read: 7 Best 360 cameras for real estate Photography in 2022-2023
Top Pick
GoPro MAX —360 Camera
Why we like it:
GoPro is an action camera pioneer, and their 360° camera, the GoPro Max, is our favourite from the brand. Its ruggedness, high-resolution 16.6MP images, ability to shoot in multiple resolutions, and stunning 5.6K video and slow-motion capabilities make it an excellent choice for adventure photography.
If you want to do more than just shoot video, this is a tough camera to beat.
It also has voice control and HyperSmooth stabilisation, which allows you to capture stable videos in any condition—even when it's dark or windy.
The camera can also capture stunning 270-degree panoramic photos with a choice of four digital lenses and live stream directly from the device, while the six-mic array ensures that your videos have the audio quality they deserve.
Tech Info: Waterproof: 5m | Battery life: 108 minutes (1440p), 78 minutes (5.6K) | Dimensions: 12.76 x 6.5 x 6.38 inches | Weight: 1.12 pounds | Megapixels: 16.6MP | Max video resolution: 5.6K/30 FPS |
Like:
Stabilization is very strong.

360-degree photography

Excellent in-camera audio

Waterproof
Don't Like:
No 4k Video capture

single lens capture maxes out at 60 fps
We earn a commission if you make a purchase, at no additional cost to you.
Hone your Photo editing skills
If you want to provide the level of service that today's real estate customers expect from you, you're going to have to put a lot of effort into real estate photo editing, retouching, and post-processing.
Not to mention the fact that when your business grows, you'll quickly discover that photographing more than two or three houses in a single day can make for a very long night of photo editing.
The good news is that it's never been simpler to learn how to edit photos with Adobe. Get to know adobe Adobe Photoshop.
Adobe offers their Photography plan, check them out, they are cool.
Check out some of the best Photo Editing Courses
Hone your Photography skills
Maintain your commitment to learning new things and enhancing your skill set.
It does not matter where you are in your profession as a wedding photographer; you really must make it a priority to continue your education.
Your skill sets may always be improved upon, much like any other creative business you might run. You should never stop studying and become educated in your field of work.
If you bring in fresh skill sets, your company will have a better chance of continuing to thrive and prosper. You can choose from among a large number of available wedding photography courses on UDEMY RealEstate Photography Courses, CreativeLive Real Estate Photography Courses & SKILLSHARE
5 best Udemy RealEstate Photography Courses
If you are prepared to continue improving your photography talents, then enrolling in an online education program is an excellent choice for you to make.
You may easily maintain working on expanding your skill set without having to physically go into a classroom, which is something that any busy small business owner can appreciate.
Related Blogs
Promote Your Capabilities as a Photographer.
It is now time to communicate with the customers. Putting together a portfolio and working on business cards should be your first order of business.
However, putting your attention solely on these techniques could not bring in enough customers. The level of competitiveness in this day and age is really high.
Therefore, photography companies and photographers need to devise multiple strategies for promoting themselves. If the first method is unsuccessful, you can try alternative methods, such as looking through websites that list available properties.
Consider putting additional work into the portfolio while simultaneously requesting a reasonable payment for the service. This is an important consideration to bear in mind.
The pricing should be determined in accordance with the photographer's level of expertise. Therefore, it is essential to obtain training and improve one's skills in order to establish a more reasonable price and attract a greater number of customers.
Calling or emailing potential customers without any prior relationship with them is known as cold calling or cold emailing. Every communication should have a link to the portfolio; don't forget to include it.
To encourage customers to read the message and direct them to the desired action, you should make it as personal as possible.
Get your RealEstate Portfolio Website Up & Running
Having a website is the most effective way for a photographer to promote the service that they are offering. Why not put your name out there by creating a website and connecting with other members of your online community?
Prospective consumers have the ability to browse images and examples of completed work via the website. These serve to give a sense of what the photographer could offer to the customer, which is quite helpful.
If the photographer is new to real estate photography, this can provide a challenge for them. If they don't have images to exhibit, how can these photographers show off their skills?
Taking photographs around your own home might serve as one of the building blocks for a portfolio. You may even have a photo shoot at the home or room of a friend and do it for free.
Remember to use either Adobe Lightroom or Photoshop to edit and enhance the photographs. Utilize them in a way that brings attention to the most vital aspect of a home or area.
Bear in mind, however, that editing does not necessitate the use of a plethora of filters and a needless background. Maintain a straightforward approach, and be sure to emphasize the most important aspect of the space.
The portfolio is where you should keep all of your best work. Prioritize the acquisition of quality over quantity.
Clients are going to look at your work regardless of how many images of projects you have in your portfolio of yours. Choose no more than ten to fifteen images to display, and be selective while making your selections.
Related Blogs
Get in Touch with Real Estate Professionals in your area
If the company is still in its early stages, consulting with real estate agents in the immediate area is a smart move. Display the best photographs taken from each of the various areas of the listed residences.
Now is the time to start making contact with multiple agents. Photos of real estate will benefit greatly from the photographer's participation in local open houses or other types of listings.
Free services are something that real estate photographers should avoid offering to their clients at all costs. When providing a service to customers, photographers need to have complete confidence in the quality of their work.
The photographs that real estate brokers search for are ones in which the available homes are appealing to the eye. Compile your greatest work into portfolios and have them on hand for any potential clients that may come your way in the future.
Invest in classes and education.
Real estate property photography is very different from portrait photography, so you need to learn how this niche works before you can get paid gigs in it.
You can learn everything you need to know about real estate photography from videos, courses, and workshops that you can find online.
Set aside time to go to lectures or workshops in person, since some of them may include activities you can do right away to use what you've learned.
Also Read: 7+ Best RealEstate Photography Courses in 2023 [ be the best]
How Much Should you Ask For this Real Estate Photography Gig
When a real estate photography business is first starting out, this is the most difficult question to answer. It is the first item that you should consider before beginning your search for actual customers.
If it is difficult to determine the pricing, the local photographic community is the finest source of information to consult. You may find them on social networking platforms such as Facebook Groups, MeetUp, and others.
When you enquire, please be explicit. The cost varies from one specialized market to the next.
The amount of time spent filming and photographing the work, the extent of the project, as well as the size of the property and its value should all be taken into account. The location of the photographers is another factor to consider.
On average, the price range for a quick job is between $150 and $250, or between $500 and $1,000. Investing between one hundred and one thousand dollars in a potentially lucrative venture is necessary.
Of course, the price is also determined by the level of expertise and experience possessed by the photographer. One can improve their photography talents, rise to the top of their field, and make more money.
The pricing is not solely determined by the quality of the real estate photos. Here are the aspects that need to be taken into account.
The length and width of the house.
The time required for a turnaround
Time spent in preparation
Travel costs
Time spent editing
What You Should Anticipate From A Regular Workday Within The Real Estate Photography Industry
Having a business that specializes in real estate photography typically requires going out into the field to take photographs. In light of the fact that running a business and taking photographs can consume a significant amount of time, you should anticipate having a schedule that is more flexible.
It is imperative that a meeting with the clients take place before the start of the photoshoot.
Learn what they anticipate to come of the initiative by inquiring about it. Inquire about their ideas and whether they have any specific requirements.
The following items should be covered when working with customers:
Before the photoshoots begin, the property will be surveyed.
Photographers can use this information to determine what time of day is best for taking pictures outside.
They are also provided with an estimate of the necessary amount of lighting.
Having the ability to arrange a place and knowing the ideal angle for each photo are both essential.
Examining and making adjustments to the photographs.
Providing the customers with the altered versions of their images and sending customers messages to enquire as to whether or not they have received the images.
The retaking of the photos and the re-editing of the existing ones.
Performing administrative tasks such as inputting information and paying bills and payrolls, among other tasks.
The very last but certainly not least step is to work on marketing and networking. This is one of the most important aspects to work on in order to acquire more customers.
You can accomplish this by speaking with former customers. Additionally, you should participate in meetings with realtors and collaborate with real estate agents as well as businesses.
Participate actively on the many social media platforms.
Ensure that your real estate photography firm has a strong presence on social media. Instagram, Pinterest, and even Facebook are all good options. These are the ones that get users interested enough to look at the photographs.
Make an effort to gain a larger and larger following. If you have more followers, you have more potential customers.
If you have a sizable following, you may be contacted by well-known hotel chains or real estate agents. This is especially likely if you have a lot of followers. They may present you with business opportunities that will raise awareness of your work while also benefiting their operations.
Participating actively on social media platforms is another effective technique to learn more about the people that make up your ideal customer base. They are able to provide you with feedback, even if it just consists of likes and comments on your post.
You should think about uploading some images from behind the scenes. These can demonstrate how professionally you have set up and prepared.
If you have a large number of followers, it is possible that you will be given the opportunity to branch out into other areas of photography. I know photographers who started off shooting homes and then moved on to hotels and eventually moved into interior photography.
Post often on social media sites
Go make a business page on Facebook or an Instagram account if you don't already have one.
Then, post often to keep your current clients up-to-date and to help bring in new ones.
What do you want to post? Photos! Choose pictures that show the style of home you WANT to photograph in the future.
The style of the photos you post will draw people to your business. It's best to pick work that shows the kind of subject or home you want to take pictures of often.
FACEBOOK: When photos are added to Facebook posts, they get 53% more likes, 104% more comments, and 84% more clicks. Targeted advertising on the platform lets you reach people based on their age, location, behavior, and interests.
Get on to Reels on Facebook & Instagram: Post regularly short Videos on Reels ( FB & Insta) .
INSTAGRAM: This is a global platform where you can tell a story through photos. Hashtags like #properties, #dreamhouse, #homegoals, and #rentalproperty give your posts a more personal feel.
Youtube: This is a global platform where you can tell a story through Videos. Hashtags like #properties, #dreamhouse, #homegoals, and #rentalproperty give your Videos a more personal feel.
Get on to "SHORTS" on Youtube: Post regularly short Videos on Shorts
PINTEREST: This is still one of the top places where people go to get ideas for their projects or hobbies. Your real estate photos can be turned into pins that link back to your website.
TWITTER: Your tweets help you get to know your followers and potential customers on a personal level, which increases conversions and engagement at the same time.
Go to events for networking
You can go to conventions and meet real estate agents there. Some of them may be willing to have you shoot for them for free or at a reduced rate.
Create a Real Estate Photo Website
Setting up a website is one of the best ways to advertise your services because it lets people see important information and high-quality photos all in one place. A website for real estate photography should have a good balance between design and how it works.
You can add videos and blog posts as well as pictures to show that you are a professional real estate photographer. In the same way, your website can be a way for potential clients to find you online and hire you.
Also read: 7+ Best Website Builders for Photographers in 2022
Put together a resume/Portfolio: You can start making a portfolio for real estate photography by taking pictures of the inside and outside of your own home. You can also ask friends or business owners in the area if you can take pictures of their houses and shops. Use items like flower pots, carpets, or magazines to make interesting compositions.
Spend money on classes and education.
Real estate property photography is very different from portrait photography, so you need to learn how this niche works before you can get paid gigs in it.
You can learn everything you need to know about real estate photography from videos, courses, and workshops that you can find online.
Set aside time to go to lectures or workshops in person, since some of them may include activities you can do right away to use what you've learned.
Also Read: 7+ Best RealEstate Photography Courses in 2023 [ be the best]
Market your Photography services
There are different ways to market yourself as a professional real estate photographer. One of the best ways to connect with a client is to use social media.
Check out websites that list jobs in Real Estate photography.
Check out websites that list jobs in real estate photography.
Full-time real estate photographers can find clients through freelance job websites, as well as through events and social media.
Fiverr: perfect Platform to offer your freelance services that are just right for any company. Hire the Best Real estate photography Experts.
Find the most talented Real estate photography experts on Fiverr to bring your ideas to life.
UPWORK
This site helps you find jobs that match your skills. Also, it serves most clients who pay well.
LINKEDIN
This is a professional site where employers and companies can post job openings and talk to people who want to work for them. Employers can also see if you are available for real estate photography work by looking at your profile.
FREELANCER
People can show off their portfolios, post their projects, and look for creative projects here.
CRAIGSLIST
A platform with different parts for different jobs. It also divides job postings into subcategories to help people find the right work based on location, pay, and job requirements.
Try to Provide (Trending/latest?) services
What are the services that agents/Homeowners want right now? In 2023, it's probably aerial photos or photos taken with a drone and 3D tours. Figure out what's Hot in real estate Photography on a regular basis and try to put that service in your gig.
Most likely, aerial photos will be around for a long time. Agents will always have bigger homes or homes near lakes or with views that are easy to show off from above.
What will 3D Tours be used for in the long run? Only time will tell. They are great tools that are also very in style.
But it's still not clear if companies like Matterport and iGuide will be as popular in the coming years as they are now.
Don't let that get you down, though! If your market is using these tools a lot for listings right now, ride that wave and make money while it's hot!
Wrap up Note
The beginning of a career as a real estate photographer involves extensive planning and preparation. To get the ball rolling, you are going to need to spend both money and time.
Your efforts are going to pay off in the end. Continue to get better at things and pick up new skills in order to produce excellent results. You will be able to land more and more real estate photography jobs as a result of these.
Camera Related Articles:
About the Author:
Manny Acharya is the co-founder of Artmellows. Your go-to place for Design, Digital Art, Digital sculpting, Photography, Design Tools and gears Info, and Product Reviews. Manny is a Digital Artist, 3D Sculpt Designer, Ardent Photography, Drone flying Enthusiast, and tech Lover. He supercharges Digital Art and design by crafting memorable 3D sculptures & 2D Design and art. Learn more About Manny:
PS: Manny has created a Beginner Friedly ebook to Learn the Nomad 3D Sculpt App. Know More about the eBook. Know more about Manny