Affiliate Disclaimer: Artmellows.com may contain links to affiliate websites( Amazon and others), and we receive an affiliate commission for any purchases made by you on the affiliate website using such links. For more Info check our Disclosure here.
How to Start Wedding Photography Business in 9 Steps[Wedding Photography business plan]
Wedding Photography Business.
Even today, the majority of engaged couples (94%) consider hiring a photographer to be an important expense.
📈Checkout out our Latest and in-depth blog about 🌐The Ultimate Guide to start, grow and Make money in Photography Business

However, professional wedding photographers might take heart in the fact that the pandemic has not diminished their clients' appreciation for having a skilled photographer capture their special day.
According to Wedding Wire, couples are indeed engaging fewer wedding providers, but choosing a wedding photographer is still the top priority for 94% of engaged couples.
The global pandemic has made us reevaluate our traditional wedding practices. The wedding photography industry may not have recovered fully yet, but with enough persistence and initiative, it may do so as soon as next year.
So, this makes the wedding Photography Biz can highly profitable business..
Here are the 9 things you need to consider before starting your Wedding Photography Business
Wedding Photography Business Stats
In 2023 & Beyond we will see a dramatic increase in the number of weddings.
We may or may not reach the levels predicted by Wedding Report, but if we do, 2023 will likely be the busiest year for this cohort of wedding photographers.
According to the Wedding Report, there will be as many as 2.47 million weddings in 2019. This would be the biggest number of weddings held annually since the 1980s( Source)
Is Wedding Photography Business Right for You?
Prior to starting a photography business, it is crucial to determine if you possess the necessary qualities to be successful. Below, we highlight some of the features that will serve as a major plus:
Tools & Gears Are your tools, equipment, and accessories sufficient? Do you have enough Photography Knowledge specific to wedding photography? Are you aware of the Latest Trends in wedding photography?.
Wedding photography is comparable to sports photography in that missed moments are unlikely to be replicated. For Instance, If you miss the Kiss the bride Moment it can't be redone.
Before you begin charging for your services, you should learn your equipment inside and out.
Photographers mostly make use of a plethora of lenses and cameras and Videographer Wedding videos shot from multiple perspectives (including the groom's response as you go down the aisle and your friends and family's tearful reactions) have a more cinematic quality.
Perfect attitude: Being a wedding Photographer can be tiring at times because, unlike Other Photography Biz Models, Wedding Photography can be a full day-long event. Are you a patient person? Are you willing to be Clicking the camera the whole day?
You must be Okay with carrying your Photography tools & Bag all day long In the midst of an unknown large crowd.
Decide on Different service offers Within Wedding Photography
You can provide a number of services to fulfill the needs of your clients. Clearly describe each product and service on the brochure. It will assist your client in deciding between several settings.
For example, studio sessions, home sessions, and outdoor settings.
Wedding Videography: Video clipping is another option to earn more income. You can provide wedding videos that include music, titles, and other effects.

Creative Photo Frames: You can offer a wide variety of creative photo frames. Including frames made of bamboo, wood, metal, canvas gallery wrap, photo albums, and even glass. This will aid in increasing your revenue.

Outdoor Location Portrait: Sometimes Couples prefer to have their wedding portrait taken at their home or in an outdoor setting. Your equipment must be moved, staged, and disassembled.
You must consider the various pricing options for this. In this situation, you will require assistance.
Drone footage of wedding locations – You can offer Drone wedding photography .Suppose this… The bride and groom are tranquil as they ride in a beautiful horse-drawn carriage across the countryside.
A video camera, meanwhile, flies up a hundred feet to capture the breathtaking view below. This is Trending nowadays.
Edited documentary fashion for a reception. All of the speeches, the cutting of the cake, the first dance, and the tossing of the bouquet will be captured here (as determined by the couple).
We also offer enhanced audio and lighting, as well as multi-camera editing.
Ceremony documentary-style edit. This includes all footage from your entire ceremony edited into a watchable documentary-style cut. We edit from multiple camera views and include audio enhancement from our wireless microphones to create a seamless video.
You can try to Bundle them as well as offer individual services depending on the Budget of your client.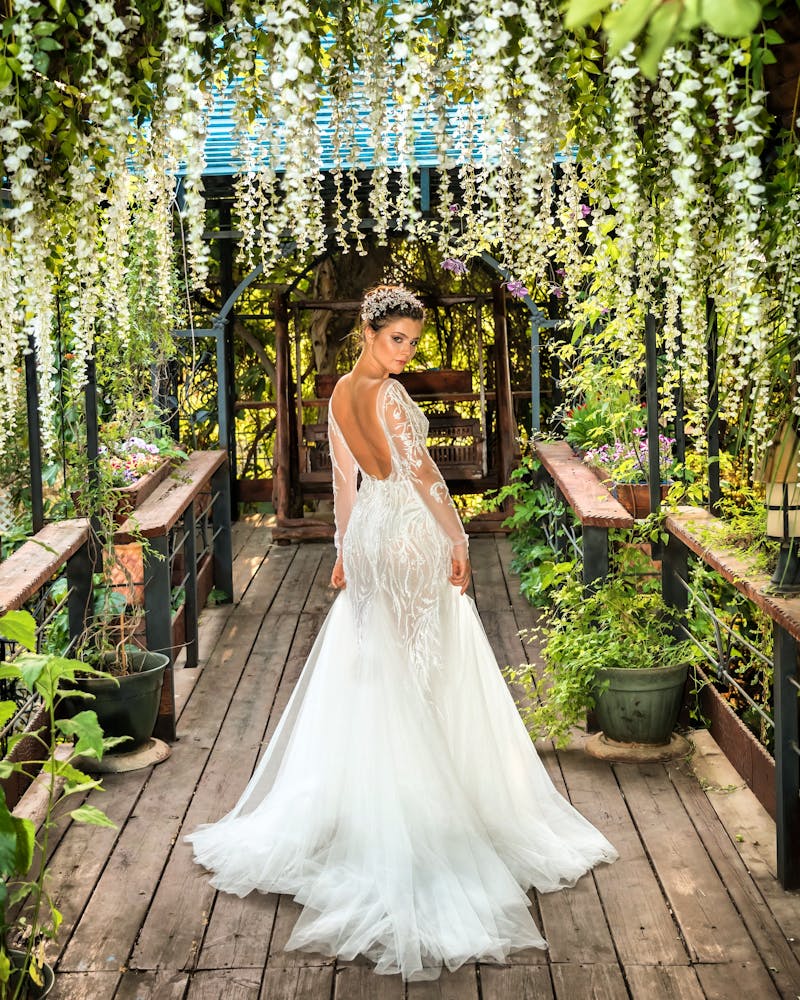 Tools & Gears For Wedding Photography Business
If you want to be taken seriously as a wedding photographer, you must have high-quality equipment.
Cameras:
You will require many digital cameras, as well as tripods, reflectors, and a range of lenses and flashes.
You must understand how to use lighting, lenses, flash, shutter speed, angles, and postures to obtain the most detailed photographs of your subject possible.
You must have a thorough knowledge of different Kids of cameras used for wedding Photography
Here is a quick list of the Best cameras for wedding Photography:
Also Read: 7 Best Cameras for Wedding Photography
Lenses
Buy quality equipment, especially lenses. Prime lenses are not inexpensive, but you certainly get what you pay for.
Which are the best lenses for wedding and event photography?
16-35mm f/2.8 wide-angles (or Equiv): Perfect for the church, reception, and group shots
90-100mm macro lens: For close-ups of the ring and table decorations and a great focal length for head and shoulders portraits too
35mm f/1.4 or 1.8: The classic focal length for candid shots, with a wide aperture to handle low light and deliver nice background blur
70-200mm f/2.8 telephotos: Fit for portraits and creative background blur
24-70mm f/2.8 standard zooms: The ideal ready-for-anything lens to keep on the camera
Also Read: 7 Best wide-angle Lenses for canon cameras
Pro Note:
A macro lens is an essential piece of equipment for any wedding photographer who works professionally.
In spite of the fact that macro lenses are the superior choice for professional photographers, a prime lens with a focal length of 50 millimeters is more than sufficient for amateur wedding photographers.
When choosing a lens, it is important to keep your wedding photography spending in mind.
During the celebration, it is really necessary to utilize a broad variety of different photographic tactics.
It is essential to take into consideration the particulars of the wedding that you will be photographing in order to select the lens that will serve you the best.
Consult our extensive list of videographers if you want your wedding film to have a chance at being named one of the greatest films of the year.
Register Your Wedding Photography Company
Establish yourself as a legitimate wedding photographer with your own business.
It is suggested that you establish your photography business legally if you are a photographer. I am not a lawyer or a certified public accountant, thus I am unable to make any suggestions regarding the kind of company that you could establish.
The registration of your company is an absolute necessity if you want to run a legally compliant and hassle-free business.
Determine the most suitable organizational structure for your company by taking into account its resources and the scope of its activities.
For instance, if you live in the United States, forming a limited liability company (LLC) is a common choice since it simplifies the process of submitting your annual taxes and, more crucially, it separates your personal assets from those of your business.
Additionally, verify with a local competent authority to find out what kinds of licenses and permits are necessary to establish a photography business in your area by inquiring with that authority about the prerequisites..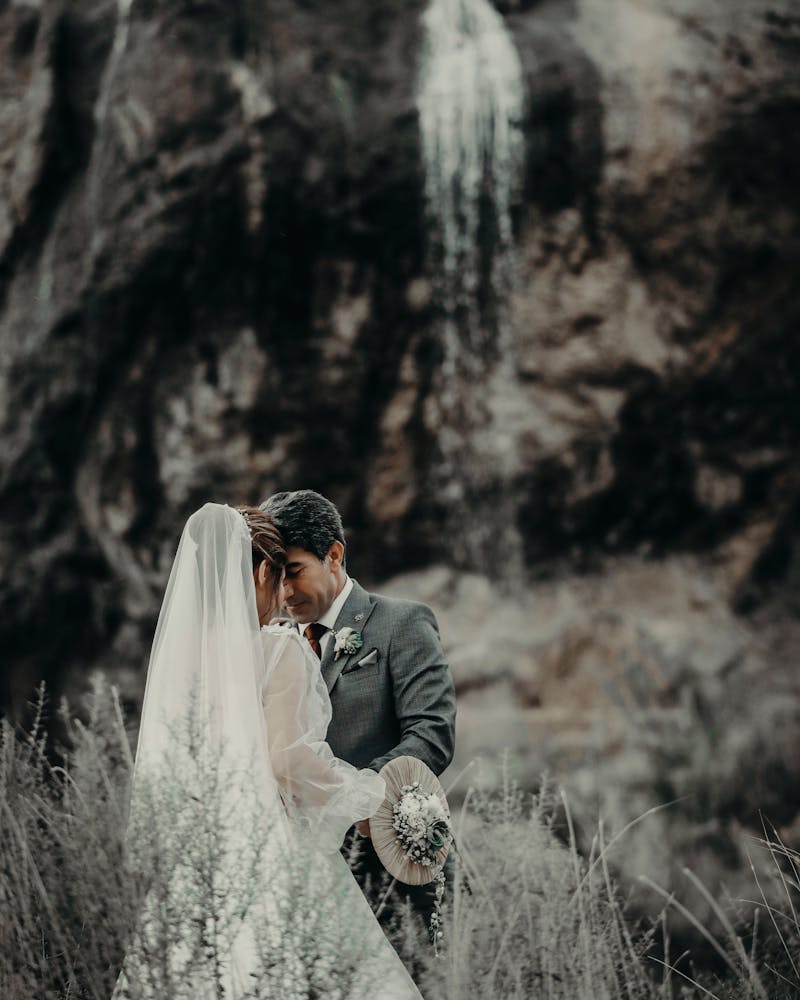 Put in place the appropriate contracts for the wedding photography Business.
When it comes to owning a wedding photography business, contracts are an absolute must.
A contract is an essential tool for providing both you and your company with necessary legal protection.
You should also make sure that your client is protected in the event that something unexpected occurs.
For photographers interested in beginning a career in wedding photography, the use of contracts is a necessary must.
Name Your Business & get a Domain name
Nowadays most Businesses have an online presence. So, Picking a name for your wedding photography company that is both memorable and accessible will go a long way toward establishing your place as a reputable brand in the market in the near and immediate future.
Some photographers want their brand to have a more professional appearance; therefore, it is important to give serious consideration to the brand name and test it out on a variety of people.
We use Namecheap to Purchase all our Domain names .. here is the link to purchase the domain for your wedding Photography business.
Get your Domain from NameCheap

Make sure that your business as a "wedding photographer" has a Portfolio website.
Creating a website is the next step you need to do after launching your wedding photography business. Because of this, prospective customers will be able to discover your company and investigate the services you offer.
In light of this, you need to have the ability to develop a website that will guide potential clients to your business.
Wedding photography businesses rely heavily on SEO, which may have a significant positive impact on your company if it is implemented properly.
Also, read:7+ Best Website Builders for Photographers in 2023
Hone your Photography skills
Maintain your commitment to learning new things and enhancing your skill set.
It does not matter where you are in your profession as a wedding photographer; you really must make it a priority to continue your education.
Your skill sets may always be improved upon, much like any other creative business you might run. You should never stop studying and become educated in your field of work.
If you bring in fresh skill sets, your company will have a better chance of continuing to thrive and prosper. You can choose from among a large number of available wedding photography courses on UDEMY, CreativeLive & SKILLSHARE
If you are prepared to continue improving your photography talents, then enrolling in an online education program is an excellent choice for you to make.
You may easily maintain working on expanding your skill set without having to physically go into a classroom, which is something that any busy small business owner can appreciate.
Also, read; 7+ Best Online Photography Courses for beginners in 2023 [ be the best]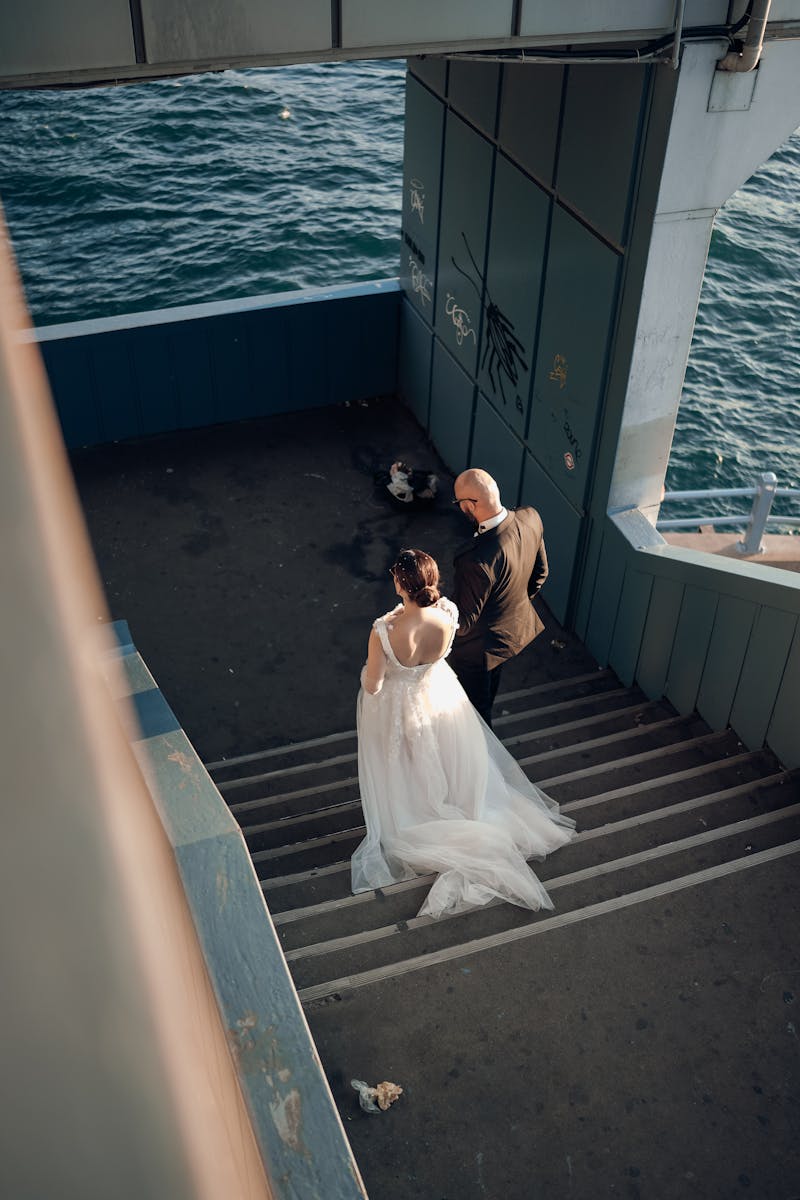 Purchase some software for editing photos.
When it comes to establishing a successful wedding photography business, having up-to-date photo editing software is one of the most crucial things you can have. We spoke to Brook T and this is what Brook said
" I use Adobe Photography tools ( Now comes in the New Photography plan). The two software that I use is Photoshop and Lightroom Classic which are vital for many Photographers.

Brook T – Wedding Photographer, Melbourne Australia
There is a wealth of high-quality photo editing software currently on the market to choose from. Choose the one that works the best for you. In this line of work, it goes without saying that having skills in photo editing will put you miles ahead of the competition.
Amateur photographers may need to weigh this choice more carefully in comparison to other options that are more reasonably priced, such as Adobe's Photoshop Express. However, the Adobe Creative Cloud Photography offering will be beneficial to professional photographers.
Adobe offers their Photography plan, check them out, they are cool.
Determine Your Editing Process, as well as Your Personal Style
When you first begin a business as a wedding photographer, one of the most important tasks you will face is determining your photographic style and your workflow.
You have to figure out what makes your company unique in comparison to the other companies that provide wedding photography.
Because there are many other photographers operating in any given local market, you should consider your post-processing approach to be something that sets you apart from the crowd.
You also need to determine how your workflow for editing will manage the processing of wedding photos.
Do you think you could complete the wedding planning in a couple of weeks? Does it take an entire month to complete?
Think about the photo editing software you're using and how it affects the process you go through.
Decide on the Packages to offer & Set the Pricing of your Wedding Photography Services
What do wedding photographers charge? I checked with a few wedding photography Businesses in Melbourne- rates begin at $2500- $5000 for a simple session with an online gallery from which to choose photographs.
The session costs increase to almost $2k, which includes high-resolution photographs and a selection of items.
Obviously, you may need to begin with cheap pricing that represents your level of expertise or at a level that would attract new consumers and allow you to grow a portfolio.
Also Read: What to Include in Wedding Photography Packages[ What Industry Experts say]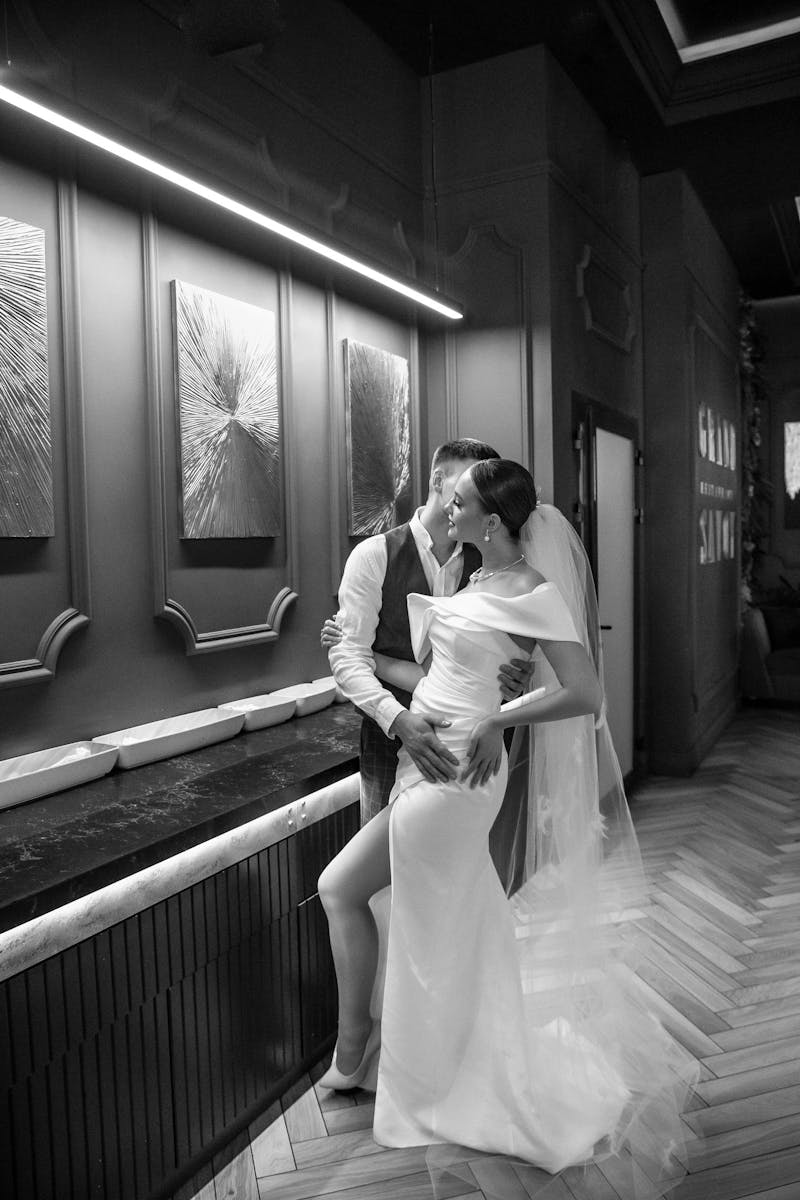 Advertise your Wedding Photography Biz
Advertising is not always inexpensive, but it is effective! Adwords and Facebook advertisements are the most effective and can be targeted to certain demographics or geographic locations.
I would suggest advertising within 100 kilometers of your city, so you're not stuck in traffic when you could be photographing dogs at a nearby beach.
Create accounts on various social media platforms to showcase your work.
Establish yourself as a professional wedding photographer by establishing your own social media platforms. Maintain a wall of separation between these accounts and your personal accounts.
Clients will have the opportunity to recognize your brand as an authority in the sector using this method.
It is especially vital to establish a separate brand for your wedding photography business if you also dabble in other types of photography and post examples of those photographs on social media.
Keeping up with social media may be a real chore at times.
As the proprietor of a company, you are responsible for a substantial amount of work. It might be a lot of work because you are shooting, editing, marketing, and conducting consultations.
Most of the wedding Photographers I know use Tailwind for Instagram and Pinterest to help alleviate some of the stress associated with social scheduling.
Using Tailwind, you can quickly schedule a large number of posts ahead of time and have them automatically posted.
Advertise on Facebook.
Using Facebook advertisements is a great method to promote your pet-related business.
Local businesses can benefit from social media advertising since it is cost-effective and easy to tailor to a specific marketing budget.
Want some aid? Try giving away a free initial consultation, introductory meeting, or another service! If you can impress them, they will return.
Start a blog for your wedding photography company.
You absolutely have to engage in some form of marketing if you are going to launch a business that specializes in wedding photography. Blogging is one of the most important ones for wedding photographers to consider.
When it comes to producing blogs, photographers, thankfully, have a lot of excellent work that they can show off. Begin to blog about your sessions and optimize them for search engine optimization(SEO).
Photographers who specialize in weddings are absolute masters when it comes to the creative process. Having said that, not all creative jobs are the same, and writing for a blog is no exception to this rule.
Also read: How to Start Photography Blog and Make Money in 2023
It is possible for it to be both stressful and annoying. I mostly use Grammarly to verify the spelling and punctuation of each and every post on my blog to ensure that I am producing work of the highest possible quality.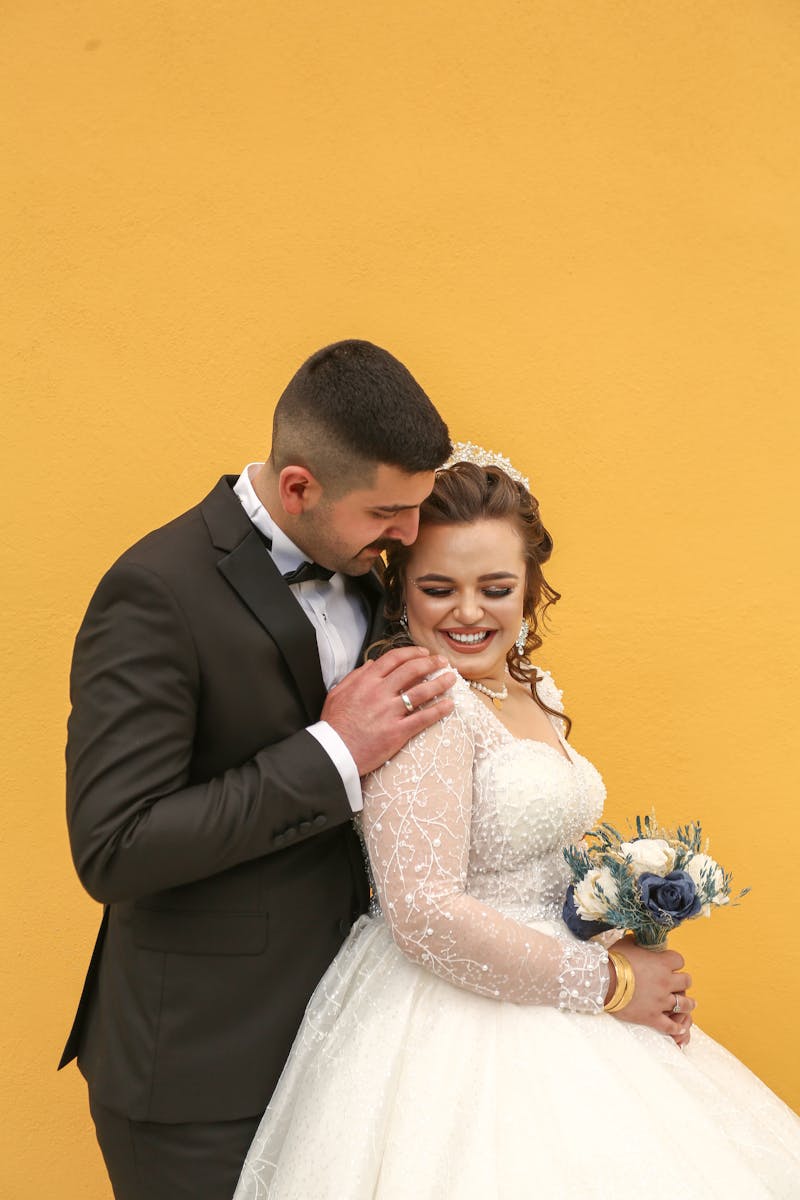 Q & A – Wedding Photography
Why is wedding photography considered to be of such high importance?
Wedding photography is crucial because it will record your day, it will capture your memories, and it will tell a narrative—and not just any story—it will tell a beautiful story about your special day, a day you will never forget. This is why wedding photography is so important.
Is it necessary to hire a Professional photographer for a wedding?
Nobody needs a wedding photographer. We require nourishment, shelter, water, medical treatment, and social interaction.
We want weddings because we enjoy attending gatherings that are both beautiful and meaningful and that pay tribute to our loved ones and our families.
What are the characteristics of an excellent photograph?
When it comes to photography, "excellent" is a subjective term that can be determined based on a combination of a number of factors.
Lighting, the rule of thirds, lines, shapes, texture, patterns, and color all work well together to give interest and a great deal of composition to images. Other elements that can contribute to interest and composition include the rule of thirds.
How exactly do the wedding photos get taken?
Photographers who specialize in weddings often provide fully edited photo galleries anywhere from three to six weeks following the big day.
A common practice among wedding photographers is to offer the couple 10–20 "sneak-peeks" or teaser images while the remaining photos are being edited in order to keep them happy in the meantime.
When taking photographs, what are the most crucial things one should keep in mind?
In photography, light, subject matter, and composition are the most important factors to take into consideration.
Camera Related Articles:
About the Author:
Manny Acharya is the co-founder of Artmellows. Your go-to place for Design, Digital Art, Digital sculpting, Photography, Design Tools and gears Info, and Product Reviews. Manny is a Digital Artist, 3D Sculpt Designer, Ardent Photography, Drone flying Enthusiast, and tech Lover. He supercharges Digital Art and design by crafting memorable 3D sculptures & 2D Design and art. Learn more About Manny:
PS: Manny has created a Beginner Friedly ebook to Learn the Nomad 3D Sculpt App. Know More about the eBook. Know more about Manny