Best & Must-Have iPad Accessories for Digital Artists in 2023
Affiliate Disclaimer: Artmellows.com may contain links to affiliate websites( Amazon and others), and we receive an affiliate commission for any purchases made by you on the affiliate website using such links. For more Info check our Disclosure here.
The thing I talk about the most, the thing I promote the most, and the one I use the most personally is my fave iPad Pro.
Therefore, it is only inevitable that I get a lot of queries regarding the accessories the artists ought to acquire for their iPads in order to get the most out of using them. Let's look at it, shall we?
I use the Apple iPad Pro  & 2nd Gen Apple Pencil, for all my 3D Art Creations. I use this Bigger iPad for a better Sculpting Experience. But, if you are a beginner you can start with the iPad Mini 6th Gen. If you are on a Budget using Apple iPad (9th Gen). I also use other accessories like a Paperlike Screen protector for iPad, Original Apple pencil Tips, Case for iPad Pro( 12.9"), a Drawing stand, Apple magic Keyboard for iPad Pro & Moko felt sleeve for Extra Protection.
I have Options for you to get it either from Amazon or from Walmart.
What is the Best & Must have iPad Accessories for Artists in 2022
My Fave iPad Kit for Artists
Apple iPad Pro 12.9 (2021) — The best iPad for digital Artists overall (Editor's Choice)
2nd Gen Apple Pencil– Best Stylus for Digital Artists
Paperlike Screen protector for iPad– The best screen protector for Artists
Homiee sleeve for Extra & better Protection.
| Product Image | Product Name / Primary Rating / Price | Primary Button |
| --- | --- | --- |
| | | |
| | | |
| | | |
| | | |
| | | |
| | | |
12/07/2022 06:46 pm GMT
Pro Note:
Note: Avoid Buying Older than 2020 iPads for any 3d Apps for 3d artwork. Even though the M1 chip was started in 2018 many of the Older iPads ( older than 2020 ) are not quite suitable for Nomad Sculpt, the 3d models become quite Laggy & less Energy Efficient. So, use iPads made in 2020 and Onwards for a Flawless 3d modeling Experience.
My mind keeps going back to the question of what could make the iPad Pro more worthwhile and practical.
In point of fact, this is a question that I am frequently asked by both my readers and my Clients alike
What are the Best Accessories for my iPad Pro?
What are the Accessories That Will Be the Most Useful for My iPad Pro?
As an Artist, Which Accessories for the iPad Pro Am I Required to Have?
Therefore, I reasoned that it was about time that I put together a buyer's guide for the accessories and add-ons that are the most essential and desirable for any digital artist who owns an iPad Pro – and, at the same time, the definitive gift guide for anyone looking for the ideal present for an iPad Pro.
Also read: Best Stylus for Digital Art
Best Pencil for the iPad Pro
You may probably guess that digital drawing, sculpting, and painting would be impossible if you didn't have a pencil.
The good news is that there is a good selection of high-quality styluses available for use with the iPad Pro. These styluses have an outstanding feel both in your hand and on the screen of the iPad, and they provide precise and accurate control.
The following are some of my favorites:
Editor's Pick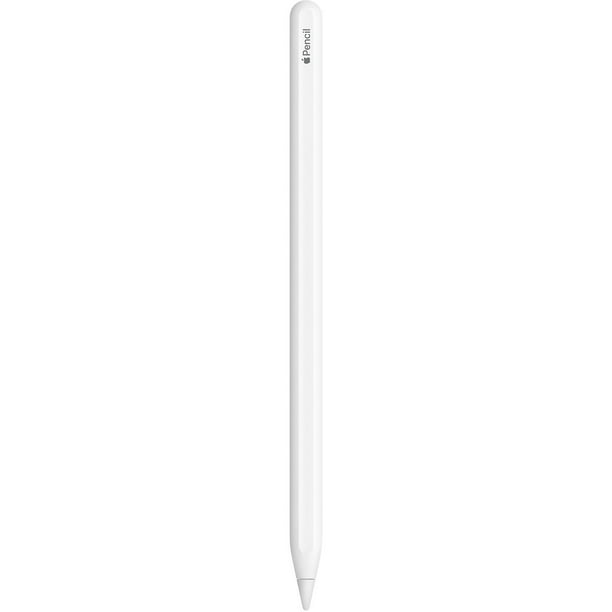 Apple Pencil (2nd Generation)
It changes into your preferred creative tool, your paintbrush, your charcoal, or your pencil, with imperceptible lag, pixel-perfect precision, and tilt and pressure sensitivity.
It improves note-taking, doodling, drawing, and even painting.
It wirelessly charges, magnetically connects to iPad Pro, iPad Air, and iPad Mini 6th generation models, and lets you switch between tools with only a double tap.
Compatible with:
The second-generation Apple Pencil makes your work come to life and is compatible with iPad mini (6th generation), iPad Air (5th and 4th generations), iPad Pro 12.9-inch (3rd, 4th, and 5th generations), and iPad Pro 11-inch (3rd, 2nd, and 1st generations).
We earn a commission if you make a purchase, at no additional cost to you.
Best for older than 2020 iPads
Apple Pencil (1st Generation)
The iPad's best stylus, even after all these years.
When it comes to the iPad, there is no other stylus that compares to the Apple Pencil. Despite the fact that we intended to highlight the other available choices, there is no doubting that the Pencil is the superior alternative.
It has palm rejection and pressure sensitivity, and there is no latency whatsoever, all of which provide artists with the finest sketching experience that is possibly attainable.
The cost is by far the most significant drawback.
We wanted to showcase some of your options since, despite the fact that the Apple Pencil is likely a wonderful tool, it is also likely to be priced beyond the reach of many designers' budgets.
Check Price on Amazon
Check Price on Walmart
We earn a commission if you make a purchase, at no additional cost to you.
Apple pencil Alternatives
Great Alternative for Apple pencil
Logitech Crayon Digital Pencil for iPad Pro 12.9-Inch
Go right ahead and rest your palm on the screen while you write. Palm Rejection Technology lets you enjoy natural hand placement while using Logitech Crayon. Logitech Crayon connects to the iPad instantly — just turn it on and draw. No complex device pairing or other delays are required.
Check Price on Amazon
We earn a commission if you make a purchase, at no additional cost to you.
Just perfect
Adonit Note+ Digital Pencil
This pen comes With Palm Rejection, Pressure Sensitivity, Support Tilt Stylus for iPad Pro 3rd, 4th Gen (11/12.9 Inch), iPad 6, 7, 8th Gen, iPad Air 3, 4th Gen, iPad Mini 5th Gen
Check Price on Amazon
We earn a commission if you make a purchase, at no additional cost to you.
ZAGG Pro Stylus with Active & Capacitive Tips
This useful stylus comes with Rechargeable battery; Dual Tip Stylus; Tilt Recognition and Palm Rejection; Automatic Pairing
Compatible with: 12.9-inch iPad Pro (Gen 3,4 & 5), 11-inch iPad Pro, iPad Air (10.9-inch), 10.2-inch iPad, 9.7-inch iPad, iPad mini (Gen 5
Check Price on Amazon
We earn a commission if you make a purchase, at no additional cost to you.
Best Keyboard for iPad Pro
And if you want a keyboard by itself – like, for instance, you want a full-sized keyboard for doing a lot of typing – you can get a lot of nice, smooth, and reliable ones for your iPad Pro.
My favorite is the original Apple Magic Keyboard which connects to your iPad in seconds. Virtually no setup is necessary.
My fave
Apple Magic Keyboard with Touch ID
The typing experience provided by the Magic Keyboard with Touch ID and Numeric Keypad is one that is remarkably comfortable and accurate.
It has a more extensive layout than other keyboards, including document navigation capabilities for rapid scrolling and full-size arrow keys, both of which are beneficial for gaming.
We earn a commission if you make a purchase, at no additional cost to you.
The Most Highly Recommended Drawing Stand for the iPad
It would not have been difficult for me to include this stand among the recommended accessories for the iPad.
We are not talking about a simple stand for viewing the screen because your new case will already have that feature built-in.
Instead, we are referring to a good, solid, and well-engineered stand that is optimised for drawing, painting, and editing. It has the ideal angle and plenty of stability, making it one of the most useful drawing accessories available.
The Most Reliable and Convenient Portable Projector for the iPad
A lot of people ask me questions about projectors, and some of the more common ones are as follows:
Which screen projector is most suitable for use with the iPad Pro?
Does the iPad Pro require a projection screen to work?
And I have to say that for displaying your work – in a gallery or show, for a client or just in your own studio – or for multi-media work, tracing and copying, creating murals and all kinds of other things, a projector is an incredibly useful thing to have, and I am amazed at how much I use mine. And I have to say that for multi-media work, tracing and copying, creating murals and all kinds of other things, a projector (the cool, tiny ViewSonic below).
Mini Projector for iOS devices
WiFi Movie Projector that Can Synchronize Your Smartphone's Screen, 1080P HD Portable Projector That Can Support a 200-Inch Screen, Compatible with Android, iOS, HDMI, USB, SD, and VGA
We earn a commission if you make a purchase, at no additional cost to you.
The best HeadPhones and Earpods
The iPad is compatible with some excellent headphones and earbuds.
Although I am not a sound enthusiast, I have experimented with a wide variety of headphones and earbuds, and the Apple products continue to impress me with their superior sound quality.
I believe this to be the case with their wired in-ear buds, their Bluetooth buds, and their regular over-the-ear Apple headphones. When you take into account the trouble-free compatibility and use of all of their products, recommending any of them is a simple task.
Apple Airpods Wireless Bluetooth In-Ear Headset
The first of its kind, as well as one of the most well-known, most widely used, and most highly regarded pairs of wireless Bluetooth earbuds ever produced - accessible in price, while offering excellent sound and build quality.
Check Price on Amazon
We earn a commission if you make a purchase, at no additional cost to you.
About the Author:
Manny Acharya is the co-founder of Artmellows. Your go-to place for Design, Digital Art, Digital sculpting, Photography, Design Tools and gears Info, and Product Reviews. Manny is a Digital Artist, 3D Sculpt Designer, Ardent Photography, Drone flying Enthusiast, and tech Lover. He supercharges Digital Art and design by crafting memorable 3D sculptures & 2D Design and art. Learn more About Manny:
PS: Manny has created a Beginner Friedly ebook to Learn the Nomad 3D Sculpt App. Know More about the eBook. Know more about Manny