Is Your Art Good Enough to Sell? how to know when you are ready to sell your artwork
How to know when you are ready to sell/take Commission work
How does a visual artist decide whether their work is excellent enough to display to the public?
🌐 Checkout out our Latest and in-depth blog about-🌐The Art of Selling Art: A Guide to sell digital art and make money as a newbie Artist
I had this mental block when I started selling my artwork 5 years ago. It was a strange situation that I was in, is my art good enough to sell.. will someone ever buy it?
We all know, On the Internet, you'll discover an astonishing and wide variety of art of varying degrees of quality, ranging from scribbles on lined notebook paper to the most highly polished, professional digital artwork.
Since the variety of quality is so wide, honestly there isn't really any "standard" for what should be shown in public places. Trust me on this one…
What it ultimately comes down to is your reasons for exhibiting your artwork and what you want to gain from it.
For those seeking professional employment, my advice is to get over it and put your work out into the world right away.
If you're creating art for yourself, follow your instincts and do what makes you feel the most comfortable.
Similarly, while deciding whether or not to exhibit your work, self-critique may be a useful process to go through.
It enables you to assess where your work sits in relation to other work already on the market and to get some recognition for your efforts.
The best method to find artists who are working in the same medium, genre, and subject matter as you is to search for artists who are working in the same media, genre, and subject matter as you and compare your work to theirs.
If you believe their work is noticeably superior to yours, take some time to consider what it is that they are doing differently in their job.
Examine their methodologies and visual tactics, and consider if you would be able to incorporate any of their ideas into your own work.
If you believe your work is on par with what they're doing, then empower yourself to take the leap and get your work out there and viewed by as many people as possible.
"Digital design is like painting, except the paint never Dries"
How to Know if You're Ready to Start selling art/taking commission work
Get your work in front of as many people as possible and put effort into promoting it if you want to find out whether you're ready to accept commissions.
If you are able to get some commissions, you are prepared; if you are unable to do so, it is likely that some aspect of your commission process has to be improved.
You must publicize your work before you know whether or not you are ready for it in order for this to happen.
Well, getting commission work/selling your art does not just dependent on the quality of your artwork, but there are a number of other factors that must be in place as well.
The most crucial aspect to consider before evaluating your real artwork is the most important item to consider: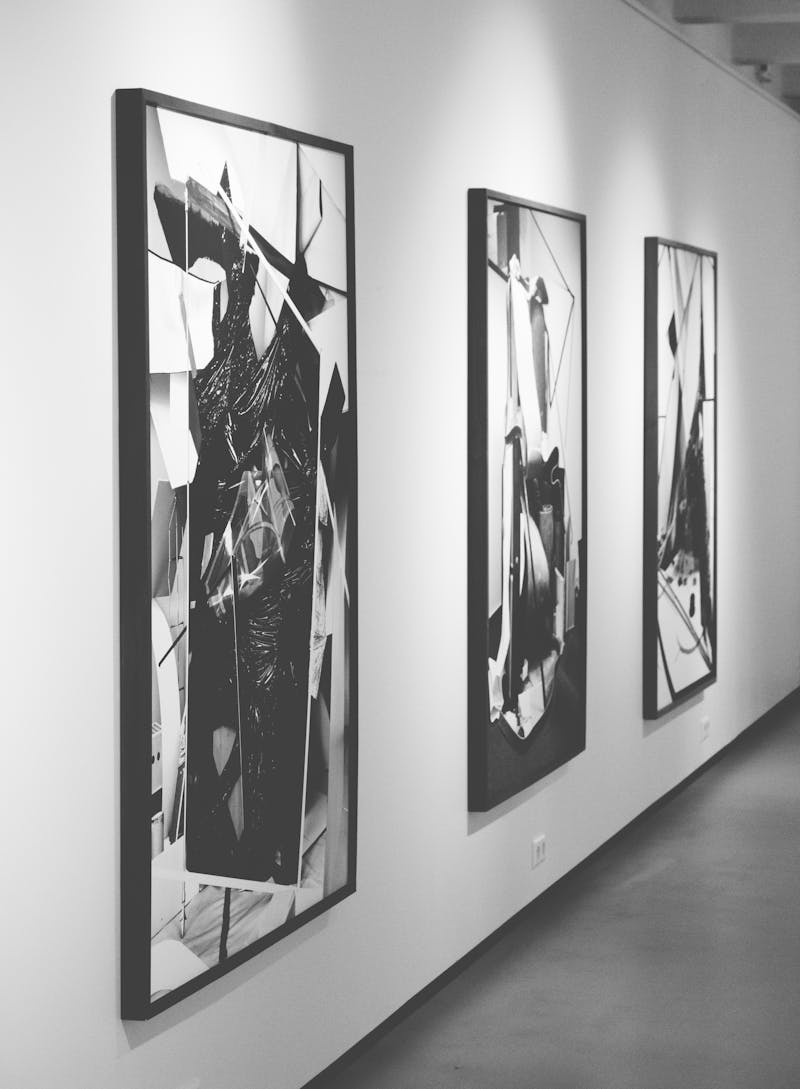 Can you create art to your audience's standards?
Consider how much better your prospects of selling your paintings are if you do this right now. Isn't it something you'd take? It is possible to design a piece of art for a certain audience.
So, in order to make money, you have to change who you are as an artist or what you create to suit a certain mold. There's no way that's possible!
Always keep in mind the collectors who will buy your work. The whole art business process will be simplified as a result, as we'll demonstrate.
Three things happen when you make art for a certain target audience:
You are dealing with a Mentality that is more productive.
In the studio, designing for an audience is easy. There is nothing to worry about in terms of selling your artwork thereafter.
In the absence of specific goals for your work, the whole art world becomes a potential consumer. Having to deal with such a vast and varied group of people gives us the meh! & AHs!!.
To do so would be a waste of time and resources.
An Improved Approach to Marketing
If you're going to spend the time and effort promoting your work to people who aren't interested in it in the first place, what's the best strategy?
Why take a chance on the sale of your artwork? In order to improve sales, you need to know who your target market is and what they want.
A More Engaged Audience & Fans
Another benefit of writing for a specific audience? You'll be amazed at the people you can meet.
Using a tailored marketing strategy might help you get recurring customers.
You can count on customers to return for more of what they like and spread the word about your brand. With each sale, your style will become more recognizable.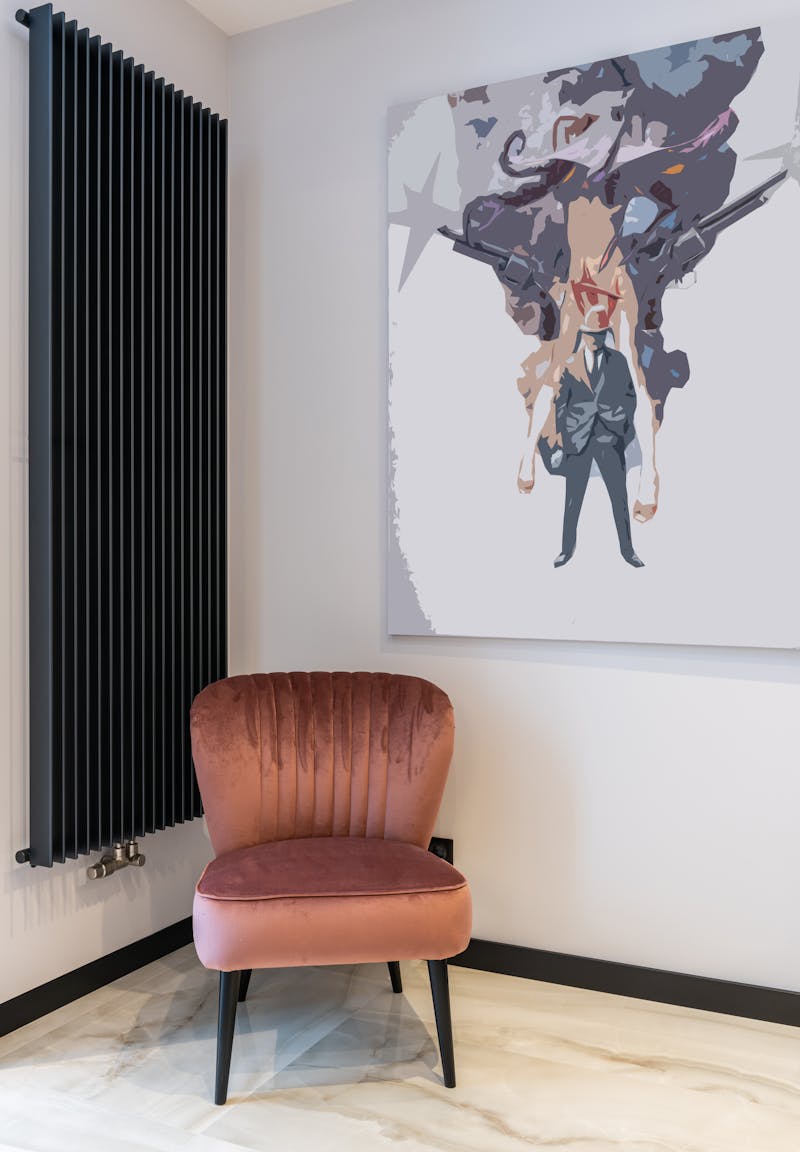 Are you ready to market your artwork?
I agree with you, Putting oneself out there in the market is a difficult task, Not easy at all.
Agree! social media is wonderful for reaching a large number of people in a short period of time, putting oneself out there physically is another effective technique for getting your work recognized.
If you want to succeed as an artist, you must be as extroverted as possible while always establishing yourself as an artist first and foremost—even if that means waiting tables or answering phones, or teaching four adjunct classes at your local community college to make ends meet.
On the most basic level, you are your own best marketer.
Simply declaring that you are an artist will prompt inquiries as to what kind of art you make and where it is on display.
Consequently, you have the opportunity to invite someone into your studio to see your work.
Who is your target audience?
Discover where the members of your target audience gathered is social media groups, Clubs, or any art Exhibitions.
In addition to identifying your target audience, you should look into the venues where those particular folks gather, both online and offline, as well.
Knowing where they gather enables you to send your marketing materials to those venues in order to reach out to them on a more personal level.
Any marketing materials, no matter how excellent, will be rendered ineffectual if your target consumers do not become aware of them.
So be sure to display your marketing materials in places where clients are most likely to notice them.
Understand the audience you're attempting to target.
Know who your top customers are and how they came to be on your radar screen.
I'm curious to see who will emerge from the audience as some of your most passionate and committed supporters.
Is it a certain age group, gender, socioeconomic class, race, or any other attribute that makes it so popular?
Is there anything in particular that they are interested in (for example, nature, animals, gardening, vibrant colors, human interest stories, etc.)?
Do they have any hobbies or interests that they would want to share with you?
More information about the people who are interested in your creative work will make it easier for you to connect with them and market to them in the future. T
ARTISTS ARE ALWAYS VERY VULNERABLE WITH THEIR CONTENT IN THE INTERNET"
How does your Portfolio look?
Maintaining a record of your work- a.k.a portfolio
If you don't have a decent camera and aren't able to take excellent photographs of your work, locate someone who is. You must avoid the urge to chronicle your job just by using the camera on your smartphone's screen.
If you can't afford to hire a professional photographer for each item you create—as many artists cannot—consider trading your work.
Inquire with a photographer acquaintance about the possibility of exchanging documentation of your work for a piece or two of your work.
There are a variety of inventive methods to assist oneself that do not need a significant investment of time or money.
If some of your works are difficult to shoot, make sure there are enough of detail images accessible on your website so that the visitor can get a feel of the work's surface and overall composition before purchasing the piece. Include images taken from a variety of perspectives as well.
If your objective is to pique people's interest in your art via photos, the images you choose must perform an excellent job of showing the work in all of its subtle brilliance, as described above.
One last word on documentation: always make sure that each piece of artwork is photographed before it is sent out of your studio.
It's impossible to predict what will happen to your career in 10 years, or what that one particular artwork will come to represent.
You may need documentation of the item in the future, for example, if you want to exhibit it in a museum.
Alternatively, you may never see the piece again because the collector will not allow it to leave his or her home.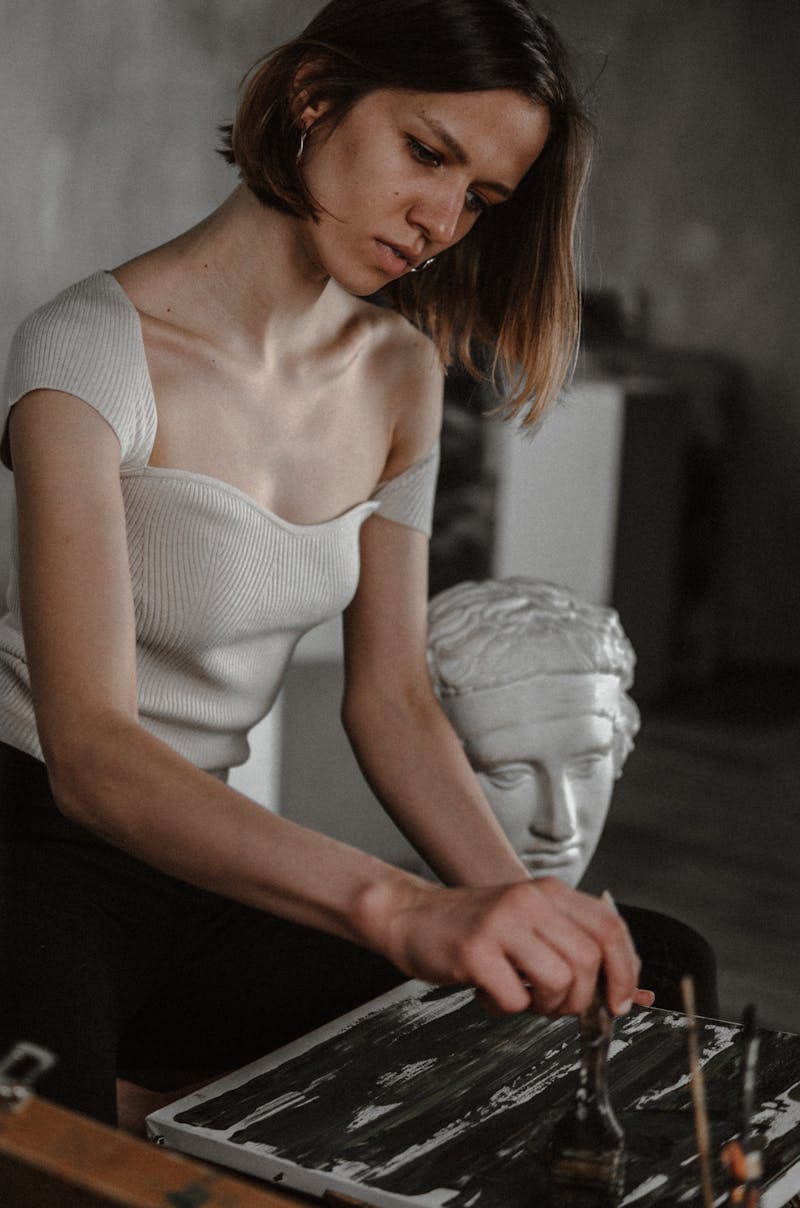 Be Ready to communicate & Negotiate with your clients
You might be thinking, "I can see the importance of having an audience, but couldn't I just figure it out on the go, it's not complicated at all ?"
No sales for months on end is feasible, but motivation may be exceedingly tough to retain at that point.
Trying to sell your artwork and receiving no attention may be quite demoralizing.
If you don't like selling art, you might as well close your business and never attempt again.
If that's the case, I'd be devastated!
Identify your target audience and the websites or communities where they congregate, then become enthusiastic about the idea of selling your art to them.
Decide on your target audience. In order to complete sales, you'll need to know who your target audience is and what they want. If you can do that, you'll be much better prepared to close some sales.
How to price your Artwork
How to set a fair market value for your artwork
Pricing in the art industry is based on a variety of factors, including prior sales, exhibition history, the scale of the piece, and the artist's expenditures.
However, knowing that there is no one-size-fits-all approach to pricing your job is helpful.
It's a good rule of thumb for young artists to sell their work at a low price on their website.
The price of your labor should rise gradually as you go through college and graduate school.
Your rates might reflect your status as a professional artist after your education is complete—or if you never went to school at all. In order to raise your pricing, you must demonstrate more often and have more customers purchase from you.
Are you aware of NFTs and How they work with Selling/Buying Art?
They are becoming some of the most successful blockchain experiments in history, using non-fungible tokens (NFTs).
NFTs have lately been auctioned off by high-profile influencers, such as Twitter CEO Jack Dorsey. Even if NFTs' cryptography is difficult, knowing what they are and how to profit from them isn't.
Here, we'll explain what an NFT is, how you may sell them and earn a profit, and where they're traded. Let's go for it.
So, How does NFT art, on the other hand, alter the landscape of contemporary digital art?
Even if you can't hold NFTs in your hands, you still retain full ownership of them.
Investors, artists, gamers, and computer aficionados are all interested in NFTs since they can sell for millions of dollars. NFTs have become a hot commodity.
Some NFTs, on the other hand, don't sell for much at all.
Your NFT's price is determined by your marketing plan, which is developed by NFT professionals that construct a community of users, gather several influencers, use content marketing, and utilize social media to drive higher bids.
"The higher the offer, the greater the NFT selling price".
Also Read: NFTs and Crypto Art Explained
Wrapping up!
Ultimately, if you want to sell your artwork, you need to learn how to communicate effectively and be patient.
The first step in being an artist is to put yourself out there, in the market!
Participating in events like open studios or galleries may help you establish yourself as a part of the art community, which can lead to studio visits and ultimately sales.
It's important to remember that even if no one is now interested in purchasing your work, it doesn't mean they won't in the future.
Your community needs to know everything that's going on in your life and practice.
Let folks know where and how they may purchase your work. Don't be scared to fuck up and be flexible while developing your deal-sealing talents.
Now it's time to go back to work and start networking Artists!!
The ideal method to collaborate with a collector, artist, friend, art gallery, independent curator, or art adviser is to be straightforward and clear about your own requirements.
More Blogs…
About the Author:
Manny Acharya is the co-founder of Artmellows. Your go-to place for Design, Digital Art, Digital sculpting, Photography, Design Tools and gears Info, and Product Reviews. Manny is a Digital Artist, 3D Sculpt Designer, Ardent Photography, Drone flying Enthusiast, and tech Lover. He supercharges Digital Art and design by crafting memorable 3D sculptures & 2D Design and art. Learn more About Manny:
PS: Manny has created a Beginner Friedly ebook to Learn the Nomad 3D Sculpt App. Know More about the eBook. Know more about Manny