Pet urn figurines
Losing a furry friend is never easy, and we want you to know that we're here for you during this difficult time. Our hearts go out to you as you remember and honor your beloved pet. To help you keep their spirit alive, we offer customized pet urns and angelic pet memorial statues that capture the essence of your cherished companion.
Our unique pet urns are meticulously crafted to hold your pet's ashes within a beautifully detailed figurine. Through the magic of 3D printing, we transform your treasured pet photos into lifelike pet memorial figurines that preserve their memory for eternity.
Customized pet urns
No matter the breed, we can create a personalized pet urn from the images you provide. Our artisans will work with your pet's images, ensuring that every detail is captured with love and care. Once complete, we'll send you this heartfelt tribute to your pet's enduring spirit.
In our selection of personalized pet urns, you have the option to choose from our standard designs or opt for a figurine with your pet's adorable paw imprints on its back. You'll find a range of sizes, from 5 to 7 inches in height, allowing you to select the perfect tribute for your beloved companion.
Each of our pet figurine urns is carefully 3D printed using sandstone materials, resulting in a stunning, lifelike representation of your pet. We're committed to delivering your memorial within a few weeks, bringing a small comfort during this challenging time.
Looking for more unique and personalized items? 🌟 Visit our Etsy shop at artmellows.etsy.com for a wider range of options, handcrafted with passion and attention to detail. 🎨💖 Whether you're shopping for yourself or searching for that perfect gift, my collection promises something special for everyone. Dive into a world of creativity and craftsmanship today! 🛍️🎁🖌️
Custom made pet urn figurine-(detachable head)
🕊️🐕🌟 Preserve Their Presence, Forever in Your Heart 🌟🐈🕊️
🐾💔 Embrace Fond Memories After Loss 💔🐾
Losing a cherished pet is a journey of heartache, but the love and joy they brought into your life deserve to be forever cherished. Our tailor-made pet urn offers a tender way to keep their memory alive. Crafted to mirror your pet in every detail, this urn cradles their ashes within a faithful replica.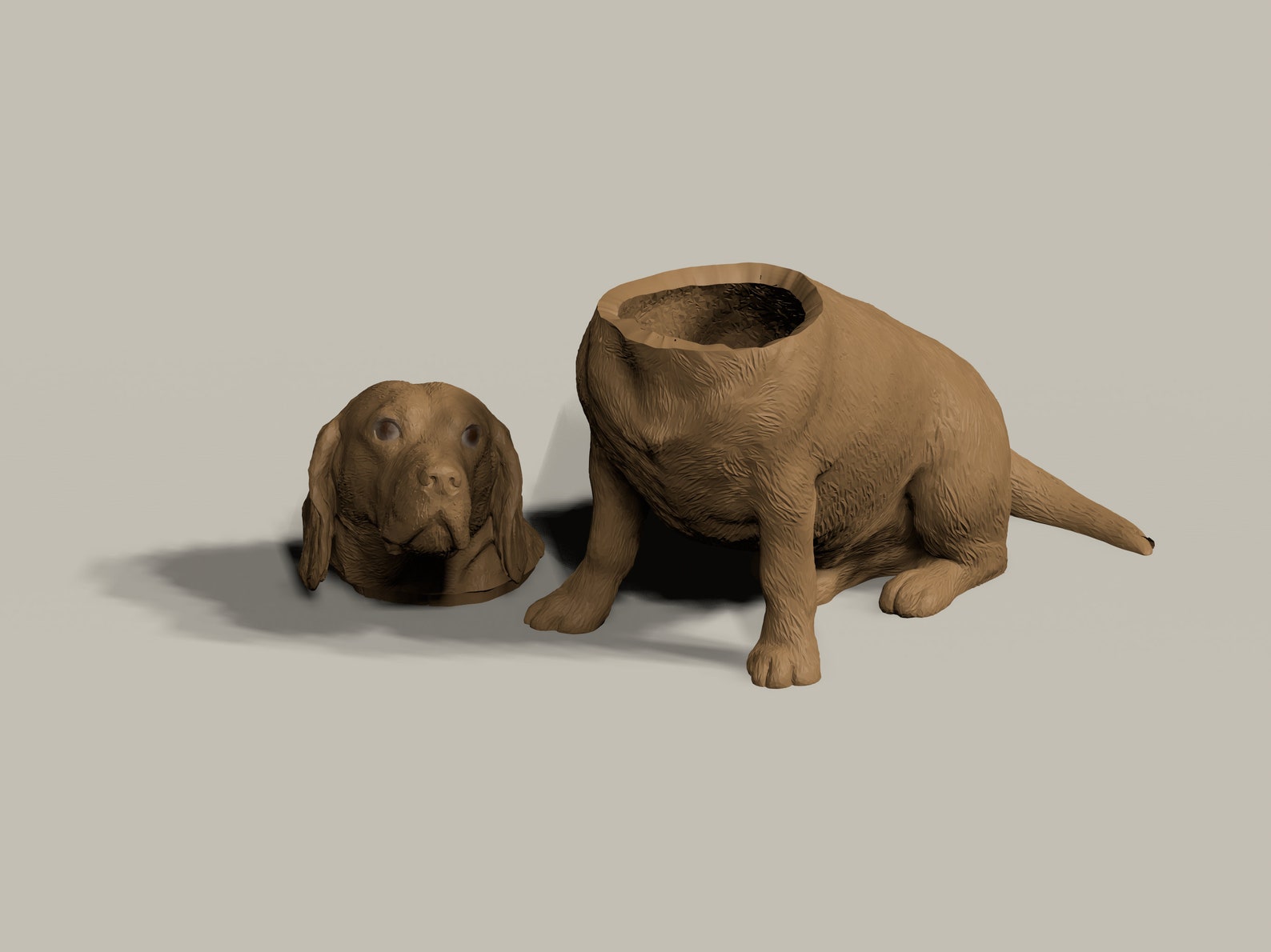 🎨✨ Personalized Perfection: Bring Us Your Pet's Essence ✨🎨
Using your treasured pet photos, we meticulously shape the pet urn, capturing their unique spirit in every curve and contour. These images form the blueprint for a pet figurine urn that holds not just ashes, but the essence of your beloved companion.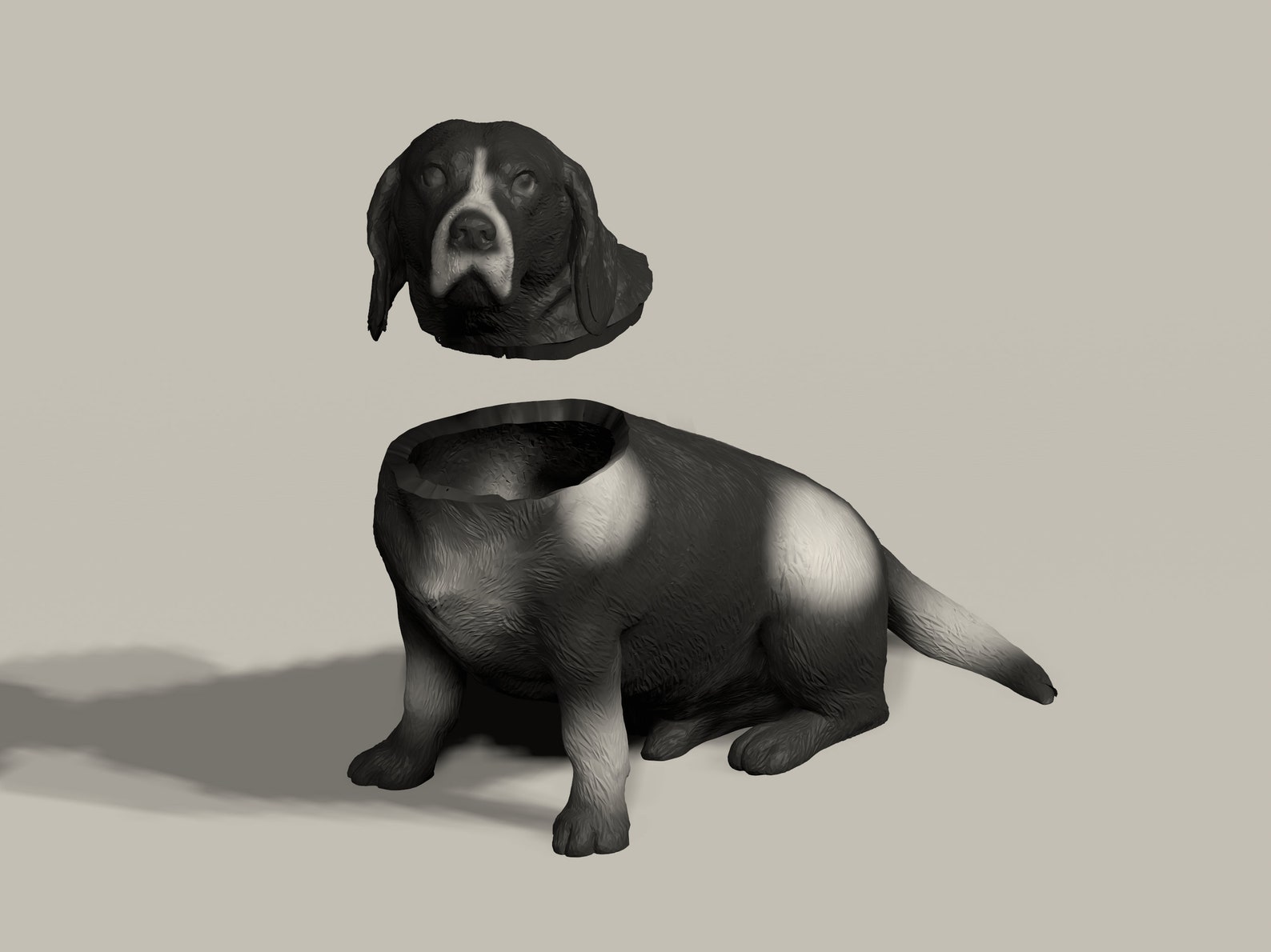 🖼️🐕 Unveil Lifelike Beauty: Precision in Resin 🐈🖼️
With the magic of 3D printing and the warmth of Resin material, we breathe life into your pet's figurine urn. This masterpiece emerges as a lifelike tribute, an enduring symbol of your bond. A detachable head adds a touching practicality: a seamless way to place their ashes within and tenderly secure their legacy.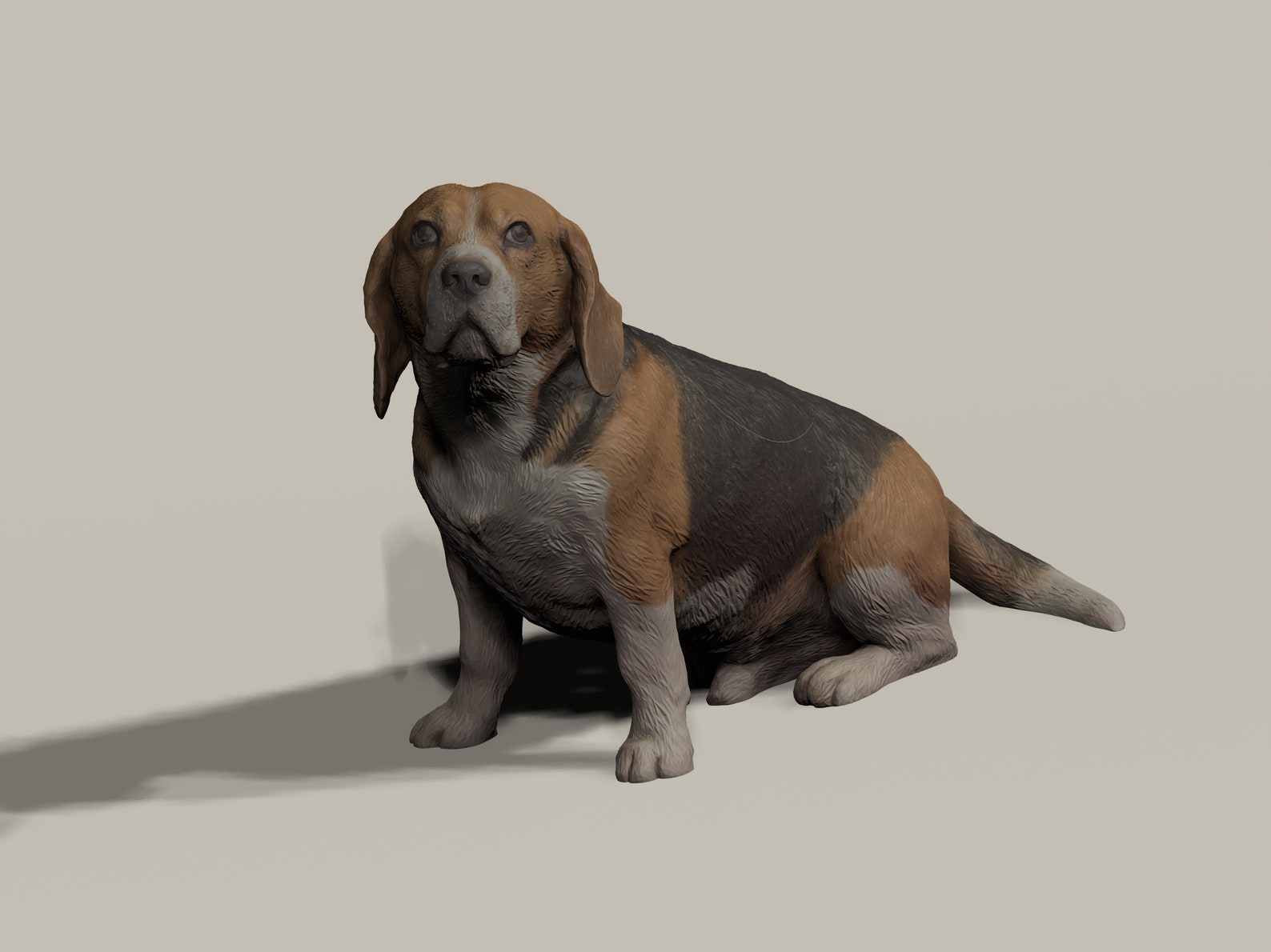 🌟🐾 A Forever Connection: Reviving Precious Memories 🐾🌟
Restore your pet's presence in your home, for each glance at their statue reignites the cherished moments you shared. As you reattach the head, their likeness becomes an immortal pet memorial, a source of comfort and connection.
Celebrate a life well-lived, and keep their spirit burning bright within a custom pet urn that embodies their essence and continues to touch your heart.
Personalized Pet Urn Figurine-Back
🐾🌈 Preserve Memories with Personalized Pet Urns 🌈🐾
When your beloved pet crosses the rainbow bridge, preserving their cherished memories becomes a heartfelt priority. Our personalized pet urns offer a poignant way to honor your special bond. Crafted with care, these unique figurines serve as both a tribute and a keepsake.
🏞️🪔 Captivating Design: An Eternal Resting Place 🪔🏞️
Our pet urn figurines are thoughtfully designed to cradle your pet's ashes, encapsulating their spirit in a beautifully crafted masterpiece. The lid cover ensures their memory remains protected and close to your heart.
📸🐕 Tailored to Perfection: Transforming Photos into Keepsakes 🐈📸
Using the images you provide, we meticulously sculpt the pet urn to mirror your pet's essence. Every curve and detail is brought to life through 3D printing in sandstone material, resulting in an uncanny resemblance to your furry friend.
🌟🐾 Honoring the Unbreakable Bond: A Touch of Comfort 🐾🌟
Our customized pet urns stand as a lasting tribute to the bond you shared. Beyond holding their ashes, these urns also serve as a treasured keepsake, providing solace and fond memories of your departed companion.
Celebrate the love you shared and honor your pet's legacy with a personalized pet urn that captures their essence and offers a comforting reminder of the joy they brought into your life.
About the Author:
Manny Acharya is the co-founder of Artmellows. Your go-to place for Design, Digital Art, Digital sculpting, Photography, Design Tools and gears Info, and Product Reviews. Manny is a Digital Artist, 3D Sculpt Designer, Ardent Photography, Drone flying Enthusiast, and tech Lover. He supercharges Digital Art and design by crafting memorable 3D sculptures & 2D Design and art. Learn more About Manny:
PS: Manny has created a Beginner Friedly ebook to Learn the Nomad 3D Sculpt App. Know More about the eBook. Know more about Manny