Affiliate Disclaimer: Artmellows.com may contain links to affiliate websites( Amazon and others), and we receive an affiliate commission for any purchases made by you on the affiliate website using such links. For more Info check our Disclosure here.
🌐21 The Most Profitable Photography Business Ideas in 2023
Do you have a Knack for photography and a strong interest in photographing subjects?
Would you like to launch a photography business of your own? In this article, we are going to discuss some of the most successful and inexpensive business ideas for beginning photographers.
A person who makes a living from the art of creating photographs through the use of a camera is known as a photographer. A photographer will typically operate on a freelance basis and will have a variety of clients who will hire them for specific projects.
These photography business ideas are well-suited for operations that can be conducted part-time or entirely from home.
The majority of the time, a professional photographer who works full-time does studio work, which entails taking photographs in a predetermined interior setting with either professional or amateur models.
These photographers may work on a freelance basis, or they may be employed full-time by particular publications or fashion companies and paid a retainer fee.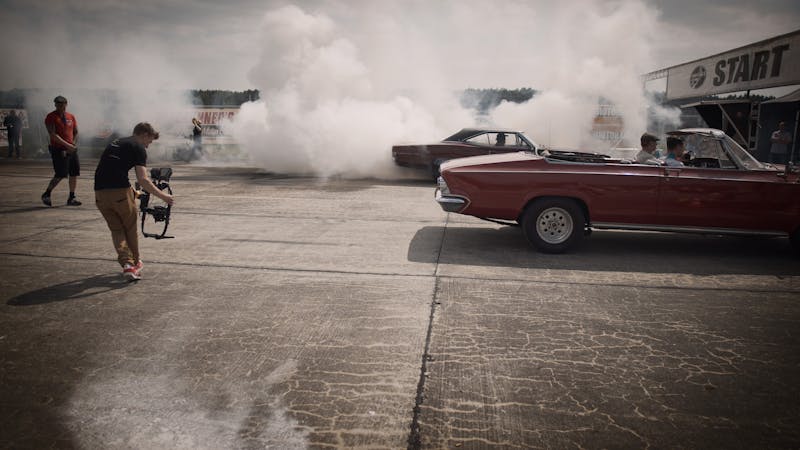 Skill set needed to excel in Photography Business

You need a blend of technical, artistic, and business talents to succeed in the photography industry. Here are some crucial abilities to develop:
Technical photography skills: Be familiar with the fundamentals of exposure, composition, and lighting; be able to use a variety of camera settings and accessories to get the results you're after.
Post-processing and editing: Get the skills necessary to improve your photos, fix flaws, and develop a recognizable aesthetic using programs like Adobe Lightroom and Photoshop.
Creativity and artistic vision: Create a distinctive tone and viewpoint that distinguishes your work from others. This will assist you in producing images that appeal to your target market.
Communication and interpersonal skills: Establish trusting bonds with your customers by being responsive, careful, and personable. You will be better able to offer amazing results if you have excellent communication skills, which will assist you to grasp the needs and expectations of your clients.
Time management and organization: Manage your workload effectively while juggling multiple projects. This covers planning shots, editing, billing, and promotional activities.
Networking: Make contacts with other business people in your field, such as event coordinators, makeup artists, or other photographers. Networking can result in collaborations and referrals that help you build your business.
Marketing and self-promotion: To showcase your work and draw in new customers, use a variety of marketing platforms like social media, email newsletters, and blogging. Recognize the value of SEO, internet marketing, and utilizing customer reviews to improve your online presence.
Sales and negotiation: Be free to speak with customers about pricing, packages, and contracts. Get the capacity to complete agreements and negotiate effectively while upholding a professional relationship.
What are the best Profitable Photography Business Ideas in 2023
1. Real Estate Photography Business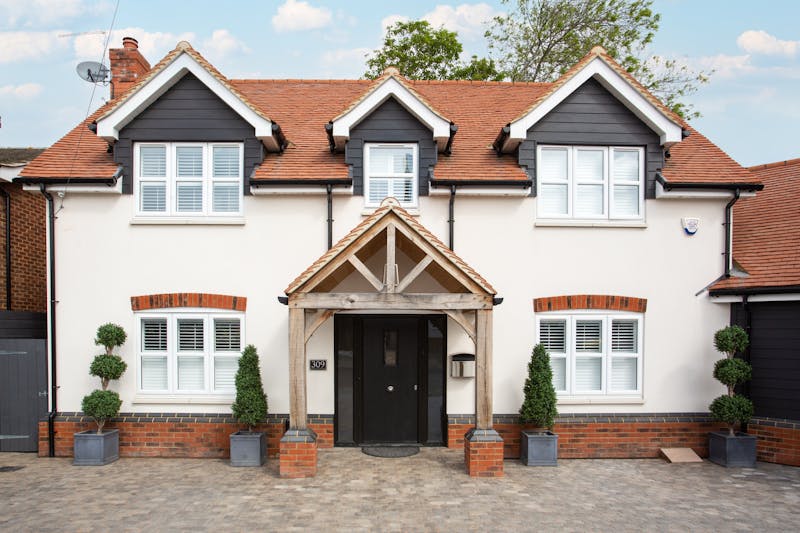 Real estate photography refers to the process of taking photographs for the purpose of creating a listing for a piece of property that a real estate agent intends to sell on the housing market.
The post-processing software that you use is extremely important to the success of your real estate photography business.
You will be ahead of the competition if you include video as one of the components of your services.
Additionally, it enables you to work for clients who are knowledgeable about technology and eager to acquire the newest innovations.
Things to consider:
You might need to spend more money on photography equipment because there is so much attention on how an image will affect potential purchasers in real estate.
Also, particularly for interior photos, you need to have a strong understanding of lighting, depth, and framing.
You might also need to be proficient in post-photography editing for this sector.
RealEstate Photography Related Blogs:
2. Pet Photography Business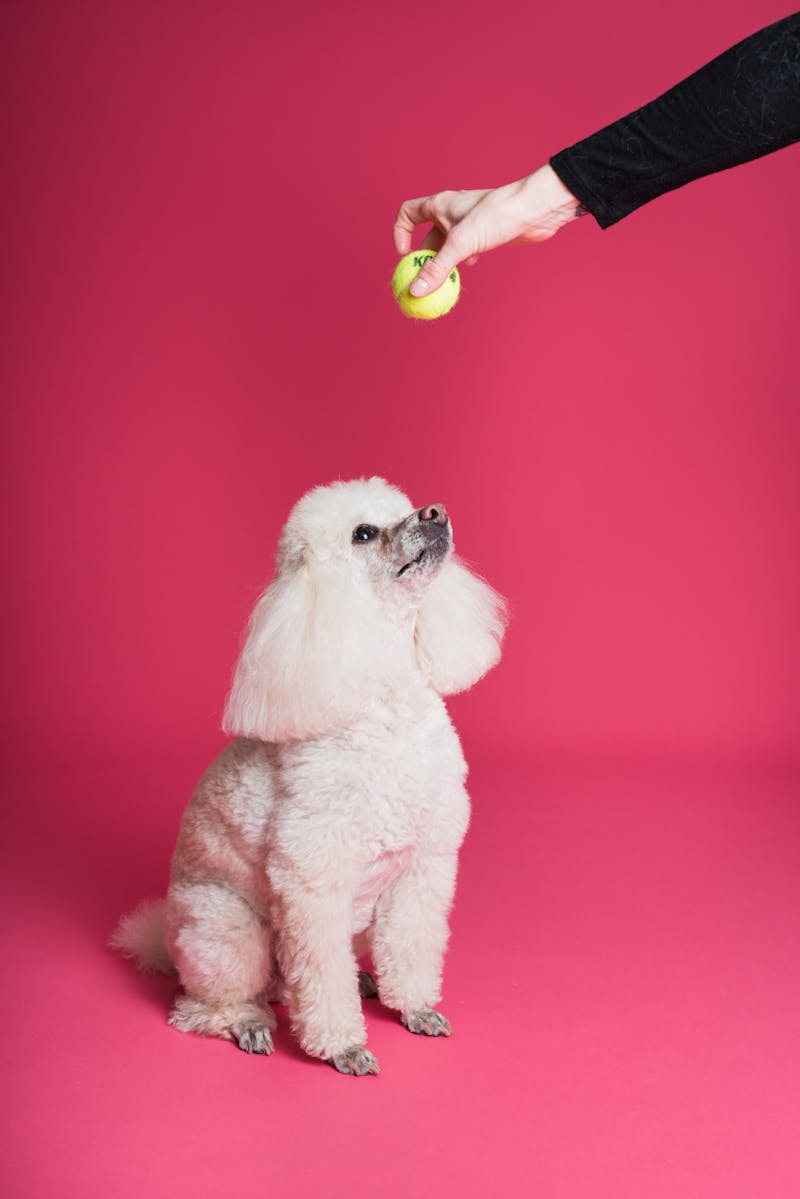 A business opportunity for animal lovers who also have artistic abilities is pet photography.
In addition, pet photography is a subgenre of photography that is rapidly expanding and is a lot of fun to do.
Every person who owns a dog, cat, reptile, bird, or fish has the possibility of becoming a customer of yours. In this line of work, having a positive attitude towards animals and putting together a professional presentation are both essential components.
Things to consider:
You need to Be patient and understanding with the animals you work with and create a comfortable, stress-free environment for them during the shoot.
With dedication and a passion for photography and animals, you can build a successful pet photography business.
Pet Photography Related Blogs:
3. Car & Motorbikes Photography Business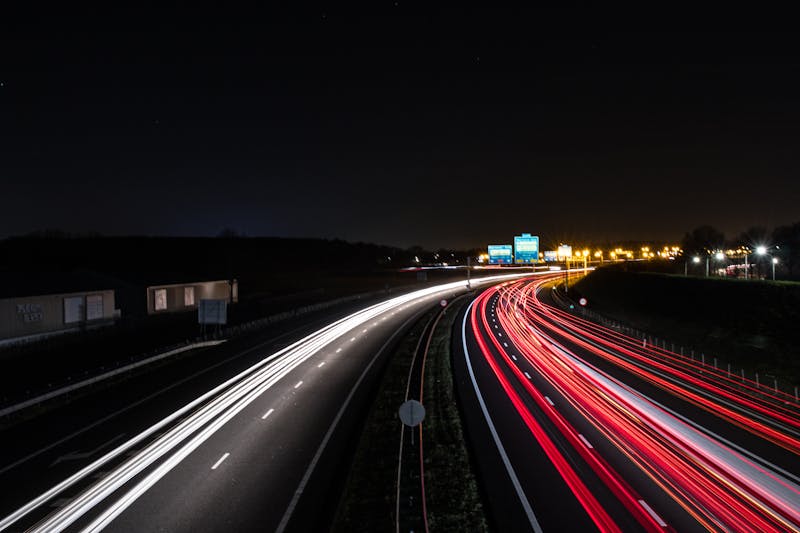 The field of photography known as "Automotive photography" focuses on documenting a wide variety of cars & motorbikes both indoors and outdoors a. It is one of the forms of photography that presents the greatest amount of difficulty.
To be successful as a professional car photographer, you need to have a solid understanding of photography techniques.
For aspiring photographers, this is one of the photography business ideas that has the greatest potential for profit.
Things to Consider:
Attend car shows, automotive events, and local club meets to network with car and bike enthusiasts and build your client base.
Build relationships with automotive publications: Build relationships with automotive publications to increase your exposure and establish yourself as a professional in the industry.
Car Photography Related Blogs
4. Turn yourself into a photo blogger.
There are a lot of photographers out there who are making a decent living off of their photography blogs.
In addition to expanding the photographer's exposure to potential clients, the use of a photoblog can also create new avenues for supplemental revenue generation.
You can sell your photos and products related to photography through the blog.
You can also sell photography tutorials and ebooks and place advertisements on the blog.
Photo Blogger Related Blogs:
5. Photography of sporting events- Sports Photography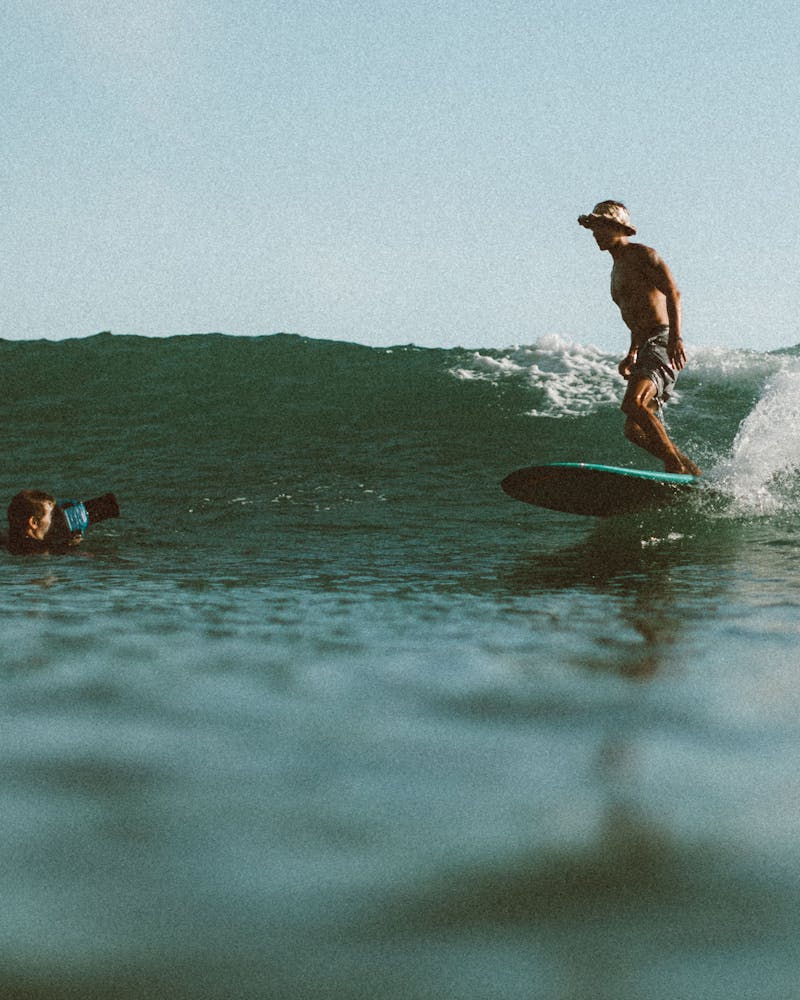 Editorial use is the primary function of professional sports photography; dedicated sports photographers typically find employment with newspapers, major wire agencies, or specialized sports magazines.
However, in addition to its use for editorial purposes, sports photography is also put to use in the advertising industry for the purpose of creating a brand and promoting a sport in a manner that cannot be achieved through editorial means.
Things to consider:
While photographing sports, it's critical to put safety first and to adhere to the game's laws and regulations. Always remember to get permission from athletes and event organizers before taking photos, and act politely and appropriately at all times.
You can develop a prosperous career as a sports photographer with commitment and a love of both sports and photography.
Maintain your learning and development, keep up with business developments and best practices, and keep working hard to get the shot.
Sports Photography Related Blogs:
6. Fashion Photography Business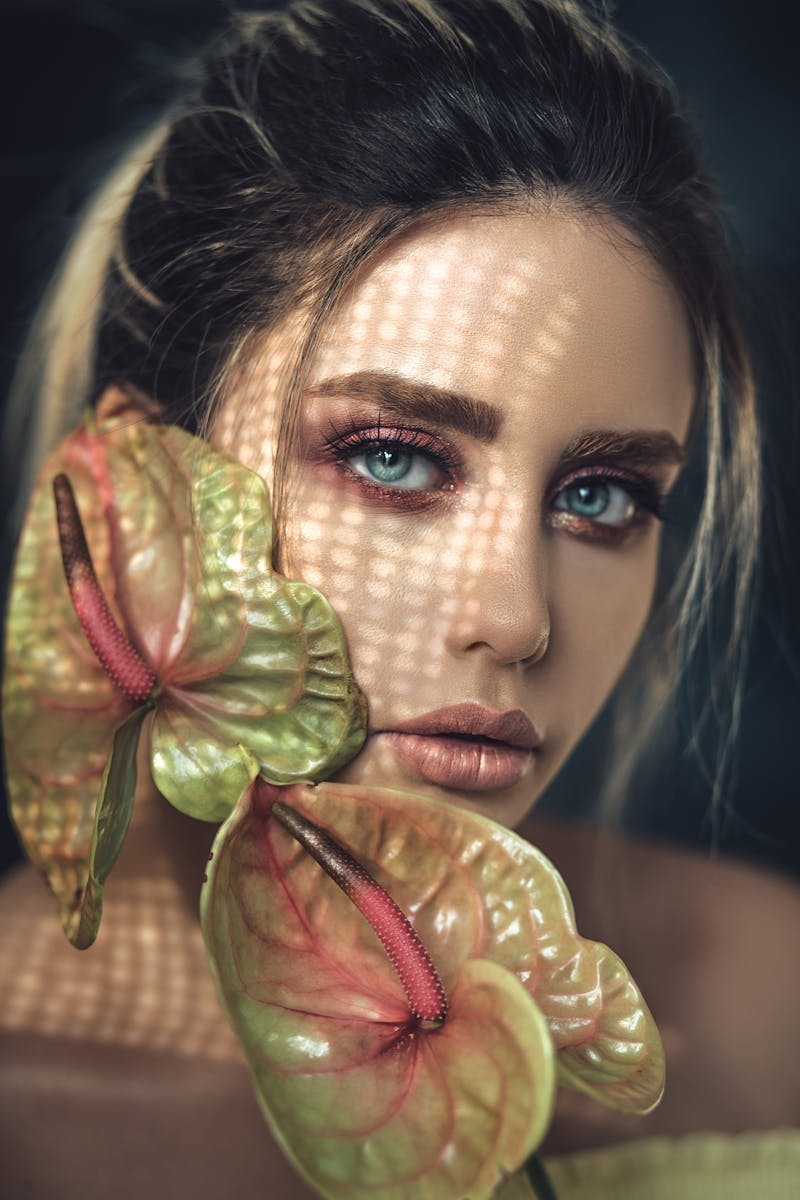 Commercial photography has a wide variety of subgenres, but one of the most well-known is fashion photography.
Images are put to use for a variety of purposes, including the telling of a story (in editorial), the sale of clothing (in catalogs and on websites), and the promotion of a fashion brand (advertising)..
Things to consider:
Becoming more socially active will help you, just like social media photography. Maintaining relationships with clients for potential future work and requests requires constant networking, trend-following, and creating a solid rapport.
You will be successful in the fashion industry if you are able to do this.
Fashion Photography Related Blogs:
Best cameras for Fashion Photography
Best lens for fashion photography
Best Courses for Fashion Photography
7. Wedding Photography Business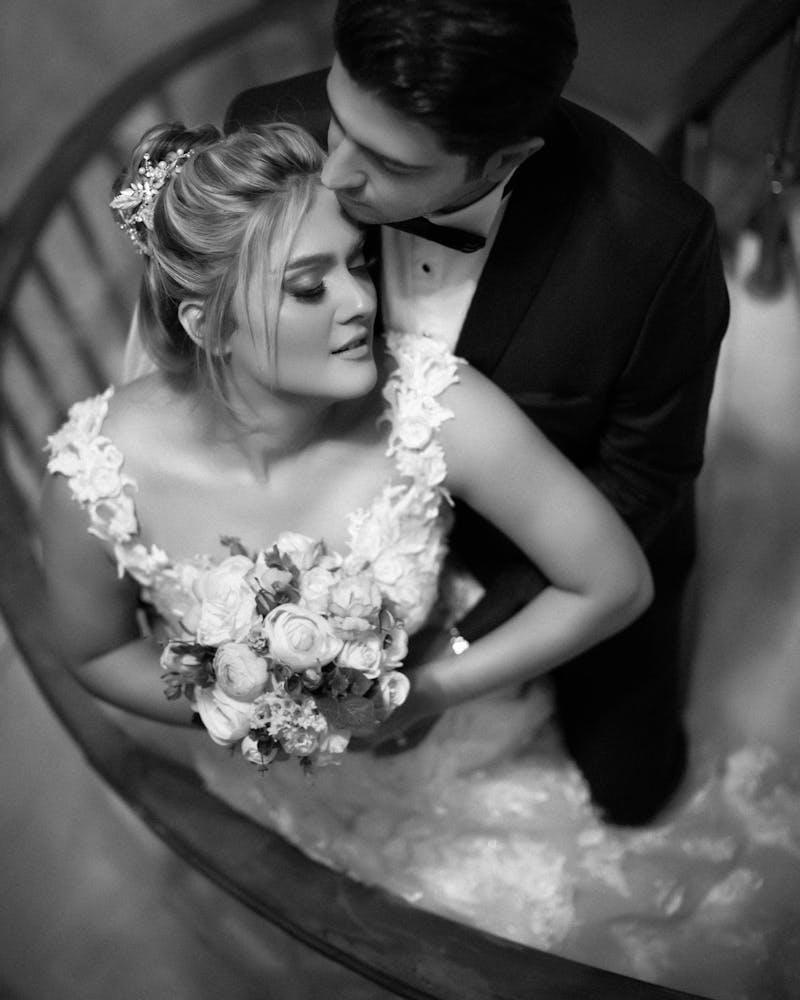 The rate of growth in demand for wedding photography and videography of high caliber is exceptionally quick. Couples who are looking for photographic documentation are our clients.
Couples can choose from a wide variety of approaches to photography and videography, ranging from photojournalism to editorial photography.
Establish connections with local businesses that provide goods and services related to weddings, such as florists, bridal shops, videographers, caterers, hotels and country clubs, bakeries and cake decorators, jewelers, musicians, and other similar establishments.
Things to Consider:
Offering customizable packages that include prints, albums, and digital images can help you stand out from the competition and appeal to a variety of clients.
Be prepared to work long hours and in a variety of environments, from bright outdoor settings to dimly lit receptions.
Wedding Photography Related Blogs:
Best lenses for Wedding Photography
The Photography Industry Stats:
The photography services sector is on the road to recovery. Individual photographers, partnerships, studios, and even major corporations like Adobe stock appear more vibrant in 2022.
According to the current Photographic Services Global Market Report, the market has reached around $36.42 billion in 2021… This is largely due to the Covid-19 rebound, which halted our industry.
Intriguingly, the projection for 2025 is $44.07 billion at a CAGR of 5%.
I am not quite as optimistic, given that several of the Corporations, such as Portrait Innovations, are closing studios across the nation.
Another "big corporation," Adobe Stock Images, is arguably the most prominent stock picture agency. More and more websites are using high-quality, free stock photographs from websites such as Unsplash Or PEXELS.
8. Jewelry Photography Business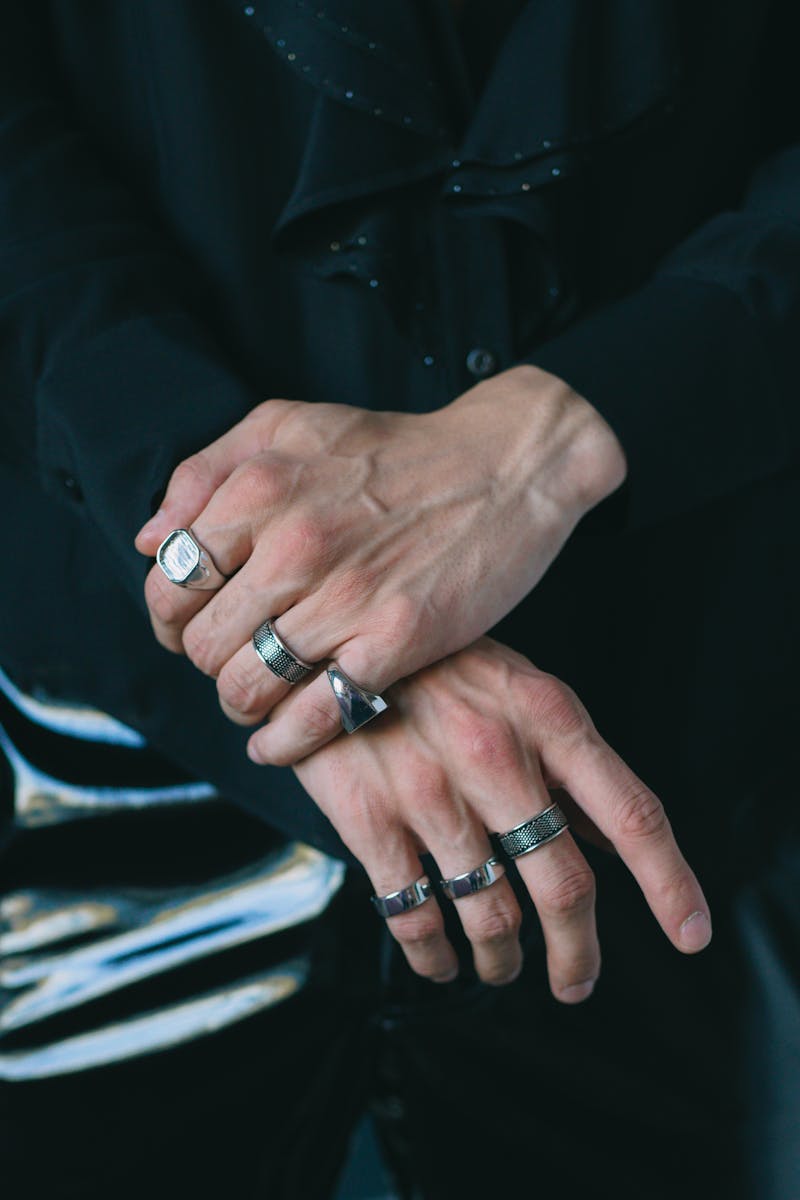 Shooting small products Like jewelry, cosmetics, etc s a great career option for photographers who are skilled in lighting and the more technical aspects of photography.
A product photography business is an excellent method to break into the photography industry and get your foot in the door of the lucrative money-making world of photography.
In product photography, there is no requirement for the use of models or a stylist. Tabletop photography is one of those types of photography that may typically be done in the convenience of one's own home.
Things to Consider:
Always put accuracy and attention to detail first when photographing jewelry. Use a color calibration tool to ensure accurate colors in your photographs, and make sure each item of jewelry is thoroughly cleaned and polished.
You may launch a lucrative jewelry photography business with hard work and a love of both jewelry and photography.
Maintain your learning and development, stay current with market trends and best practices, and keep pushing yourself to take jaw-dropping pictures that highlight the beauty of each item of jewelry.
Jewelry Photography Related Blogs:
Best Courses for Jewelry Photography
Best Lenses for Jewelry Photography
9. Wildlife Photography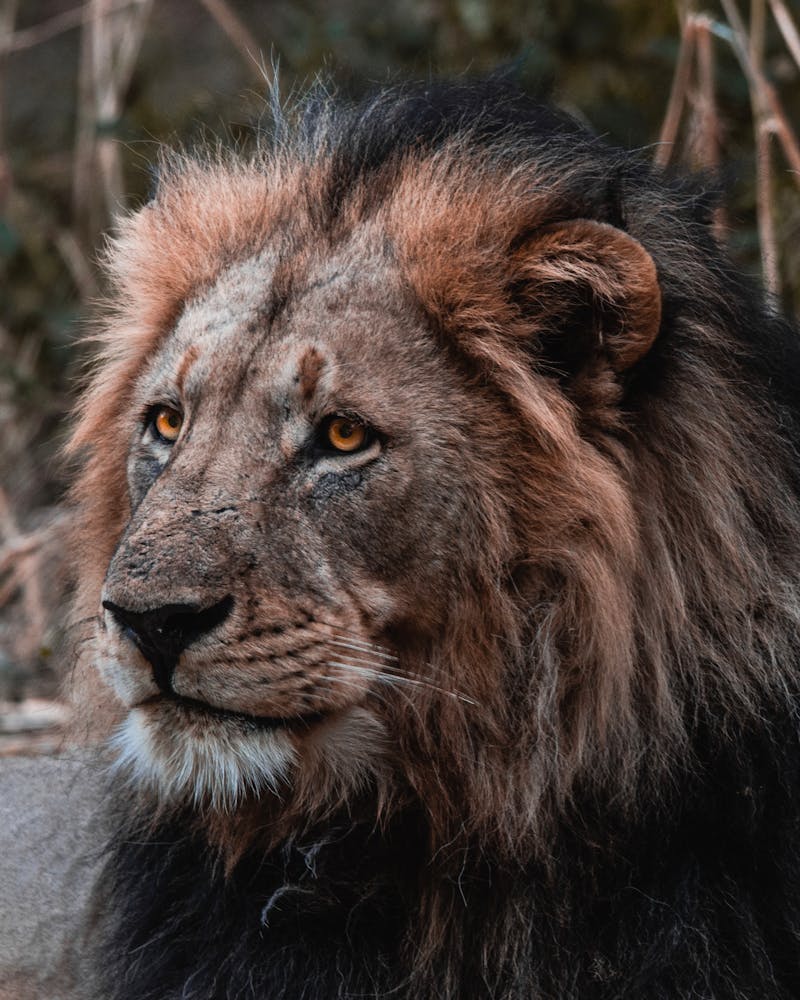 The field of photography known as "wildlife photography" focuses on documenting a wide variety of animal species in the environments in which they are naturally found. It is one of the forms of photography that presents the greatest amount of difficulty.
To be successful as a professional wildlife photographer, you need to have a solid understanding of photography techniques.
For aspiring photographers, this is one of the photography business ideas that has the greatest potential for profit.
What to consider:
When photographing wildlife, you should always put safety first and show respect for the animals and their natural homes.
Make sure to follow the local laws and stay a safe distance from the animals you want to photograph.
As a wildlife photographer, you can have a successful job if you work hard and love wildlife and photography.
Keep learning and growing, keep up with industry trends and best practices, and keep pushing yourself to take pictures that show the beauty and power of nature.
Wildlife Photography Related Blogs:
Best courses for wildlife Photography
Best lenses for Wildlife photography
10. Drone photography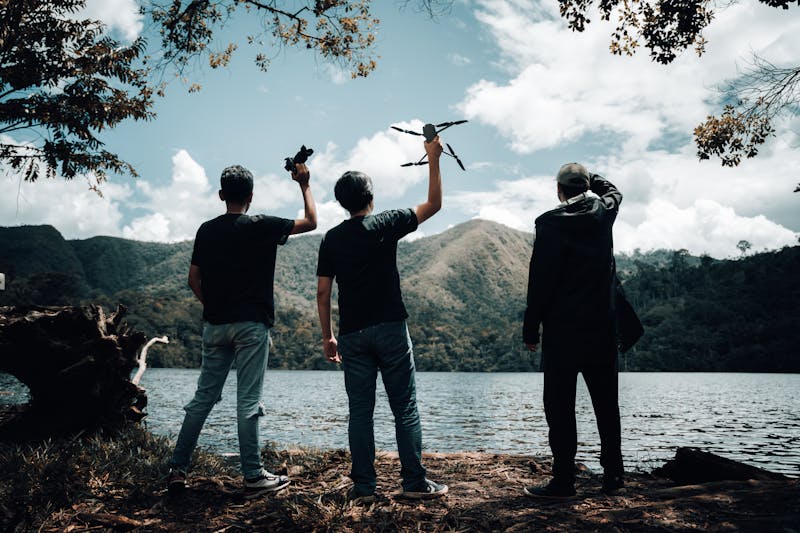 The utilization of drones for the purpose of photography is becoming increasingly common.
Drones are becoming increasingly useful across a variety of business sectors for a variety of reasons.
As a drone photographer, you have a significant opportunity to make a respectable income if you can demonstrate that you are skilled in the art of controlling drones.
Things to Consider:
Drone photography can be a great addition to a photographer's portfolio and business, but it takes time, skill, and knowledge of both photography and drone technology.
With the right gear and a dedication to safety and professionalism, drone photography can help photographers take their work to new heights.
The most Potential clients could be Real estate agents who want aerial footage of properties, construction companies who want to know how things are going, event planners who want dynamic footage, and filmmakers who want cinematic shots are all possible clients.
Drone Photography Related Blogs:
11. Celebrity  Photographer 
In the genre of photography known as "celebrity photography," the subjects of the photographs are famous people from the fields of the arts, sports, and even politics.
There are three primary categories of celebrity photographs that are utilized by magazines and newspapers.
These categories are paparazzi photography, event photography, and celebrity portraiture.
A career as a celebrity photographer can be both exciting and challenging. Celebrity photographers photographed celebrities such as actors, musicians, and athletes for publications, events, and advertising campaigns.
To get the perfect shot, you need a lot of skill, patience, and attention to detail. Gaining access to exclusive events and photo shoots requires cultivating relationships with celebrities and their teams.
Social media is an excellent tool for promoting your work and connecting with potential clients. Aspiring celebrity photographers can build a successful career in the industry with dedication and a passion for photography.
Product Photography Business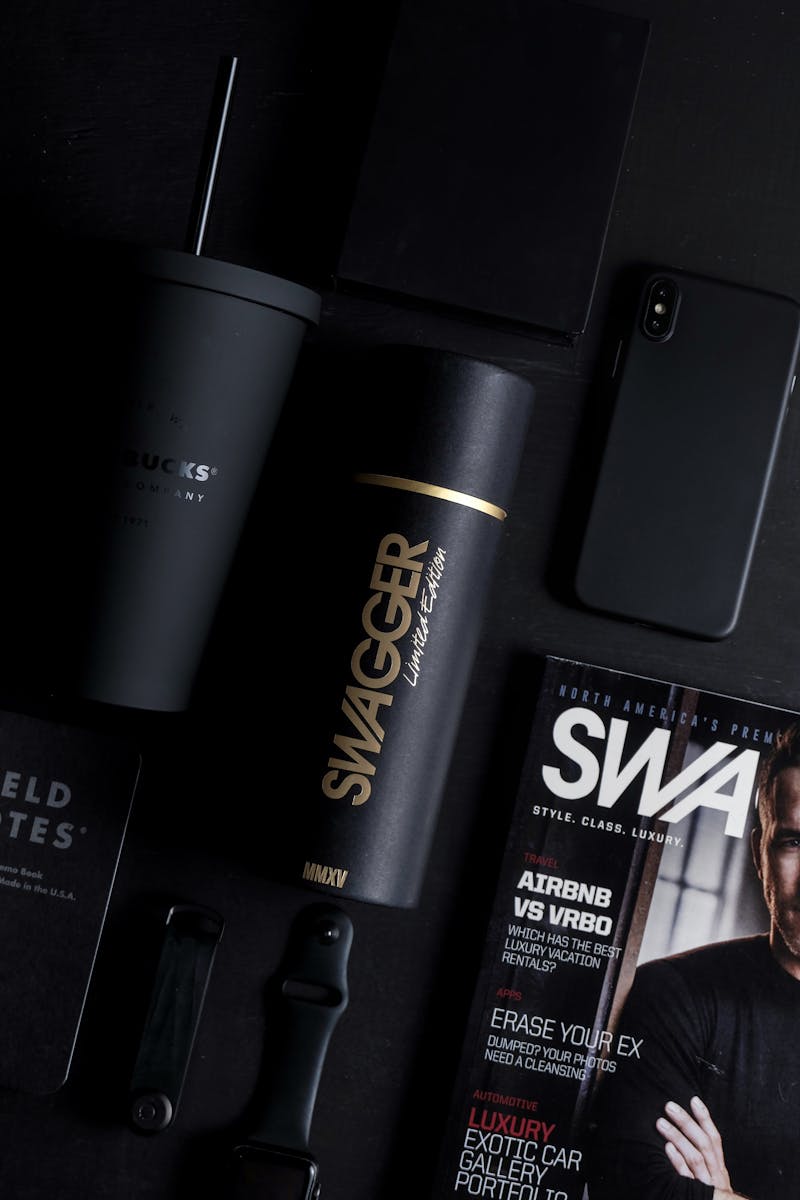 Shooting small products Like cosmetics, etc s a great career option for photographers who are skilled in lighting and the more technical aspects of photography.
A product photography business is an excellent method to break into the photography industry and get your foot in the door of the lucrative money-making world of photography.
In product photography, there is no requirement for the use of models or a stylist. Tabletop photography is one of those types of photography that may typically be done in the convenience of one's own home.
What to Consider:
It is critical to prioritize accuracy and attention to detail when photographing products. Ensure that each product is properly cleaned and arranged, and that appropriate props and backgrounds are used to highlight the product's features.
A successful product photography business can be built with dedication and a passion for photography and product presentation. Continue to learn and grow, stay current on industry trends and best practices, and push yourself to capture stunning images that highlight each product's unique features.
Product Photography Related Blogs:
How to Start a Product Photography Business
Best cameras for Product Photography
Best Courses for Product Photography
Best Lenses for Product Photography
How to Market & Grow Product Photography Business
12. Photography Academy
To become a successful professional photographer, you should consider opening a photography training institute as it is one of the most lucrative business ideas in the field of photography.
In photography classes, students may learn fundamental ideas such as exposure, composition, light, shadow, color, format, camera type, lens type, and post-processing in either a digital or traditional darkroom setting.
A photography training institute can provide the necessary education if it employs photographers who have both experience and the appropriate qualifications.
13.Online Photo Selling
A person with a serious interest in photography or a professional photographer can launch a successful business selling photographs via the Internet. 
The business consists solely of producing high-quality photographs and earning revenue from the sale of those photographs on an online marketplace.
14.Travel photography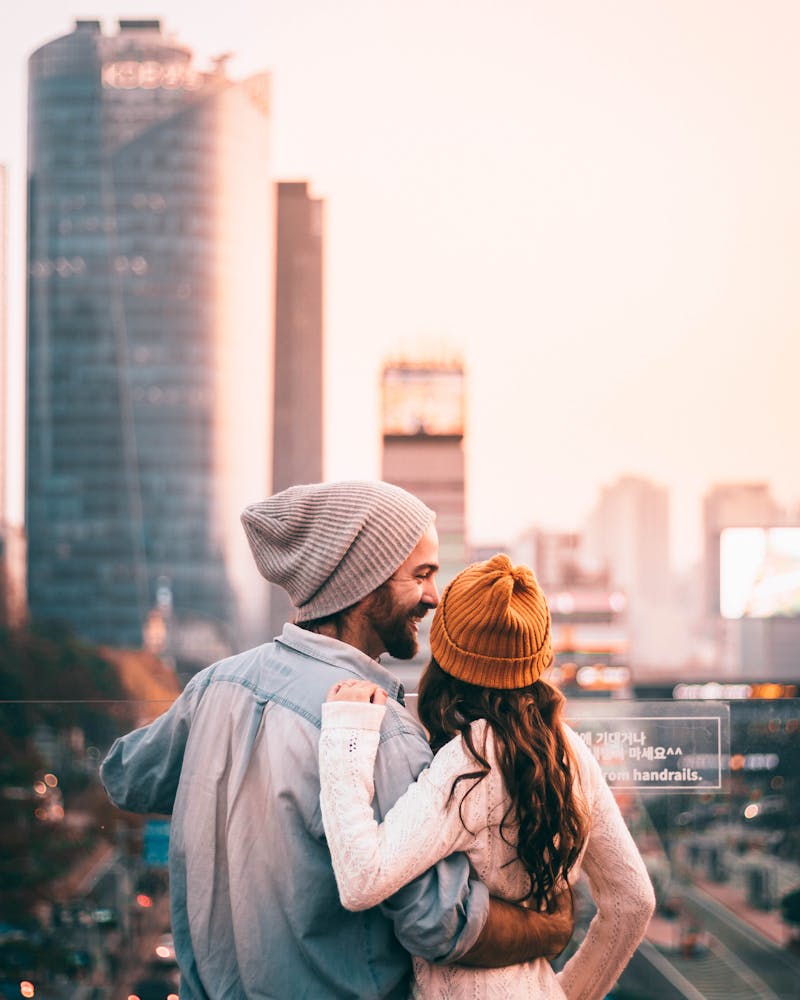 When many of us go on vacation, we do so with the intention of bringing back some memorable photographs.
We go on this incredible journey, during which we view breathtaking landscapes, and we want to remember them in a way that is personally significant to us.
To take great travel photos, however, you need to do more than just show up at a stunning location and take a few pictures there. There are other factors to consider.
It's possible that you'll come back from your trip with nothing more than a few snapshots instead of the stunning images you had planned to take if you aren't adequately prepared for it.
The good news is that there isn't much of a step-up in skill level required to go from taking "snaps" to capturing amazing travel photography.
Travel Photography Related Blogs:
Best cameras for Travel Photography
Best courses for Travel Photography in 2023
15. Maternity photography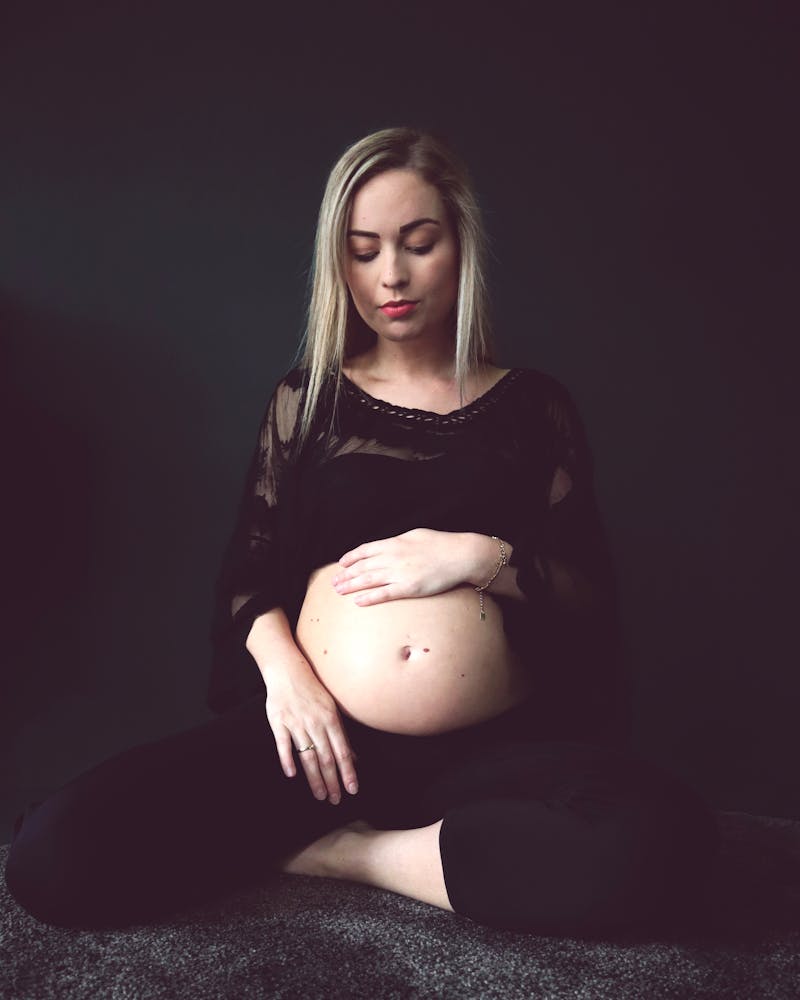 What do you hope to take away from your experience of being pregnant?
One of life's most formative experiences is learning that you will soon become a parent, and the months leading up to the birth of your child are likely to be filled with a range of feelings for both of the new parents involved.
The perfect way to capture those fleeting moments of anticipation and emotion during your pregnancy is to have professional maternity photography.
These photographs will be stunning works of art that are as beautiful as they are uniquely personal to you.
Maternity Photography-Related Blogs:
How to Start Maternity Photography Business
Best cameras for Maternity Photography
Best Courses for Maternity Photography
Best Lenses for Maternity Photography
How to Grow Maternity Photography Business
16. Astronomy Photography
The business of astronomy photography can be very rewarding to oneself. I
n most cases, scientists, researchers, and astronauts are the people an astronomy photographer collaborates with.
They take advantage of high-quality, recently upgraded equipment to produce photographs of the highest possible standard.
For example, a lens with a wide field of view, a sturdy tripod, an equatorial mount, and so on.
17. Event Photography Business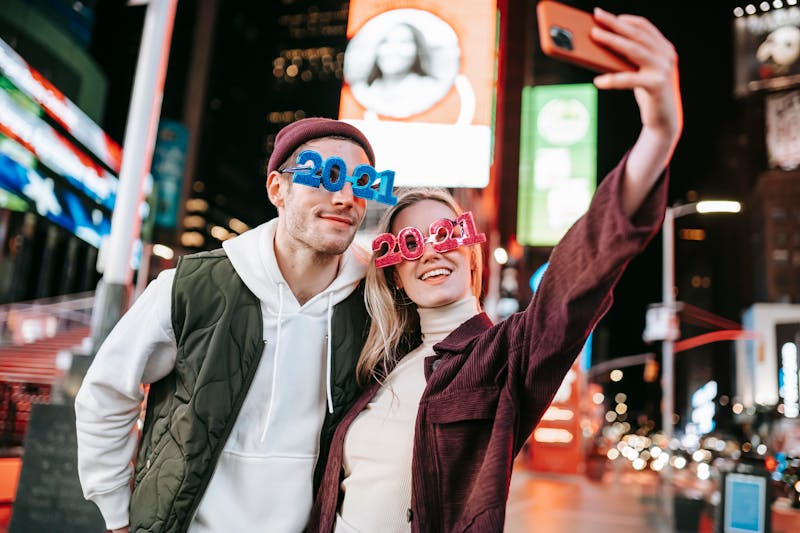 The photography of events is a niche that's both fun and exciting.
However, there may be some technical difficulties involved in capturing that once-in-a-lifetime moment. Event Photography is about capturing people and their connections at events.
Event Photography Related Blogs:
How to Start an Event Photography Business
Best cameras for Event Photography
Best Courses for Event Photography
Best Lenses for Event Photography
How to Market & Grow Event Photography Business
18. Photo Journalist 
The business of photojournalism is highly competitive; it is controlled by editors who are frequently underpaid and overworked, and it involves a degree of subjectivity.
In most cases, the best course of action is to earn a degree in the field in which one wishes to pursue a career.
The visual documentation of what is occurring in the world around all of us is known as photojournalism.
Photojournalism-Related Blogs:
Best cameras for PhotoJournalism
19. Underwater Photography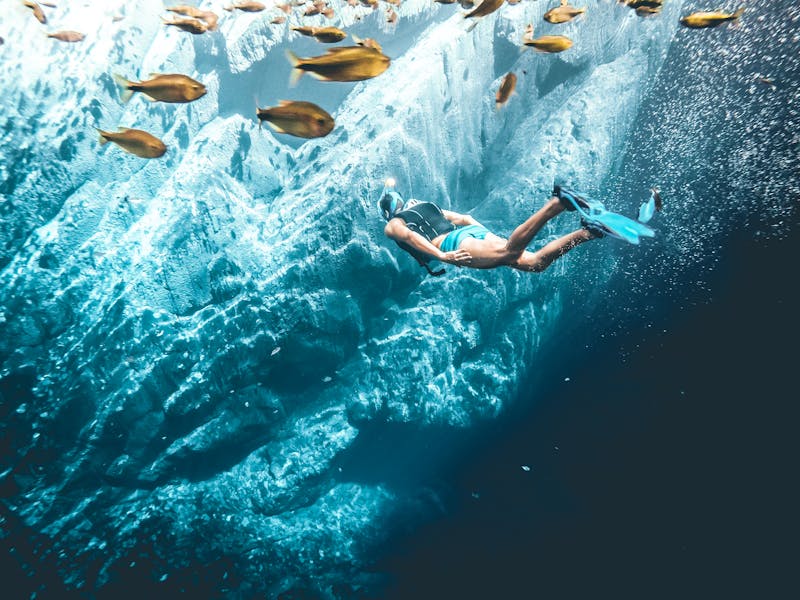 Scuba divers, snorkelers, and surf photographers are the most common people who engage in underwater photography, which is a subgenre of the art form known as macro photography.
However, in today's day and age, anyone can participate in underwater photography because digital cameras and underwater housings are becoming increasingly accessible at more reasonable prices.
The same principle applies to videos taken underwater.
The very first thing that needs to be kept in mind is that having solid in-water skills is the basis of successful underwater photography.
It is going to be very difficult for you to get images that are well-composed and lit if you are unable to control your buoyancy.
Underwater Photography-Related Blogs:
How to Start an Underwater Photography Business
Best cameras for Underwater Photography
Best Courses for Underwater Photography
Best Lenses for Underwater Photography
How to Market & Grow Underwater Photography Business
20. Stock Photography Business:
Create and market premium stock photos on websites like Shutterstock, Adobe Stock, or Getty Images. To stand out in the crowded market, pay attention to specialized topics or industries.
tock photography 📸 is a thriving sector within the image industry, offering photographers a platform to monetize their work 🤑. This business centers on supplying high-quality, generic photos for various client needs, from ads to publications 📰🖼️.
Successful stock photographers often focus on trending topics and evergreen themes 🌿📈. Utilizing platforms like Shutterstock, Getty, or Adobe Stock can amplify reach 🌍. Keywords and metadata are vital for discoverability 🔍✏️.
The competition is fierce, so uniqueness and volume matter 🥇📦. Diversifying one's portfolio can increase sales, as can understanding market demands 📊.
Regularly updating collections ensures freshness 🔄🆕. Licensing plays a pivotal role: be it royalty-free or rights-managed, it dictates usage and pricing 💰📜. Navigating this business requires a mix of creativity, research, and marketing savvy 🎨🔬📣.
For those willing to invest the effort, stock photography can be a rewarding and lucrative endeavor 💼🚀.
21. Fine art photography Business
Create a distinctive style and market your work by selling limited edition prints, photo books, or merchandise. To display your work, you can work with galleries, go to art festivals, or create an internet store.
Fine art photography 📸 as a business is a blend of passion 💖 and commerce 💵. Success requires not just a keen artistic eye 👁️🎨, but also a savvy entrepreneurial spirit 🧠💼. Building a brand is essential, and this often starts with a unique style or niche 🖼️✨.
Social media platforms 📱, especially Instagram and Pinterest, are invaluable for showcasing work and connecting with potential clients and galleries 🤝🏛️. Selling prints 🖨️, licensing images 📜, and holding exhibitions can be lucrative revenue streams 💰.
Networking within the art community 👩‍🎨👨‍🎨 and attending art fairs can open doors to opportunities 🚪. However, it's crucial to safeguard one's work; copyrights and watermarks are a must 🔒.
Packaging, presentation, and delivery 🎁 also play a role in setting a premium standard. Though the market is competitive, with dedication, innovation 🚀, and business acumen, a fine art photography venture can thrive and leave an indelible mark on the art world.
22. Workshops and courses in photography:
Teach others about your expertise in the field through workshops, online courses, or one-on-one mentoring sessions. This might be a fantastic opportunity to make extra money while assisting others in honing their craft.
23. Social Media Photography
Provide businesses and influencers looking for attention-grabbing, top-notch photographs and videos for their social media platforms, such as LinkedIn, Instagram, and TikTok, with content development services.
How to Start a Photography Business in 2023
Starting a photography business involves several key steps and tools. Here's a guide to help you get started:
Develop your skills: Before starting your business, make sure you have a strong foundation in photography techniques, lighting, composition, and editing. You can attend workshops, take online courses, or practice with friends and family to hone your skills.
Also, read:
Choose your niche: Select a photography genre that you're passionate about and have experience in, such as portrait, wedding, product, or real estate photography. Focusing on a niche will help you target a specific audience and create a strong brand identity.
Create a business plan: Outline your business goals, target market, competition, pricing structure, and marketing strategies. This will serve as a roadmap for your business and help you stay focused on your objectives.
Register your business: Choose a business name and register it as a legal entity, such as a sole proprietorship, partnership, or LLC. You'll also need to obtain any necessary permits or licenses and open a separate bank account for your business.
Invest in essential tools and equipment:
Camera: A high-quality DSLR or mirrorless camera with interchangeable lenses.
Lenses: A variety of lenses suitable for your niche, such as prime, zoom, and wide-angle lenses.
Lighting: External flashes, reflectors, and light modifiers like softboxes or umbrellas.
Tripod: A sturdy tripod for stabilization during long exposures or low-light situations.
Memory cards and backup storage: High-capacity memory cards and external hard drives to store your images.
Wrap up Note
The beginning of a career as a photographer involves extensive planning and preparation. To get the ball rolling, you are going to need to spend both money and time.
Your efforts are going to pay off in the end.
Continue to get better at things and pick up new skills in order to produce excellent results. You will be able to land more and more photography jobs as a result of these.
Photography Biz Marketing Related Blogs
The Power of Influencer Marketing in Photography
Advertising Your Photography Business: Paid Advertising Options
Building Your Photography Brand: Tips and Strategies
Marketing Your Photography Business through Networking and Referrals
Content Marketing for Photographers: Sharing Your Story and Building Your Brand
Measuring Success in Photography Marketing: Tracking Your Results and Making Data-Driven Decisions".
Camera Related Articles:
About the Author:
Manny Acharya is the co-founder of Artmellows. Your go-to place for Design, Digital Art, Digital sculpting, Photography, Design Tools and gears Info, and Product Reviews. Manny is a Digital Artist, 3D Sculpt Designer, Ardent Photography, Drone flying Enthusiast, and tech Lover. He supercharges Digital Art and design by crafting memorable 3D sculptures & 2D Design and art. Learn more About Manny:
PS: Manny has created a Beginner Friedly ebook to Learn the Nomad 3D Sculpt App. Know More about the eBook. Know more about Manny