The Ultimate Guide to Start, Grow, and Earn High in the Photography Business
Greetings, a fellow enthusiast of the photographic arts!
Are you keen to turn your enthusiasm for shooting amazing photographs into a lucrative business and do you have a strong passion for doing so?
You've arrived at the right destination! Hello, and thank you for visiting the definitive guide on beginning, expanding, and succeeding in your photography business.
In order to get your entrepreneurial journey in the field of photography off to a good start, you will find that this comprehensive resource is exactly what you need.
We have you covered with all you need to know, including discovering your distinctive market niche and developing a brand that people will remember, as well as marketing methods that will get you noticed.
And naturally, we'll get into the nitty-gritty of things like pricing, client management, and even growing your business in the future.
Grab a cup of coffee, make yourself comfortable, and let's get started on this amazing journey together, shall we?
The potential and growth of the photography industry
Have you taken note of the recent growth that has been seen in the photography industry? It really is a very thrilling prospect!
The demand for experienced photographers has surged in recent years as a result of the proliferation of social media platforms, the growth of internet marketing, and people's insatiable appetite for all things visual.
Whether one is interested in wedding photography, portrait photography, travel photography, or commercial photography, there are a great many fresh paths to investigate and possibilities to seize.
The most exciting part?
You may turn your interest in photography into a successful career if you have the perfect combination of creative ability, technical expertise, and a dash of business sense.
👉🏻Check out  Starting Photography Business Checklist 📌
Hence, if you've been daydreaming about becoming successful in this dynamic business, now is the right time to leap in and seize the day!
Recent years have seen a remarkable expansion and transformation in the photography industry, driven by changes in consumer preferences, technical advancements, and the growing significance of visual material.
Photography Industry Stats( Source)
The median hourly pay for photographers is around $18.73.
Careers in photography are expected to grow by 17%- 18%.
About 12,900+ job openings for photographers are projected for each year.
There were 110,700+ professional photographers in the United States in 2020.
68%-70% of photographers are self-employed.
Global photographic services brought in $32+ billion in 2020.
The U.S. photography market size in 2022 was $11.9 billion.
Opportunities for photographers to establish prosperous professions and enterprises are growing as the demand for high-quality pictures keeps rising.
In order to promote their work, gain a wider audience, and interact with potential customers, photographers can now use social networking platforms, online marketplaces, and the gig economy.
Photographers may capitalize on this potential and build successful enterprises that serve a variety of niches and markets in this fast-paced industry with the proper mix of creativity, technical proficiency, and business savvy.
The importance of a strategic approach to achieve success
In order to be successful in any business, a strategic approach is necessary, and photography is not an exception to this rule.
It is not sufficient to merely take excellent photographs; you also need a strategy for how you will market and sell your work.
This may involve determining your target audience, creating an identity for your brand, and cultivating relationships with customers and business partners.
In addition, if you want to maintain your competitive edge in the market, you might need to make investments in new tools, additional training, and opportunities to expand your professional network.
You can put yourself in a position for long-term success and make yourself stand out in a competitive industry by adopting a strategic approach to running your photography business.
Let's Dive in…
Finding Your Photography Niche
A. Exploring various photography genres /Ideas
Discovering your strengths and weaknesses as a photographer can be accomplished in large part by gaining experience in a variety of Profitable photographic subgenres or ideas.
I have scooped out 7 the Most Profitable Photography Business Ideas as of 2023-2024: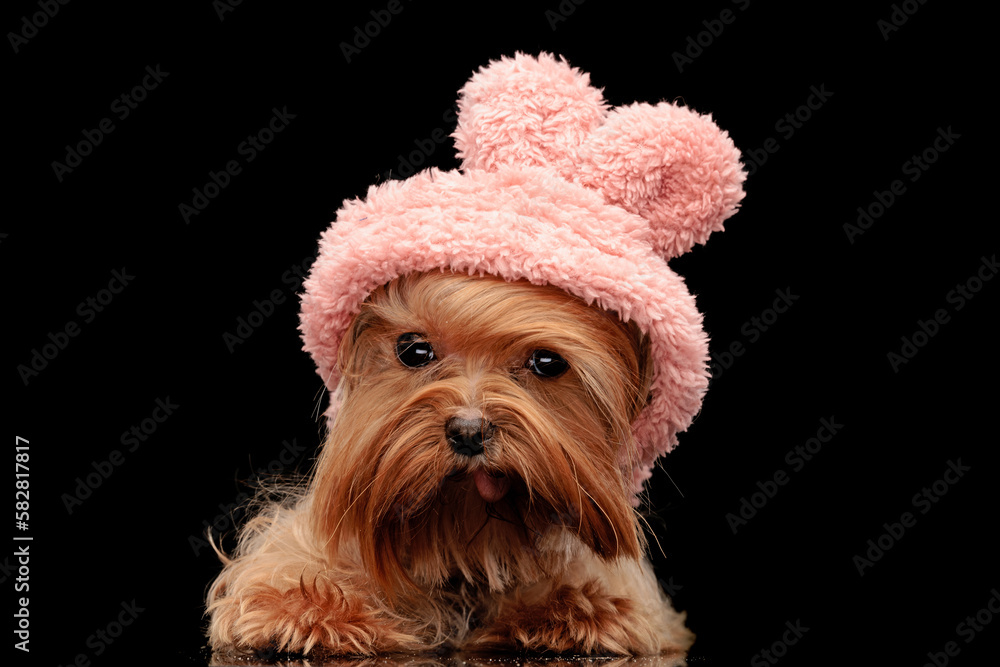 There are various subgenres of photography to select from, including wedding and portrait photography, landscape photography, and animal photography.
It is essential to broaden one's horizons and be open to new experiences because diverse types of music call for distinctive methods, tools, and creative approaches.
It's possible that you'll find that one type of music speaks to you more than others, or that you'll unearth a whole new interest in the process.
You'll be able to create a more varied portfolio and appeal to a larger variety of clientele if you experiment with a variety of genres.
Don't be scared to challenge yourself by venturing beyond your comfort zone and delving into the fascinating world of photography!
How to Choose Your Photography Specialization

In order to have a successful career as a photographer, it is essential to select your photographic specialty.
Here are some pointers to help you identify your ideal niche:
Examine your hobbies and interests: Consider what you like to photograph the most to start. Your niche should be an area in which you have true interest and enthusiasm since doing so will keep you inspired and committed to your work. for instance- I Love pets and started a Pet Photography Business 3 Years ago.
Consider your advantages and disadvantages: Think about your technical and artistic abilities in various types of photography. To better fit the niche you're interested in, concentrate on your strengths and consider how you may strengthen your deficiencies.
Do some market research: Look into the many markets for photography. Find markets that have a lot of demand but little competition to improve your chances of success. Also, think about whether the region where you want to work has a steady clientele.
Verify profitability: Some niches could offer more returns than others. Investigate the rates that photographers command, the volume of work, and the expenses related to each specialization to analyze the income potential for each.
Think of your long-term objectives: Consider how your chosen expertise fits with your long-term professional goals. Will the specialization you select enable you to accomplish your objectives, or will you eventually need to change course?
Test out different photographic specialties before settling on one. This will you in determining what you genuinely enjoy and are good at while also helping you have a better knowledge of the work required in each specialty.
Network, and take advice from others: Make connections with photographers in other fields to learn about their challenges and experiences. This might assist you in selecting the ideal niche for your business.
B. Identifying your target market and clientele
When it comes to developing a successful photography business, one of the most important things you can do is determine who your ideal customers and clients are.
To get started, consider the many kinds of photographic services you offer and the kinds of people who would be most interested in those services.
If you specialize in wedding photography, for instance, your target market would consist of engaged couples who are in the process of arranging their big day. If your Nice is Pet Photography – target pet owners( You can find them on FB Groups & LN Grops).. This FB Group one for example is a Cavoodle ( Breed) specific FB Group.
When you have determined who your target market is, you can then begin to consider the specific requirements and preferences of this market.
This can involve carrying out market research, performing trend analysis, and networking with other professionals working in your field.
You may design a brand and marketing plan that resonates with your target market and clientele, which will help you stand out in a competitive market by allowing you to differentiate yourself from the competition.
C. Creating a business plan based on your niche
For the purposes of goal-setting and actualization, developing a photography-specific business plan and marketing strategy is absolutely necessary.
To begin, you will need to determine your niche and then identify both your target market and your rivals.
The next step is to develop a marketing strategy that is consistent with your brand and your one-of-a-kind selling proposition.
Doing tasks such as creating a website, signing up for social media accounts, and engaging in networking with other experts in your field may be required.
In addition to this, you will need to decide on the structure of your pricing, establish some financial targets, and devise a strategy for the management of your expenses and cash flow.
You'll be able to keep track of everything, determine how far you've come, and make smart choices about the direction your company will go in the future if you write out a detailed business plan. Good luck!
Establishing a Strong Brand Identity
A. Developing your brand's unique selling proposition (USP)
The creation of a unique selling proposition (USP) is one of the most important steps in the process of successfully constructing a photography brand.
Your unique selling proposition (USP) is what differentiates you from the companies that you compete with and makes you stand out to potential customers.
To get started, give some thought to what makes your photography stand out from the crowd and what kind of value you can provide for your customers.
This could pertain to your approach to photography, the manner in which you handle customer service or your level of experience in a specific field.
After determining your unique selling proposition (USP), you should make sure that it is reflected in your branding, marketing materials, and interactions with customers.
You will be able to expand your clientele and create a devoted clientele that values what you have to offer if you work hard to establish a unique selling proposition (USP) that is compelling.
B. Designing a logo and visual elements
Creating a logo and other visual elements for your photography brand is a key step in the process of developing a professional and easily identifiable image for your business.
To begin started, you should consider the personality and values of your brand as well as the demographics of your ideal customers.
This will assist you in selecting the appropriate colors, typeface, and other design aspects that accurately reflect the identity of your brand.
When it comes to developing a company logo, you might want to think about employing the services of a professional designer or using a tool specifically designed for the purpose of developing a logo that is distinctive and easy to recall.
Make sure that your company logo and any other graphic elements are consistent across all of your marketing materials, such as your business cards, website, and profiles on various social media platforms.
You can earn the trust of your customers and differentiate your business in a competitive market by developing a brand that is consistent and pleasing to the eye.
C. Consistency in branding across platforms
For the purpose of developing a powerful and easily recognizable photographic brand, maintaining brand coherence across several platforms is absolutely necessary.
This involves using the same company logo, color scheme, typography, and other elements of design across all of your marketing materials, such as your business cards, website, and profiles on various social media platforms.
You may instill a sense of familiarity and trust in your clientele as well as make it simpler for them to recognize your brand by preserving a constant visual identity.
You may distinguish yourself from the competition in a competitive market and create an image that is both professional and unified by being consistent.
Whether you are making changes to your website or posting on social media, you need to make sure that your branding is consistent and that it accurately reflects the identity of your company.
Getting Appropriate Photography tools
When it comes to photography, having the appropriate equipment is absolutely necessary in order to produce outstanding results.
The following are some suggestions for acquiring the necessary equipment for photography:
Checkout our In-depth Blogs on Photography must have Tools & Gears for every Photography Business niche
Consider your needs: Before making any purchases, you should give some thought to the kind of photography you'll be doing and the characteristics you'll require from the equipment. For instance, if you're going to be shooting in low light, you're going to need a camera that performs well in low light.
Establish a spending plan: Considering the high cost of photography gear, it is essential to establish a spending plan and adhere to it. Determine which items are most essential to meeting your requirements, and if you want to cut costs, think about purchasing old or refurbished machinery.
Carry out your Research: Browse reviews, shop around at other retailers, and consult with other photographers for advice. This may help you make educated decisions regarding which pieces of gear to purchase and guarantee that you get the most bang for your buck in terms of the investment you make.
Invest in quality Tools: Despite the fact that it's tempting to go with the option that will cost you the least, making an investment in high-quality equipment can be profitable in the long term. The higher the quality of the equipment you use, the more reliable it will be and the better the outcomes it will provide; as a result, you will have more customers and a higher income.
Think about the process you go through: Consider how you will be utilizing the equipment and how it will fit into your workflow before making any purchases. Keeping your files safe may necessitate purchasing a storage solution with redundant copies or a memory card with a high read/write speed.
You will be able to advance your photography talents, provide better outcomes, and build your photography business if you invest in the necessary equipment.
Building an Impressive Portfolio
A. Curating a collection of your best work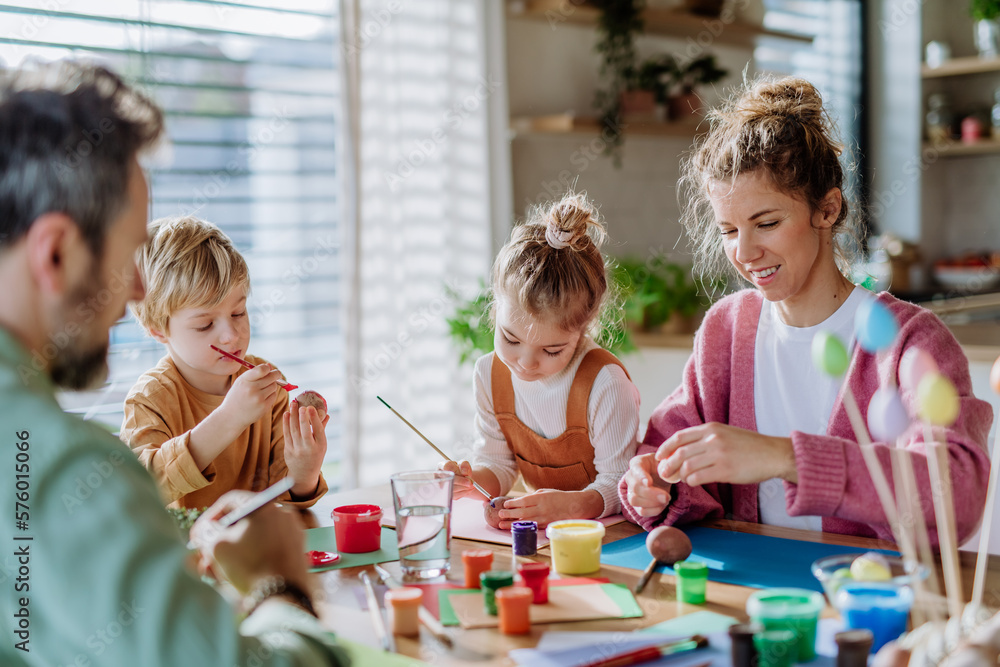 Curating a collection of your best work for your portfolio is a great way to showcase your skills and attract potential clients.
Here are some tips for curating a winning portfolio:
Choose your best work: Your portfolio should feature your strongest and most impressive work. Be selective and only include photos that are of high quality and represent your unique style.
Consider your target audience: Think about the types of clients you want to attract and tailor your portfolio to their needs and preferences. For example, if you specialize in wedding photography, include photos that showcase your ability to capture emotion and special moments.
Keep it cohesive: Your portfolio should have a cohesive look and feel, with consistent colors, themes, and styles. This will help you establish a strong brand identity and stand out in a crowded market.
Organize it well: Organize your portfolio in a way that's easy to navigate and showcases your range of skills. Consider creating different sections for different types of photography or organizing your work by theme or location.
Keep it updated: Your portfolio should be a living document that you update regularly with your latest and greatest work. This will show potential clients that you're always improving and staying on top of your game.
By curating a collection of your best work for your portfolio, you can showcase your talent and attract more clients to your business. Good luck!
B. Utilizing various presentation formats
There are many various presentation forms that you may choose from when it comes to displaying your photography work. These formats can be used to demonstrate your talent and entice potential customers.
Take into consideration the following suggestions:
Use Website: Your work can be presented in a manner that is both expert and approachable when you use a website as part of your online portfolio. Create an online portfolio that is both visually appealing and simple to access by making use of a platform such as PIXPA or Squarespace.
Use social media sites like Instagram and Facebook to disseminate your work to a larger audience. Make sure that the photographs you utilize are of high quality and that the descriptions are interesting so that they can reflect your personality and business.
Printed Portfolio: If you want to show potential customers your work in person, a printed portfolio is an excellent way to do so. For an air of professionalism and sophistication, you might want to think about printing your photographs in a book or portfolio case of good quality.
Slideshow Presentation: With software such as Adobe Lightroom or PowerPoint, you may create an engaging slideshow presentation for your audience. This might be an excellent way to demonstrate your work to clients in the form of a slideshow that is simple to distribute to them.
Video Reel: If you want to show off your best work and give people some insight into your creative process, you might think about creating a video reel. This might be an excellent method to demonstrate your unique personality to prospective customers and connect with them on a more meaningful level.
You can demonstrate your photographic work in a manner that is interesting to the audience, professional, and memorable if you make use of a variety of presentation forms.
Think about which formats are going to work the best for your writing style and the people you're trying to reach, and don't be hesitant to try out different forms as your company expands.
C. Leveraging your portfolio for client acquisition
Using your portfolio to its full potential is an excellent strategy for expanding your photography business and luring new customers.
The following are some suggestions that can be utilized when marketing your portfolio in order to attract new customers:
Displaying your portfolio on your website and on social media: See to it that your portfolio is shown in a prominent manner on both your website and your profiles on various social media platforms.
Because of this, prospective customers will have an easier time viewing your work and getting a feel for your aesthetic.
Marketing through personal recommendations and word-of-mouth: You should make it easy for pleased customers to recommend your company to their friends and relatives. You can also incentivize referrals by offering things like discounts or free prints, for example.
Networking: Participate in photography events and other chances for networking in order to meet prospective customers and other professionals working in your field. Bring a hard copy of your portfolio to share with anyone who expresses interest in seeing it.
Paid advertising: If you want to target prospective customers who could be interested in your services, you might want to consider using paid advertising platforms such as Google Ads or Facebook Ads. You should make sure that your portfolio is highlighted prominently in your ad.
Marketing via email: Publish a regular newsletter to your email list, showing your most recent work and promotions, and encourage others to sign up for it. This will assist potential customers to remember you and encourage them to do business with you again in the future.
You will be able to expand your photography business as well as attract new customers if you make use of your portfolio.
Be sure to update your portfolio on a regular basis and that it accurately portrays your personal brand and sense of style. Good luck!
Pricing Your Services for Profit
A. Calculating your cost of doing business
Calculating your cost of doing business is important to ensure that you're pricing your photography services appropriately and making a profit. Here are some steps to consider:
List your expenses: Start by listing all your business expenses, including equipment costs, rent, insurance, website fees, and marketing expenses. Be sure to include both fixed and variable expenses.
Determine your monthly expenses: Add up your total expenses for the year and divide by 12 to determine your monthly expenses. This will give you a baseline for the minimum amount you need to charge each month to break even.
Estimate your shoot expenses: Estimate how much it costs you to do a shoot, including time spent on preparation, travel, equipment rental, and any other associated costs.
Determine your hourly rate: Divide your monthly expenses and shoot expenses by the number of billable hours you work each month to determine your hourly rate.
Adjust your pricing: Use your hourly rate to adjust your pricing for photography services accordingly. Make sure to factor in profit and consider the market rates for your area.
By calculating your cost of doing business, you can ensure that you're charging enough to cover your expenses and make a profit. It's important to regularly review and adjust your pricing as your expenses and business needs change.
B. Developing pricing packages and strategies
Creating different pricing packages and formulating pricing strategies is an essential component of running a profitable photography business. Consider the following advice in this regard:
Also Read: What to Include in Wedding Photography Packages[ What Industry Experts say]
Find out how much it will cost you: You can determine your minimum hourly rate by first computing your cost of doing business, as was covered before, and then using that number as your starting point.
Study the prices offered by other photographers in the area and evaluate the pricing tactics they use. This will help you understand your own competition. Think about the ways in which you may set yourself apart from your competitors and offer something truly valuable to your customers.
Provide multiple pricing packages: You should think about providing different pricing packages that are catered to different types of customers or events. For instance, you may provide two different types of packages: a basic one that consists of a predetermined amount of hours devoted to photography as well as digital photographs, and a premium one that adds on various other goods or services.
Combine 2-3 services( Create a Bundle): Provide customers with more value by bundling products and services together. This will encourage customers to spend more money overall. You may, for instance, decide to provide a price reduction for customers who buy an album in addition to a print package.
You can urge customers to hire you by encouraging them to book your services by offering promotions such as seasonal discounts, discounts for referrals, or other types of incentives.
Be transparent in your Pricing Structure: Make sure that your price is straightforward to understand and open to public scrutiny. Include a detailed description of everything that is included in each bundle, as well as the price that customers should anticipate paying.
You may deliver value to your customers while also guaranteeing that your company is profitable if you design price packages and tactics.
Be sure to do regular price analysis and make necessary adjustments in order to maintain your competitive edge and cater to the ever-evolving requirements of your customers.
C. Balancing market competitiveness with profitability
For a photography business to be successful, maintaining a healthy equilibrium between market competitiveness and profitability is crucial. Consider the following advice in this regard:
Do market research: Conduct market research on both your own market and that of your competitors in order to have an understanding of pricing patterns and the expectations of your customers. The price range that you should be looking at can then be determined with the use of this information.
Evaluate your unique value: Determine what it is that sets your photography business apart from others in the industry, and utilize it to your advantage while competing with other businesses. It could be your one-of-a-kind sense of style, the great quality of the things you offer, or even your excellent support for customers.
Choose your approach to pricing: Establish your price plan by basing it on the aims of your company, the expenses it incurs, and the profit margin it generates. Think about appealing to different types of customers by providing them with a variety of different bundles and specials.
Keep an eye on your profit margins: To determine whether or not your pricing plan is successful, it is important to monitor both your expenses and your profits. Make any necessary adjustments to your pricing and business plan in order to keep your company profitable.
Do not undervalue the work that you do: In an effort to be more competitive, do not undervalue the work that you do. Setting too low of a price for your services might have a negative impact on your long-term profitability and may attract customers who do not value the work you provide.
Put an emphasis on quality: Put an emphasis on delivering high-quality work and providing exceptional customer service in order to attract and keep customers. Customers are typically willing to pay a higher price in exchange for superior work and an enjoyable experience.
You may attract customers and build your company while ensuring that your pricing plan is sustainable and lucrative if you strike a balance between the profitability of your business and the competitiveness of the market.
Marketing Your Photography Business
To attract clients and grow your brand, marketing is essential for any photography business. Here are some marketing ideas for your photography business:
Create a strong brand: Create a distinct and memorable brand that reflects your photographic style and approach. Consistently apply your brand to all marketing materials.
Use social media: Platforms such as Instagram, Facebook, and Twitter are excellent for showcasing your work, connecting with potential clients, and growing your following.
Also Read: Social Media Marketing for Photographers: A Guide
Create a website: Make a professional website that showcases your portfolio and services and is search engine optimized.
Also Read: Pixpa Website Builder for Photographers -[Honest Review]
Offer discounts and promotions: Offering discounts and promotions can be a great way to attract new clients and encourage repeat business.
Attend industry events, meetups, and workshops to network with fellow photographers and potential clients.
Work with other professionals: Working with other professionals in your industry, such as wedding planners or makeup artists, can help you reach a larger audience.
Provide outstanding customer service: Always prioritize customer service and ensure that your customers feel valued and satisfied with your products and services.
You can grow your photography business and attract new clients by implementing these marketing strategies and staying current with industry trends.
A. Implementing social media and content marketing techniques
Using strategies that make use of social media and content marketing is an excellent method for expanding one's photography business and attracting new customers. Consider the following advice in this regard:
Choose the platforms you want to use: Choose social media platforms that are well-liked by the people who make up your ideal audience and offer you the opportunity to present your work in a style that is visually appealing. Instagram and Facebook are two platforms that are frequently used by photographers.
Develop high-quality content: Develop content that is of high quality and visually appealing, maintaining a look and feel that is consistent with your brand and reflects its values. Sharing your most recent photography work, content from behind the scenes, and advice for customers might all go under this category.
Use hashtags: Utilize appropriate hashtags to increase the discoverability of your material among prospective customers. Do some research on the most popular hashtags in your specialized field and be sure to utilize them frequently in your posts.
Interact with your followers by responding to the comments and messages they send you, as well as interacting with accounts belonging to other companies in your field. Building relationships with people and establishing a good reputation on social media will be facilitated by doing so.
Think about advertising: If you want to attract new customers and market your services, you should think about employing paid advertising on social media sites. Be careful to direct your advertisements at the appropriate demographic, and incorporate visually appealing graphics that highlight your work.
Employ the use of email marketing: Use email marketing in order to communicate your most recent work, specials, and updates with your customers. Be sure that your emails are both visually beautiful and valuable to the people who have subscribed to you.
You will be able to expand your photography business, create a name for your brand, and connect with new customers if you use strategies that involve social media and content marketing.
Be sure to keep your plan under regular assessment and make adjustments to accommodate the shifting requirements of your target audience.
B. Building strategic partnerships and collaborations
Building strategic partnerships and collaborations can greatly benefit your photography business by expanding your reach, enhancing the quality and variety of your offerings, and providing additional avenues for revenue. Here's a guide to help you develop such collaborations:
1. Identify Potential Partnerships
Local Businesses: Collaborate with cafes, restaurants, or stores to showcase your work on their walls. This can bring exposure and potential clients.
Event Planners: Many events require photographers. Forming a partnership can make you their go-to choice.
Modeling Agencies: They often need photographers for portfolios.
Other Photographers: Consider partnerships for large events where multiple photographers might be necessary.
Makeup Artists & Hair Stylists: Ideal for portrait or wedding photography.
Print and Framing Shops: Offer packages to clients that include professional framing.
Travel Agencies: They might need photos for brochures or websites.
2. Understand Mutual Benefits Ensure the collaboration is beneficial for both parties. Whether it's a shared clientele, mutual promotion, or revenue sharing, there should be clear advantages.
3. Build Relationships Before proposing a collaboration, build a relationship. Attend networking events, local business fairs, or workshops. Engage with potential partners on social media.
4. Craft a Clear Proposal When approaching a potential partner, be clear about:
Your vision for the collaboration.
The mutual benefits.
Responsibilities of each party.
Financial considerations.
5. Create Collaboration Packages Consider creating special packages for your partners. For instance, offer a discount for referrals from the event planner or provide a unique framing deal for photos taken in collaboration with another photographer.
6. Communication is Key Maintain open and honest communication. Ensure expectations are clear, and any concerns are addressed promptly.
7. Review and Adjust Collaborations should be revisited and reviewed regularly. Are both parties benefiting as expected? Is there room for improvement or expansion?
8. Expand Your Online Presence
Guest Blogging: Contribute to your partner's blog or vice versa.
Joint Webinars or Workshops: Host tutorials or Q&A sessions together.
Social Media Cross-Promotion: Share each other's work, events, or promotions.
9. Develop Contracts Whenever you formalize a partnership, ensure it's legally documented. This protects both parties and ensures clarity.
10. Consider Co-branding Opportunities You could co-create branded content or even run special promotional events together, leveraging both brands' audiences.
11. Seek Feedback Always seek feedback from your partners. This helps in understanding what's working and what can be improved.
12. Respect Boundaries Each business has its own priorities and limitations. Understand and respect them. If a partnership isn't working, it's okay to reevaluate or end it amicably.
13. Attend Industry Events Together Participate in photography expos, fairs, or conventions as a united front. This will showcase your strength and harmony as collaborators.
In summary, strategic partnerships can offer immense value to your photography business. By being proactive, open to feedback, and focused on mutual growth, you can leverage these collaborations to enhance your brand, expand your client base, and increase your revenue potential.
C. Engaging in local marketing and community events
Participating in local marketing activities and events offered by the community is an excellent method to engage with prospective customers and build a name for your company within the neighborhood. Consider the following advice in this regard:
Attend local events such as fairs, festivals, and community meetings in order to meet new people and display your work. These kinds of events can be found all over the place.
Sponsoring local events is a great way to boost the awareness of your brand while also showing support for the local community. This could involve sponsoring a local sports team or donating money to a charitable organization.
Mini sessions as a way to attract new customers and provide additional value could be offered at local events or when demand is highest, such as the holiday season.
Partner with local businesses in order to provide bundle offers or engage in cross-promotion. Work with local businesses in order to provide bundle discounts or engage in cross-promotion. For the purpose of providing a wedding package deal, for instance, you can work together with a florist.
Establish connections with regional media: Establish connections with regional media outlets such as newspapers, radio stations, and blogs in order to display your work and offer your experience.
You may engage with potential customers and create your brand's reputation in the community if you participate in local marketing and events hosted by the community. Be sure to take part in events that fit in with the image of your business, attract the people you want to work with, and offer something of value to your existing customers.
Enhancing Your Online Presence a.k.a Marketing
A. Creating a user-friendly, visually appealing website
It is crucial to have a website that is both user-friendly and visually appealing in order to display your photographic work and bring in new customers for your photography business. Consider the following advice in this regard:
Pick a design that is uncluttered and uncomplicated. Go for a website layout that is uncluttered, uncomplicated, and visually appealing. Use Website Builders Specifically Built for Photographers Like Pixpa.
Make it simple for users to browse your website by selecting a color scheme and typeface that are congruent with your company's identity.
Showcase some of your finest work by Making a powerful first impression by showcasing the finest work with photographs of the highest possible quality. Make sure that your work is organized in a way that is simple to navigate and enables potential customers to see the breadth of your skills.
Make it simple for people to get in touch with you by ensuring that your contact information is widely displayed and straightforward to locate. To make it simple for prospective customers to get in touch with you, you might want to use a contact form or a chatbot.
Optimize for mobile: Due to the fact that many prospective customers will be seeing your website on their mobile devices, you need to make sure that your website is optimized for mobile devices.
Use the best SEO methods to improve your website for search engines. Utilize the best SEO strategies to optimize your website for search engines. This involves the utilization of pertinent keywords, the addition of alt text for images, and the implementation of internal linking for the purpose of improving navigation.
Maintain an up-to-date site: Maintaining a website that is up to date with your most recent work and information about your company should be a priority. This will demonstrate to prospective customers that you are engaged and current within your field of work.
Write Blogs: Blogging is an excellent way for photographers to promote their work, share their knowledge, and gain new clients.
Making a blog about your niche, such as wedding photography or landscape photography, can help you establish yourself as an expert in your field.
To engage your audience and provide value, share behind-the-scenes stories, tips and tricks, and tutorials.
Use your blog to promote your services, display your portfolio, and attract new customers. You can build a strong online presence and grow your photography business by consistently publishing high-quality content.
You will be able to promote your photographic work and bring in new customers for your business if you develop a website that is both user-friendly and aesthetically pleasing.
Make sure that functionality and usability are at the top of your list, and examine and update your website on a regular basis to keep it seeming new and interesting to visitors.
B. Implementing search engine optimization (SEO) best practices
It is essential to put into practice excellent practices for search engine optimization (SEO) if you want to guarantee that your website will rank well in the results provided by search engines and bring in a greater number of prospective customers for your photography business.
Consider the following advice in this regard:
Make use of keywords that are pertinent: Do Keyword research in your Niche Make use of keywords that are pertinent across your website, including in your website copy, picture alt tags, and meta descriptions. Do research on the most popular keywords in your field and use those terms throughout the content of your website.
Start Blogging:
Ensure that your website is mobile-friendly by ensuring that it is optimized for use on mobile devices. Search engines such as Google give preference in their search results to websites that are mobile-friendly.
Create high-quality backlinks: In order to create high-quality backlinks to your website, you should network with other photographers, collaborate with other firms in your area, and provide guest pieces to sites that are related to your field.
Use internal linking: Make your website easier to navigate by utilizing internal linking, which will also assist search engines in comprehending the organizational structure of your website.
Provide high-quality content: Produce high-quality material that both satisfies the needs of your customers and accurately expresses the identity of your business. These could contain photography-related blog posts, articles, and how-to guides.
Utilize meta descriptions: Use meta descriptions to provide a quick synopsis of the content of your website and urge users to go through to your website so that they can view the full content.
You will be able to increase the exposure of your website and attract more potential customers to your photography business if you adopt the best techniques for SEO.
Be sure to conduct frequent reviews and updates of the content and SEO strategy of your website in order to remain competitive in the face of ever-evolving industry trends and search engine algorithms.
C. Blogging For Photographers:

For photographers to promote their work, share their experiences, and establish a credible internet presence, blogging is a powerful marketing tool. It facilitates networking with other experts, gaining possible clients, and developing your authority in your field. The following advice will help you start and run a photography blog:
Decide on a platform: When choosing a blogging platform, make sure it's easy to use and has a clean, polished look, like WordPress
Related Resources:
.
Provide top-notch content: Create interesting and educational blog posts that include details about your photographic preferences, methods, and experiences. To engage your audience, include behind-the-scenes information, advice, and instructions.
Present your work: Make use of your blog as a platform to share your greatest photos, along with captions and background information that will assist visitors understand your creative process.
Refresh frequently: Provide fresh content frequently to keep your audience interested and show your audience how committed you are to your craft.
Improve your blog's search engine score by using pertinent keywords, tags, and image descriptions to raise its visibility to potential customers.
Engage your readers by responding to their comments and inquiries and promoting blog debates. Developing connections with your audience might result in future clients and collaborative opportunities.
Promote on social media: To reach a larger audience and increase traffic to your blog, share your blog entries on social media sites like Instagram, Facebook, and Twitter.
You can efficiently market your abilities, establish your brand, and expand your photography business by keeping a polished and educational photography blog.
Streamlining Workflow and Client Management
A successful photography business depends on streamlining your client management and operational processes. Time is saved, tension is decreased, and client satisfaction is maintained when operations are efficient. Here are some suggestions for streamlining your customer management and workflow:
Employ a project management application to arrange projects, set due dates, and monitor progress. Examples include Trello and Asana. This guarantees on-time delivery of your projects and maintains them on course.
Put a CRM system in place: Software for managing customer relationships (CRM), such as HoneyBook or Studio Ninja app, makes it easier to track leads, handle client information, send bills, and make appointments.
To save time and ensure consistent messaging, use email templates for common communications.
Create a standardized editing procedure: To speed up image processing, use presets and batch editing in programs like Lightroom or Capture One.
Automate tasks: To connect many apps and automate repetitive operations like social media posting or file management, use automation tools like IFTTT or Zapier.
Establish limits and expectations: To prevent miscommunication, be clear with clients about deadlines, deliverables, and cost.
continually assess and improve: Review your workflow and client management procedures frequently, and make necessary improvements to increase productivity and effectiveness.
You may increase productivity and improve the working environment in your photography business by putting these techniques into practice. Client management will also be simplified.
Navigating Legal and Business Protection Aspects
It's important to understand how to navigate the legal and business protection aspects of photography to protect your interests and your work. Here are some important things for photographers to remember:
Company registration: To keep your personal and professional liabilities separate, register your photography business as an LLC or another type of legal corporation.
Utilize thorough contracts for clients that specify the nature of the work to be done, the deliverables, copy-right, the terms of payment, and the cancellation procedures.
To guard against probable accidents, property damage, and legal problems, get general liability, professional liability, and equipment insurance.
Copyright registration: To safeguard your intellectual property rights and pursue legal action in the event of infringement, register your work with the copyright office.
Get signed model releases from your subjects to safeguard yourself from pending lawsuits and reserve your usage rights.
Create explicit license conditions for clients, defining the scope of usage rights and duration, in licensing agreements.
Tax compliance entails knowing the rules, filing your taxes correctly, and keeping accurate financial records.
You may reduce risks, safeguard your assets, and establish a solid basis for your photography business by taking care of these legal and commercial protection issues.
Honing Your Photography Skills and Expertise
A. Participating in continuous learning and workshops( Online Photography course )
Continuous learning and courses are essential for keeping up with business developments and developing your photographic abilities. Here are some ideas to think about:
Learn new photography-related skills and methods by enrolling in online courses. There are numerous online courses that range from introductory to expert levels.
Attend workshops and conferences to network with other photographers and pick up new techniques. Search for workshops in your neighborhood or think about going to a conference in a different town or region.
Join online communities: Participate in forums and online communities to meet other photographers and gain insight into their practices. These may include forums relevant to your niche, Reddit conversations, or Facebook groups.
Seek mentorship: Look for more seasoned photographers who can coach you and offer encouragement as you develop your abilities and business.
Examine trade periodicals: To keep up with market developments and best practices, read industry magazines and blogs. These can include photography-related periodicals, blogs, and newsletters.
You can develop your photographic abilities and keep up with market trends by taking part in workshops and ongoing learning. When you develop your photography business, be sure to place a high priority on learning and development.
Best Photography Courses in the market for each niche:
B. Mastering post-processing and editing techniques
Becoming a professional photographer requires mastering post-processing and editing methods. Here are some ideas to think about:
Choose the appropriate software: Choose post-processing software based on your needs and financial situation. Adobe Lightroom, Photoshop, and Capture One are popular choices.
The fundamentals: Discover the fundamentals of post-processing, such as sharpening, exposure changes, and color correction. There are a lot of internet materials available, such as video courses and tutorials.
Create your own style: Create a distinctive post-processing aesthetic that embodies your personality and artistic direction. This can entail trying out various presets, filters, and editing methods.
Be consistent To keep your portfolio looking unified, keep your editing style constant. This will increase the recognition of your work and assist build your brand.
Keep it natural: Try to avoid over-processing your photos and keep them looking as unprocessed as possible. Your photographs' attractiveness can be diminished by over-processing, which can make them appear manufactured.
Practice, practice, practice: To hone your post-processing abilities and expand your creative vision, practice them frequently. This can be working on personal projects or hiring additional clients to increase the size of your clientele.
Get on to Adobe -Photoshop Courses Online
List of best Adobe Lightroom Courses ONLINE
By becoming an expert in post-processing and editing methods, you may raise the caliber of your photographs and provide your customers with more. To maintain your competitiveness in the photography market, be sure to give learning and development a top priority.
C. Staying updated on industry trends and emerging technologies
For the photography industry to remain competitive, it's critical to stay informed about market trends and new technological developments. Here are some ideas to think about:
To keep up with industry news, trends, and cutting-edge technologies, follow industry publications on blogs, websites, and periodicals. Publications like PDN, Popular Photography, or Shutterbug may fall under this category.
Attend trade exhibitions and conferences: Visit trade shows and conferences to discover the latest innovations, technological advancements, and market trends. This may apply to occasions like Photokina or WPPI.
Join online forums and communities to network with other photographers and stay current on news and trends in the field. These may include forums relevant to your niche, Reddit conversations, or Facebook groups.
Try new software and technology: Try new software and technology to broaden your skill set and keep current with new trends. This could involve 360-degree photography, drone photography, or virtual reality.
Take online classes to learn about cutting-edge photography-related technology and methods. This can involve training in social media marketing, virtual reality, or video editing.
You can stay competitive in the photography market and give your clients more by keeping up with current trends and new technologies. To stay abreast of market developments and maintain an edge over the competition, be sure to give learning and growth in this area a top priority.
Expanding and Scaling Your Photography Business
A. Identifying additional income streams and opportunities
It's critical to locate additional revenue sources and business prospects if you want to expand your photography company and boost earnings. Here are some ideas to think about:
Provide extra services: Provide your customers with extra services like photo editing, album design, or print sales. By doing this, you may give your customers more value while generating more revenue.
iStock, Shutterstock, or Getty Images are just a few examples of websites where you can sell your photos as stock images. This can give you a consistent passive cash stream and increase the visibility of your work.
Provide photography classes: To help people learn from and benefit from your knowledge and experience, offer photography classes or workshops. This can increase your income and position you as a pioneer in your field.
Sell goods: Market prints, calendars, or greeting cards that include your photos. This can be a successful source of money and increase awareness of your work.
Collaborate with local companies to sell your goods in their stores or to give commercial photographic services. Your company may benefit from more income and exposure as a result.
You may expand your photography business and raise your earnings by exploring other income sources and prospects.
Make sure to select chances that are consistent with your brand and core beliefs and provide your clients with something extra.
B. Collaborating with other professionals and growing your team
To increase your services and boost your ability to take on additional clients, it's critical to work with other professionals and build your team. Here are some ideas to think about:
Find suitable partners: Look for other experts in your sector or closely related fields who share your goals and target market. Makeup artists, stylists, and event coordinators may fall under this category.
Create connections: Get in touch with potential partners and start a conversation. This could entail going to networking gatherings, composing an introduction email, or setting up a meeting.
Specify the conditions of the collaboration: After you've built a rapport, specify the conditions of the partnership. Cross-promotion, referral rewards, or cooperative marketing initiatives are a few examples of this.
Create a team: Think about assembling a group of experts to assist you in handling your workload and growing your offerings. This can entail using graphic designers, second shooters, or assistants.
Delegate tasks: Assemble a team to handle tasks, then delegate them to others to boost productivity. A virtual assistant may be used to outsource editing or administrative chores.
You can increase the size of your team, broaden your team's capabilities, and increase the number of clients you serve. Choose team members and collaborators that share your brand and core principles, and create a cooperative partnership that benefits your clients.
C. Developing a long-term strategy for sustainable growth
To ensure the long-term success of your photography business, it is crucial to develop a long-term strategy for sustainable growth. Here are some ideas to think about:
Establish specific objectives for your company, such as revenue targets, customer acquisition targets, and expansion/scaling strategies.
Create a marketing strategy: Create a marketing strategy including your target market, distribution routes, and advertising tactics. This could be paid advertising, email marketing, or social media marketing.
Watch your finances: To maintain sustainable growth, keep a close eye on your finances and make necessary adjustments to your pricing, spending, and revenue targets.
Invest in your brand by developing a distinctive visual identity, a compelling USP, and a focus on client pleasure and customer service.
Take advantage of rising trends and new technologies to stay up to date and adjust to shifting market conditions. This might involve drone photography, virtual reality, or 360-degree imagery.
Remain adaptable: Be adaptable and prepared to adjust your plan as necessary in response to market trends, client feedback, and sectoral changes.
You can assure the long-term success of your photography business by adopting a long-term strategy for sustainable growth.
Prioritize your education and professional development, and have a flexible, adaptable mindset as your market and industry change.
Conclusion
It's crucial to concentrate on your specialization, construct a great business plan, build a strong brand, provide high-quality services, and keep learning and evolving with the market if you want to run a successful photography business.
It's crucial to be versatile and persistent in the photography profession. As the market and industry are dynamic, it's critical to be adaptable and to keep moving forward—even when conditions are challenging.
Starting a photography business might be challenging, but it's crucial to remain passionate and committed to your objectives. Connect with other experts, keep learning and growing, and maintain your enthusiasm and drive. You may establish a lucrative and enjoyable photography company with effort and commitment.
About the Author:
Manny Acharya is the co-founder of Artmellows. Your go-to place for Design, Digital Art, Digital sculpting, Photography, Design Tools and gears Info, and Product Reviews. Manny is a Digital Artist, 3D Sculpt Designer, Ardent Photography, Drone flying Enthusiast, and tech Lover. He supercharges Digital Art and design by crafting memorable 3D sculptures & 2D Design and art. Learn more About Manny:
PS: Manny has created a Beginner Friedly ebook to Learn the Nomad 3D Sculpt App. Know More about the eBook. Know more about Manny