Shutter Up and Learn Something New: Tips to choose Photography Classes to Grow your Photography Business
Affiliate Disclaimer: Artmellows.com may contain links to affiliate websites( Amazon and others), and we receive an affiliate commission for any purchases made by you on the affiliate website using such links. For more Info check our Disclosure here.
🌐The Ultimate Guide to start, grow and earn high in Photography Business
Photography classes are a valuable resource for photographers of all skill levels, from amateurs to professionals.
They provide photographers with a wealth of knowledge and expertise that can help them improve their skills, techniques, and overall approach to photography.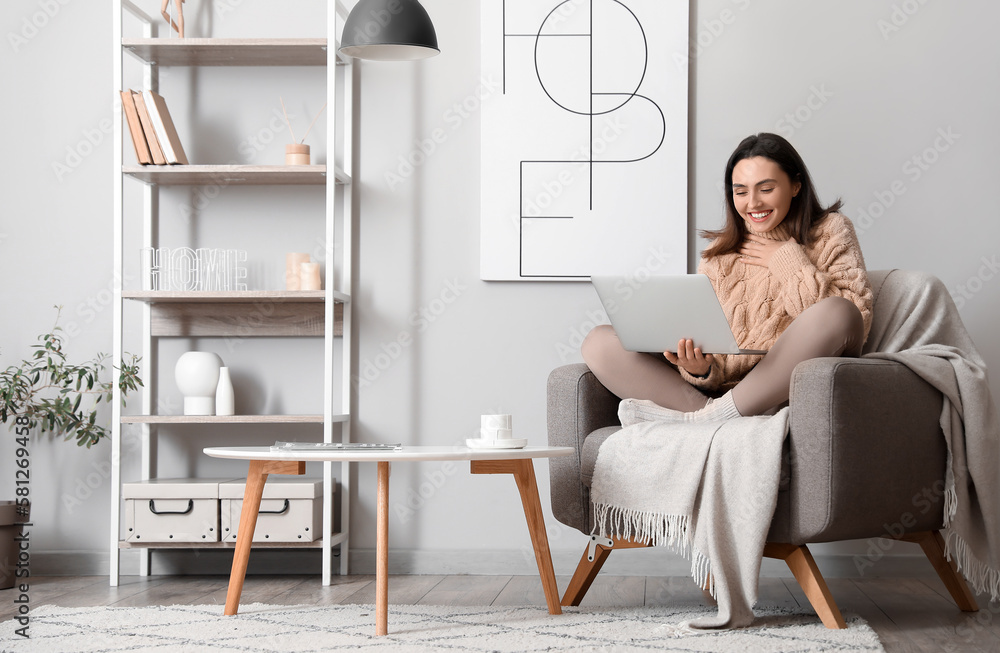 21 The Most Profitable Photography Business Ideas in 2023
Photography classes can be extremely beneficial if you want to master the technical aspects of photography, learn new creative techniques, or simply gain inspiration from others.
One of the most significant advantages of photography classes is the opportunity to learn from industry experts and Grow your Photography Business. Instructors can help students grow and improve their craft by providing guidance, feedback, and personalized advice.
They can also provide a positive learning environment in which students can connect with other photographers and share their experiences and ideas.
Photography classes are available in a variety of formats, ranging from in-person workshops and courses to online programs and mentorship opportunities. This enables photographers to select the best learning environment for them, whether it is a structured classroom setting or a self-paced online course.
Photography classes are a great investment for anyone looking to advance their photography skills. They provide a variety of advantages, ranging from improving technical skills to providing inspiration and networking opportunities.
Photographers can improve their skills, gain confidence, and take their photography to new heights by taking advantage of the wealth of knowledge and resources available through photography classes.
Benefits of taking photography classes:
Photography classes provide numerous advantages to photographers of all skill levels. Here are some of the main advantages:
Improve your photography skills and techniques: Photography classes provide structured learning environments that help photographers develop and improve their photography skills and techniques.
Classes provide the opportunity to learn new skills and techniques that can take your photography to the next level, whether it's learning how to use a new camera or mastering advanced lighting techniques.
Photography classes are frequently taught by experienced photographers with a wealth of knowledge and expertise in the field. They can provide personalized advice and guidance, as well as share their own experiences and industry insights.
Receive feedback on your work: One of the most significant advantages of photography classes is the opportunity to receive feedback on your work. Instructors and classmates can offer constructive criticism and assist you in identifying areas for improvement.
Networking opportunities: Photography classes allow you to meet other photographers and industry professionals.
Collaborations, mentorship opportunities, and other career-enhancing connections can result from this.
Keep up with industry trends: Photography classes can help you keep up with industry trends and emerging technologies. Instructors frequently share the most recent techniques, equipment, and industry news, allowing you to stay ahead of the competition.
Photographers who take advantage of these benefits can improve their skills, gain confidence, and advance their careers in the photography industry.
Types of photography classes:
There are numerous photography classes available to accommodate various learning styles and preferences. The following are some examples of photography classes:
In-person workshops: In-person workshops are typically held over a few days and provide hands-on learning opportunities.
Read our In-depth list of top Photography workshops across the globe as per the niches
They may concentrate on a particular genre of photography, such as landscape or portrait photography, and are led by knowledgeable instructors.
Online courses are becoming increasingly popular because they allow students to learn from any location with an Internet connection.
They may include pre-recorded lectures, tutorials, and assignments, and they frequently allow for feedback and interaction with instructors and other students.
Mentorship programs: Mentorship programs offer one-on-one instruction from an experienced photographer. This type of learning is highly personalized and may concentrate on particular areas of interest or skill development.
University or college courses: Photography courses are available as part of the curriculum at universities and colleges. These courses are typically more structured and formal, and they provide a more in-depth education in photography theory and techniques.
Community classes are frequently provided by community centers or local photography clubs. They can be led by experienced photographers or enthusiasts and offer a relaxed learning environment.
The best type of photography class for you is determined by your learning style, budget, and goals. Online courses and community classes provide flexibility and convenience, while in-person workshops and mentorship programs provide a more personalized and hands-on learning experience.
How to choose a photography class:
Choosing the right photography class can be difficult, but there are a few key factors to consider that will assist you in making the right decision. Here are some pointers for selecting the best photography class for your needs:
Consider your level of expertise: When selecting a photography class, be honest about your skill level. If you're a beginner, look for classes that cover the fundamentals of photography. If you're more advanced, look for classes that will push you and help you learn new skills.
Determine your budget: Because photography classes can vary greatly in price, it's critical to establish your budget before beginning your search. Consider how much money you have to spend and look for classes that are within your price range.
Examine your learning style: Because everyone has a unique learning style, it's critical to find a class that meets your specific requirements. Look for in-person workshops if you learn best through hands-on experience. Online courses may be a better fit if you prefer a self-paced approach.
Read reviews and seek recommendations before enrolling in a photography class: Before enrolling in a photography class, read reviews and seek recommendations from other photographers. This allows you to get a sense of the class and its instructors while also ensuring that it is a good fit for your needs.
Taking these factors into account, you can select a photography class that meets your needs while also assisting you in developing your skills and techniques as a photographer.
Top photography classes to consider:
There is a wide variety of high-quality photography instruction available, both in-person and via the Internet. Consider taking one of these highly regarded photography courses:
The Photography Institute: The Photography Institute is pleased to provide online classes for beginning, intermediate, and advanced levels of photography. The settings of the camera, composition, lighting, and post-processing are just a few of the many topics that are covered in these classes.
The New York Institute of Photography is an educational institution that provides online photography classes for students at all levels, from beginners to advanced photographers. The courses provide instruction on a variety of aspects of photography, such as exposure, lighting, composition, and post-processing.
CreativeLive is an online education platform that provides photography classes led by seasoned professionals. These courses educate students on a wide variety of subjects, such as portrait photography, landscape photography, and photo editing.
Udemy: Udemy is a website that provides a wide variety of online photography classes, all of which are instructed by professional photographers. These classes will teach you everything from the fundamentals of using a camera to more advanced techniques such as astrophotography.
Courses in Photography Taught by Professional Photographers from National Geographic National Geographic now offers a variety of online photography courses taught by professional photographers from National Geographic. The subjects that are covered in these classes include photojournalism, landscape photography, and wildlife photography, amongst others.
Workshops offered by the Ansel Adams Gallery host live photography workshops in Yosemite National Park. In these workshops, participants will learn about a wide variety of subjects, such as night photography, black and white photography, and landscape photography.
Santa Fe Photographic Workshops: The Santa Fe Photographic Workshops provide hands-on photography classes led by seasoned photographers. These classes are held in Santa Fe, New Mexico. Workshops on a wide variety of photographic subjects, such as portraiture, travel photography, and fine art photography, are presented here.
In-Person Photography Workshops Offered Across the United States by the Rocky Mountain School of Photography The Rocky Mountain School of Photography hosts live photography workshops at a number of different locations across the United States.
These workshops cover a variety of subjects, such as landscape photography, photography of wildlife, and portrait photography.
When choosing a photography class, you should take into consideration your current level of expertise, the subjects that will be covered, the delivery method (online versus in-person), and the cost.
Before signing up for a class, it is essential to do research on the instructor and read any reviews that have been left about the course.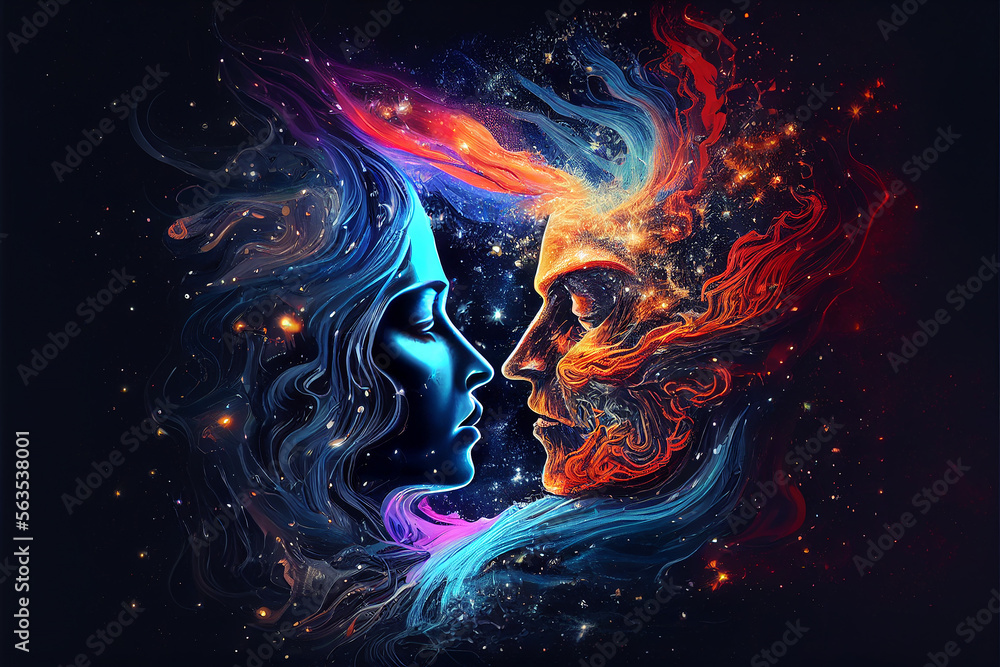 Photography Gears you need for Photography Classes
The photography gear you need for photography classes will depend on the specific class and the requirements of the instructor. However, here are some essential items that you may need:
Camera: You will need a camera to take photographs. Depending on the class, you may need a DSLR, mirrorless camera, or a point-and-shoot camera. If you do not have a camera, consider renting one for the duration of the class.
Lens: A lens is an essential component of any camera. Depending on the type of photography you want to learn, you may need a prime lens or a zoom lens.
Tripod: A tripod will help you to stabilize your camera and reduce the chances of camera shaking. This is especially useful when shooting in low light conditions or when taking long exposure shots.
Memory cards: You will need memory cards to store your photographs. Ensure that you have enough memory cards to store all your photographs and that they have enough capacity to handle the size of the images you will be capturing.
Batteries and charger: Make sure that your camera batteries are fully charged before each class, and that you have a spare battery as a backup. Also, ensure that you have a charger to keep your batteries charged throughout the course.
Camera bag: A camera bag will help you to transport your gear safely and keep it organized.
Lens cleaning kit: To keep your lenses clean and free from dust and smudges, you will need a lens cleaning kit.
External flash: Depending on the type of photography you want to learn, an external flash may be necessary to provide additional light.
Light meter: If you are learning about studio lighting or working with film cameras, a light meter may be necessary to measure the amount of light in a scene accurately.
It is always a good idea to check with the instructor before the class to confirm the required gear.
How taking Photography Classes Can Benefit Your Existing Photography Business

Taking photography classes can benefit your photography business in a number of ways, including the following:
Learn more about different aspects of photography, such as lighting, composition, and post-processing, by enrolling in photography classes. This will allow you to expand your knowledge and skills in a variety of areas related to photography. This has the potential to assist you in enhancing the quality of your work and making your photography more marketable.
Improve your portfolio: As your photography skills advance, you'll be able to add images that are both more varied and of a higher quality to your portfolio. This can help you attract more customers and grow your business.
Become an Expert in a Particular Niche If you take photography classes, you'll be better equipped to become an expert in a particular Sub Niche such as PET photography, Wedding photography, or Fashion photography.
You can set yourself apart from other photographers and appeal to a specific type of customer if you choose to focus your efforts on a particular area of photography.
Photography classes can help you stay up-to-date with the latest industry trends and technology, such as new camera models, editing software, or social media marketing strategies. Staying current with industry trends is important if you want to be successful in this industry. This may help you maintain your competitive edge and adjust to the ever-evolving requirements of your customers.
Make connections with other photographers and industry professionals: Taking photography classes is a wonderful way to make connections with other photographers and industry professionals. Through the cultivation of relationships with other photographers, you will have the opportunity to exchange information, work together on projects, and even receive recommendations for new clients.
Gaining credibility and recognition in the industry is possible by completing photography classes and obtaining certifications.
Doing so will allow you to gain credibility and recognition in the field. Building trust with customers and establishing yourself as an authority in your field can be accomplished with the help of this.
In general, taking photography classes can equip you with the information, expertise, and resources you require to enhance your photography business and achieve success in the field.
Wrapping up:
It is necessary for photographers of any level who want to enhance their skills, develop their technique, and grow their careers to make an investment in photography classes.
The opportunities to network and engage with other photographers, as well as the access to knowledgeable teachers and hands-on learning experiences, are just a few of the many advantages that can be gained from taking photography classes.
In the realm of photography, there is always space for development and advancement, regardless of whether you are just starting out or are already an established professional.
You may elevate your photography to new heights by taking use of the tools and information that are accessible to you through photography classes.
This will allow you to improve your skills, boost your confidence, and take your photography to new levels.
Thus, enrolling in photography classes is a sensible choice to make if you are intent on making a career out of photography or if your primary objective is to enhance your capabilities as a hobbyist photographer.
Do not be afraid to get out of your comfort zone, try new things, and learn from seasoned pros in the photography field; an investment in your education in photography will be beneficial to your future.
About the Author:
Manny Acharya is the co-founder of Artmellows. Your go-to place for Design, Digital Art, Digital sculpting, Photography, Design Tools and gears Info, and Product Reviews. Manny is a Digital Artist, 3D Sculpt Designer, Ardent Photography, Drone flying Enthusiast, and tech Lover. He supercharges Digital Art and design by crafting memorable 3D sculptures & 2D Design and art. Learn more About Manny:
PS: Manny has created a Beginner Friedly ebook to Learn the Nomad 3D Sculpt App. Know More about the eBook. Know more about Manny