Affiliate Disclaimer: Artmellows.com may contain links to affiliate websites( Amazon and others), and we receive an affiliate commission for any purchases made by you on the affiliate website using such links. For more Info check our Disclosure here.
How to get Procreate for Windows in [2 simple steps]
There is currently no version of Procreate for either Mac or Windows.
According to Procreate's official website, the app can be downloaded and used on only the iPad. It is not possible to install and use Procreate in a straightforward manner on a Mac, Windows, or PC.
You can, however, use an iOS emulator to run Procreate on your computer. Interesting? huh!
You may run iOS applications on other operating systems by using a program called an iOS emulator.
This program imitates the hardware of an iOS device, in this example an iPad, and allows you to do so.
Emulators are frequently utilized by app developers in order to test iPhone apps on Windows or Mac computers, which are used for the purpose of programming.
Artmellows Etsy Shop for Custom Busts & 3D Sculpts:
Check out Artmellow's Etsy store for custom 3D-printed Tabletops, Miniatures, and figurines.
Your Story, Our Canvas: Personalized 3D Custom Figurines for Room Décor, Tabletop & Gift item: Revel in the magic of human sculpture art, crafted just for you. Adorn your space with memories! 🌟🎨🏠
I Create ( 3D sculpt) Custom Figurines on Nomad Sculpt and Print them on Anycubic 3D printers.
Instructions for Setting Up and Using Procreate on Your Windows or PC Computer
Make sure you have at least two gigabytes of RAM available on any Windows or PC device that you intend to use to install and run Procreate.
To avoid any graphical issues, check that the driver for your graphics card on your personal computer has been updated to the most recent version.
Installing Adobe Air, the.Net framework, and Visual C++ will produce the best possible outcomes.
Both 32-bit and 64-bit versions of Windows are compatible with iOS emulators that can run Procreate, as long as the operating system on your computer is Windows 7, 8, 10, or 11.
To conclude, but certainly not least, check to see if your Windows or PC has at least 20 GB storage, and ideally 40 GB, of free space on its hard disc. This will ensure that the emulator runs faultlessly and without any interruptions.
When you are ready to use Windows or your own computer, you have two options:
1. Make use of Emulators such as BlueStacks and NoxPlayer
In order to use Procreate on Windows with BlueStacks or NoxPlayer Emulator, the following steps need to be taken:
You can obtain BlueStacks or NoxPlayer from a reliable source, and then download and install either one on your Windows or PC device.
Downloading either of them from the official website is something that you should do.
Launch the application and sign in with your Google credentials to get started.
Locate the box for entering search terms, and then type "Procreate."
Installing Procreate is followed by a period of waiting till the installation is finished.
After the software has been installed, launch Procreate from your desktop and get ready to be creative!
2. You can Use iPadian Simulator
iPadian is an iOS simulator that was created to be user-friendly, uncomplicated, and helpful.
It runs on the Windows operating system. You will be able to run the most recent version of iOS on your own computer if you use this program.
In essence, it imitates the general appearance as well as the fundamental characteristics of an Apple interface.
Although an iPadian Simulator does not grant direct access to the app store, it does allow users to experience iOS software such as Procreate.
Three Best Procreate Alternatives for Windows( Paid and Free)
As great as Procreate is, it is only available on the iPad. If you are a Windows or PC user, you can only use Procreate by running it on an iOS emulator.
If you don't want the hassle, why not try a Procreate alternative for Windows? Here are the 7 best alternatives:
If you already use Adobe products, Adobe Illustrator would be the greatest Procreate alternative for Windows that you could get.
Adobe Illustrator enables you to transform basic visuals, such as logos, icons, and graphics, into more complex designs by utilizing its streamlined user interface (UI) and extensive library of assets.
Although Adobe Illustrator focuses mostly on vector drawings, it does allow you to experiment with rasterization in a manner comparable to that of Procreate.
Adobe Illustrator possesses some of the most advanced tools for typography as well as free-hand sketching. It boasts, without a shadow of a doubt, one of the best user interfaces, and it comes with controls that are easy to use on touchscreen devices.
Right on this page, you'll find access to a free trial that lasts for seven days.
The annual cost of the subscription begins at $239.88.
Also Read: Adobe Software List: The Ultimate Guide for Digital Artists
Krita( free)
Krita is a cross-platform application that is available for users of Windows, macOS, Linux, and iOS. It is commonly considered to be one of the greatest alternatives to the program Procreate that is available for Windows and PC.
Krita, on the other hand, is totally free to use, in contrast to Procreate, which costs $9.99.
Using many of Krita's strong capabilities, you may produce works of conceptual art, comics, and illustrations with a high level of complexity.
In addition to this, it is compatible with a wide range of color schemes, including RGB and CMYK, and offers support for 8 and 16 bits integer channels, as well as 16 and 32 bits floating point channels.
Krita has just received a substantial update, and as a result, the user interface has undergone significant revision.
Krita has the added benefit of being able to support vector illustrations, whereas Procreate does not.
The only potential drawback is that some users may encounter brush latency on certain systems, but this is not very common.
Resources: Procreate Related Blogs
Check out the Comprehensive List of Digital Resources needed to Start your Digital Art & Digital Sculpt Journey:
3. Sketchbook
Sketchbook is a well-liked piece of software that was once known as AutoCAD Solutions. It is utilized by creative newcomers in addition to inventive industry veterans.
You are free to use the fully-featured edition of Sketchbook on either Windows or PC without any restrictions whatsoever if you sign up for a free account, which is all that is required given that the software can be downloaded for free.
You will be able to make the most of the numerous brushes, layers, and color libraries with gradients if the interface is suitable to the use of a pen.
The software performs exceptionally well in full-screen mode and can accommodate very large canvases.
You also have the option of exporting in PSD format while maintaining control over the image resolution.
Every platform should include a sketchbook.
Sketchbook® is available for usage on desktop computers, mobile devices, and tablets, and it has all of the tools that you require.
You can make things, draw, doodle, and capture your thoughts no matter where you are.
What can a Sketchbook do for you?
Beautiful to use
Sketchbook was developed specifically for sketching, and its user interface (UI) is straightforward and uncluttered, so it won't get in the way of your drawing process. At the same time, it offers all of the essential features, such as layers and blend modes, that a professional artist anticipates having access to.
Hundreds of brushes in plenty
Sketchbook comes equipped with a comprehensive range of brush kinds, including pencils, markers, airbrushes, paint, smear, and many more. You have a great deal of control over the appearance that you produce using brushes because they are very modifiable.
Lines that are smooth
Sketchbook comes equipped with tools that can be of use to artists whose drawing techniques prioritise precision or who simply prefer having some guidance while they work. You have the option of using the traditional rulers, curved rulers, ellipse, and French curve tools to guide you, or you may utilise the Predictive Stroke tool, which allows you to create flawlessly smooth strokes.
Symmetry in dynamic motion
The tools for creating vertical, horizontal, and radial symmetry found in Sketchbook allow you to capture your ideas by mirroring your pen strokes, which enables you to create elaborate drawings right away.
Pen contact occurs naturally
The experience of drawing in Sketchbook is quite reminiscent of drawing on paper due to the app's excellent response to a stylus.
Sketchbook delivers an accurate portrayal of the strokes you make while you draw by taking into account your pressure and tilt. This allows you to see the depth and directionality that your hand intended.
Put up some color here.
Add layers of color to your sketch to bring it to life. You can apply a range of coloring techniques to your work in Sketchbook by making use of layers and color-fill tools. These coloring techniques include dynamic linear and radial gradients.
On what kinds of hardware can Procreate be used?
The most recent release of the Procreate app for iPad is version 5.2. Installing it will only work on iPads running iPad OS 14.4 or later.
The following iterations of the iPad are compatible with the most recent version of Procreate:
Also read: The best Stylus for digital art in 2022
Pro Note:
As mentioned, Procreate can only be used on iPads. It is not compatible with any other tablets or operating systems because it was developed solely with iPadOS in mind during development.
The following iPad models are compatible with Procreate: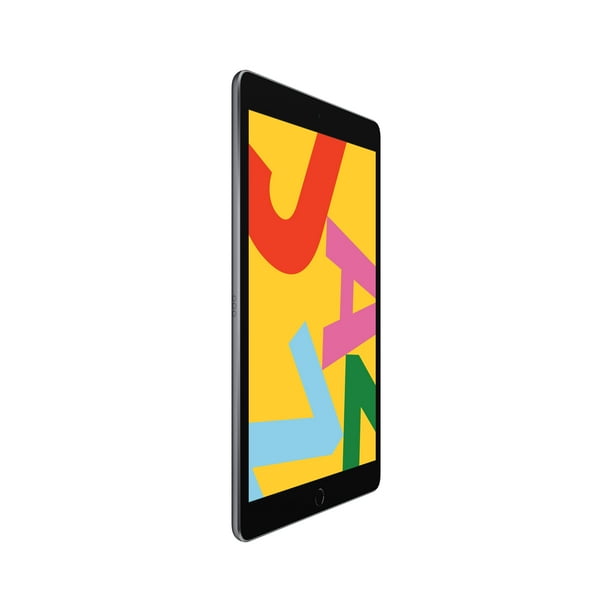 Apple 10.2-inch iPad (7th Gen)
The most popular iPad features a larger 10.2-inch Retina display, support for Apple Pencil and the Smart Keyboard,and the amazingly capable iPadOS.
Check Price on Walmart
We earn a commission if you make a purchase, at no additional cost to you.
About the Author:
Manny Acharya is the co-founder of Artmellows. Your go-to place for Design, Digital Art, Digital sculpting, Photography, Design Tools and gears Info, and Product Reviews. Manny is a Digital Artist, 3D Sculpt Designer, Ardent Photography, Drone flying Enthusiast, and tech Lover. He supercharges Digital Art and design by crafting memorable 3D sculptures & 2D Design and art. Learn more About Manny:
PS: Manny has created a Beginner Friedly ebook to Learn the Nomad 3D Sculpt App. Know More about the eBook. Know more about Manny